Can I be honest? I really do love to do fun tablescapes for each season. They always look so pretty and festive, but heres the honesty part…. They really aren't very practical. Am I the only that thinks this? I mean come on, our family eats at our table every single day. Not to mention they drop their stuff on it too! Instead of showing my pretty fall tablescape today I'm going to show you 3 simple table ideas for everyday fall.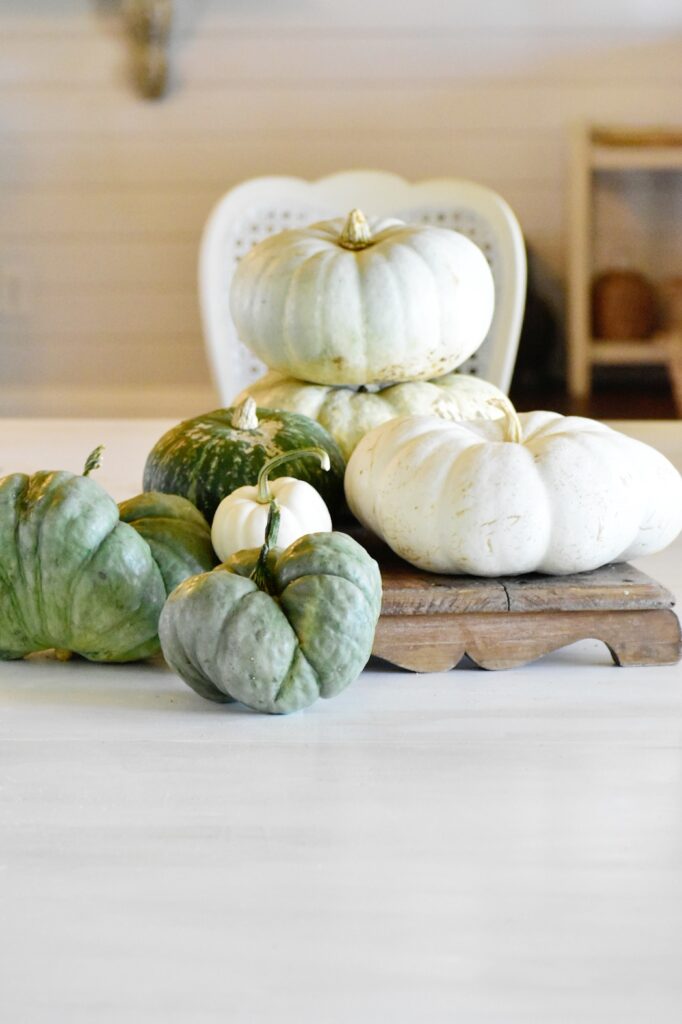 I hope your prepared for simple, because I wasn't kidding. I really just arranged a few pupmkins in the center of my table. That's it! I bought mine at our local nusery this year, but they have so many fun ones in the grocery store now too. You can have fun with different color schemes to make it unique. Do you want to know the best part about this simple idea?? You don't have to pack these up and store them at the end of the season.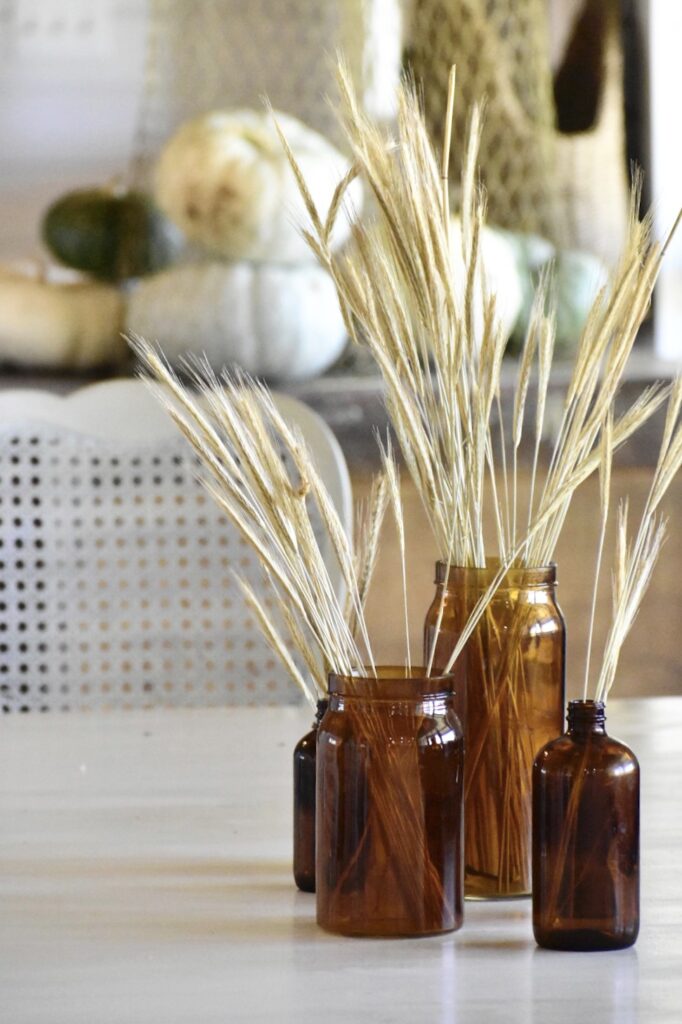 I'm not sure if you are a treasure hunter like me, but you can find these vintage glass amber bottles pretty much at any antique mall this year. If your not a treasure hunter you can certainly find newer replicas in many of the local stores. In these I just added a a few wheat stems that I found at hobby lobby, and voila I'm finished.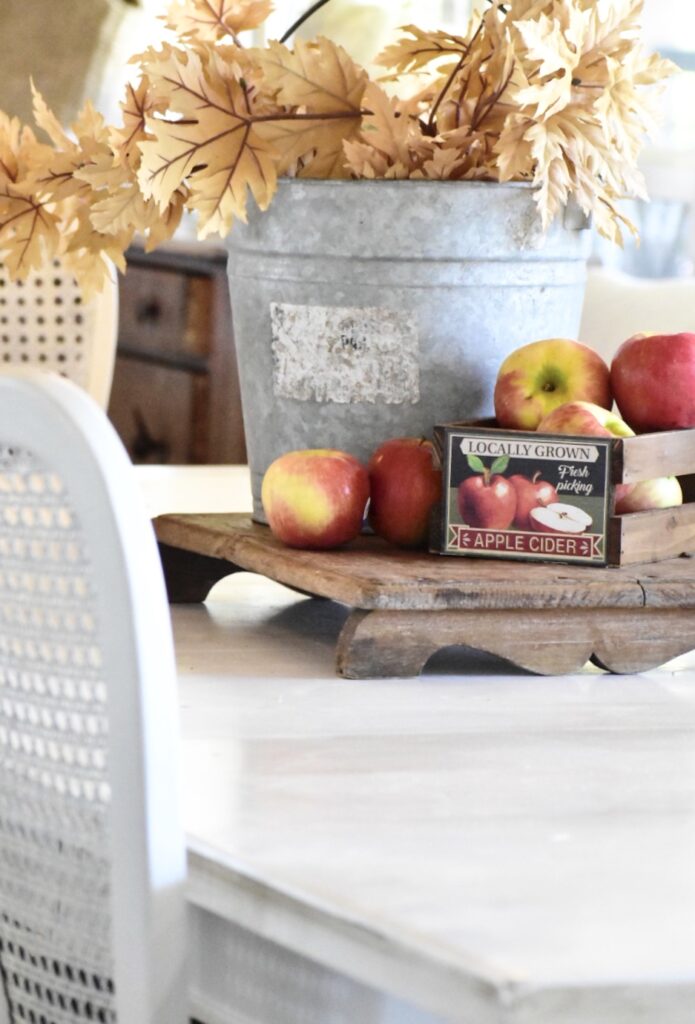 Another simple idea, is to find yourself a bucket of leaves, and some fresh produce. Sometimes you'll find me foraging a bunch of leaves from my back yard, or you can just use some dried or faux from your local Hobby Lobby, or Michaels.
The best part of using seasonal fruit, is that it's sitting out in plain sight. You know just in case you need to be reminded to eat more fruit, or in my case my teenager needs the reminder!
Hope you found a few ideas from my 3 simple table ideas for everyday fall. You know I gotta say it, Happy Fall Y'all!!
Be sure to check out my fall kitchen tour http://mylittlewhitebarn.com/fall-kitchen-tour-with-touches-of-copper-and-green/
xoxo