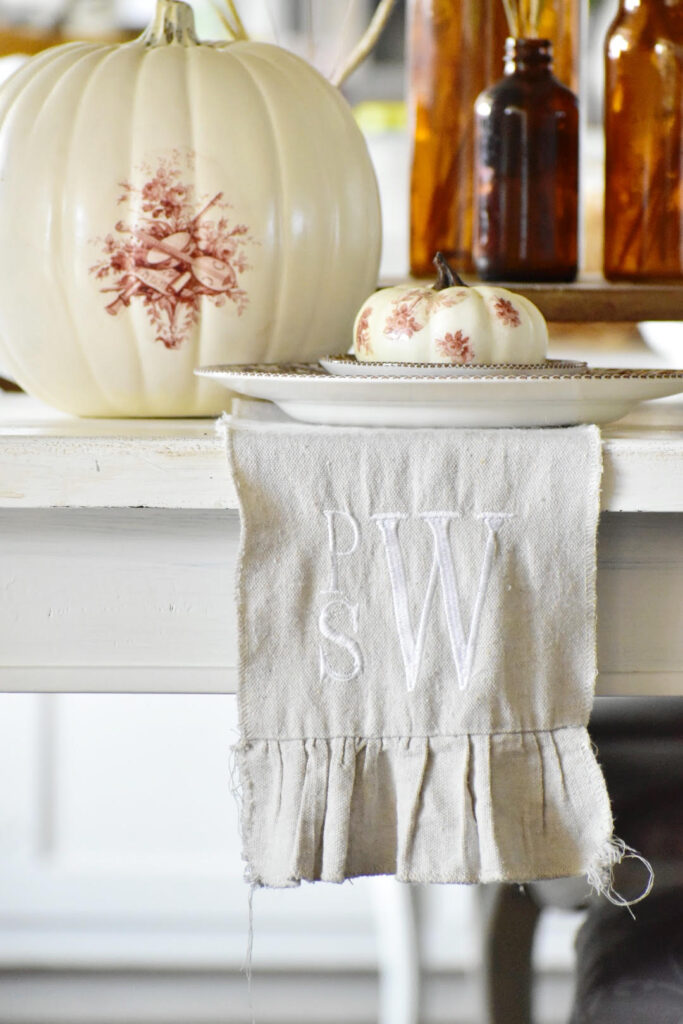 Have you noticed a trend this year, with the beautiful blue and white floral pumpkins? I am obsessed with them. As much as I may love them, the blue and white doesn't really go with my house. The style does, just not the color scheme. This got my brain thinking…..How can I make my own with brown and white? Well I'm going to show you how, with this easy tattoo paper pumpkin craft.
You will need:
a printable design
inkjet printer
tatoo paper
craft pumpkin
matte finish spray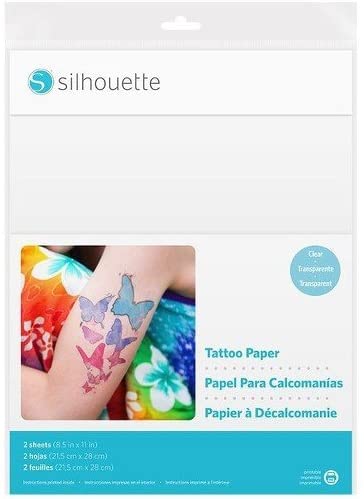 Start by purchasing tatoo paper from your local craft store, or I ordered mine on amazon. You can order it here: https://www.amazon.com/Silhouette-MEDIA-TATTOO-Temporary-Tattoo-Paper/dp/B0043WJ3OA/ref=asc_df_B0043WJ3OA/?tag=hyprod-20&linkCode=df0&hvadid=198088489661&hvpos=&hvnetw=g&hvrand=496930278058041914&hvpone=&hvptwo=&hvqmt=&hvdev=c&hvdvcmdl=&hvlocint=&hvlocphy=9026842&hvtargid=pla-319923475344&psc=1
Note: you do not need a silhouette machine for this craft
Next you will need to search for the image or clipart that you want on your pumkin. I searched brown toile clipart on etsy and purchased that image. You could use a free clipart image if you don't want to purchase one.
Once you have your image picked out, and ready to go, you will just need to print it on your tatoo paper, and follow the directions according to the package. Add the image to the clear backing that will come with your tatoo paper.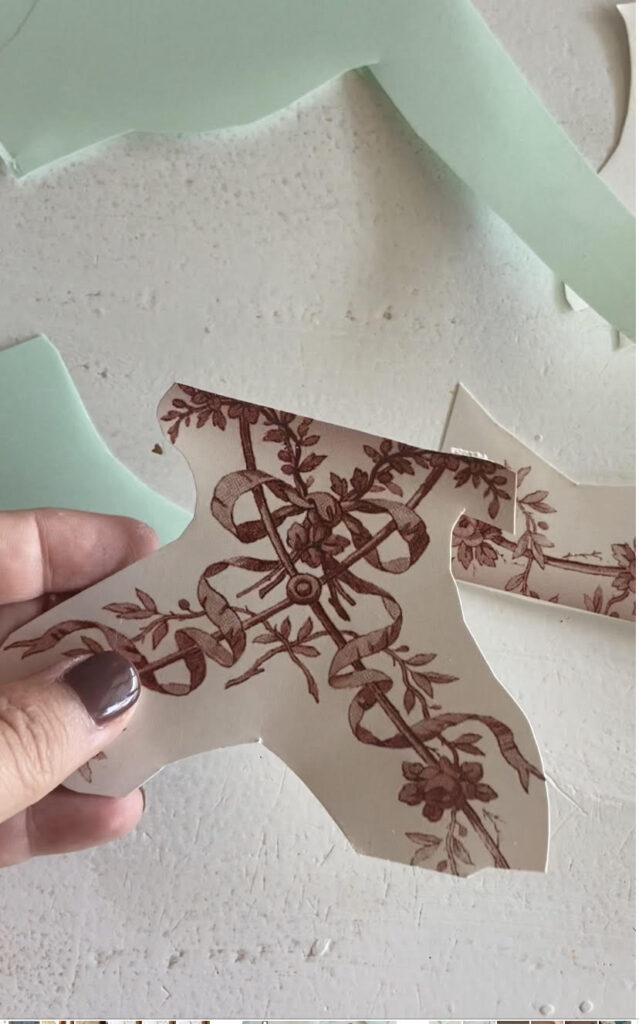 Then just cut the portion of the image that you want to apply to the pumpkin. Remove the clear backing once you have pressed the image on it (I used a credit card). Press the image face down on the pumpkin. Blot the paper with a wet sponge, and slowly remove it after about 20 seconds.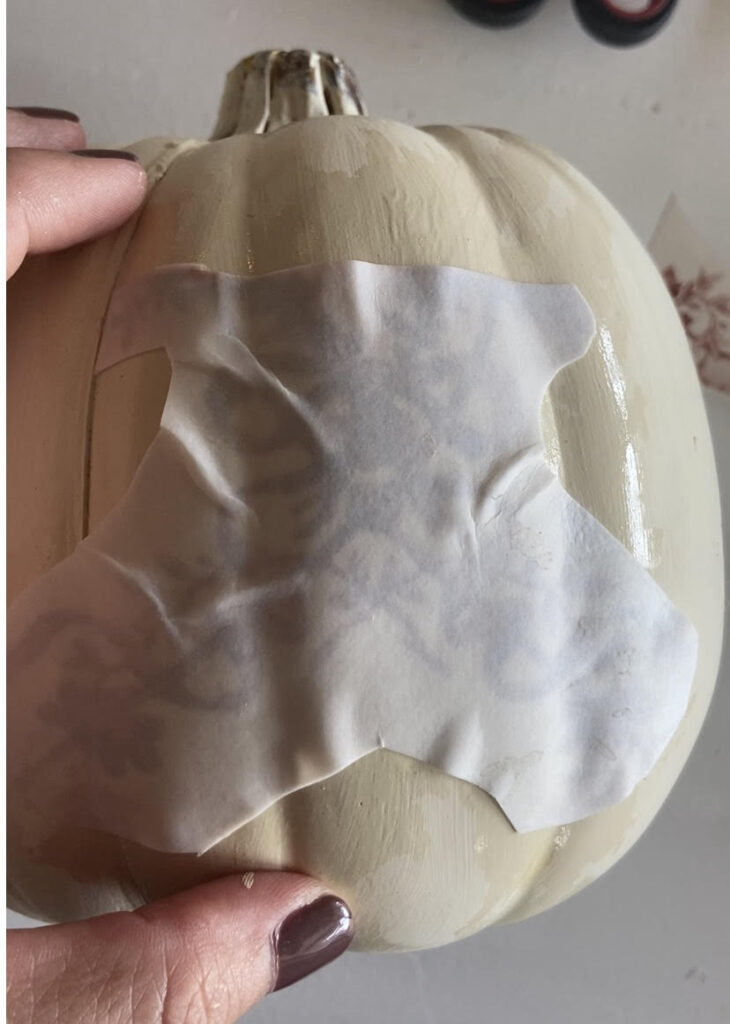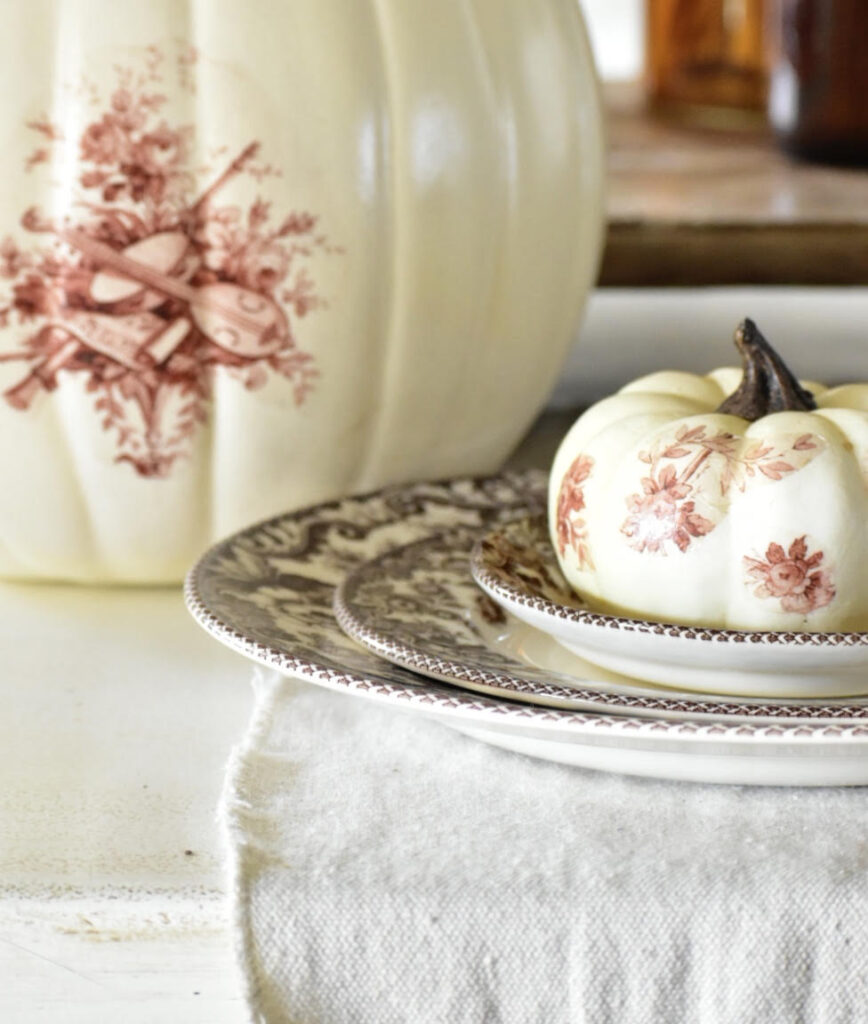 Once you remove the paper your image should be sticking to the pumpkin. Then all you will need to do is spray it with a clear poly finish.

I used this, because I had it on hand. If you need to purchase a can, you can find it at your local hardware store, or you can purchase it on amazon. https://www.amazon.com/Rust-Oleum-285093-Stops-Spray-12-Ounce/dp/B00SVWJ92E/ref=sr_1_1?crid=1GNPDW1728LN4&dchild=1&keywords=matte+poly+spray&qid=1602032086&sprefix=matte+poly+sp%2Carts-crafts%2C193&sr=8-1
That's it! Can you believe how easy it was? Just imagine all the pumpkins you can create now?
Be sure to check out some more fall ideas on the blog here: http://mylittlewhitebarn.com/3-simple-table-ideas-for-everyday-fall/
xoxo