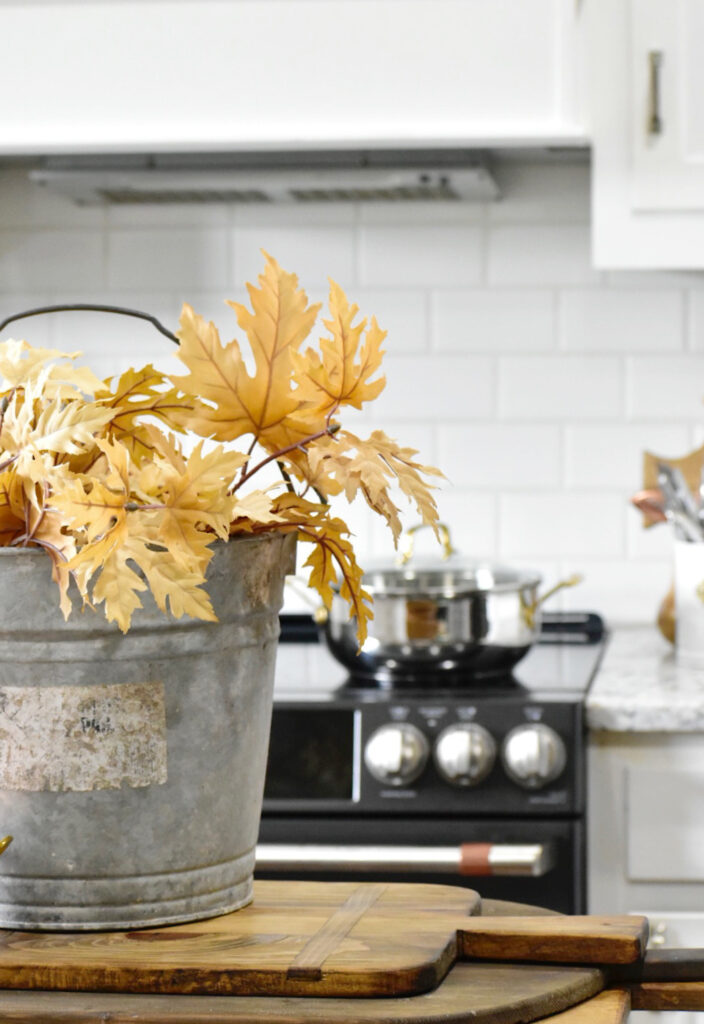 I have been a busy bee over here at the Little White Barn, doing all the fall decorating. Did you see my fall porch last week? http://mylittlewhitebarn.com/fall-porch-decorating-on-a-budget/ This week I'm showing my kitchen in this fall kitchen tour with touches of copper and green.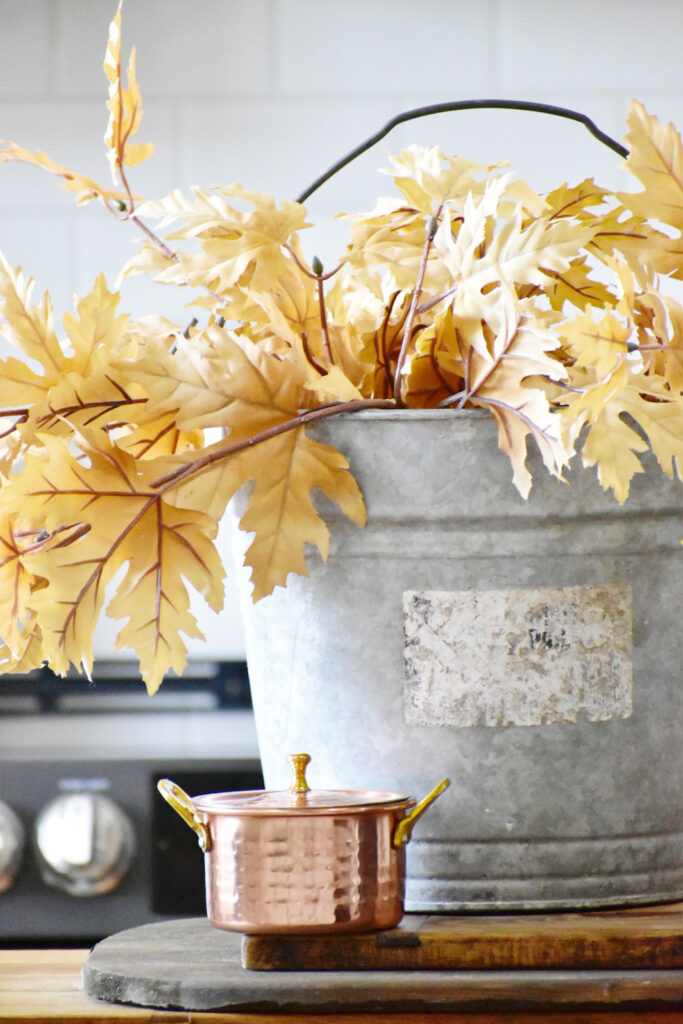 I added some fall stems to my vintage bucket on the island/cart, and this pretty little copper pot. I always incorporate some copper in my fall decor. I love that it adds a pop of color, but still seems to be somewhat neutral.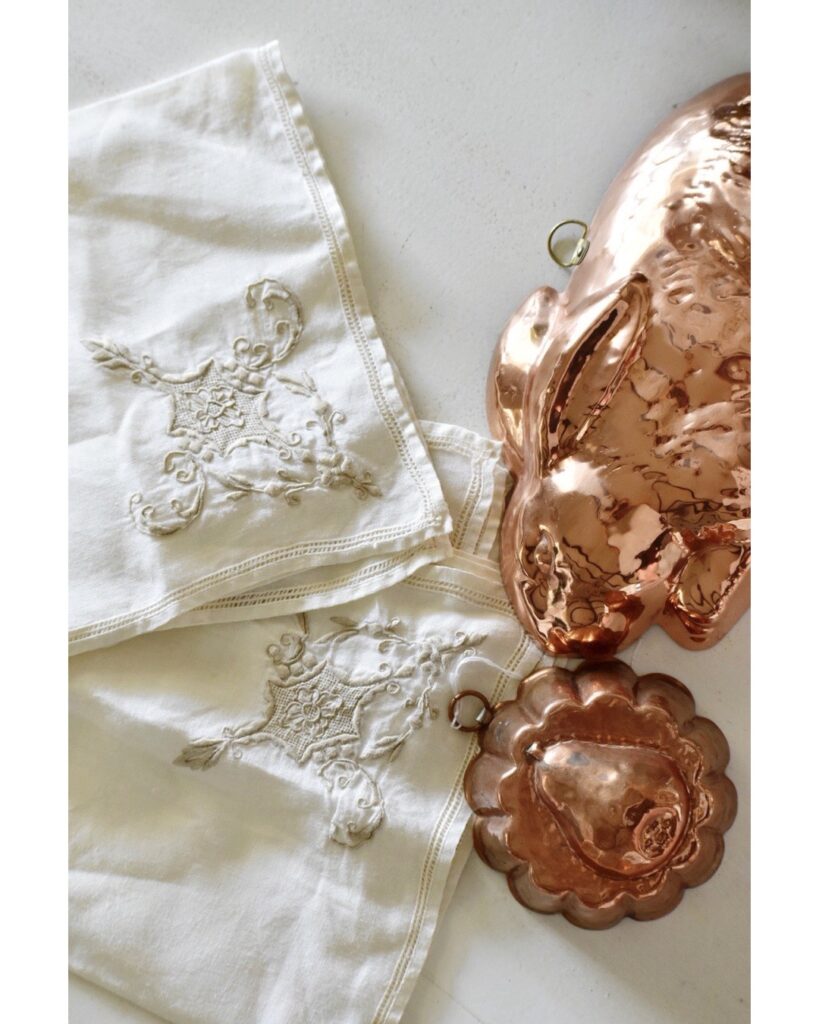 I found these adorable vintage copper molds in an antique mall a few weeks ago. I knew that the copper would look really good hanging on the peg hooks in my kitchen during the fall. Shopping at antique malls is a fun way to find some unique items for your home without breaking the bank.
You can see my other peg hooks here http://mylittlewhitebarn.com/vintage-door-towel-rack/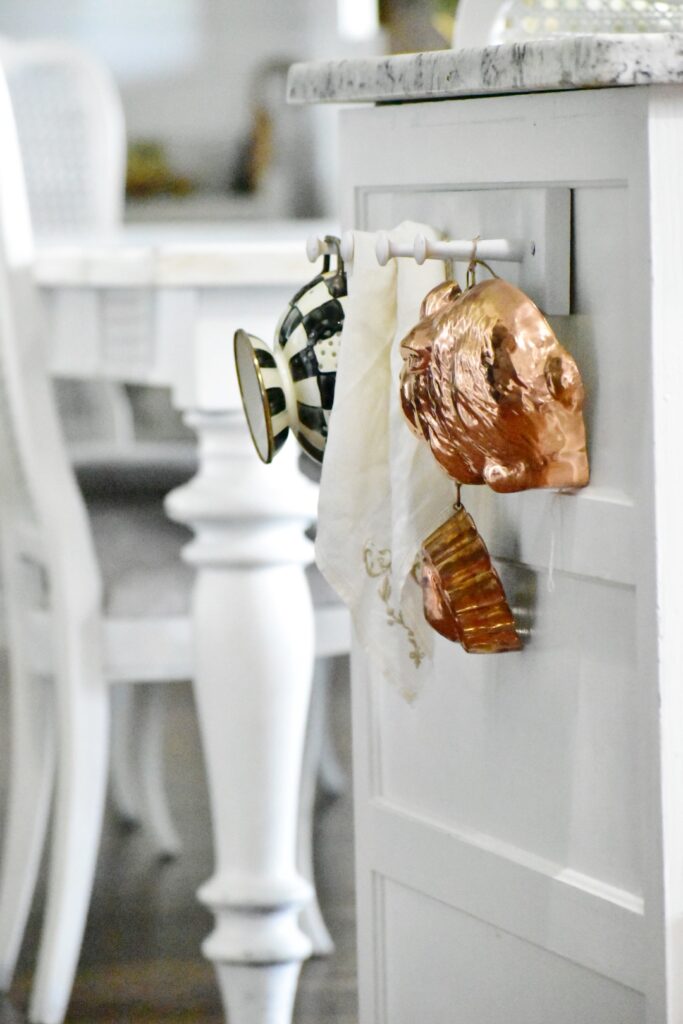 One way I like to add a season to my kitchen, is to add a fun dish soap. I found this one at our local homegoods. I was so happy that the bottle was green. If you have been following along my blog, then you know how much I love green. This was the perfect addition to my kitchen sink.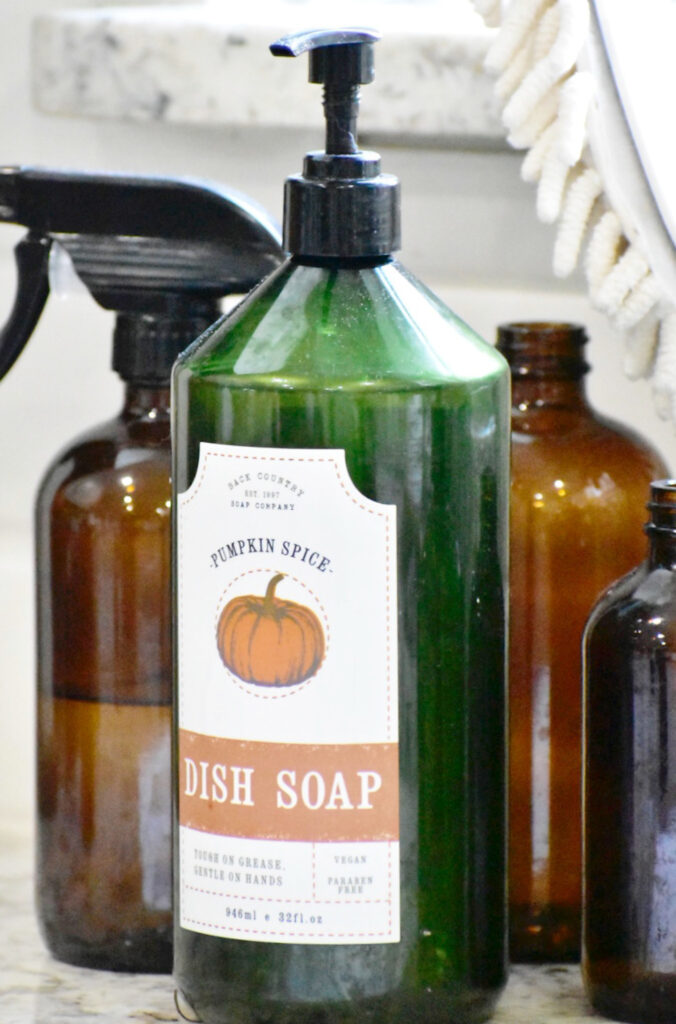 Speaking of green, I found this fabulous green and white throw recently. I folded it over the bar stool sitting next to my little island/rolling cart. It adds a little bit of texture and makes the kitchen seem cozy.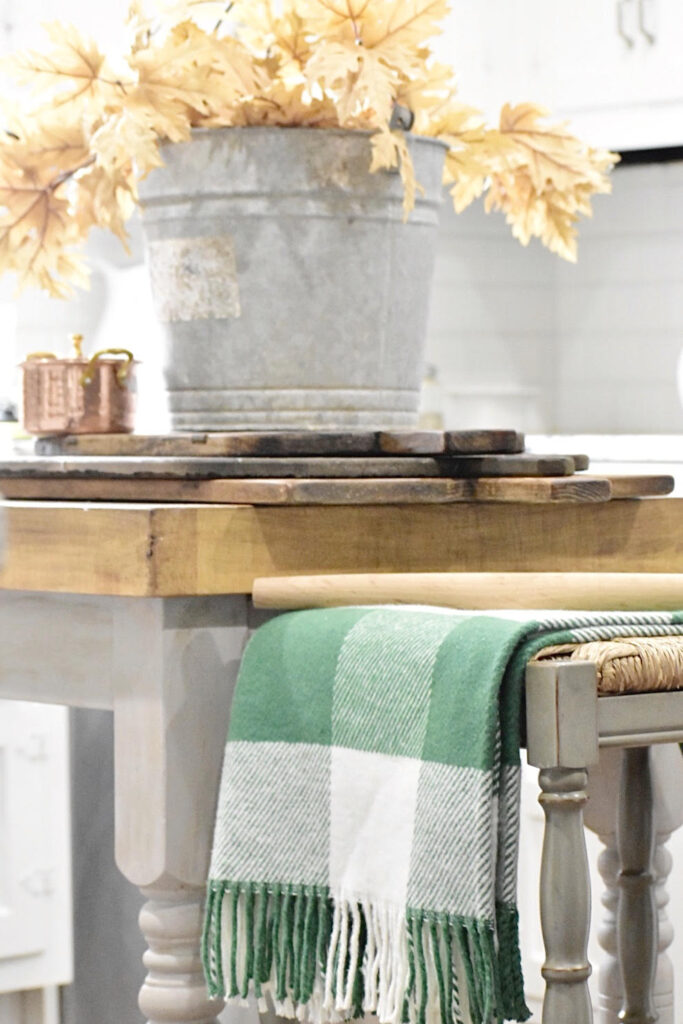 Next I added a couple of pumpkins. Can you really decorate for fall without a pumpkin or two? These small changes added so much to the kichen without over doing it.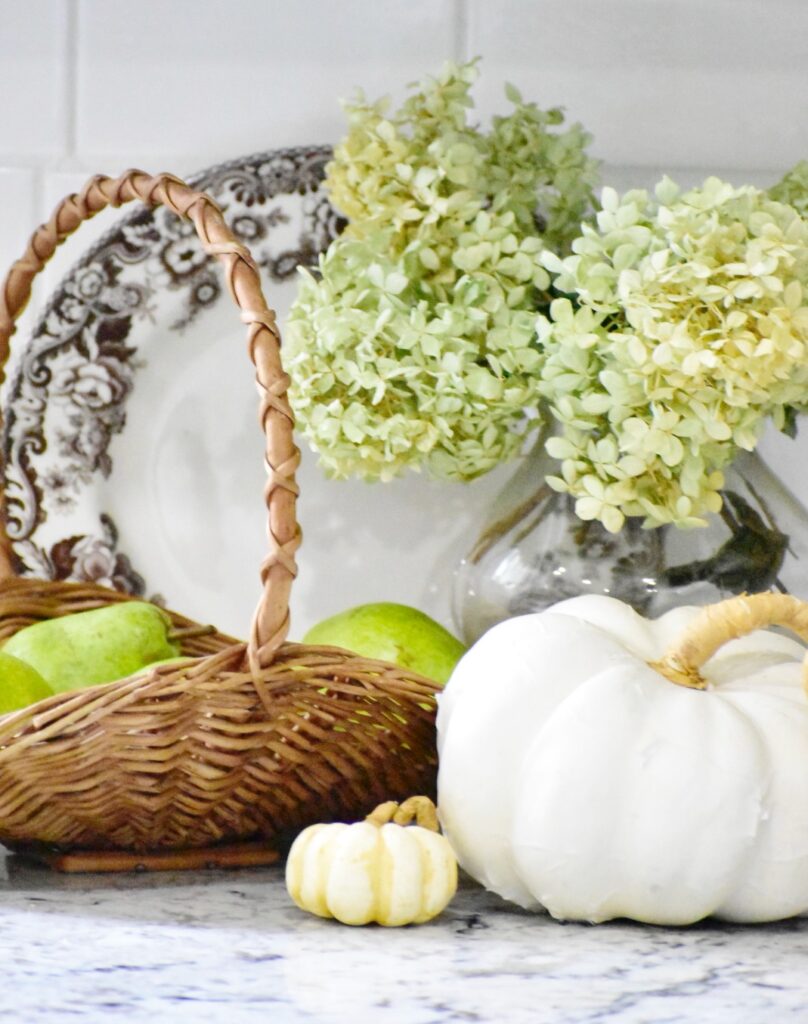 I hope you enjoyed my fall kitchen tour with touches of copper and green. Now that I'm all decorated for fall, I'm ready for Texas to get a little fall weather!
xoxo