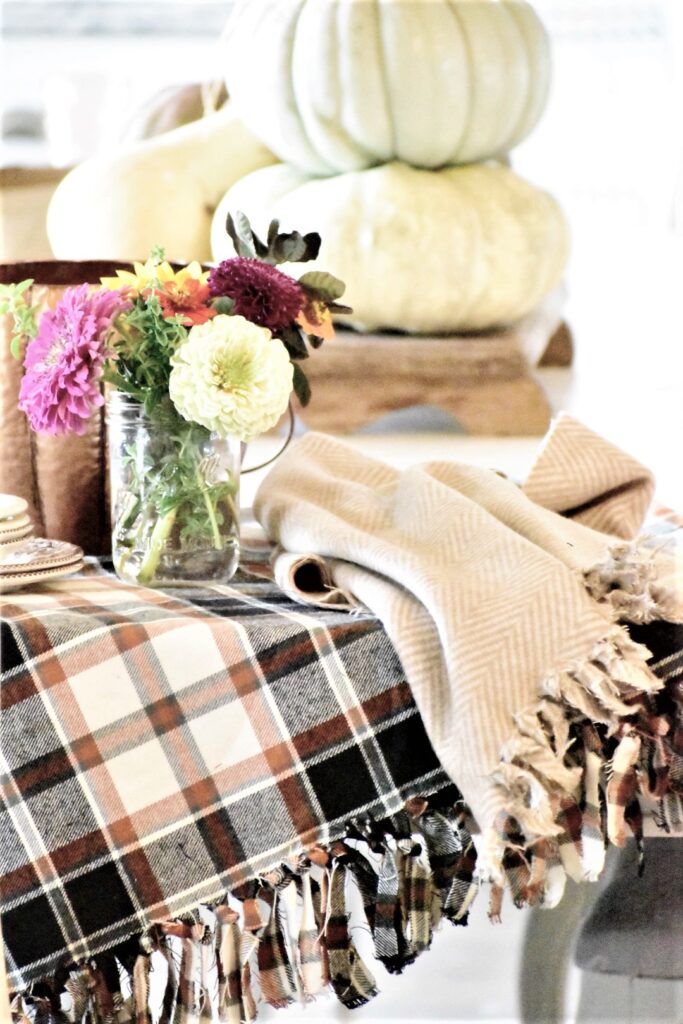 It's that time of year, when we spend a lot of time outside. We love the fall, and we love to hang out by our fire pit. Blankets and throws are a must during this time of year, but it can get a little costly. This easy no sew fall flannel throw is an inexpensive way to add a few extra for cozy fall nights.
All you need for this project is 1 1/2 yards of flannel fabric, and a pair of sewing scissors.
I found a great variety of flannel fabric at Joanns fabric and was able to use a coupon, making it only $6.99 a yard. The key to make this the best and easiest project is to have a really good pair of sewing scissors. Trust me you wont regret buying a good pair!
Here are some of my favorite scissors https://www.amazon.com/LIVINGO-Professional-Scissors-Dressmaker-Stainless/dp/B0798FGYouZ2/ref=sr_1_3_sspa?crid=3V0M0EAOFOV1G&dchild=1&keywords=sewing+scissors&qid=1602687958&sprefix=sewing+sc%2Caps%2C283&sr=8-3-spons&psc=1&spLa=ZW5jcnlwdGVkUXVhbGlmaWVyPUFMVTQzMTdWTkxEWlcmZW5jcnlwdGVkSWQ9QTA4Njk0MDZCQVg5ODcxV0pFS1MmZW5jcnlwdGVkQWRJZD1BMDgzMzg4MzNTU0VDVlo2RElUNFAmd2lkZ2V0TmFtZT1zcF9hdGYmYWN0aW9uPWNsaWNrUmVkaXJlY3QmZG9Ob3RMb2dDbGljaz10cnVl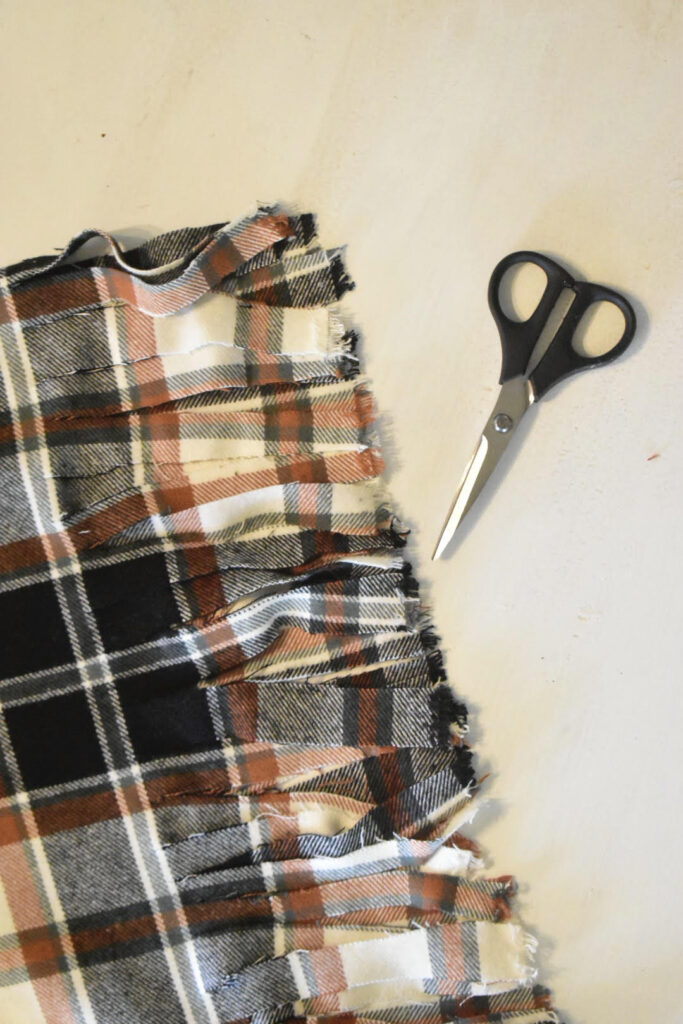 Step 1: Cut strips evenly along the outside of your fabric to create the fringe.
Step 2: Remove every other strip.
Step 3: Tie a slip knot on each piece of remaining strip.
That's it! So darn easy, and such an great way to add a little fall cozy to your home without breaking the bank!
Not only do I use these for our outdoor space, but I love to use them to add a little texture, pattern, and color to my fall tablescapes!
This no sew fall flannel throw can also make a fun craft night, to do with your family or friends!
If your looking for some fun fall table ideas, be sure to check out my other post here: http://mylittlewhitebarn.com/3-simple-table-ideas-for-everyday-fall/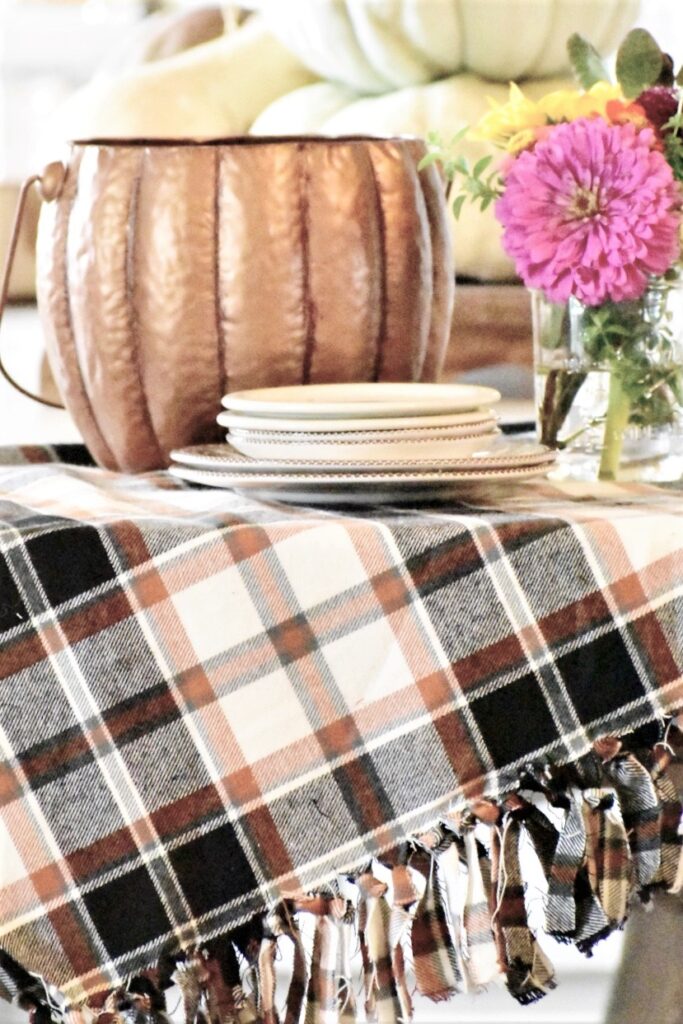 Thanks for stopping by, hope your having a great fall!
xoxo