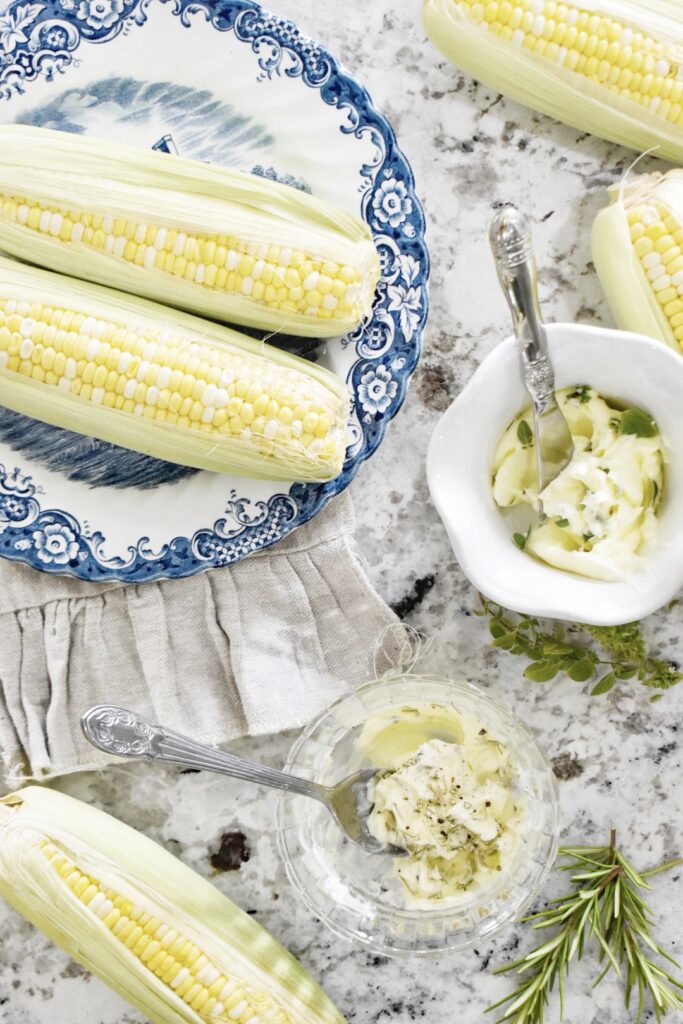 Are you looking for an easy side dish for summer? Do you love corn? If you said yes, then you need to try making this super easy Roasted Corn With Herb Butter or as we like to call it fancy butter. Its super quick and an easy side to take to a party or just to add to your summer dinner with family
I am always looking for easy recipes in the summer. Sweet corn is in abundance this time of year, but it can get pretty boring if you make it too often. Adding a delicious herb butter gives it a small change but it makes a big impact.
Roasted Corn
6 ears of sweet corn
6 tbsp butter
6 ice cubes
salt and pepper to taste
Remove husks from corn. Place each ear in heavy duty foil. Add 1 tbsp. butter and 1 ice cube. The Ice cube will steam the corn inside the foil. Wrap securely, twisting ends of foil. Roast corn in oven on 400 degress for 25 minutes turning each cob halfway. Serve with Herb Butter.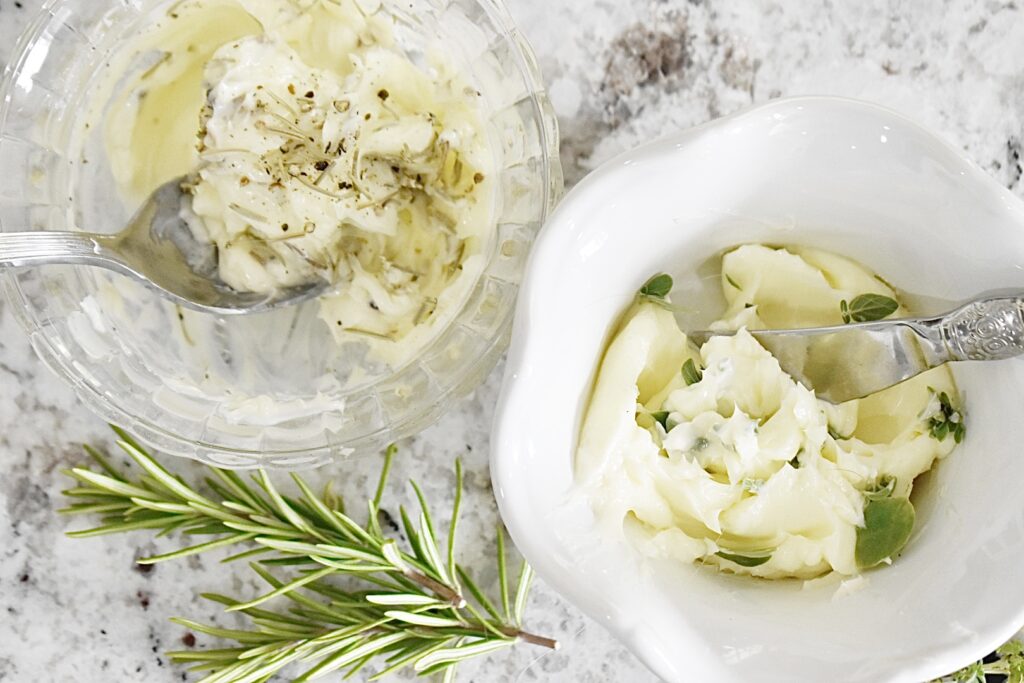 Herb Butter
Variation 1: Soften 1 stick of salted butter. Mix 2 tbsp fresh or dried rosemary plus 2 tbsp fresh black pepper.
Variation 2: Soften 2 tbsp salted butter. Mix fresh or dried oregeno plus 2 tbsp parmesan
If you love this idea for Roasted Corn With Herb Butter be sure to check all the other ways I use herbs. http://mylittlewhitebarn.com/5-easy-ways-to-use-fresh-herbs/
xoxo