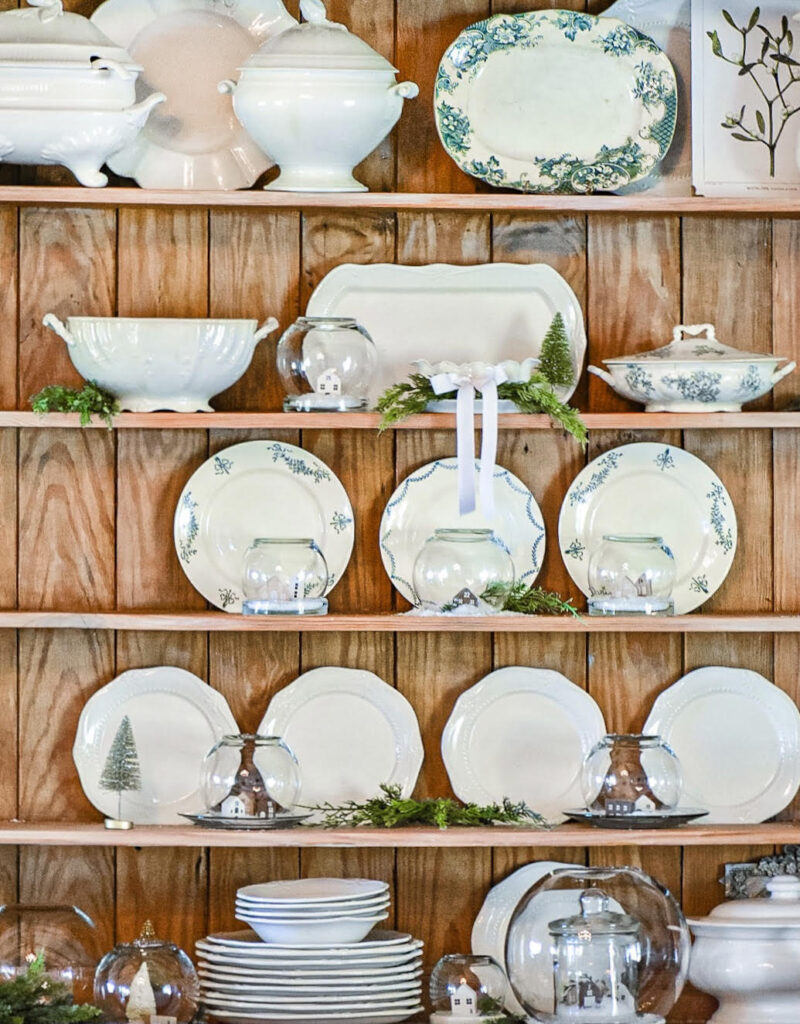 HOW TO MAKE A SNOW GLOBE
Hey there! Thanks for being here. I know it's early but I just could not wait any longer to start adding some fun Christmas vignettes around the house.
I started decorating my big hutch first this year. It's one of the first things you see when you walk in my house, so it needed to be pretty fabulous. This hutch is new to me this year, so I needed to think of something I haven't done before. Last year the hutch was white, and shelves were bigger which meant I needed to find smaller pieces to decorate it with.
I usually add some of my cloches filled with snow throughout the house calling them snow globes, but they really didn't look like a snow globe. I mean has anyone ever seen a tall skinny snow globe? This year I decided that I really wanted the snow globe "look". That meant I needed to do a little shopping. Here is what I found.
WHAT YOU NEED
Round Clear Glass Bubble Vase https://rstyle.me/+2avd7ywoJo_JR2vior4viA. I bought a few differnt sizes, and because they are round they actually look like a globe
Snow. I used epson salt but you can find bags of snow at any of your local craft store
Clear/White Plates.
Spray Adhesive (optional). https://rstyle.me/+jyFuJUm-ya28JX4jAh1DBA
Small Christmas Items or Ornaments to fill it. (the Target dollar spot has the best trinkets)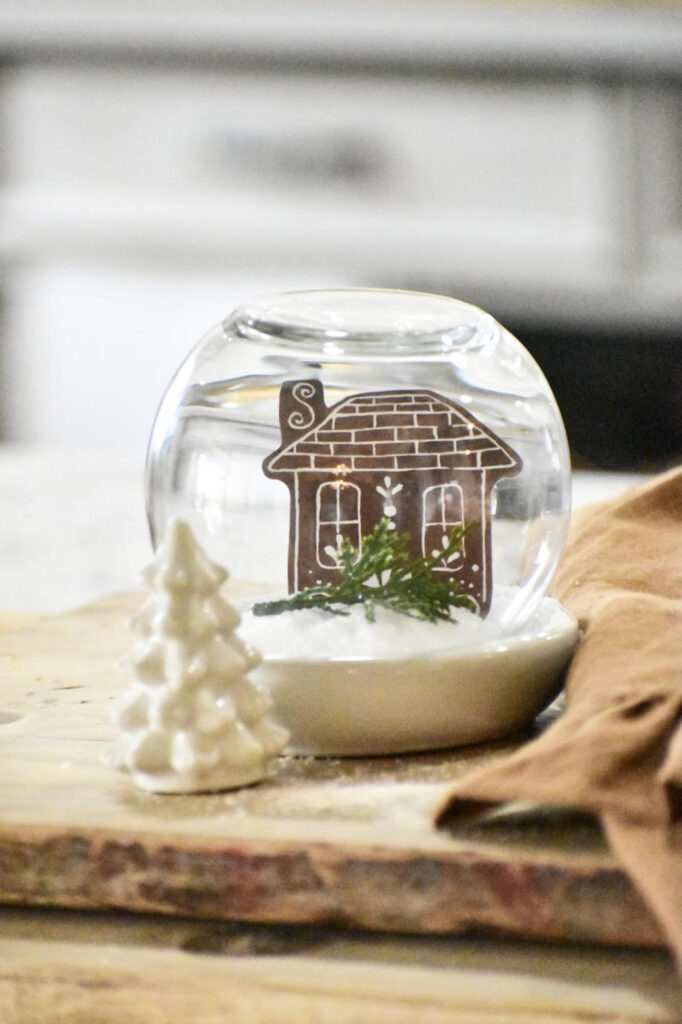 HOW I PUT IT TOGETHER
Spray your plate with spray adhesive (this will help the snow to stay put, and not make such a mess).
Sprinkle snow to desired amount. Remember…the more the messier.
Cover with vase.
I love how they turned out and the best part is that this project from start to finish took 5 minutes. It will be the quickest and easiest project I do all season. Don't forget to check our how I made super easy paper bag snowflakes too https://mylittlewhitebarn.com/how-to-make-a-paper-bag-snowflake/.
xoxo
If you like this post be sure to pin it here: