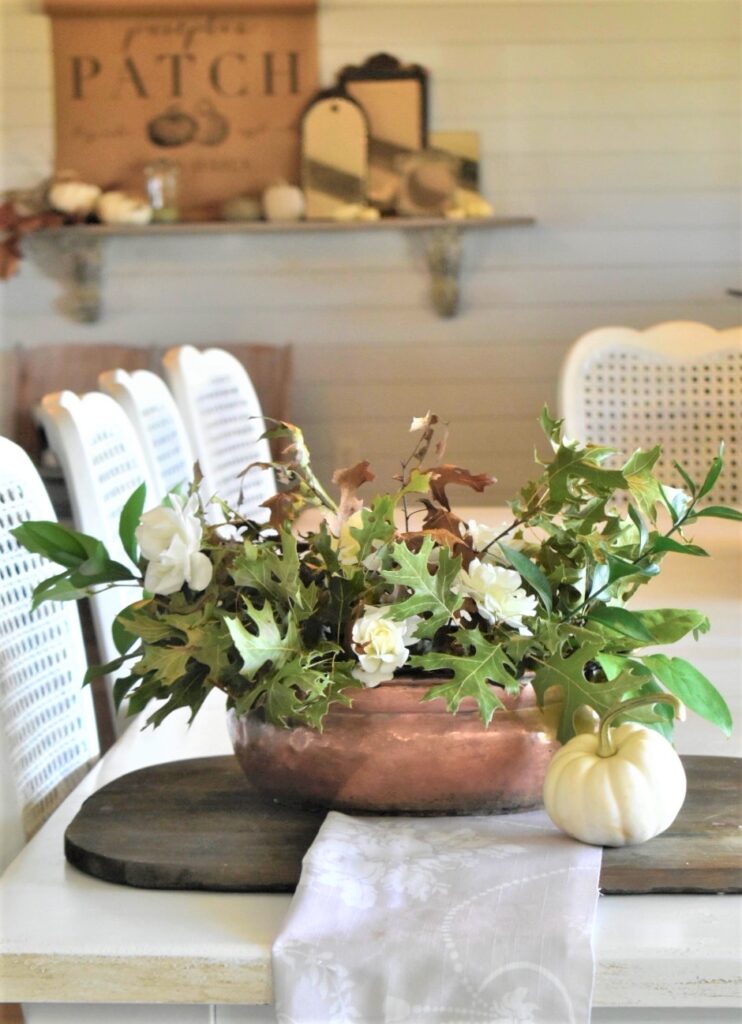 Have you been following along with all my fall decor this year? Did you notice that I started collecting vintage pieces of copper? What you may not have seen is that these old beautiful pieces of copper did not look so beautiful when I picked them up. Although I do love that they are vintage and that they look old, I still needed to do a little work so that you could really see the beautiful copper. I needed to know how to clean old copper naturally. Using ingredients I had on hand.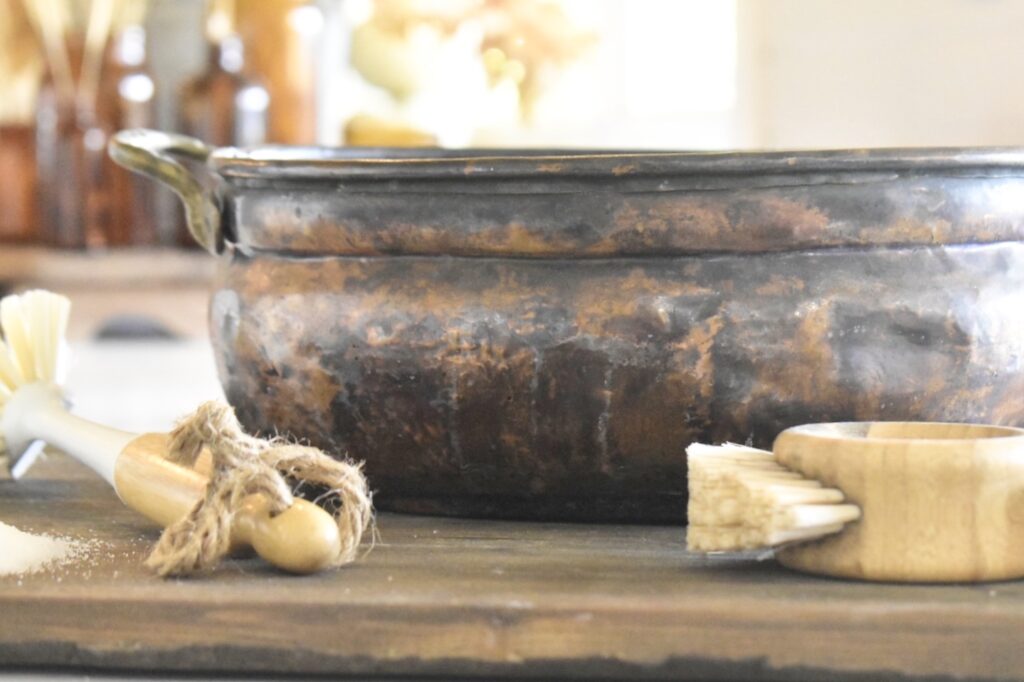 As you can see in the "before" picture, this piece was pretty dark. You couldn't see the full copper potential. Thanks to google I tried multiple ways to clean copper, and although they all worked pretty good this method was the easiest with the least ingredients. It's alway nice to use ingredients that I already have on hand.
I was surprised at how easy this was, and how quick it worked. It had this old copper looking new in just a few minutes.
You'll need: A small bowl of vinegar, some salt, and a few clean rags.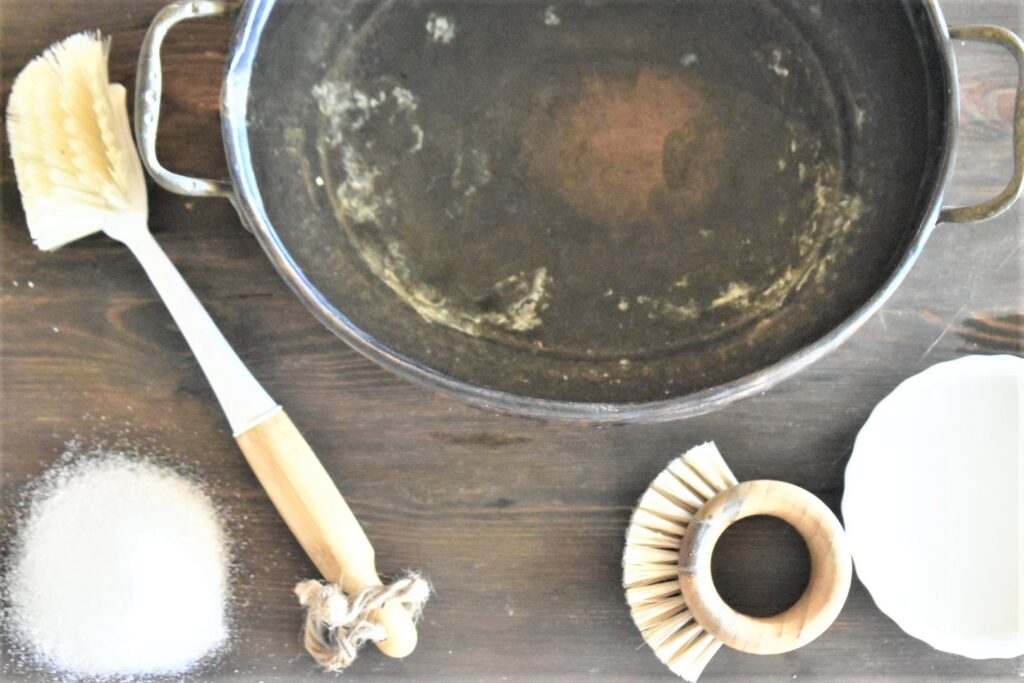 Pour a cup of vinegar in a small bowl
Use an old rag to rub it on your copper piece
Add some salt if the vinegar isn't abrasive enough
Rinse in your sink
Dry and buff with a clean rag
It really is that simple.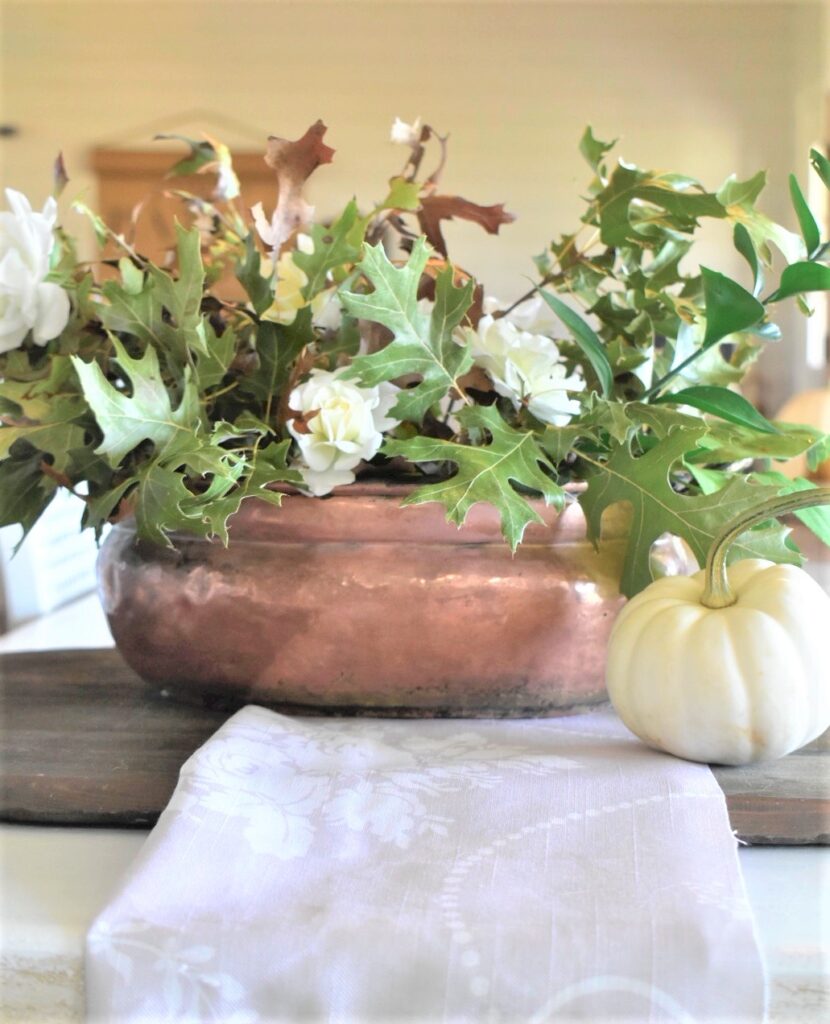 Next time you come across an old piece of copper dont be afraid to snatch it up, even if it looks super dingy! You'll thank me!
Take a look at how I decorated my kitchen with copper this fall http://mylittlewhitebarn.com/fall-kitchen-tour-with-touches-of-copper-and-green/
xoxo