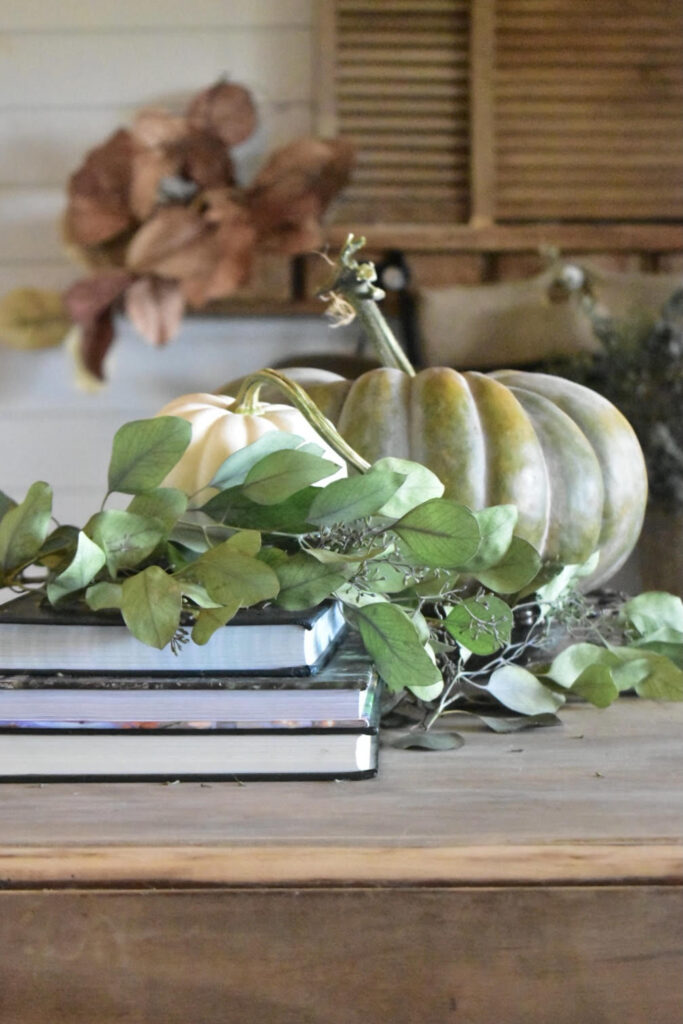 Seasonal decorating doesn't need to break the bank especially in the fall. You can add touches to your home without spending a lot of time or money. Here are 5 inexpensive ways to add fall to your home, that I use almost every season.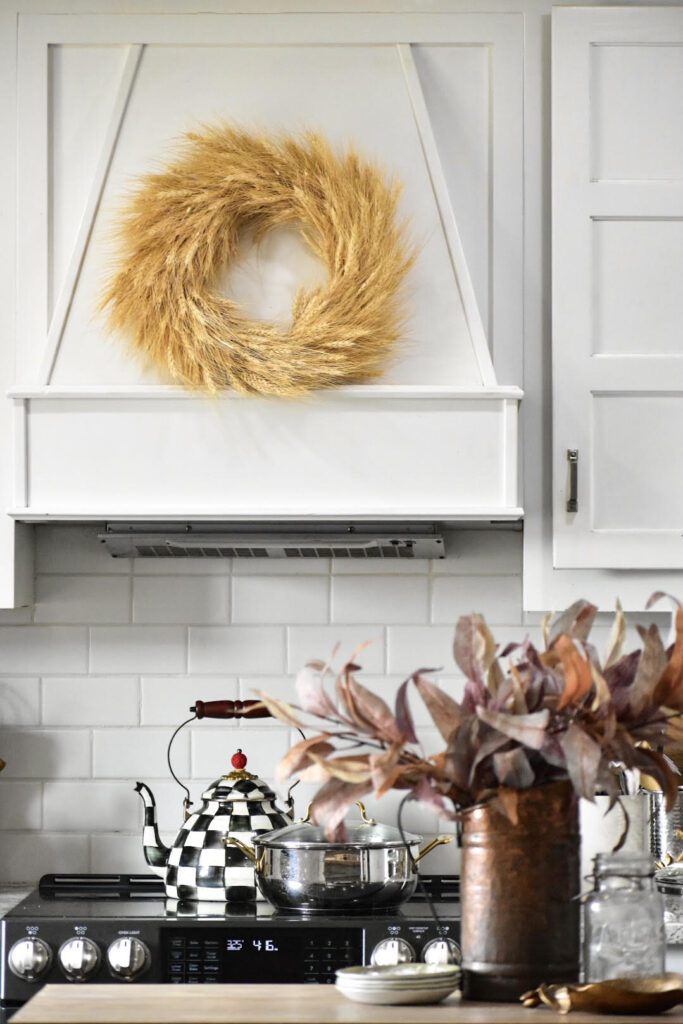 Add a wreath. Whether you add one to your front door or somewhere inside it will always make a seasonal statement. I love adding a festive wreath on my front door to greet my guests, and one above my stove as a focal point in my kitchen.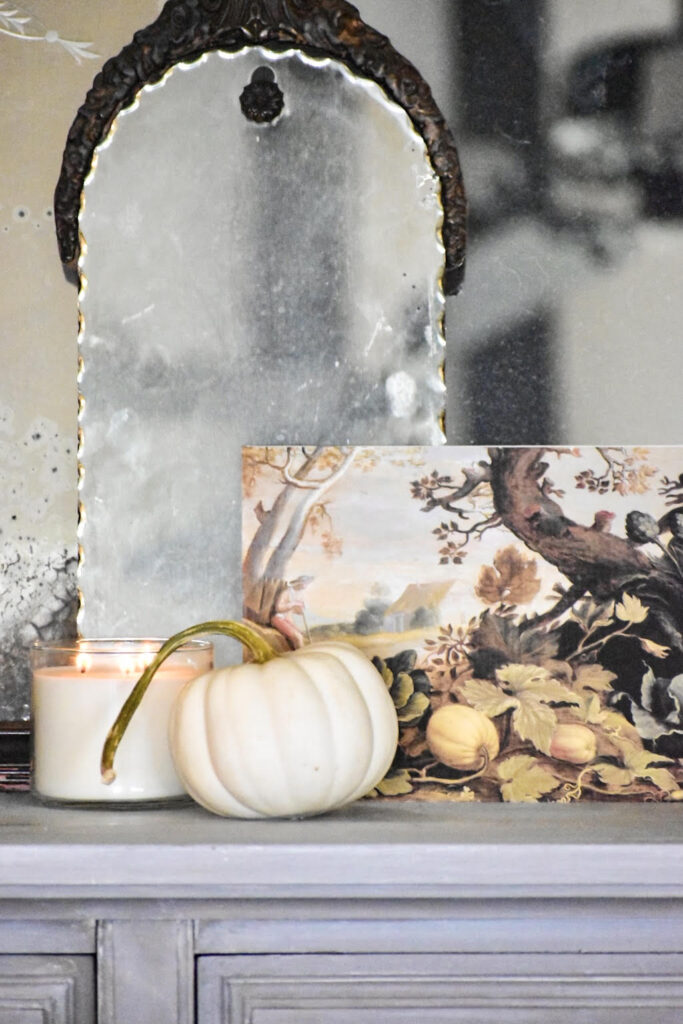 Switch out some of your art pieces. Warmer colors and seasonal prints will just make your space feel cozier. I love to order an inexpensive print from etsy, but I also love to shop my local stores to see what they have out each year. Be sure to check out my post on how you can change your art on a budget https://mylittlewhitebarn.com/change-the-art-in-your-home-on-a-budget/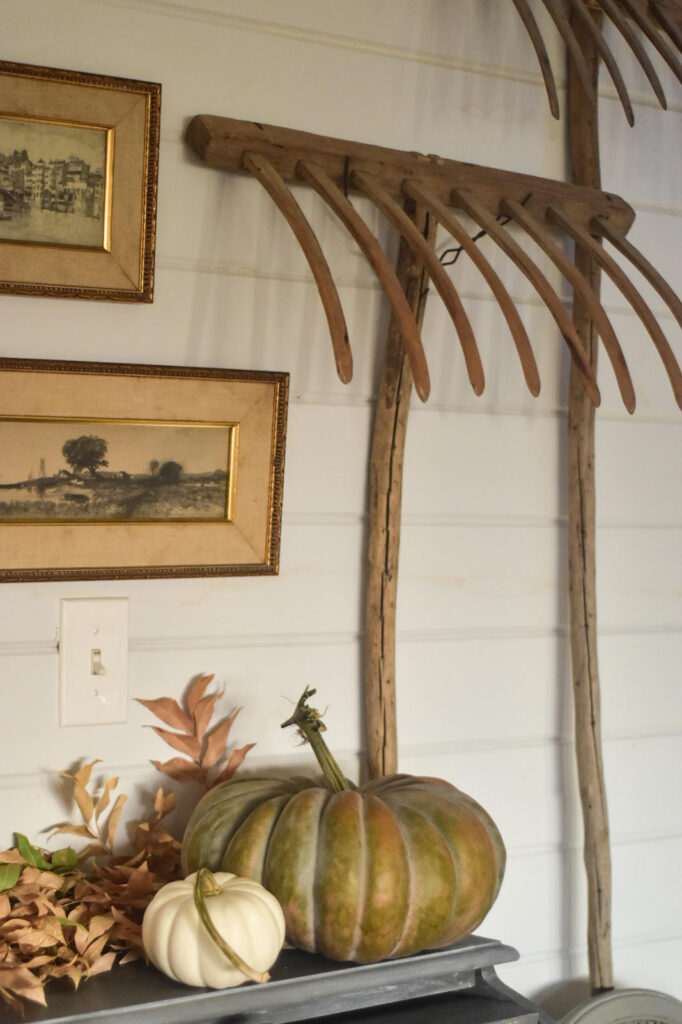 For fall you can't go wrong with pumpkins. Whether you use faux or real, pumpkins make everything better, am I right?? I'm loving all the white and green pumpkins that I am seeing everywhere this year. They match the aesthetic of my home, but I do have a hard time resisting the pretty copper/orange ones.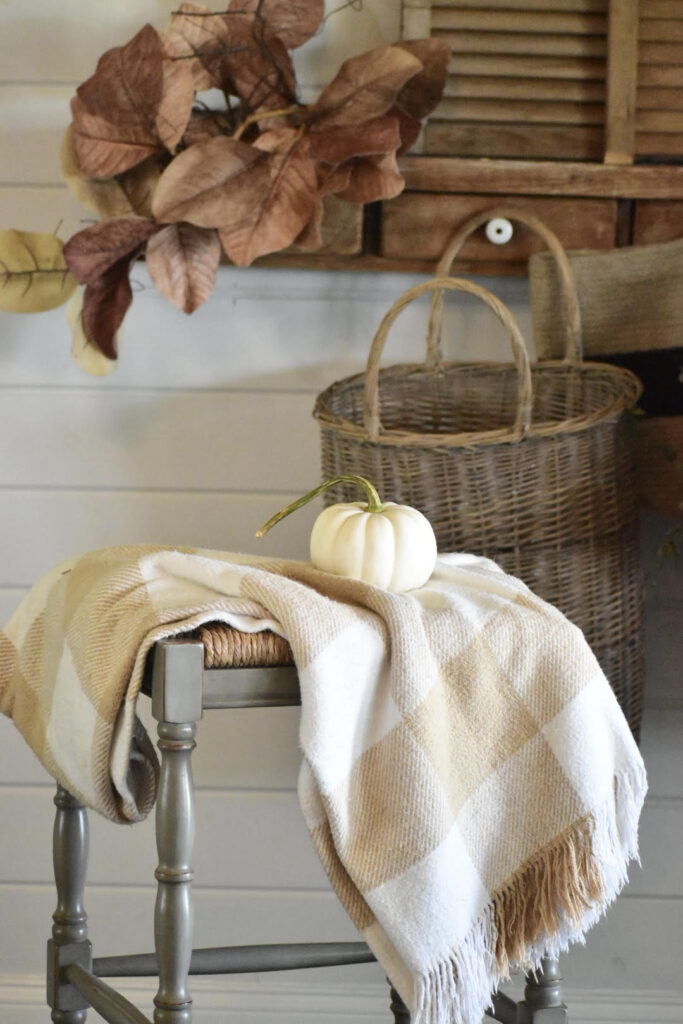 Add a fall throw. I love to cozy up to a comfy throw, not to mention its a great way to add a warm color and some texture to a room. I found this throw here: https://www.amazon.com/gp/product/B071G7D8LP/ref=as_li_tl?ie=UTF8&camp=1789&creative=9325&creativeASIN=B071G7D8LP&linkCode=as2&tag=mylittlewhi0e-20&linkId=66dbf4b2a1d431dd8e6a0a8e34d0722e I love that it is neutral, but still adds a little pattern to my room.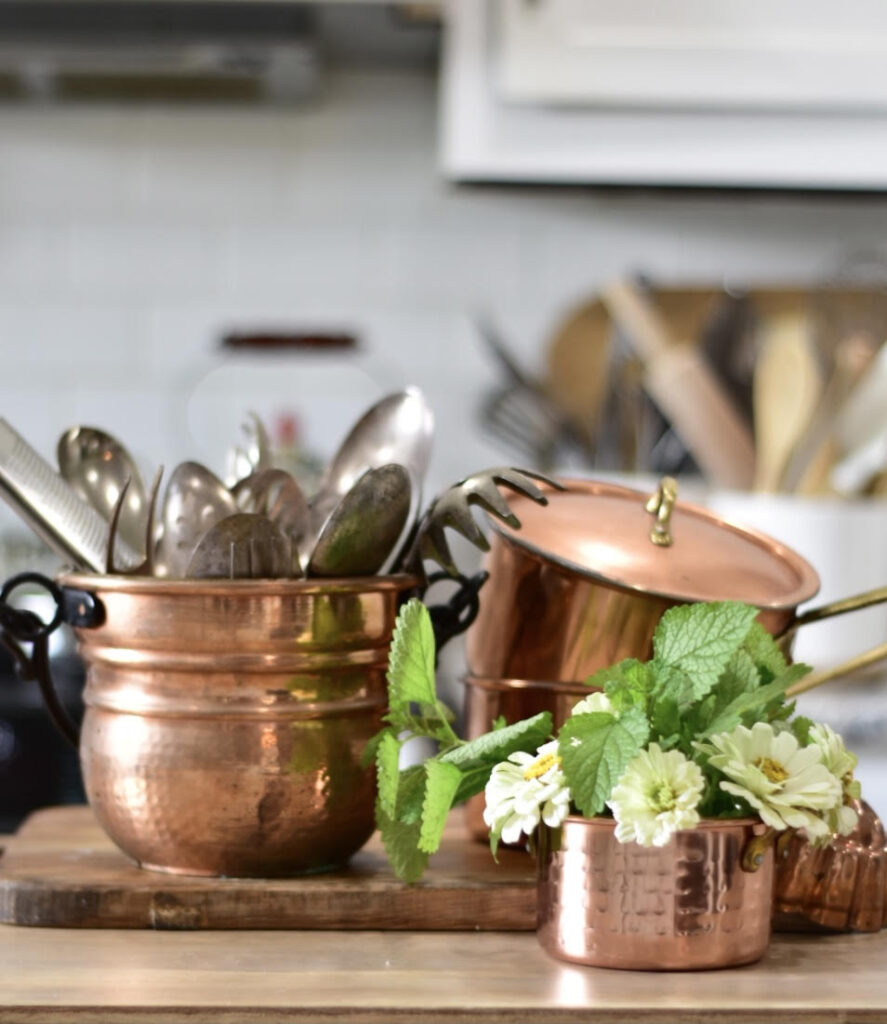 Last but not least. Bring out the copper. I am a copper collector. I keep my eye out for copper pieces all year, and I do display them all year, however I will display them in a more obvious space during the fall. There is just something about the look of copper in the fall that I love. If you don't have any pieces I encourage you to look for some to start your own collection.
Here is an easy way to clean your copper if it starts to look bad, or if you get lucky and find an old piece. https://mylittlewhitebarn.com/how-to-clean-old-copper-naturally-natural-way-to-clean-old-copper-easy-way-to-clean-old-copper-naturally-easy-copper-cleaner-cleaning-copper-naturally/s
I sure hope these 5 WAYS TO ADD FALL TO YOUR HOME, tips will help to inspire you decorate your home this year!
xoxo