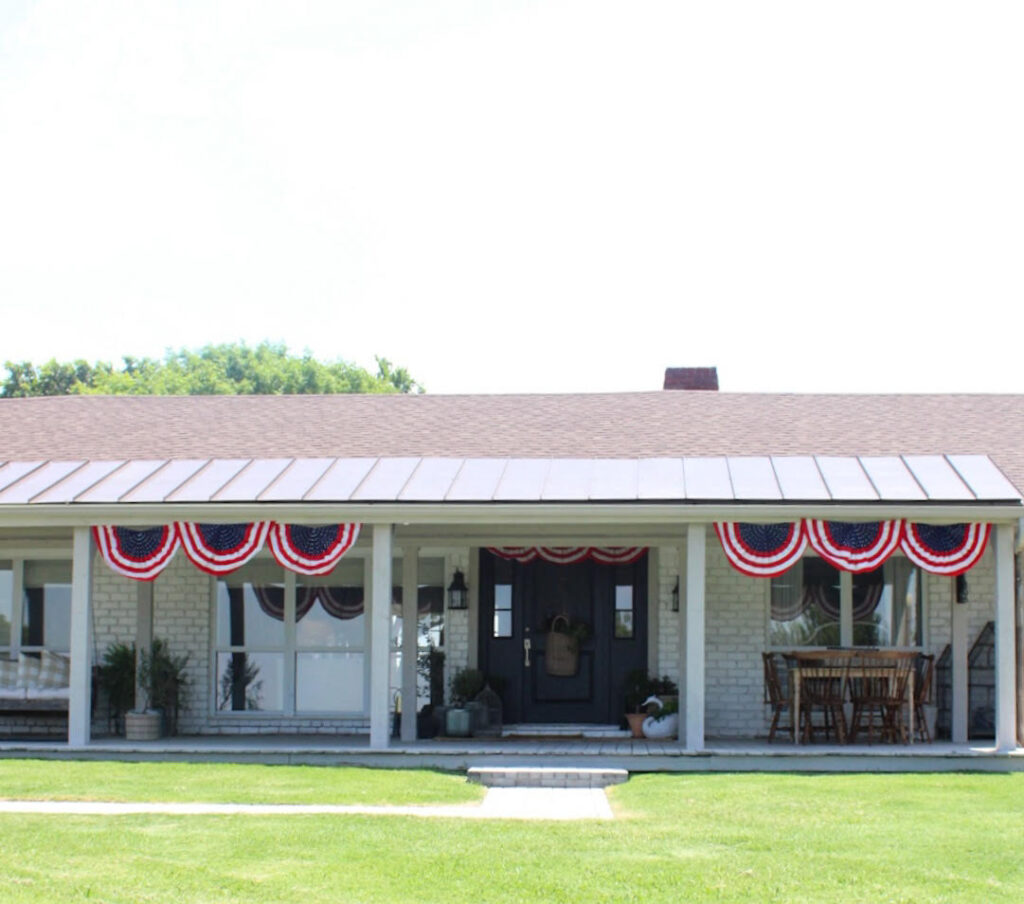 Summer porch decorating is always my favorite, wait who am I kidding I love any porch decorating ha ha, but a pretty summer porch is a necessity for me. It's hard to believe that it is already June 22nd. It feels like summer is just flying by this year. We have been super busy working on a back yard renovation, which has put a lot of other projects later than usual. Decorating my summer porch is one of those. This week I finally started to work on sprucing up my porch, and decided to use these buntings instead of my usual flags https://rstyle.me/+AnKqIBDAztJzQB8qlIxqQQ. They are currently on sale, and I love how simple they were to hang. Hanging the bunting made a big impact for not a lot of money or time.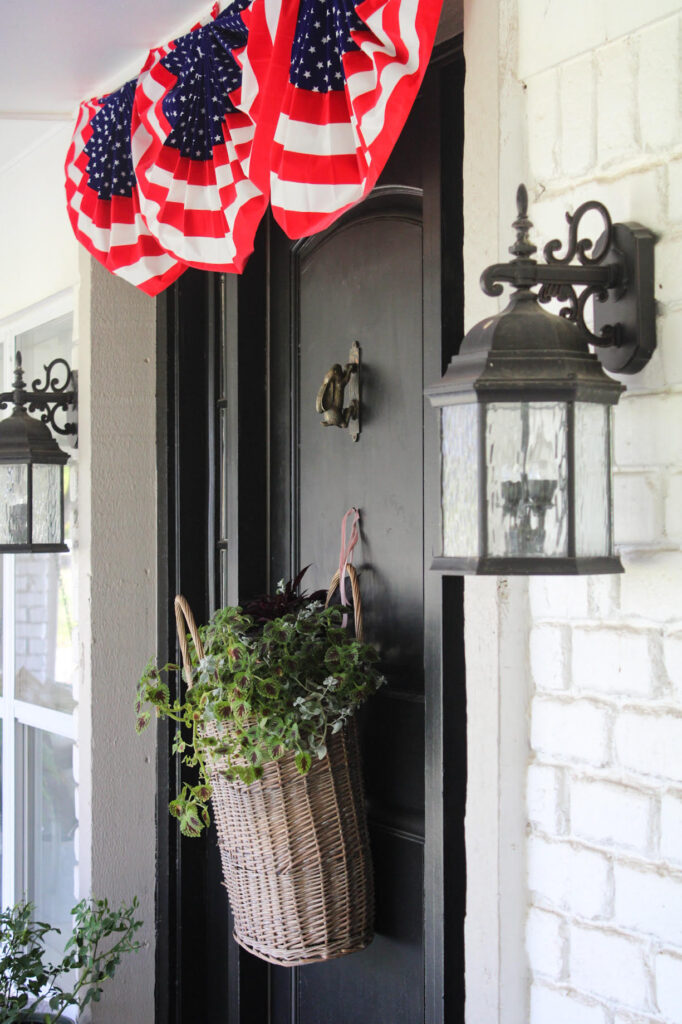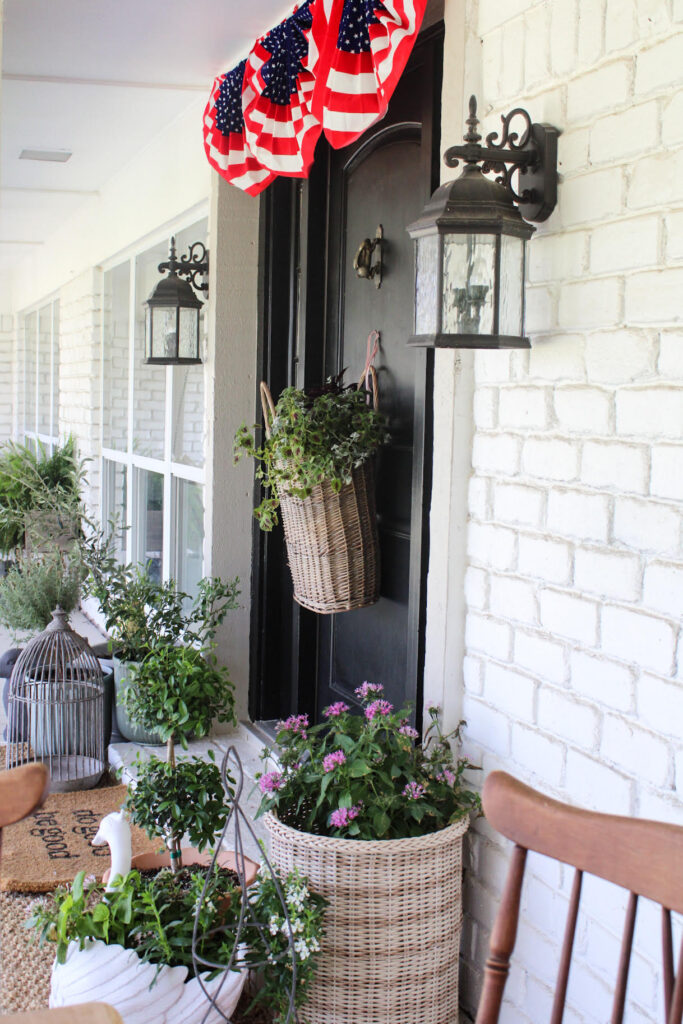 I added a basket that on my door that has a liner inside so that I could use a live plant. Using fresh flowers or a live plant is always my first choice, so I always look for hanging baskets with liners if I can find them.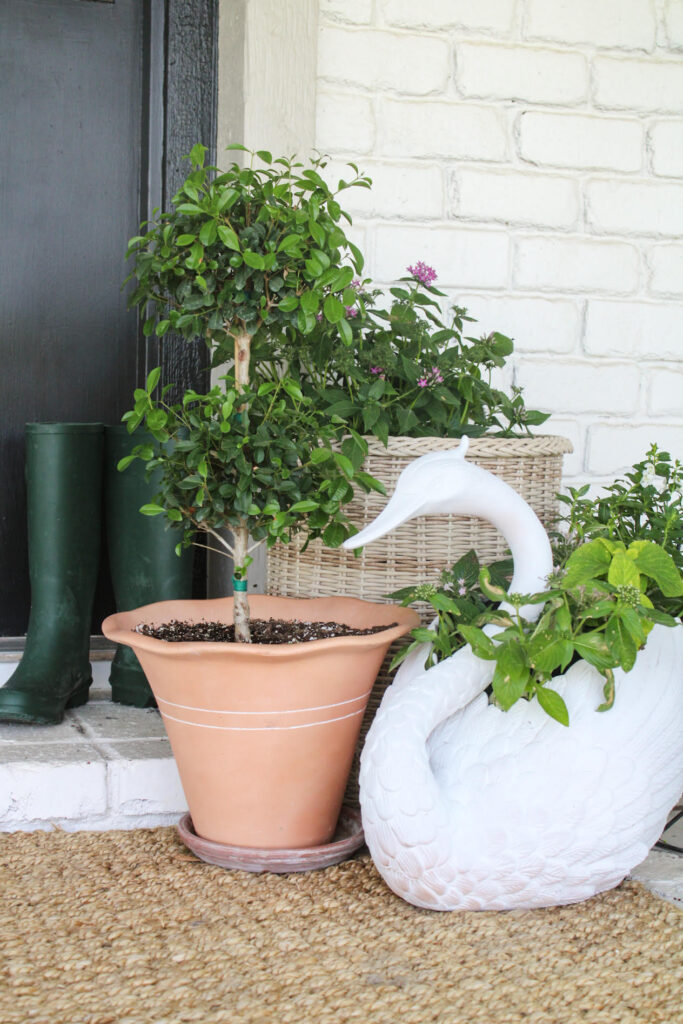 As you can see, I kept the summer porch pretty simple, and easy. You really don't need to add a lot in the summer to make a big impact, and make your porch beautiful.
xoxo