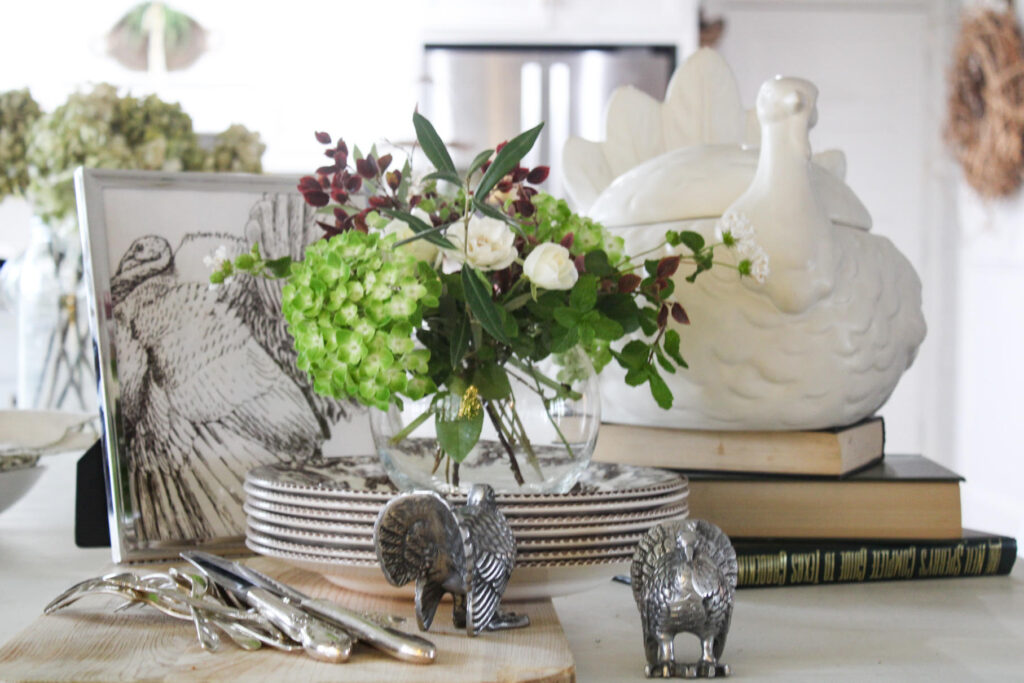 Thanksgiving is one of my favorite holidays, but let's be honest it can be very stressful for the host. I love hosting my family and friends, but to keep it casual and stress free I always serve our lunch buffet style. Here are 3 Tips for Setting a Thanksgiving Buffet Table that will help you prepare for the big day, and impress all of your guests at the same time.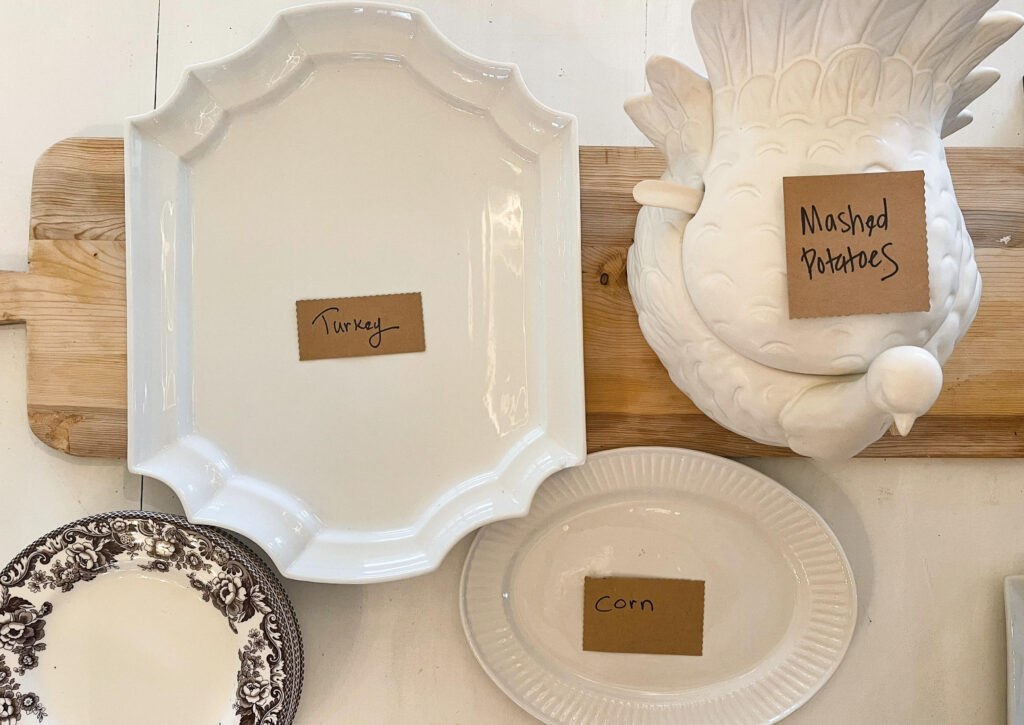 Start Early
Go ahead and pull out all of your serving dishes, and use a sticky note to label them. Having them out early will give you plenty of time to wash them and determine what size table you need.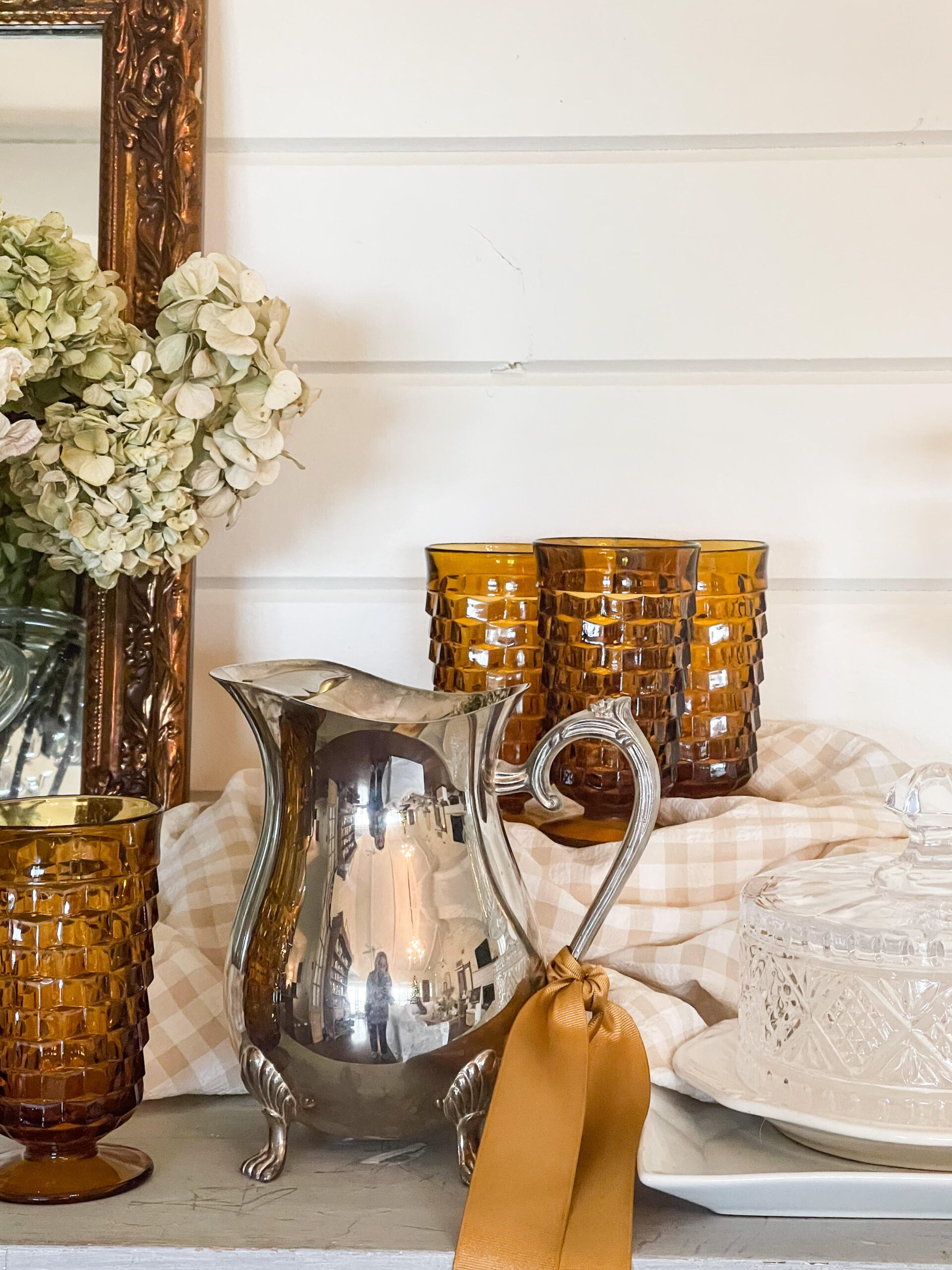 Determine the Direction of Your Buffet
Start with your plates and decide how you like to fill your plate as you go. I start with the turkey, and then add the sides. Be sure to save a spot for any gravy or dressings near the dish they go with. I always end with the silverware and napkins. They are much easier to grab at the end or if you need to go back because your hands are full, you wont interrupt the line.
If you tend to make a lot of sides (like I do) then you may need to have a separate table for desserts and drinks. This is a great opportunity to be creative and use an old dresser, desk, or cart for them.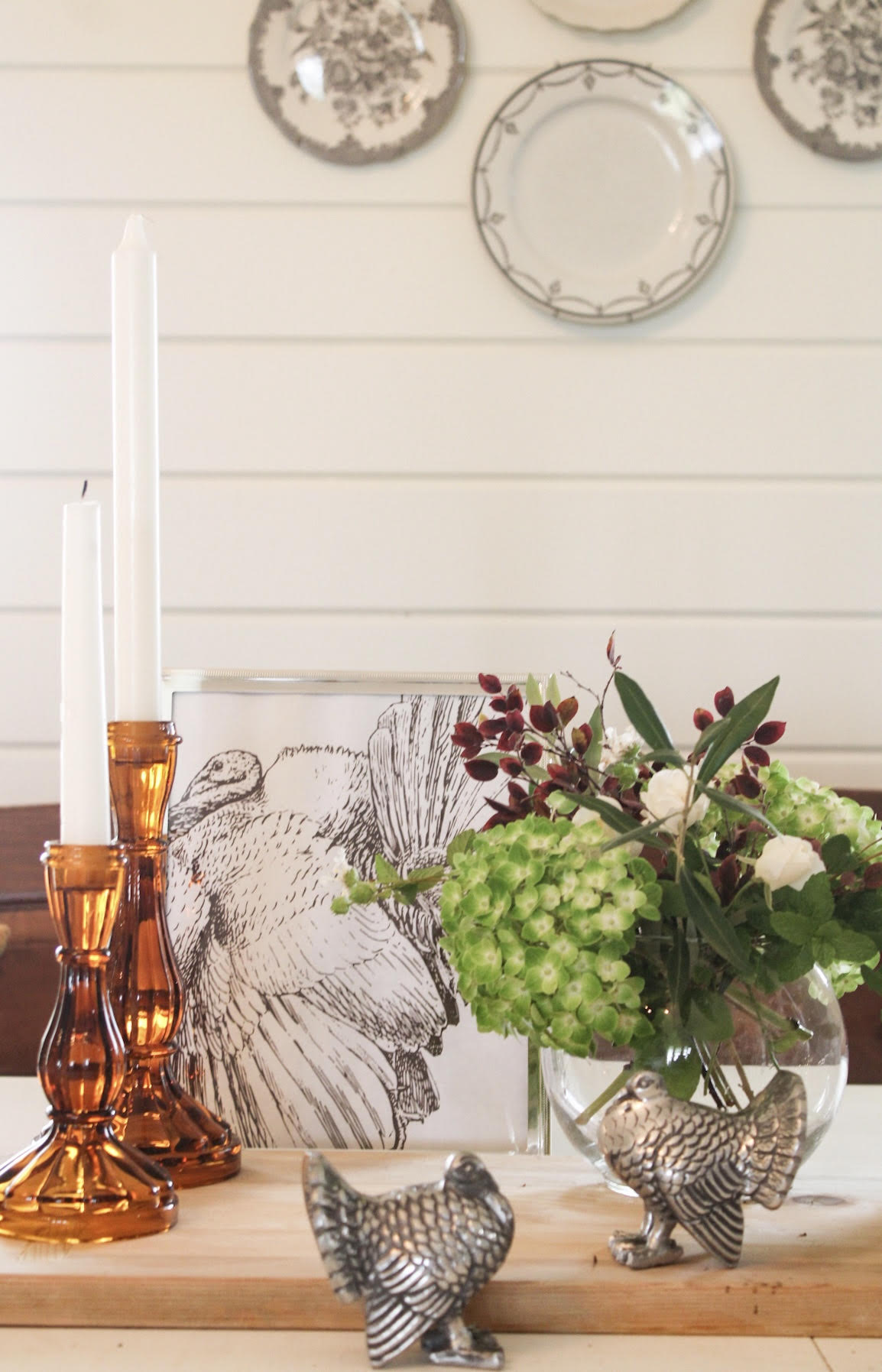 Centerpiece/Decor
Keep your centerpiece and decorating simple. Thanksgiving is a holiday focused on food, so you will need plenty of space for it. You can still make your buffet table beautiful by adding a small centerpiece, and pretty labels for each dish. Place card holders are a great way to label your dishes.
Add height to your table by using bowls, cake stands, or books. This will not only make your table pretty, but will make it easier for your guest to access the dish. Check this fall simple fall garden table I created to see how I used books to add height https://mylittlewhitebarn.com/simple-fall-garden-table-ideas/
I hope these 3 Tips for Setting a Thanksgiving Buffet Table will help you to plan and prepare to host an amazing Thanksgiving meal.
If your looking for more a Thanksgiving inspiration be sure to check out all my other friends here: