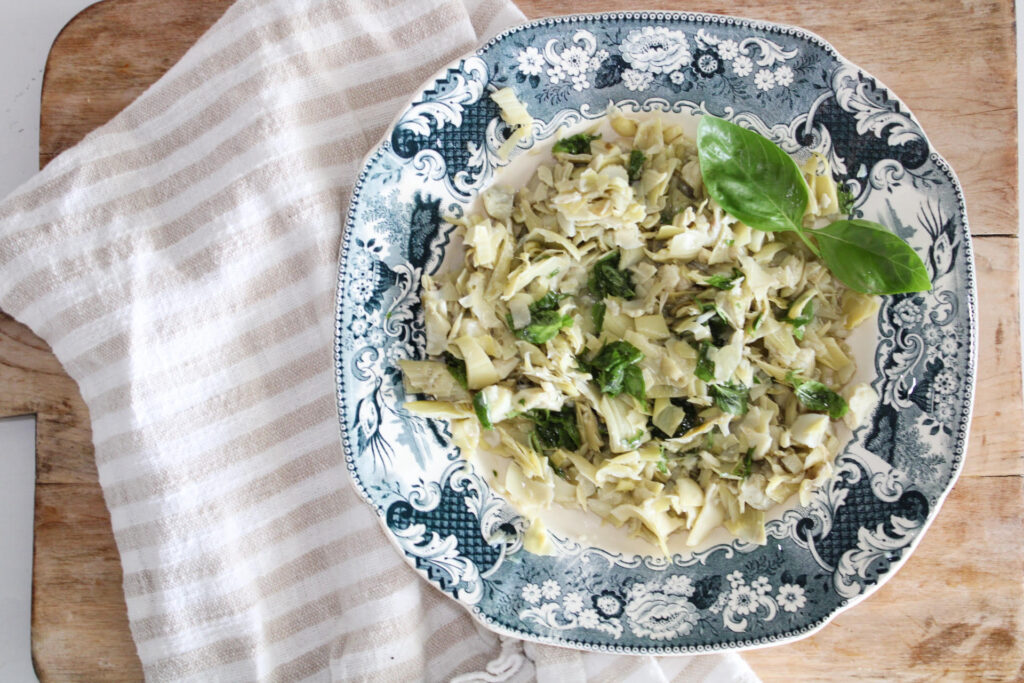 Today my blogging friends and I are sharing some fabulous recipes to go along with our fall garden party! So many amazing recipes from this group, so be sure to click on the links below to check them all out. I am sharing the easiest, but super yummy Roasted Artichoke Hearts With Fresh Herbs. This makes the best side dish with any of your pasta recipes, and is a great way to use some fresh herbs from the garden. Of course if you don't grow your own herbs the ones in this recipe are easy to pick up at your grocery store.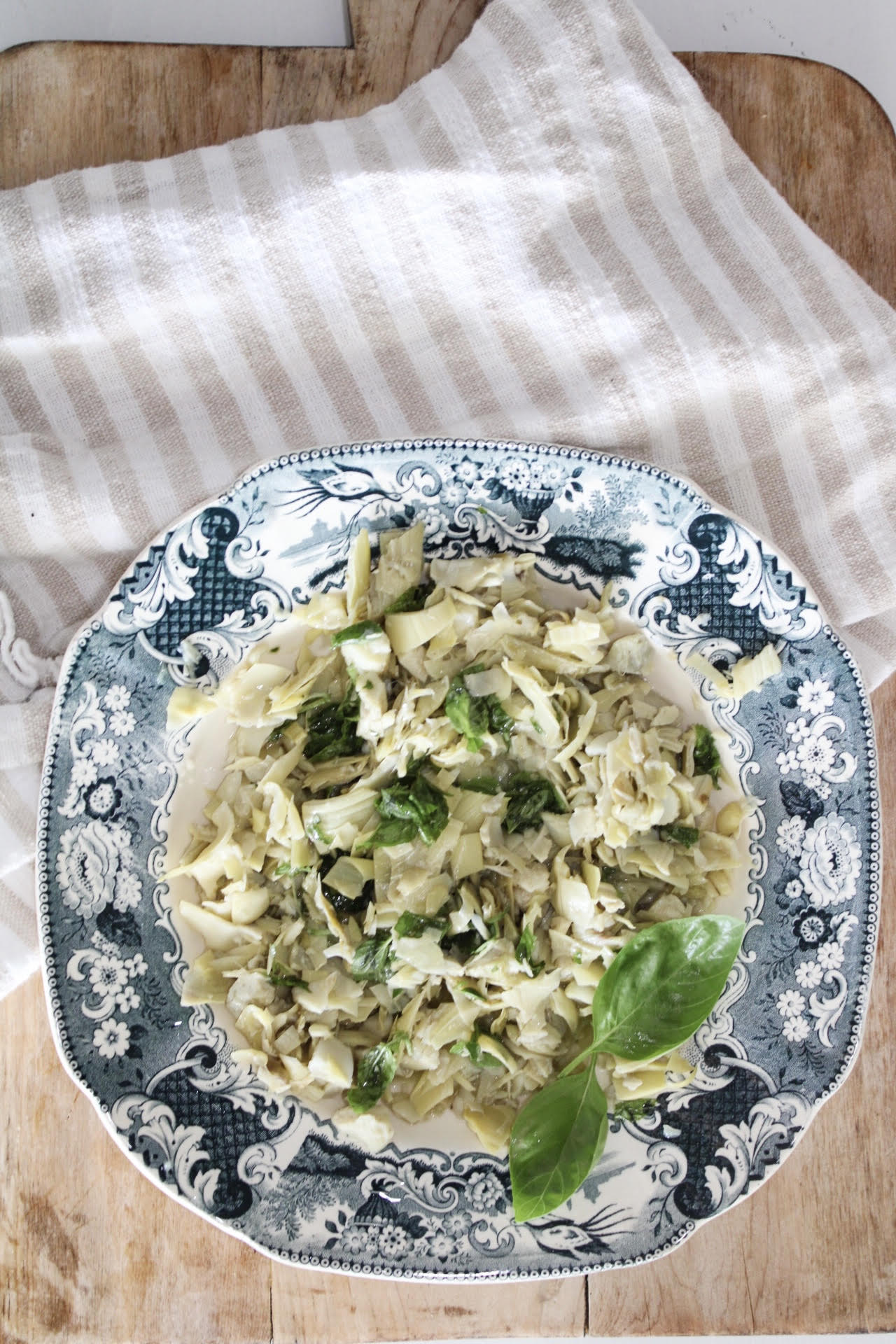 I don't know about you, but I struggle with side dish recipes. Especially something to go with a pasta recipe. Not only is this side dish delicious it's also super easy and super quick to make. Next time you need something to go with one of your pasta dishes, be sure to remember this recipe. Trust me you will love it, and your family will too.
And if you are looking for a few more ways to use up your fresh herbs be sure to check out this post https://mylittlewhitebarn.com/5-easy-ways-to-use-fresh-herbs/
Print
Roasted Artichoke Hearts With Fresh Herbs
Ingredients
1

16 oz

can artichoke hearts

2

garlic cloves minced

2

tbsp

chopped fresh basil

2

tbsp

chopped fresh oregano

1

tsp

red pepper flakes (or to desired heat)

2

tbsp

olive oil

salt to taste
Instructions
Preheat oven to 425 degrees. Drain artichoke hearts then place in a single layer on top of several paper towels. Pat artichokes to remove excess water.

In a mixing bowl, stir together olive oil, garlic, salt and pepper. Add artichoke hearts and toss to coat evenly. Transfer to a baking sheet.

Roast 15–18 minutes. Remove from oven, and toss with basil, oregano, and red pepper flakes.
Click on the links below to browse all of the other recipes from this months fall garden party: