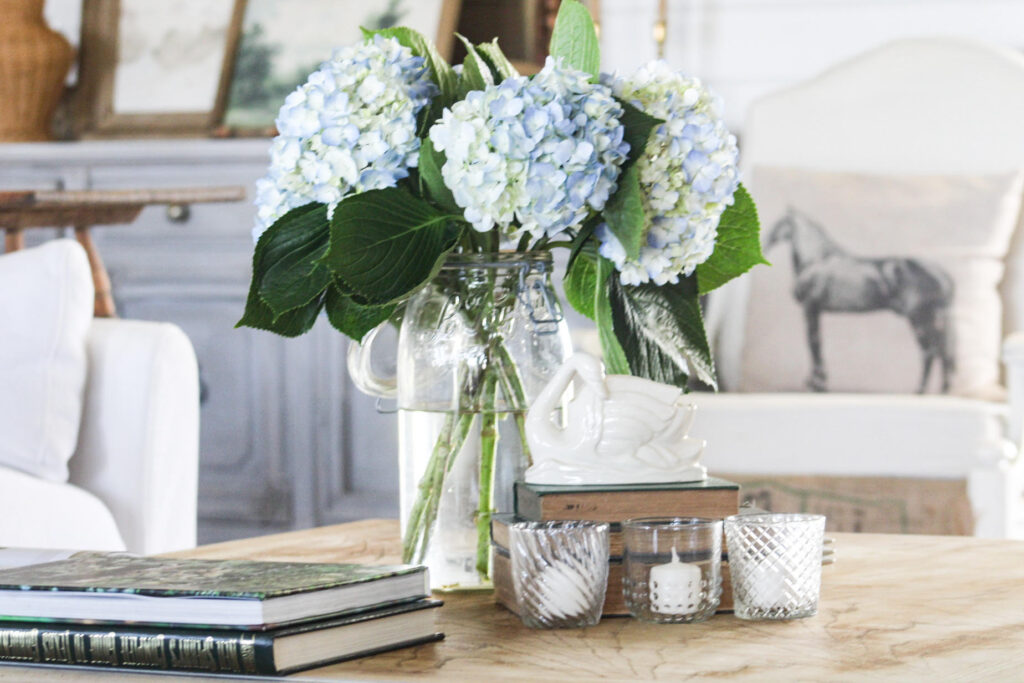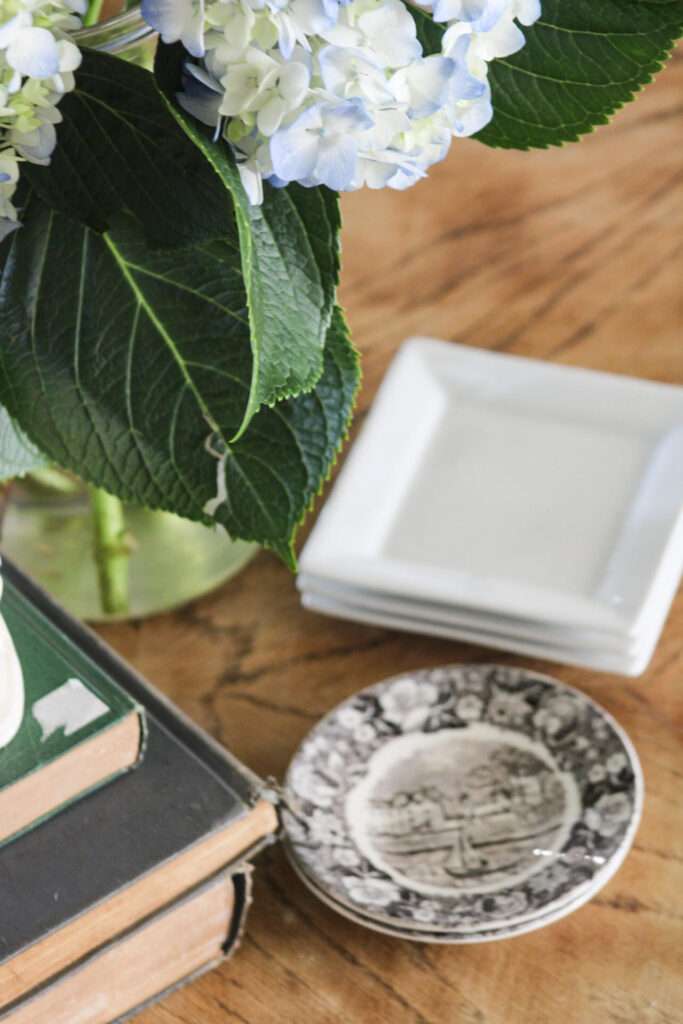 The first thing I did was bring out these adorable mini plates with sailboats. I found them on a fun thrifting trip and I couldn't wait to add them to my summer decorating. They are the perfect size for a coaster, and the sailboats just scream summer to me. I always look for mini plates to use in place of traditional coasters.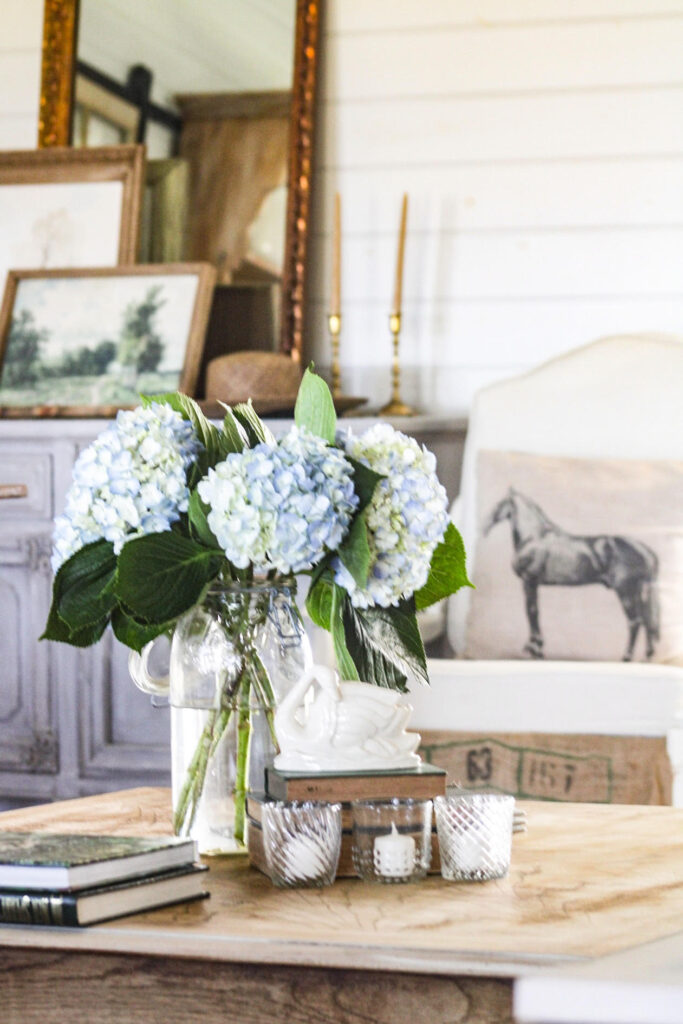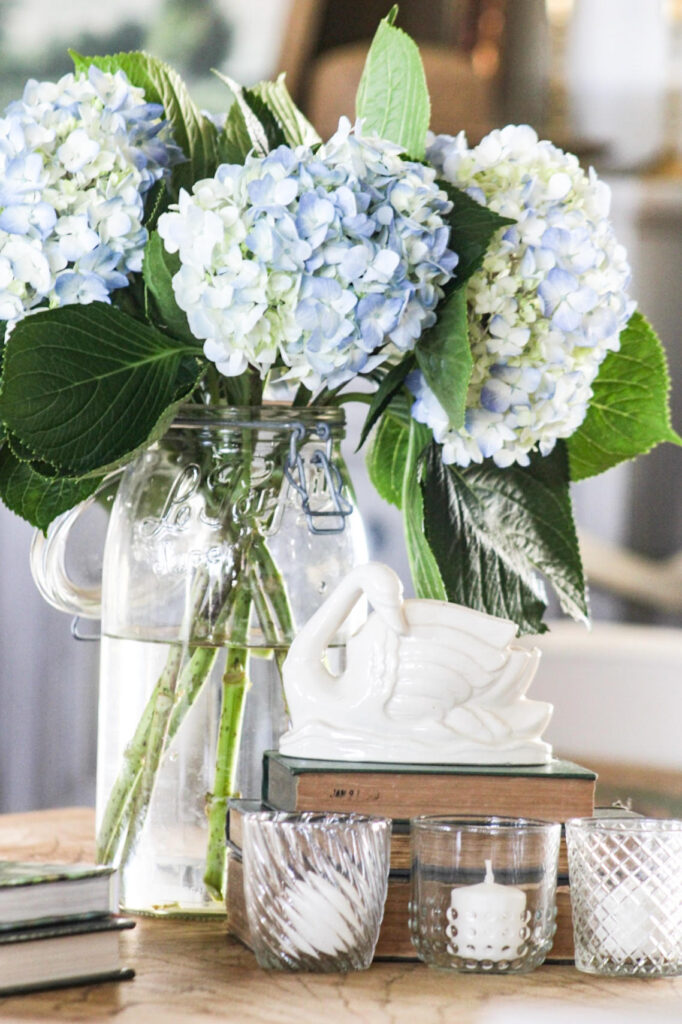 I also found this sweet little swan at a local antique shop, but it wasn't quite tall enough. I stacked it on some vintage books and it was perfect. These glass candle holders add the perfect touch, and can you believe I found them in the target dollar spot. This is all I really did to make my coffee table summer ready!
Adding just a few inexpensive items made such a difference, and only took a few minutes of my time. I hope my Summer Coffee Table Styling gave you some inspiration today!
If your looking for more summer home decorating ideas, check out my summer decorating post here: https://mylittlewhitebarn.com/summer-decorating-ideas/