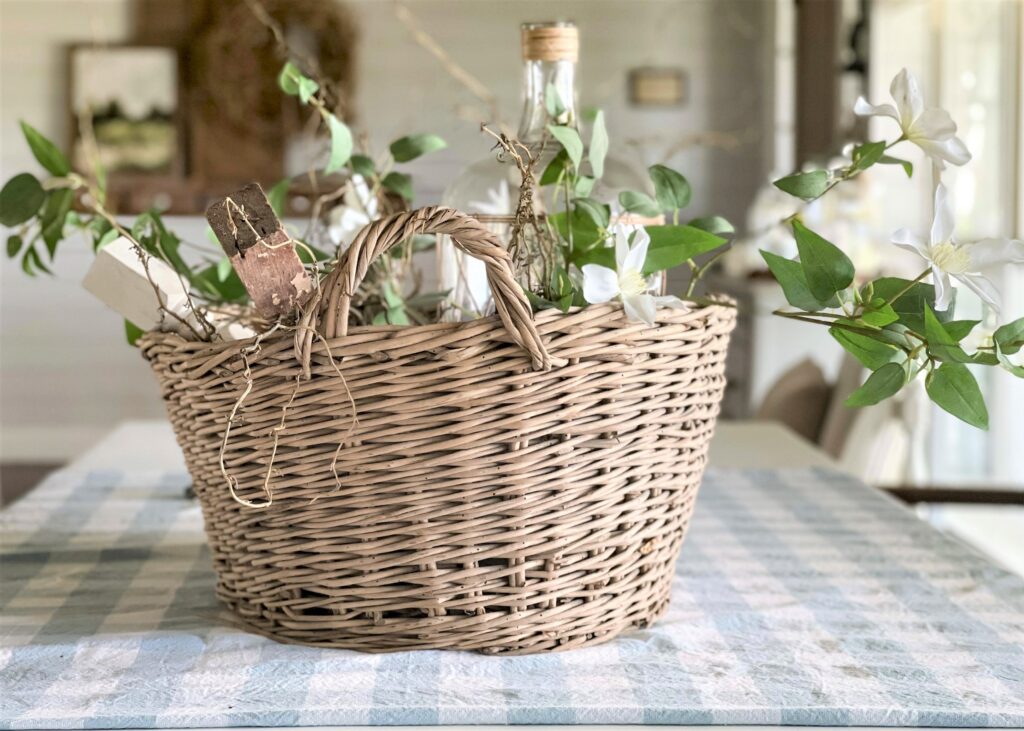 SUMMER DECORING IDEAS
It may not officially be summer until June 21st, but it sure does feel like summer here in Texas. When that summer heat kicks in, I'm ready for all the summer things. Including summer decorating. Here are some ways that I will start to add summer decor to my home.
I started by adding a few extra baskets. The woven textures just feel like summer in my opinion. I especially love adding one as a statement piece in the middle of my table. It's one of the first things you see when you walk through my door, and I like to make sure I change it seasonally.
This year I also added a blue and white checked tablecloth to my table, and I love the way the extra pattern and color looks. I found this one here: https://amzn.to/3aDZMwz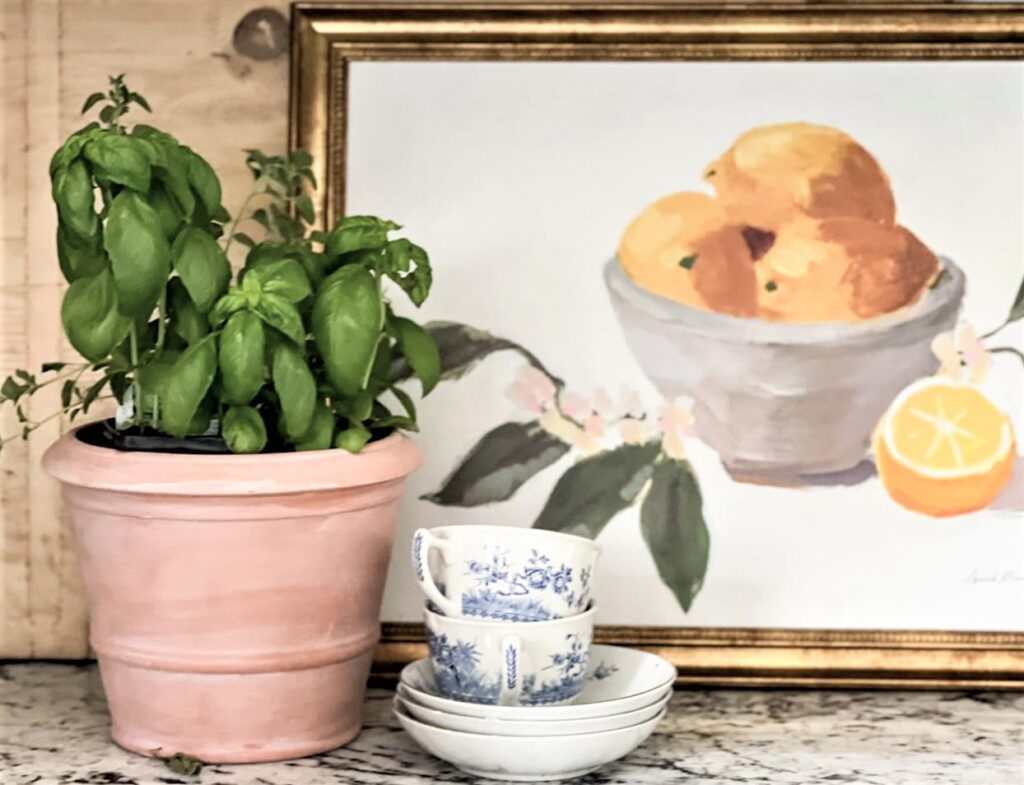 In my kitchen I added this pretty lemon painting, some fresh herbs, and these pretty blue and white teacups. Fresh herbs are a must in the summer, and the blue and white cups tied in the tablecloth on my kitchen table. I don't decorate with blue year round so adding a little in the summer is a refreshing change. Plus I love how it looks with my everyday green decor.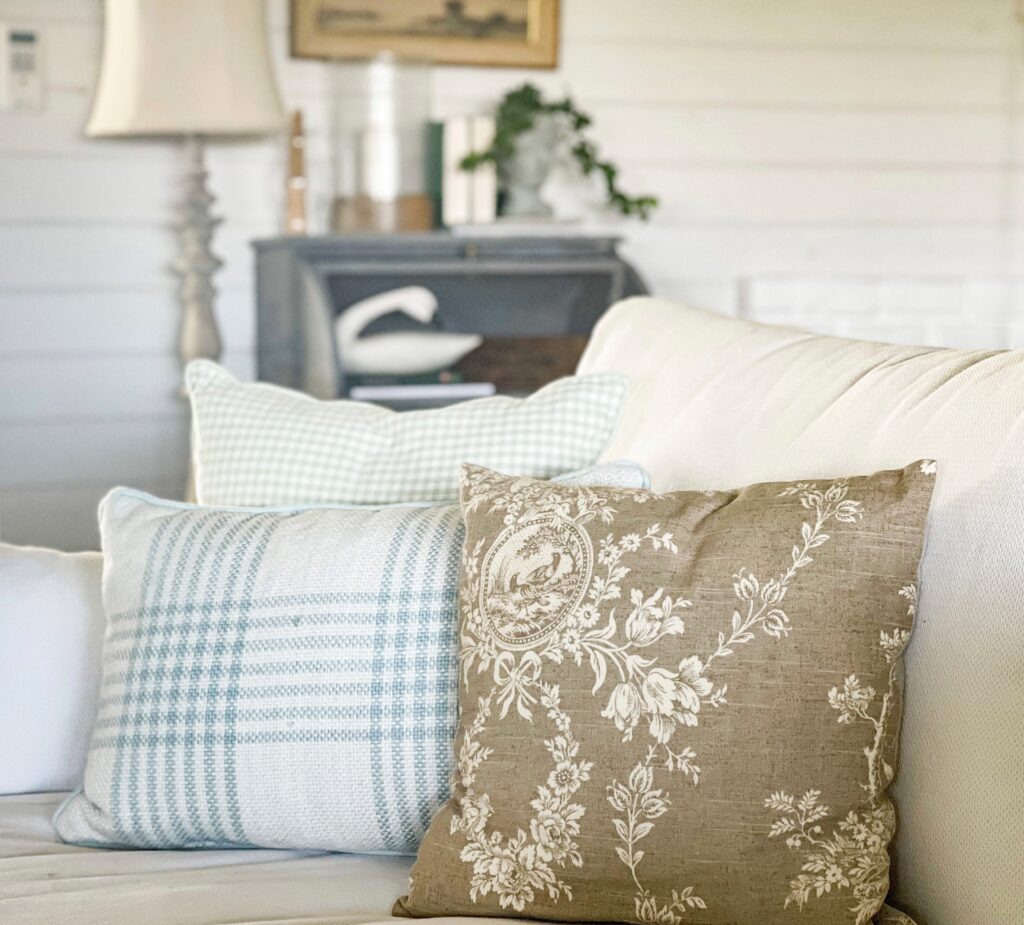 Speaking of blue, I also found these plaid throw pillows. I just love the way they look with my green checked pillows and my tan floral pillows. https://rstyle.me/+iZmkWU8bb1AZJW2MU4Cm8g
Do you remember these green checked pillows from my spring home tour? https://mylittlewhitebarn.com/simple-spring-home-tour/ ? I love investing in items that I can use for more than one season. Unfortunately these green ones are sold out, but these would be a great alternative http://Foindtower Pack of 2 Farmhouse Decorative Gingham Throw Pillow Covers Classic Checkered Plaid Cushion Cover Rustic Modern Retro Decor for Couch Bedroom Chair 20 x 20 Inch Green and White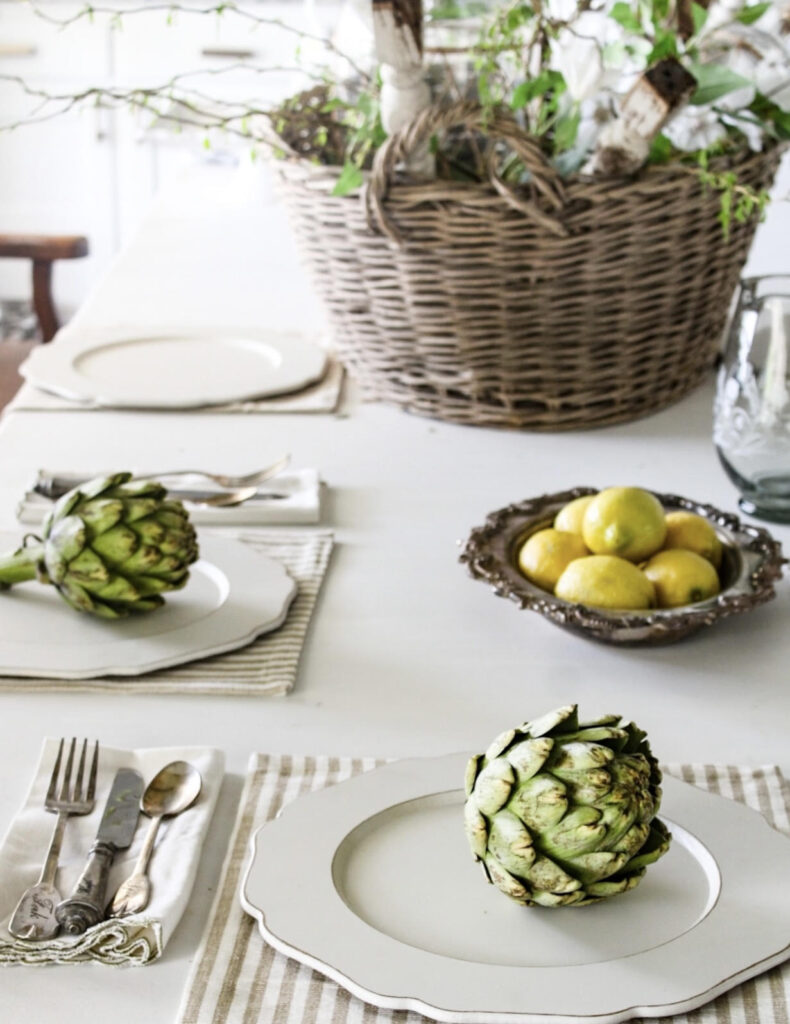 Lastly, the easiest way to add summer decor to your home is to display all your summer produce. Your probably buying it anyway, so why not display it. I love the pop of green in an artichoke, or the yellow in lemons. Strawberries, cherries and blueberries are great for July 4th, and peaches are always a good idea. Of course they don't last long but they are pretty anyway. Plus I don't know about you, but I'll use any excuse to stop by my local farmers market.
I hope this gives you a few ideas for your summer decorating.
xoxo