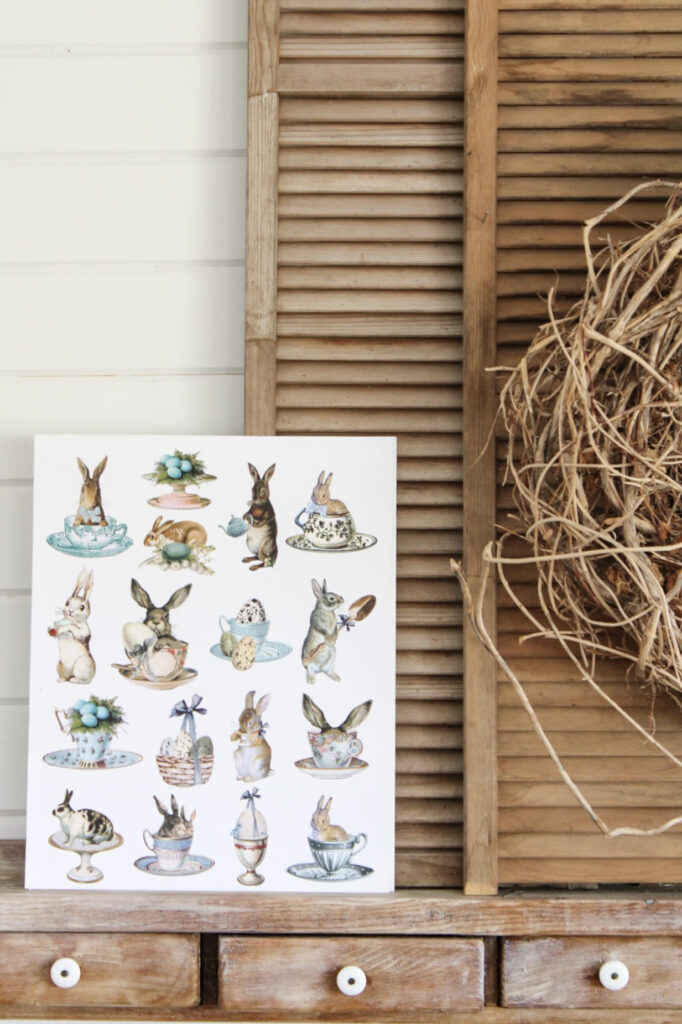 We have had a super busy spring this year with a huge master bathroom remodel and two trips to see our kids in college. I still made time to add a few Easter decorations. keeping it super simple, but still festive.
Starting with my entry shelf I added this adorable print. I found this clipart downloaded it and sent it over to my local office supply store to print the size I needed. I used spray adhesive and mounted it to a piece of foam board.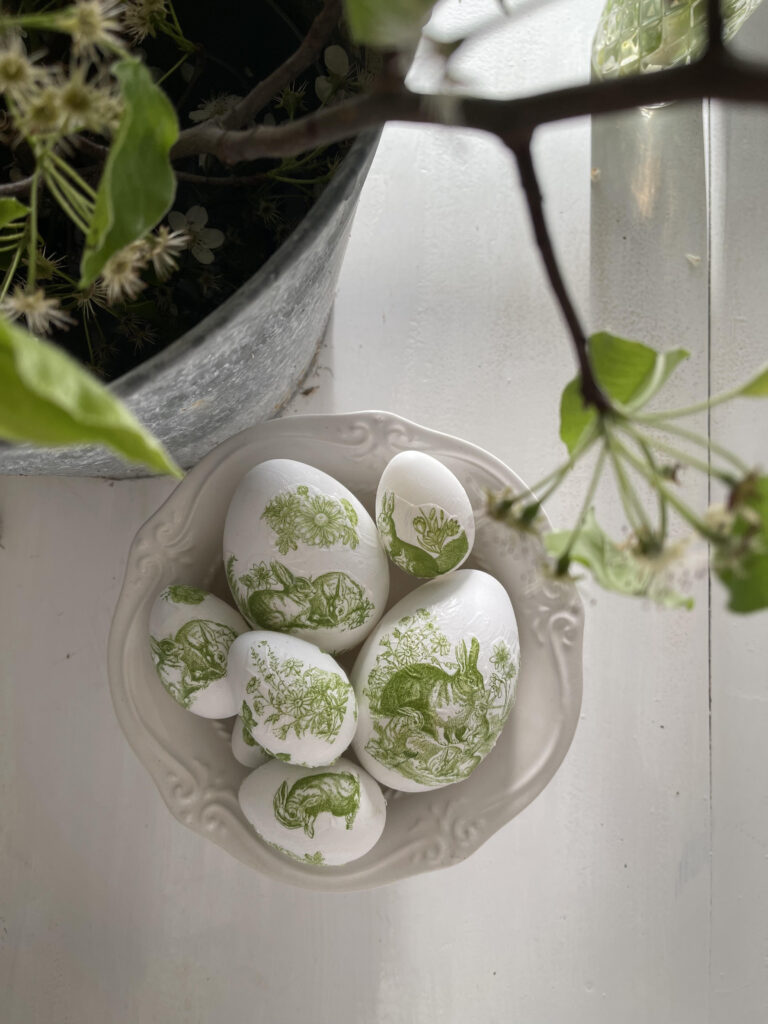 Next, how can you decorate for Easter without eggs. I always decoupage eggs, and this years are my favorite. Such an easy craft, but so fun to make. You can see how to make them here:
https://mylittlewhitebarn.com/simple-decoupage-easter-eggs/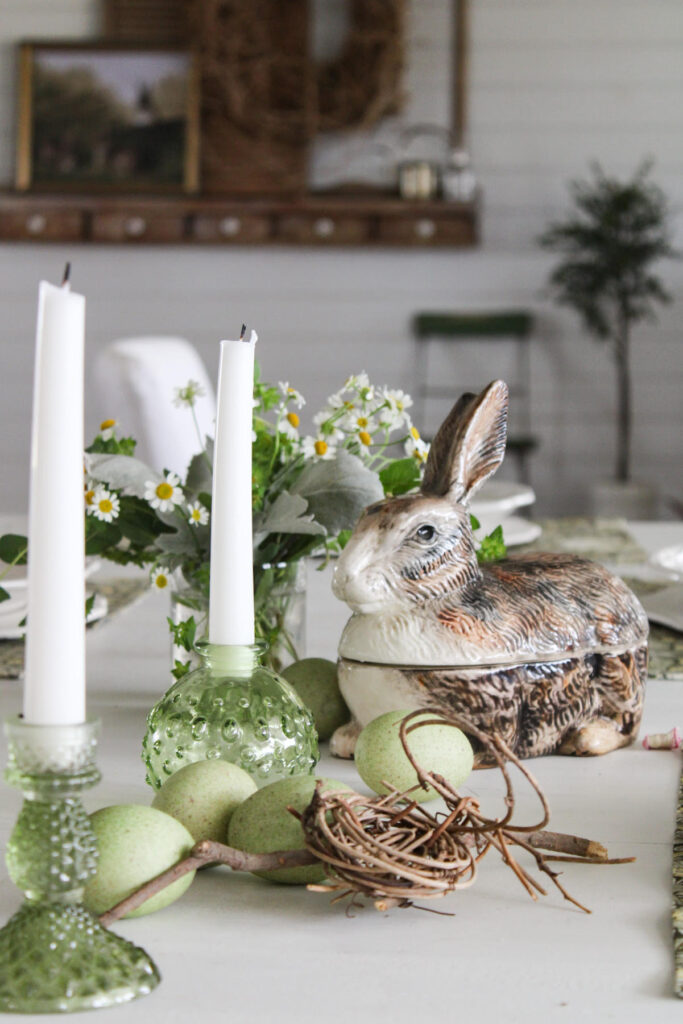 You can't decorate for Easter without adding a few bunnies right? I have "hares" in my house all year, but for Easter I like add a few extra through the house. I especially love my vintage hares, but they can be hard to find. Keep your eyes open all year for them, trust me if you can find one snatch it up. If you don't want to wait you can always search Etsy, they always have so many options. https://rstyle.me/+t6a745Uouky53P0XtgaiIg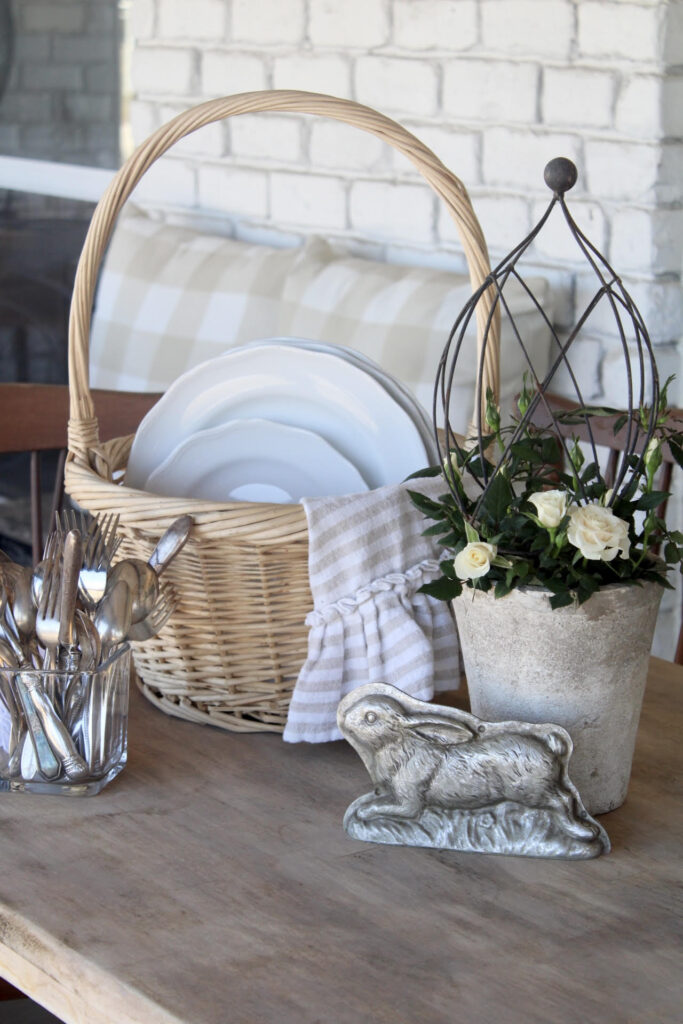 Easter baskets are always a good idea, and you can purchase them just about anywhere this time of year. They add a natural element and texture wherever you put them. I love to scatter them through the house and find unique uses for them. Here are some great ideas https://mylittlewhitebarn.com/4-ways-to-use-an-easter-basket/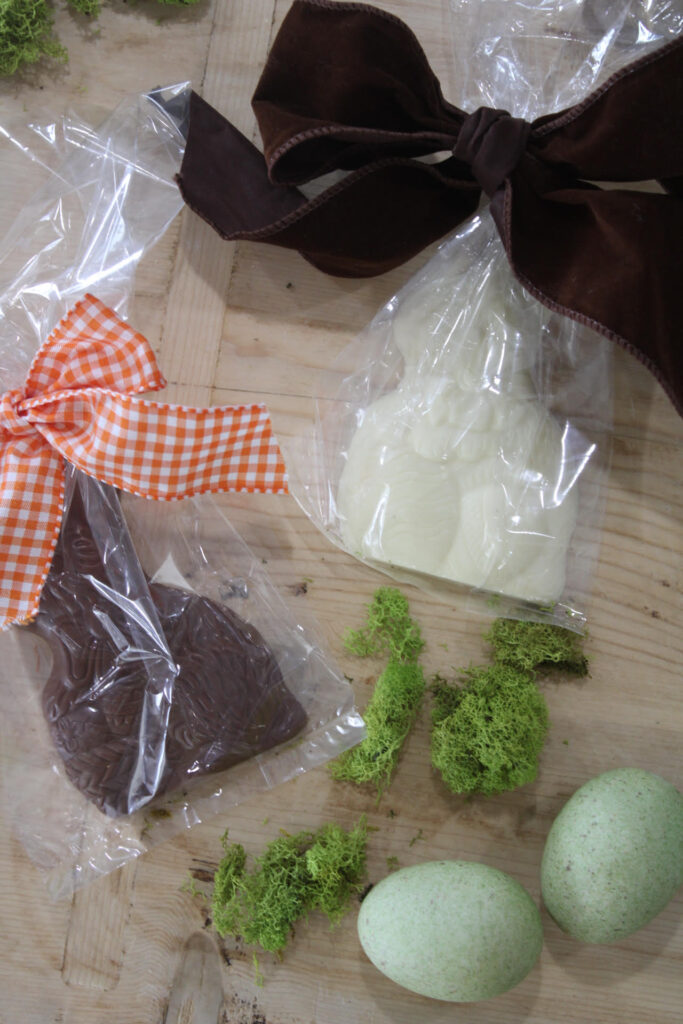 You can't have Easter without a chocolate bunny! Chocolate bunnies are a staple here at Easter. Not just for eating but I love the way they look, and I love having a few on display. Taking them out of the box and wrapping them in a bag with a bow is an inexpensive and pretty way to use them in your decorating.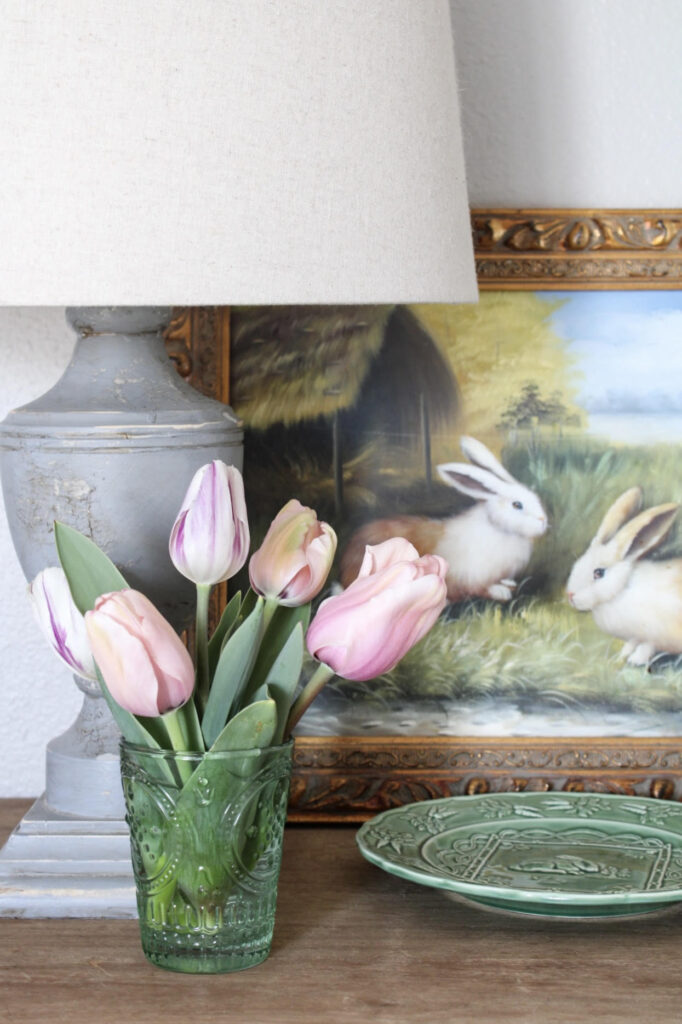 Lastly, don't forget to add a little Easter in all of your rooms. There are so many beautiful pieces of Easter decor, why limit the space you put it in. Put your decor in the rooms you spend your time. It will make you happy when you look at it.
Thanks for stopping by, I hope these ideas have inspired you!
xoxo