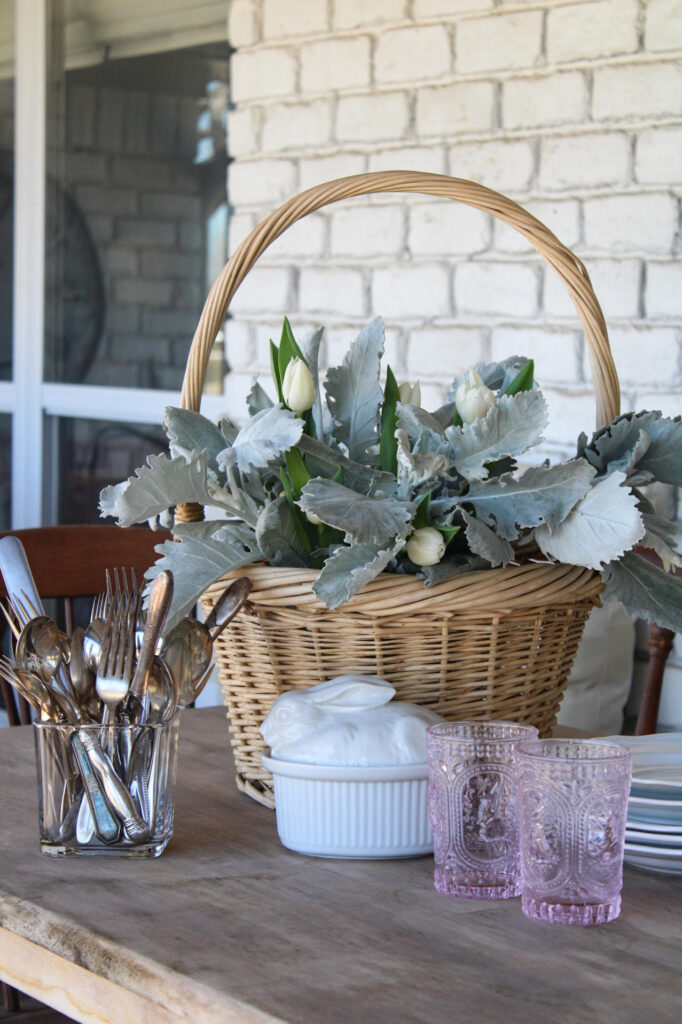 Hey there! Today I'm excited to be sharing 4 fun ways to use an Easter basket as part of a Blog Hop Spring Tour with a few of my talented blogger friends.
I don't know about you, but I love baskets. Don't get me wrong I like them all, but I especially love the Easter Baskets that pop up every year in March. I'm a sucker and always end up buying too many. Because of this, I have been forced to find some fun ways to use them other than the traditional way.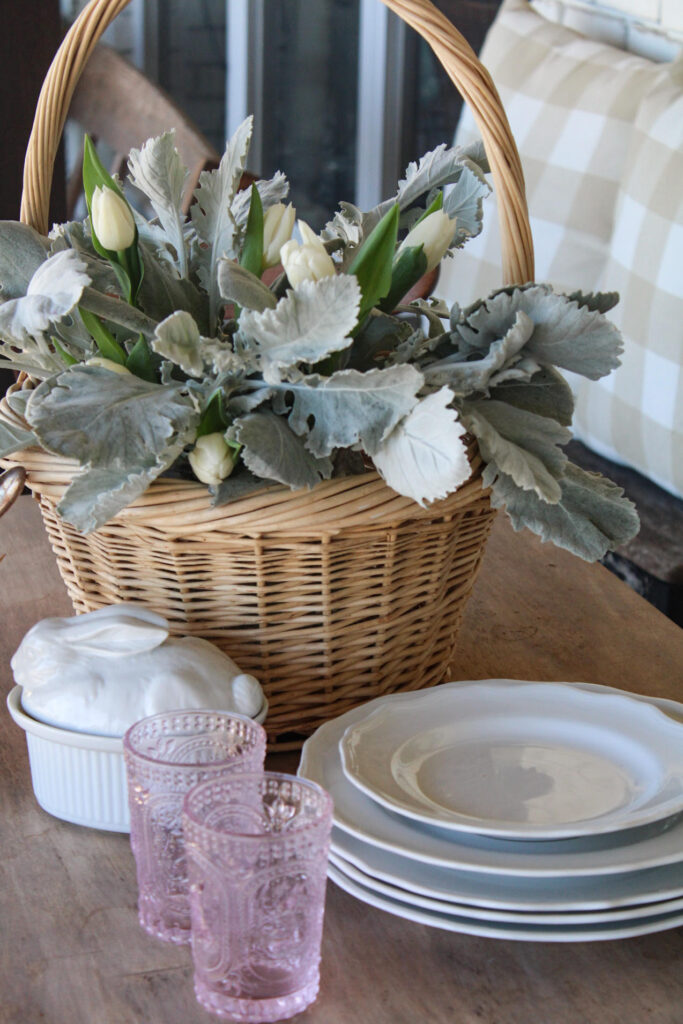 One of my favorite ways is to use a basket is to use it as a centerpiece. Just find a clear vase that is about the same size as the basket, and fill it with some pretty fresh flowers. It will be one of the easiest centerpieces, and is so quick to put together.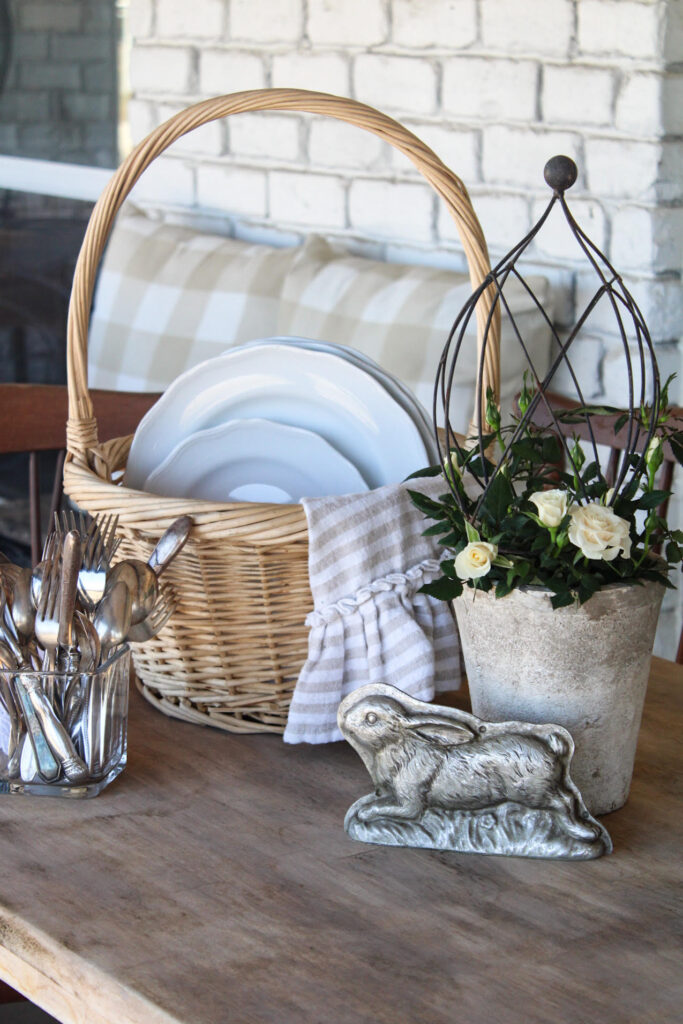 Fill your baskets with plates and napkins, and it will look beautiful on your buffet table. Such a pretty way to display your pretty plates, and adds a little extra texture to your table. My white scalloped plates fit perfect in most of my baskets, and look beautiful for any occasion https://rstyle.me/+XF5uJkn1gp6A3oCmXUIBOQ.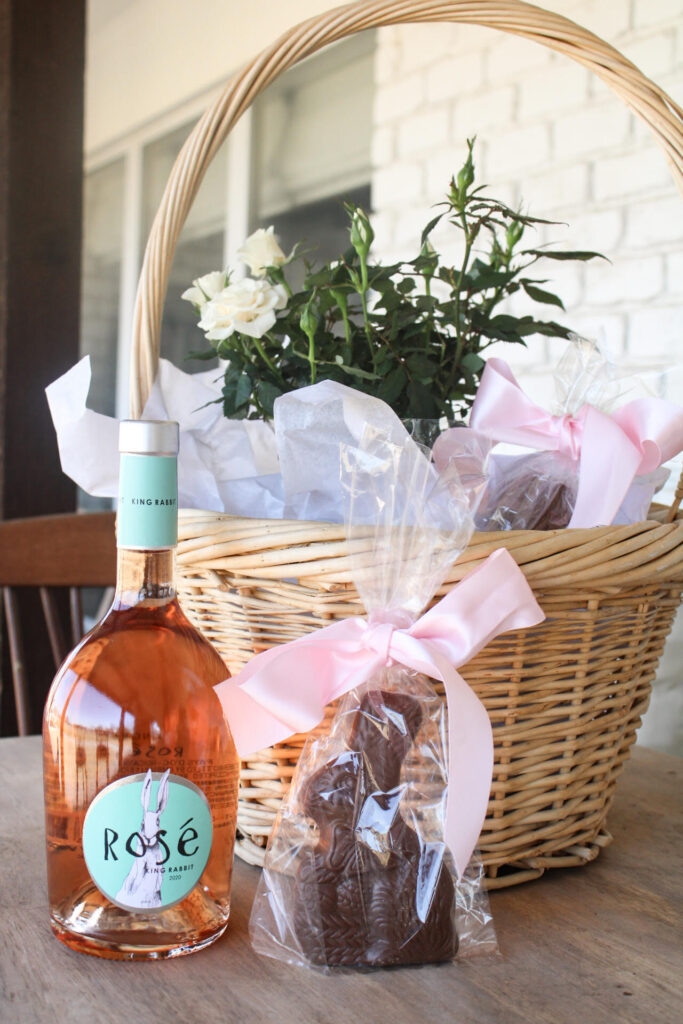 Are you a guest for Easter or any other dinner this spring? What sweeter way to say thank you to your host than with a gift basket? I don't know about you, but I would love some wine and chocolate in a pretty basket.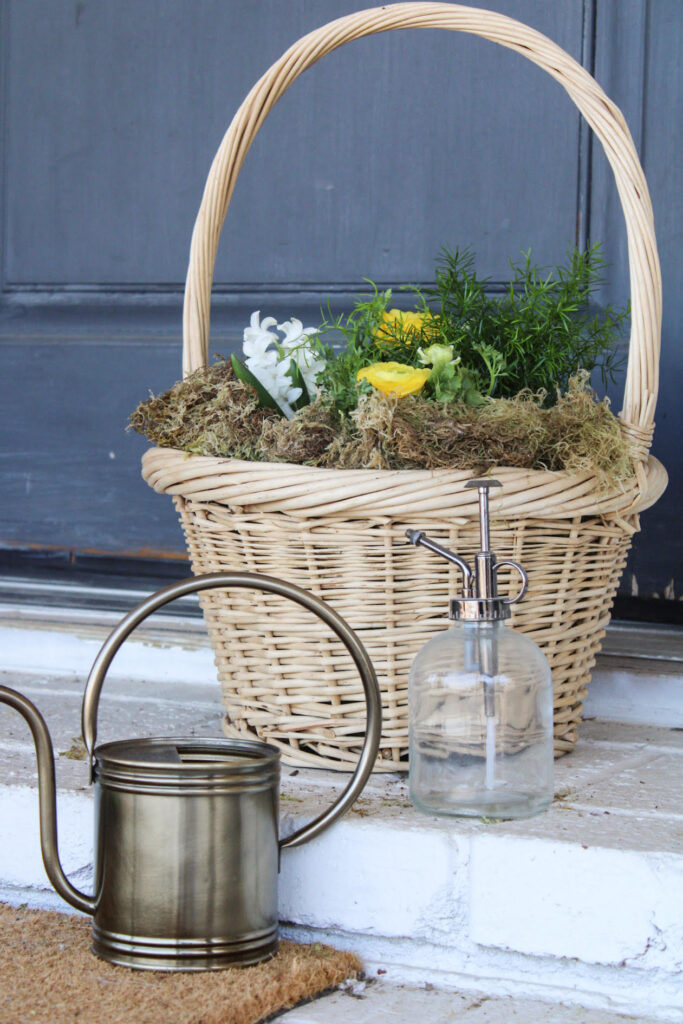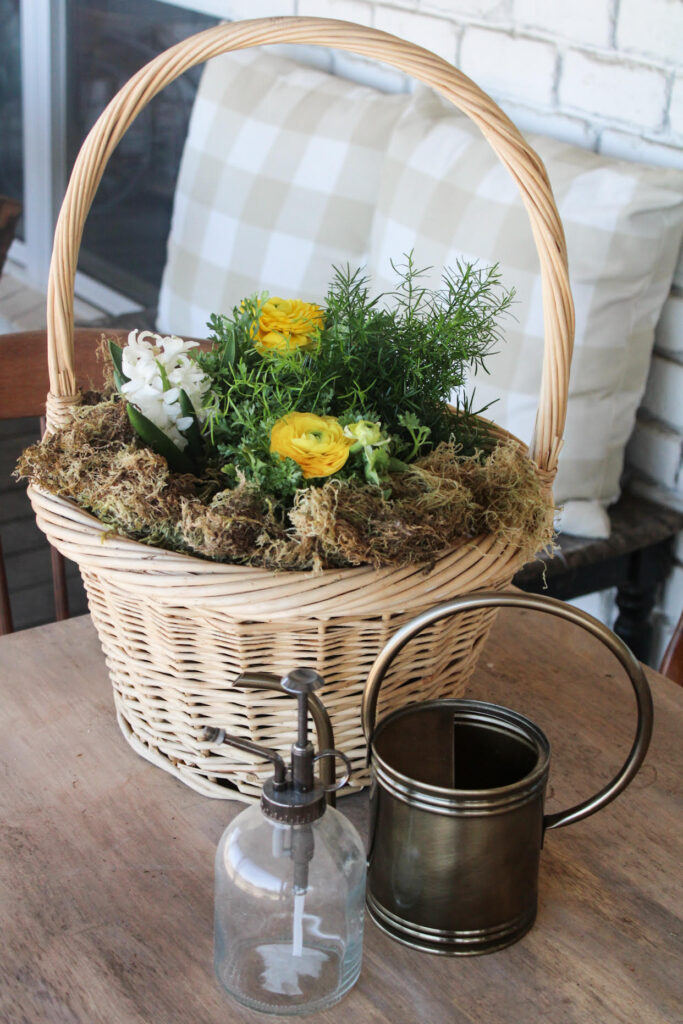 Using a basket for a planter is an easy way to add charm to your porch. You can even use it inside for a little while but just not for too long if your plants require sunlight. Find an inexpensive plastic planter that will fit inside your basket. Fill it with potting soil, some pretty seasonal plants or flowers, and once you put the pot in your basket top it with moss. Super easy and so pretty! I especially love doing this while I'm waiting for the spring garden to bloom.
I hope inspired you to use your Easter basket in a unique way this year! Be sure to check out my simple spring home tour here, and let me know what you think! https://mylittlewhitebarn.com/simple-spring-home-tour/
Don't forget to check all of my other blogger friends below for tons of Spring inspiration!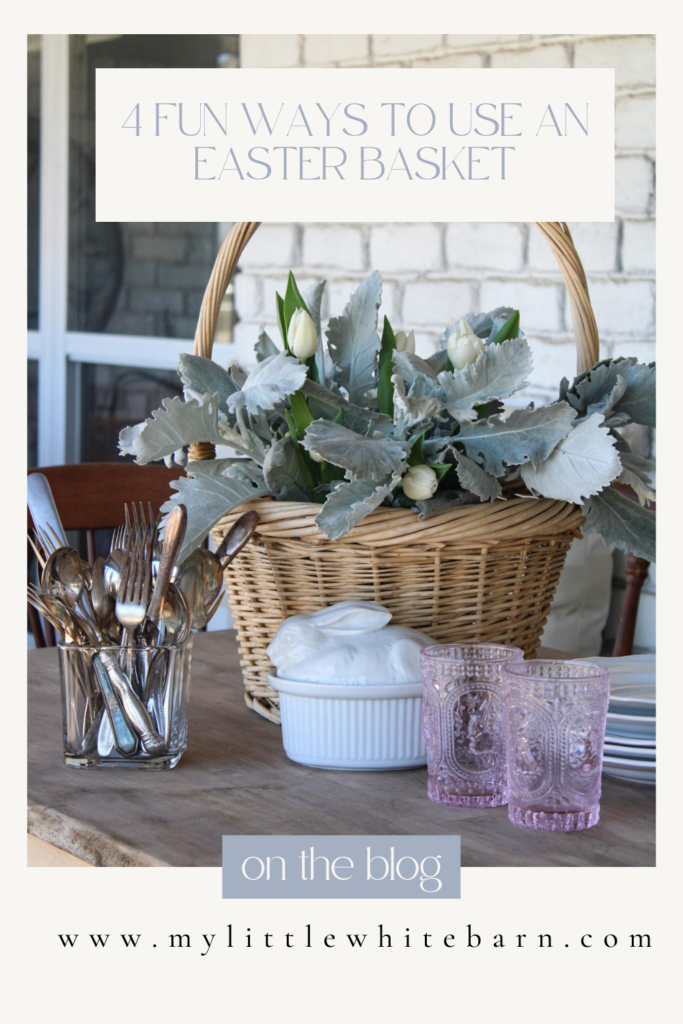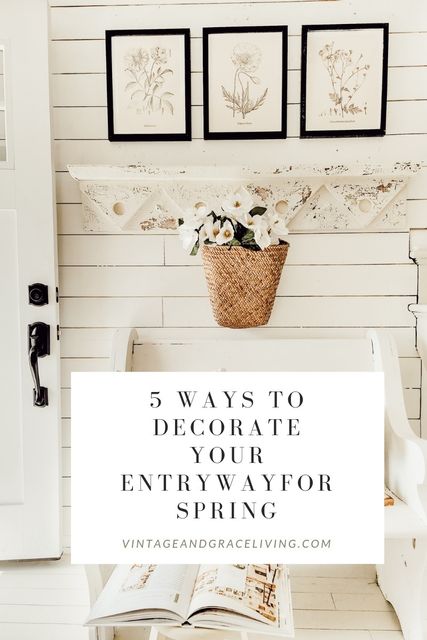 Cynthia https://vintageandgraceliving.com/5-easy-ways-to-decorate-your-entryway-for-spring/
Heidi https://eleanorrosehome.com/2022/03/19/the-tale-of-an-easter-bunny-pillow/
Ali https://www.countrychichomes.com/post/a-touch-of-spring
Robyn https://robynsfrenchnest.com/diy/how-to-make-a-unique-table-runner-with-grass/
Diana https://dianamariehome.com/diy-spring-decor-cloche/
Stacey https://greenvalleygable.com/10-easter-ideas-for-your-country-cottage/
Brittany https://www.whiteandwoodgrain.com/the-best-smelling-spring-simmer-pot-recipes-to-freshen-up-your-home