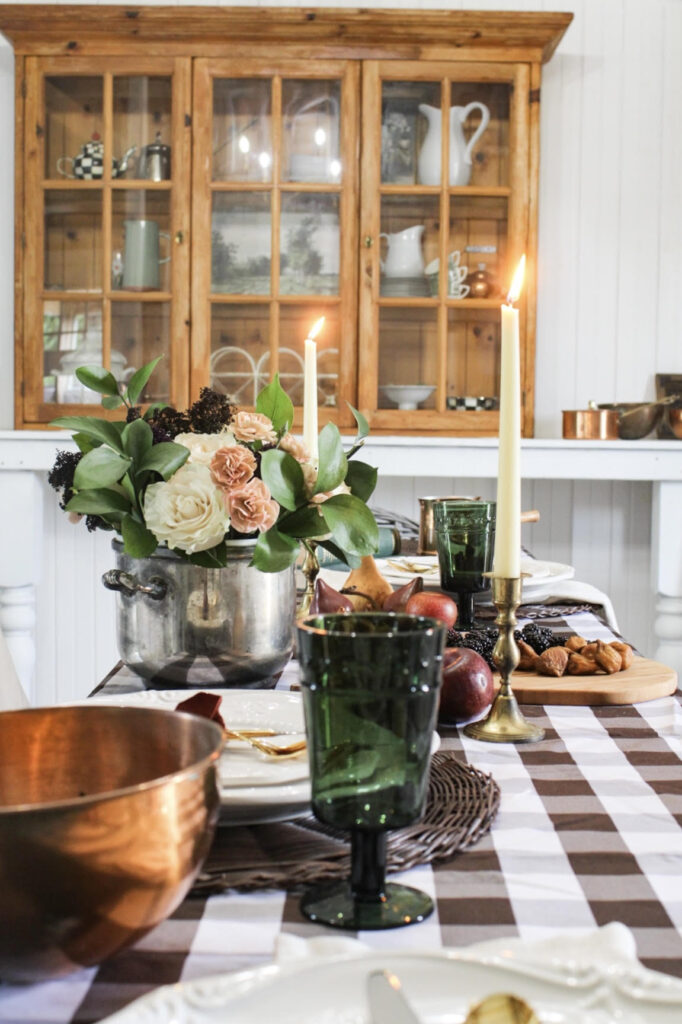 I always start my tablescapes with some fresh flowers as a centerpiece. These blush carnations, white roses along with some greenery added a little color and warmth. On this table I mixed some copper pieces with my vintage silver ice bucket, and gold candlesticks. I love the idea of mixing metals because it is an easy way to use pieces you already have on hand.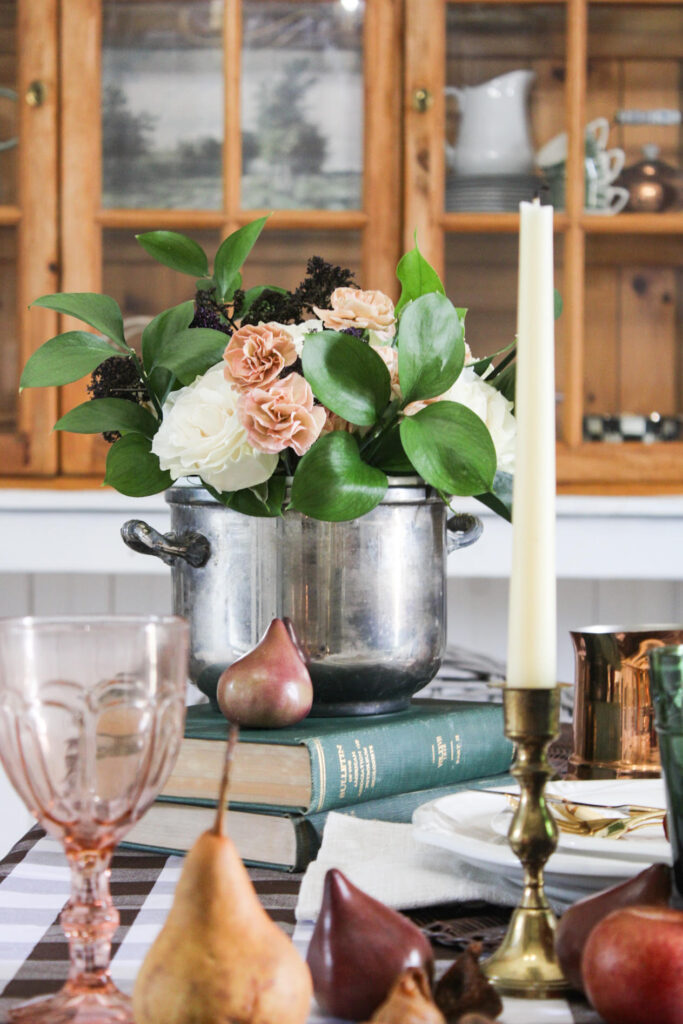 My inspiration for this table actually came from the produce section at my local grocery store. The warm fall colors in the apples, pears, blackberries, and figs were so pretty. I randomly added them to the center of the table, and to these pear cutting boards that my friend Katrina sent me https://pnwfarmhousedesignco.com/. Adding fresh produce will give your table a natural element, and you can eat it all when your done!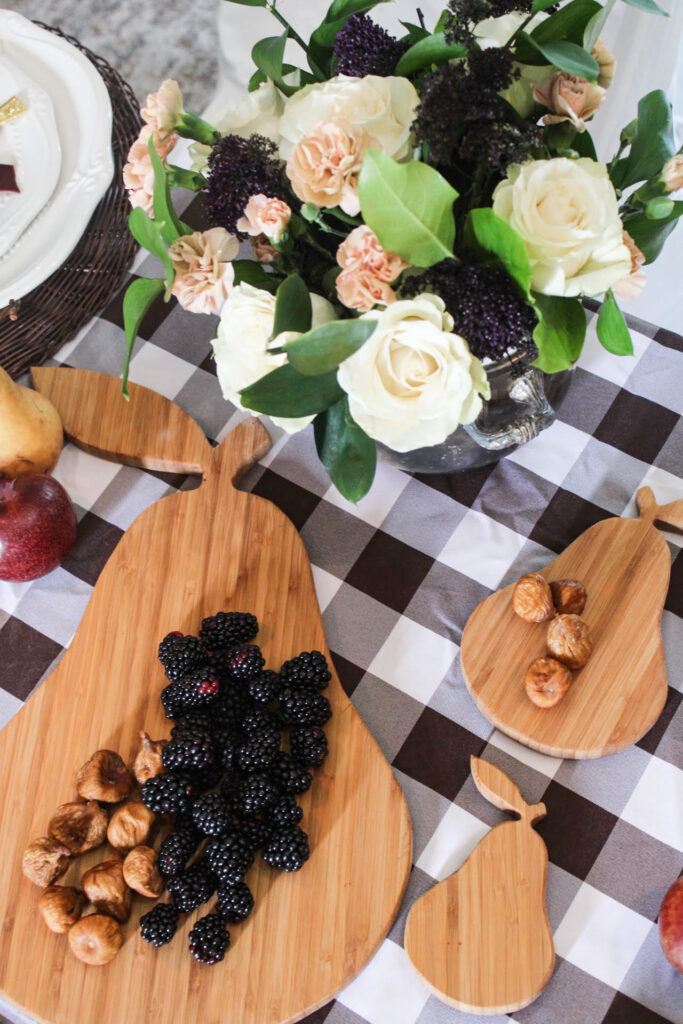 This brown and white tablecloth is always a go to for me in the fall. It is the perfect shade of brown and adds a little pattern to the table.
https://www.amazon.com/dp/B07PP1CV2L/ref=cm_sw_r_as_gl_api_gl_i_FFTP0XH34H7HHYAX06RY?linkCode=ml2&tag=mylittlewhi0e-20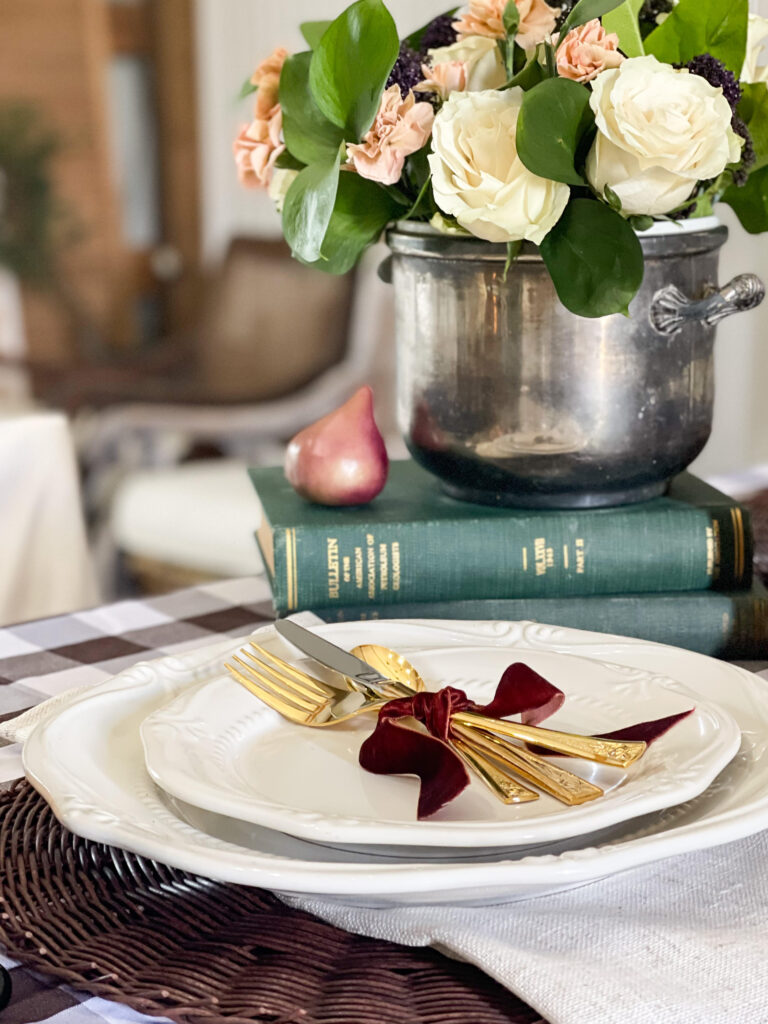 It's always a good idea to use books if you need to add a little height to your centerpiece. I found these vintage green books on one of my antique trips, and they sure do come in handy when I need them.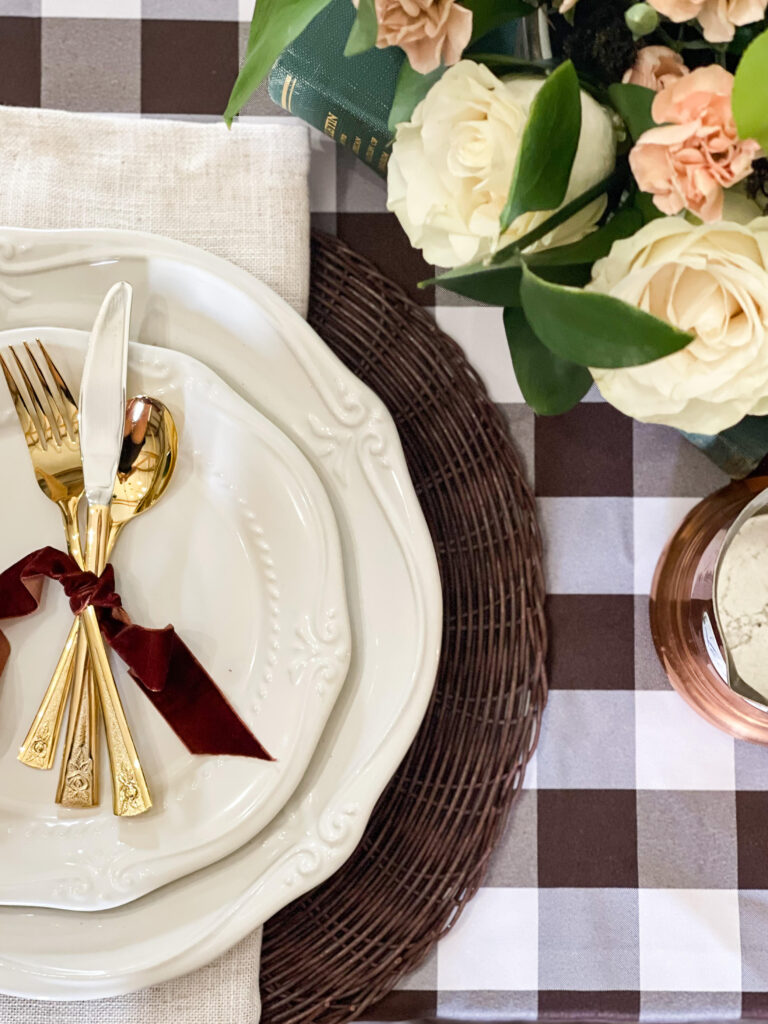 Lastly I tied my silverware together with this beautiful velvet ribbon. https://amzn.to/3Aoer87. I love this ribbon, and I'm always looking for unique ways to use it during the fall. If your looking for more fall ideas be sure to check out these ideas https://mylittlewhitebarn.com/fall-table-decorating/
And don't forget to check out all of my other friends fall garden tablescapes