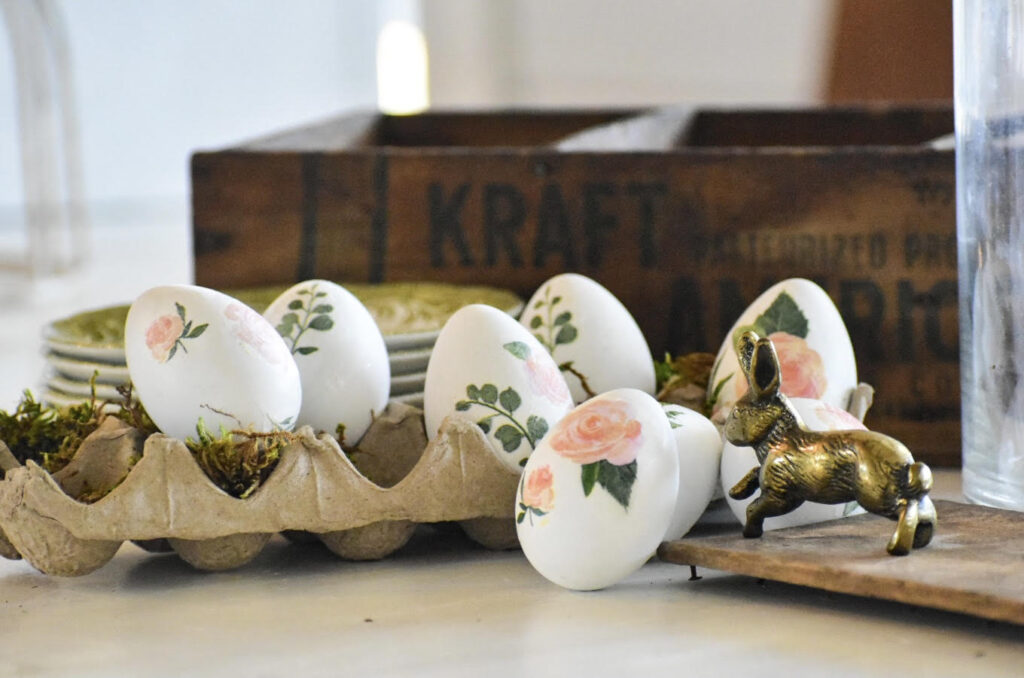 Are you looking for a fun and easy way to decorate your Easter eggs this year? If you answered yes, then your in the right place! These SIMPLE DECOUPAGE EASTER EGGS are not only beautiful but also so easy to make.
You will need: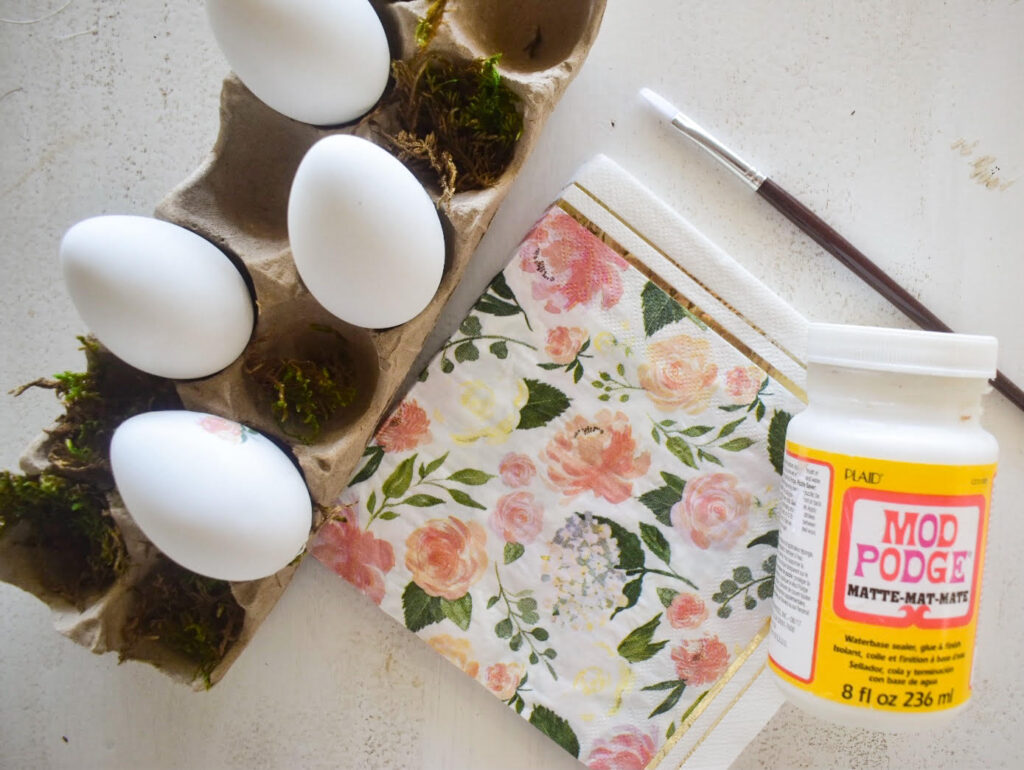 Craft eggs ( I found mine at Michaels this year)
https://www.michaels.com/white-plastic-crafting-easter-eggs-by-creatology-12ct/10655750.html
Paper Napkins ( I ordered these)
https://www.amazon.com/gp/product/B0843DTQMW/ref=ppx_yo_dt_b_asin_image_o01_s00?ie=UTF8&psc=1
Mod Podge (matte finish)
Paint brush
**It is best to find a small floral pattern to get the smoothest transition on the egg.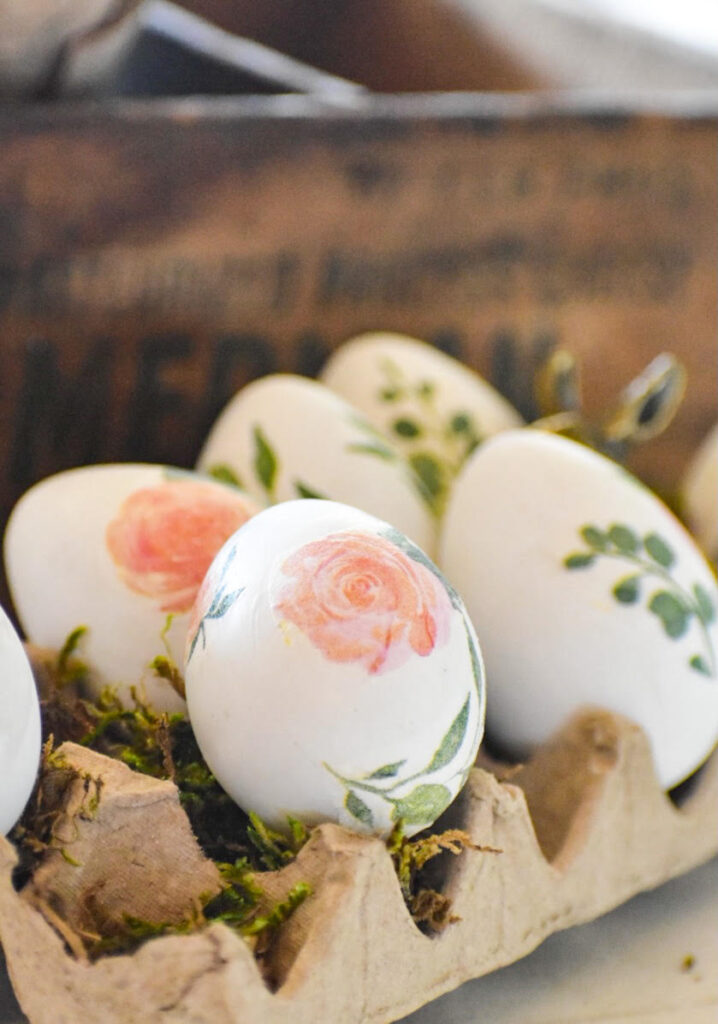 Start by cutting the pattern out of your napkins. The smaller the image the easier it is to work with.
If you are using a 2 ply napkin make sure you seperate it. The image should be small an thin.
Add a small dot of mod podge to the egg and place your napkin piece on the dot.
Lightly brush over the image with mod podge. Slowly paint over the image until the wrinkles are smooth
**don't panic if it doesn't look exactly how you want, it will look better once the modpodge dries.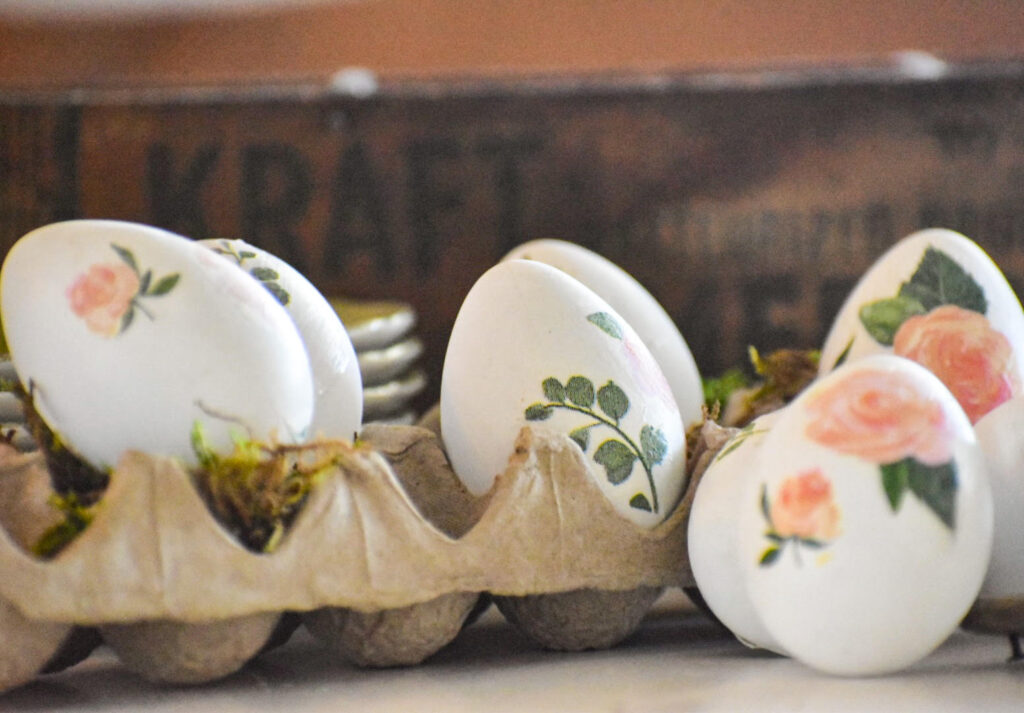 Can you beleive how easy these SIMPLE DECOUPAGE EASTER EGGS are to make? I love making these eggs every year for Easter because they are so easy, inexpensive, and can be personalized with my decor. I can choose the color scheme and style. They make a fun craft to do with a friend and are the perfect addition to my Easter tablescape.
xoxo
Be sure to check out all my other spring projects and ideas. https://mylittlewhitebarn.com/diy-spring-moss-wreath/