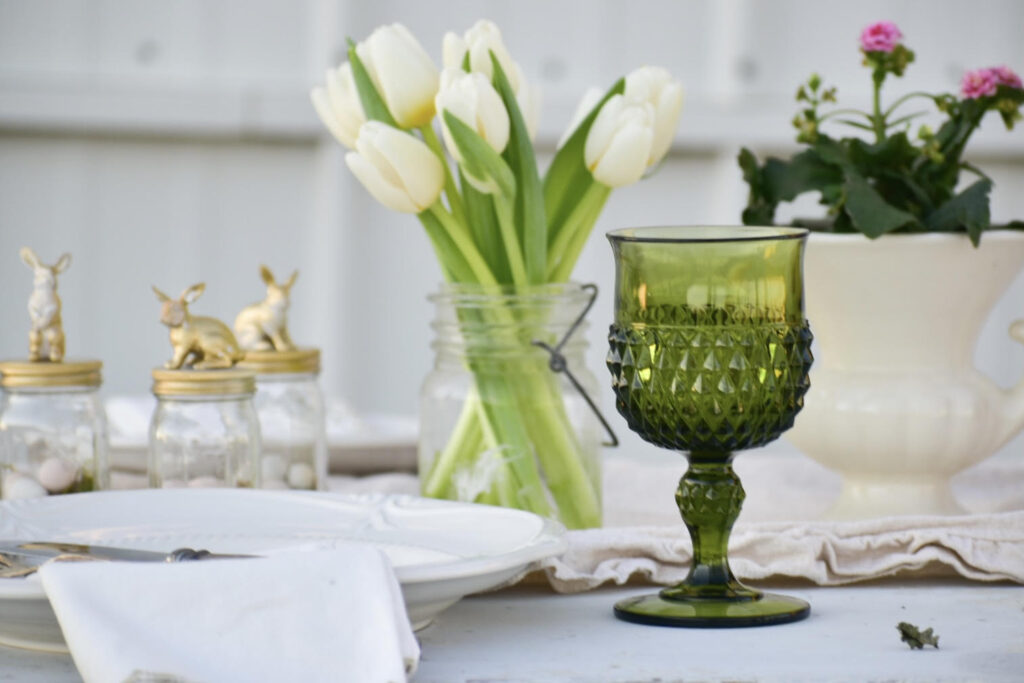 Today I'm excited to share a SIMPLE SPRING TABLE with you.
Last week I managed to squeeze in a little crafting and spring decorating, and I'm really excited to share some simple spring and Easter table decor ideas with you today. I feel like once the weather starts warming up, and signs of spring start to arrive its a time of gathering. Getting together with friends and family Once were done hibenating from a cold winter.
I started this table with lots of neutrals. I used white plates and a simple linen table runner.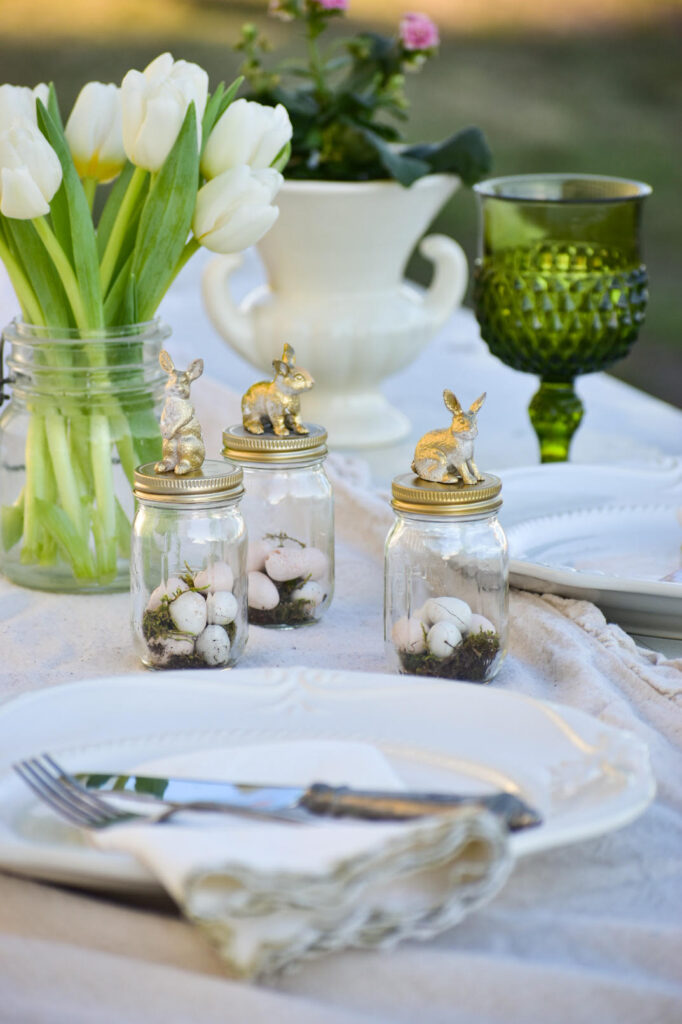 The garden isn't blooming yet, but I managed to find some beautiful white tulips and a small potted garden rose from my local grocery store. The garden rose added a pop of color, but I felt like it needed just a little more, so I brought out my green vintage goblets. I was lucky to find these from a local flea market, but you can always check your local thrift stores, antique malls or Etsy has lots of options.
https://www.etsy.com/listing/951014180/vintage-indiana-glass-diamond-point?ga_order=most_relevant&ga_search_type=all&ga_view_type=gallery&ga_search_query=green+goblets&ref=sr_gallery-1-7&organic_search_click=1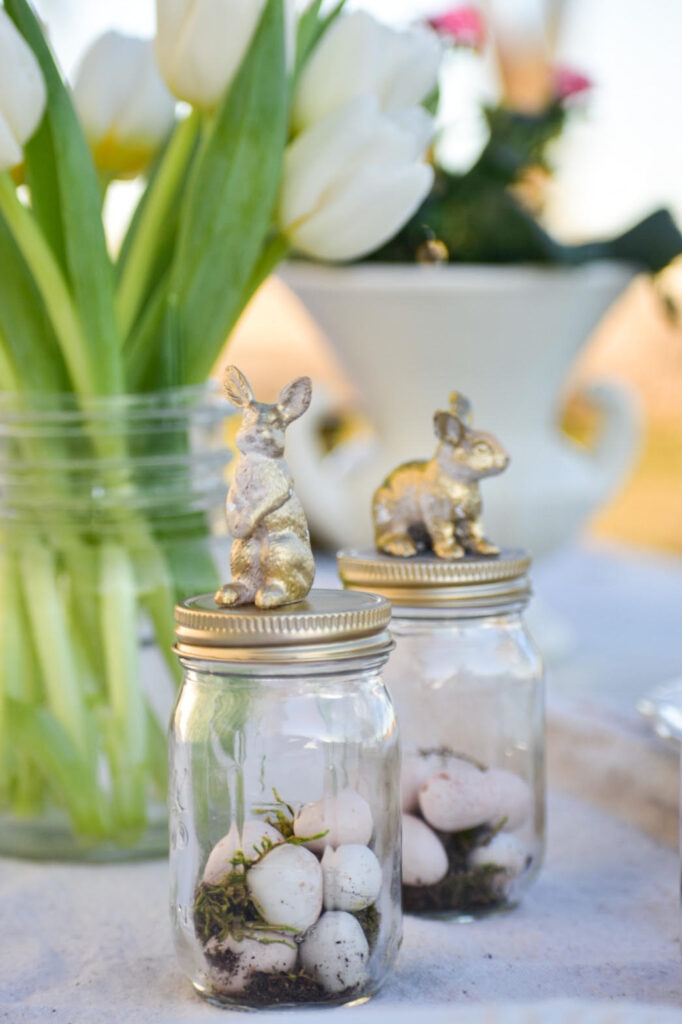 Lastly I wanted to add something fun and inexpesive to send home with my guests. I found some small mason jars and filled them with some candy eggs and moss. Then spray painted the lids and these toy rabbits…..https://www.amazon.com/gp/product/B0871ZJBDG/ref=ppx_yo_dt_b_asin_title_o01_s00?ie=UTF8&psc=1. Once the paint dried I simply hot glued them to the lid.
And that's my simple spring table! I hope I gave you some pretty (or fun) ideas to add to your home. 
xoxo
Don't forget to check out some of my other spring crafts. https://mylittlewhitebarn.com/simple-decoupage-easter-eggs/