Spring is in the air, and that means it's time to pull out all the spring recipes. If your looking for a yummy treat this time of year, this recipe for ALMOND SHORTBREAD COOKIE BARS is something you will want to save. These are easy to make and trust me you wont be able to eat just one! They are soft but chewy at the same time, and the hint of almond adds just the right amount of sweet without too much.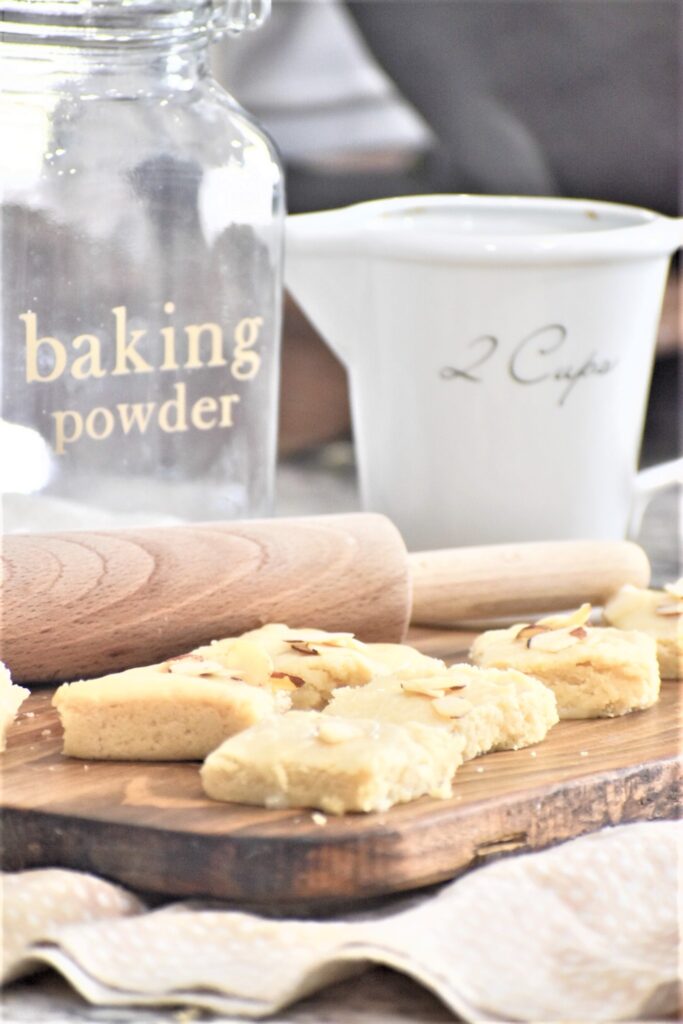 Ingredients
1/2 cup softened
1/4 cup sugar
1 cup all-purpose flour
1/4 cup cornstarch
1/4 teaspoon salt
2 tablespoons almond extract
Garnish: slice almonds or sprinkles
GLAZE
1 3/4 cups powdered sugar
1 teaspoon almond extract
2 to 3 tablespoons half and half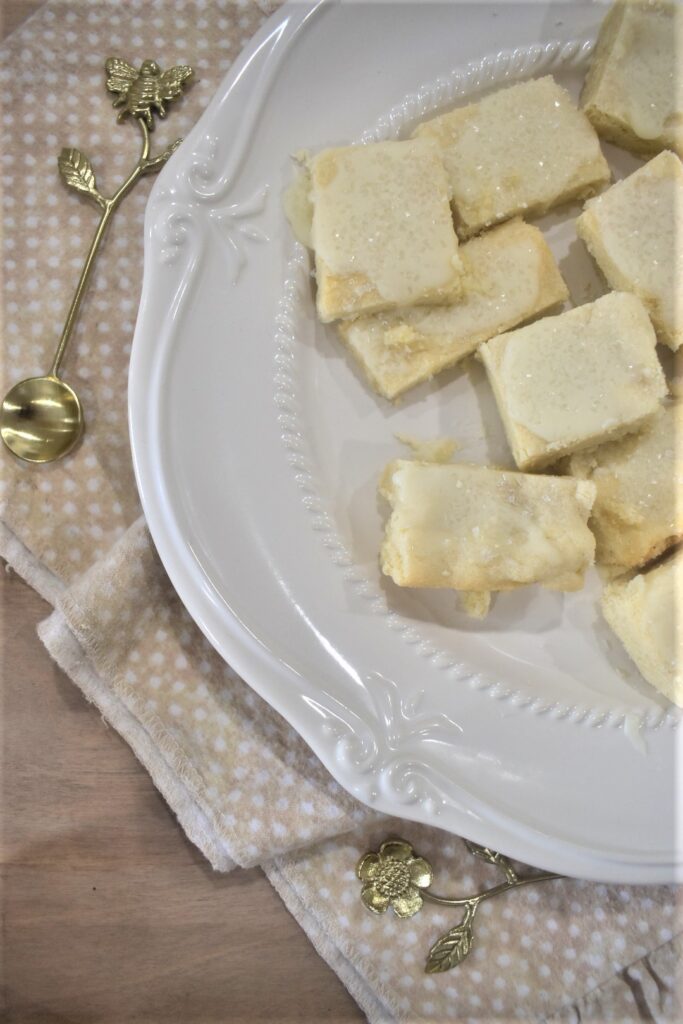 Heat oven to 350°F.
Combine butter and 1/4 cup sugar in large bowl. Beat at medium speed until creamy. Add flour, cornstarch, and salt. Beat at low speed until well mixed.
Press dough onto bottom of ungreased 8- or 9-inch square baking pan. Bake 20 minutes or until light golden. Cool 5 minutes. Cut into bars. Cool completely.
Combine powdered sugar and 1 teaspoon almond extract in bowl; stir in enough half and half for desired glazing consistency. Spread glaze over cooled bars sprinkle with sliced almonds or sprinkles.
This recipe for almond shortbread cookie bars are super easy, and will certainly be a family favorite. It's also a great recipe to take to a friend, or a fun potluck. It's perfect for a morning brunch or an after dinner dessert!
xoxo
https://mylittlewhitebarn.com/3-simple-ways-to-add-spring-to-your-home/