Some people think I'm crazy, but the minute I put away all my Christmas decorations I start dreaming of Spring. Nothing makes me happier than the beautiful touches of spring. Today I am sharing 3 SIMPLE WAYS TO ADD SPRING TO YOUR HOME.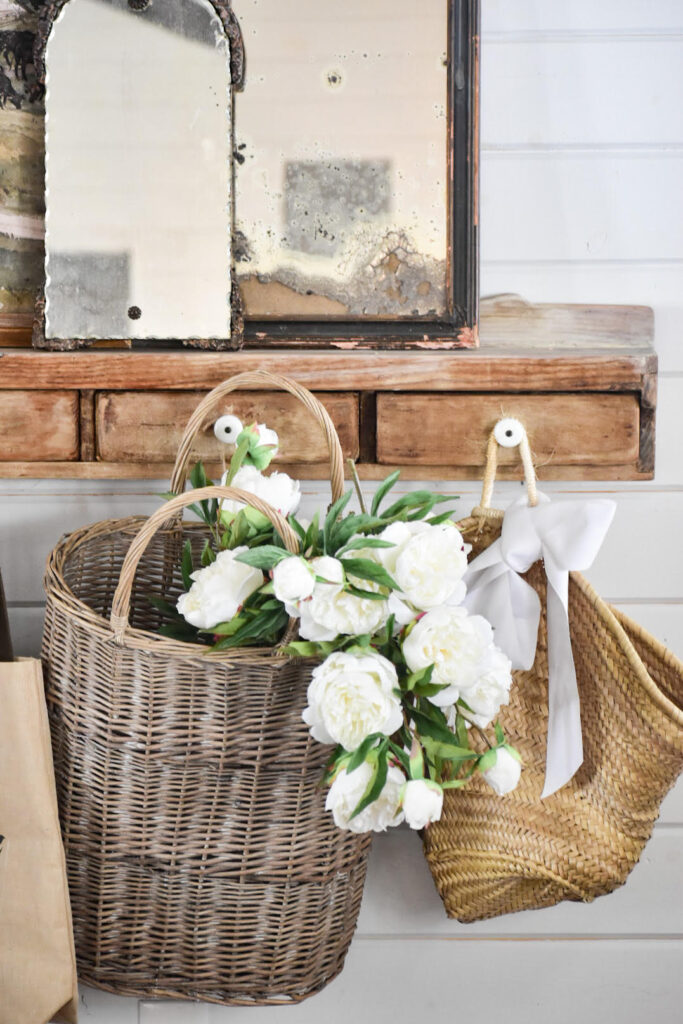 Going into any seasonal decorating I always start with flowers! Especially spring, but depending on the weather sometimes there isn't much to choose from. In Texas we are pretty fortunate that our local grocery stores stock fresh seasonal flowers.
That can sometimes get a little pricy for some people but fortunately they have come a long way in making faux flowers look really realistic. If your on a budget this a great investment. Here are some of my favorites:
https://www.amazon.com/Kaimimeis-Artificial-Flowers-Wedding-Decoration/dp/B087WQSCZJ/ref=sr_1_1_sspa?dchild=1&keywords=faux+tulips&qid=1614047569&sr=8-1-spons&psc=1&spLa=ZW5jcnlwdGVkUXVhbGlmaWVyPUExWDhXQzc2WDdFTkEzJmVuY3J5cHRlZElkPUEwNzkyNjU1MVJRN0tDQjlERDQ4UCZlbmNyeXB0ZWRBZElkPUEwOTIzNDg4MVVJQjRMT1cwRERYWiZ3aWRnZXROYW1lPXNwX2F0ZiZhY3Rpb249Y2xpY2tSZWRpcmVjdCZkb05vdExvZ0NsaWNrPXRydWU=
https://www.potterybarn.com/products/faux-potted-lavender/?
pkey=s%7Cfaux%20plants%20and%20flowers%7C55https://www.afloral.com/collections/silk-flowers-branches/products/pink-faux-cherry-blossom-flower-branch-40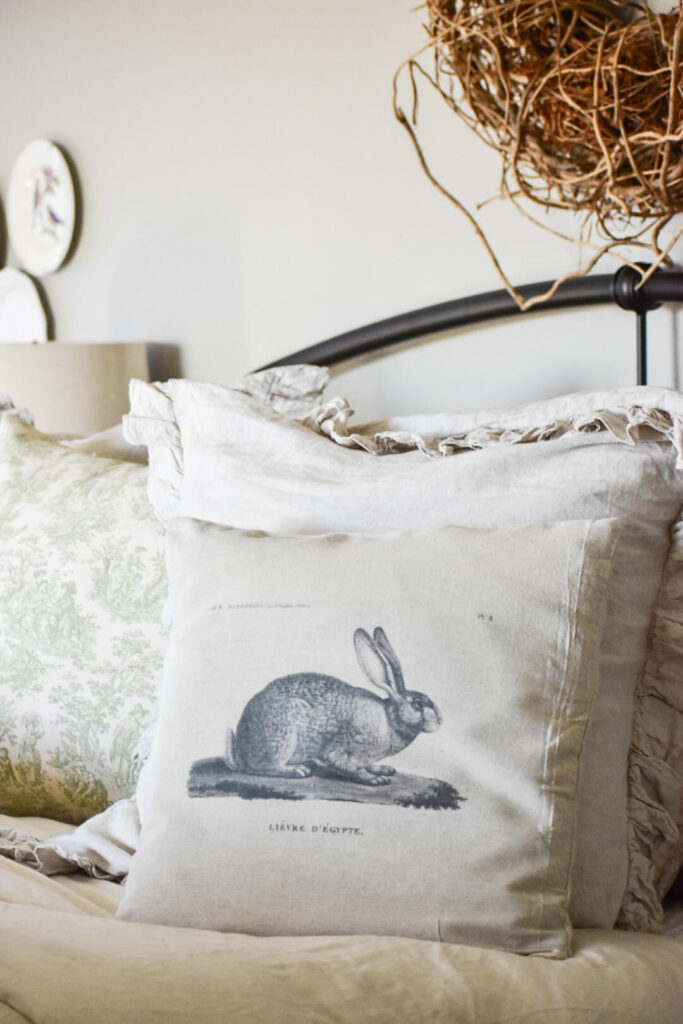 Have you heard that funny quote "throw pillows are just stuffed animals for adults"? Well that certainly is the truth for me. I love buying new covers for each season. Whether it's a cute bunny pillow, or a pretty soft color it's a great way to add a little spring.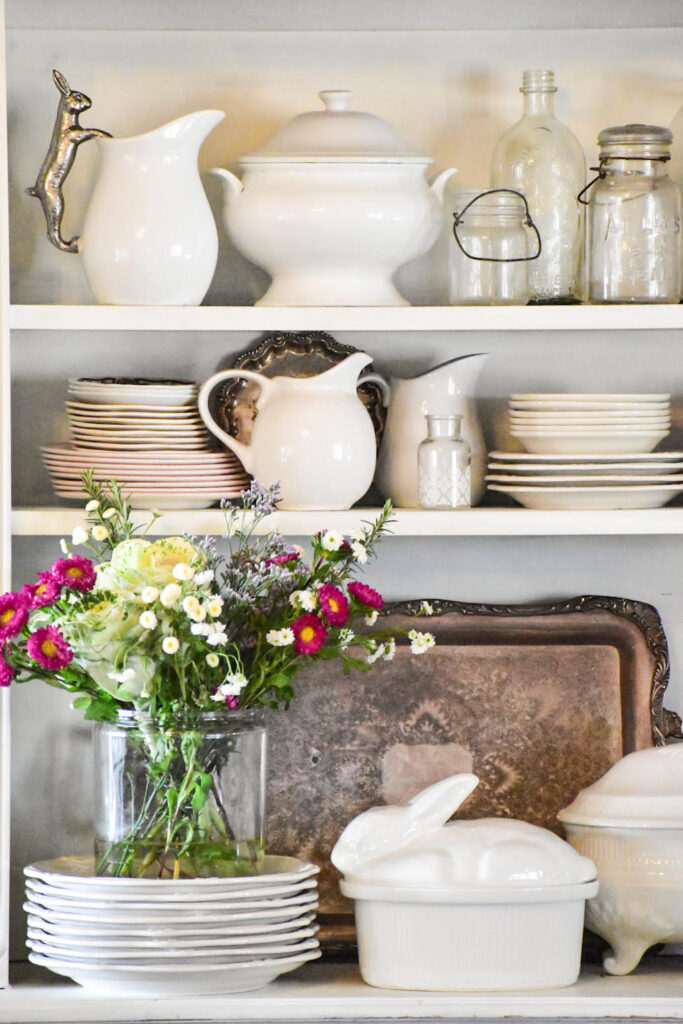 Pull out your spring inspired dishes. These don't need to be anything special just all your light and bright dishes. It's super easy to collect them through the year and they don't all need to match. I always check the clearance section after Easter, you will be surprised that some of the items the stores display with an Easter label, really can be used all spring and well into the summer.
If you don't have "spring dishes" grab some white ones. Stacked white dishes can lighten any space and make it feel like spring!
Happy Spring decorating, and be sure to check out my tips for spring cleaning
https://mylittlewhitebarn.com/5-quick-spring-cleaning-tips/
xoxo