This time of year is when I'm busy doing all the spring cleaning, but its also a great time to go ahead an do some organizing. What better time than when everything is so fresh and clean. I gathered 6 KITCHEN ORGANIZING TIPS that I am going to share with you today.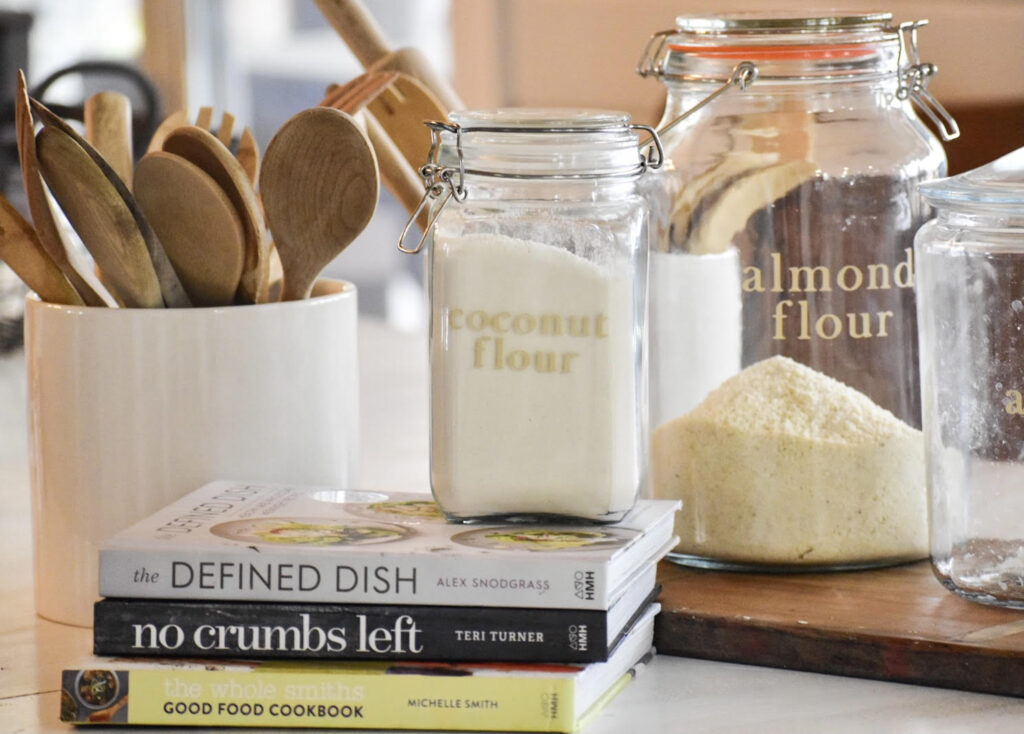 Move the items that you use every day or regularly to the front where they are more accessible (wooden spoons, tong, etc). Then discard/donate the items that you don't use.
Purge your pantry and refrigerator. Dispose of expired foods, and donate anything that you know you aren't going to use. Use labels to group food by category. This label maker is great, and easy to use, or you can make your own with an office printer or a cutting machine. https://www.amazon.com/DYMO-LetraTag-Handheld-Label-Office/dp/B000II09IM/ref=sr_1_4?crid=3JIQJPXJ0471R&dchild=1&keywords=label+maker&qid=1614261756&sprefix=label%2Caps%2C225&sr=8-4
Store the appliances away that you don't use daily to free up counter space, and designate an area for the appliances that you need to leave out. For example a coffee station for your coffee pot, or a breakfast station for your toaster etc.
Organize your cookbooks/recipes. If you have a cookbook that only has one or two recipes that you use, write those down and donate the book. Create a folder or box for the collected recipes and organize on a shelf with the cookbooks that you use regularly.
Clean out your cleaning supply cabinet. Throw out bottles of the products that you don't use. This is difficult for me because I love to try all the latest "new" products, but try to limit your products to just one of each type. For Example…one glass cleaner, one counter cleaner, one stainless cleaner etc. Or better yet see if you can find one all purpose cleaner that you love.
Reshuffle your spice cabinet contents and move less frequently used items to the highest shelves and least-accessible areas. Place your basics within easy reach.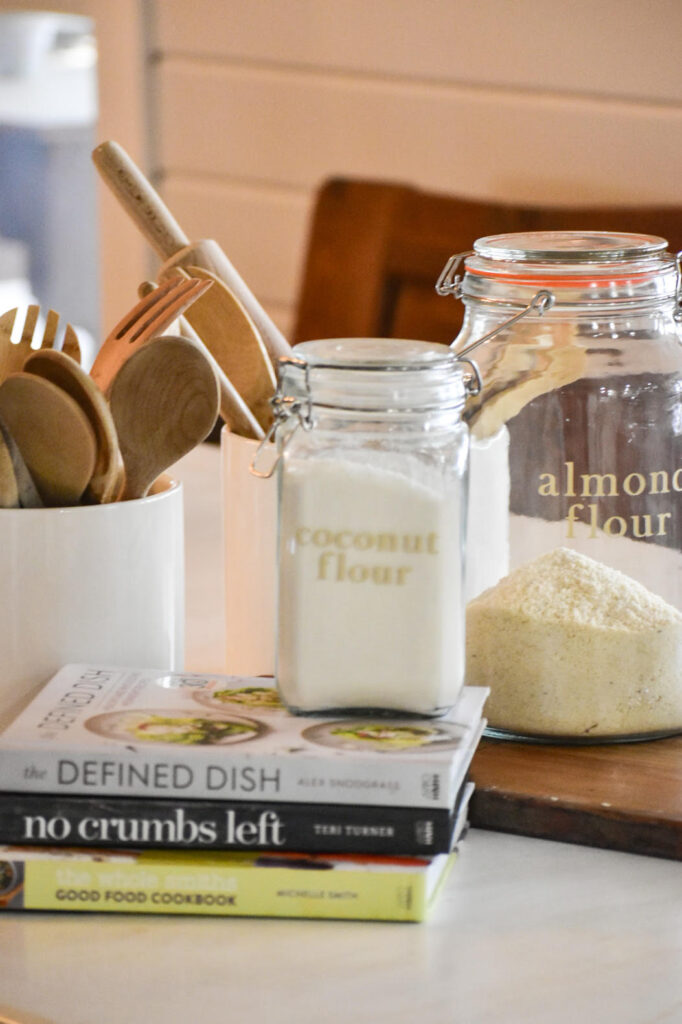 When my kitchen is organized It feels so much cleaner, and makes my daily life easier. Hope these tips will help make it easy for you to organize, and make your daily life a little easier too. Be sure to check out my spring cleaning tips too! https://mylittlewhitebarn.com/5-quick-spring-cleaning-tips/
xoxo