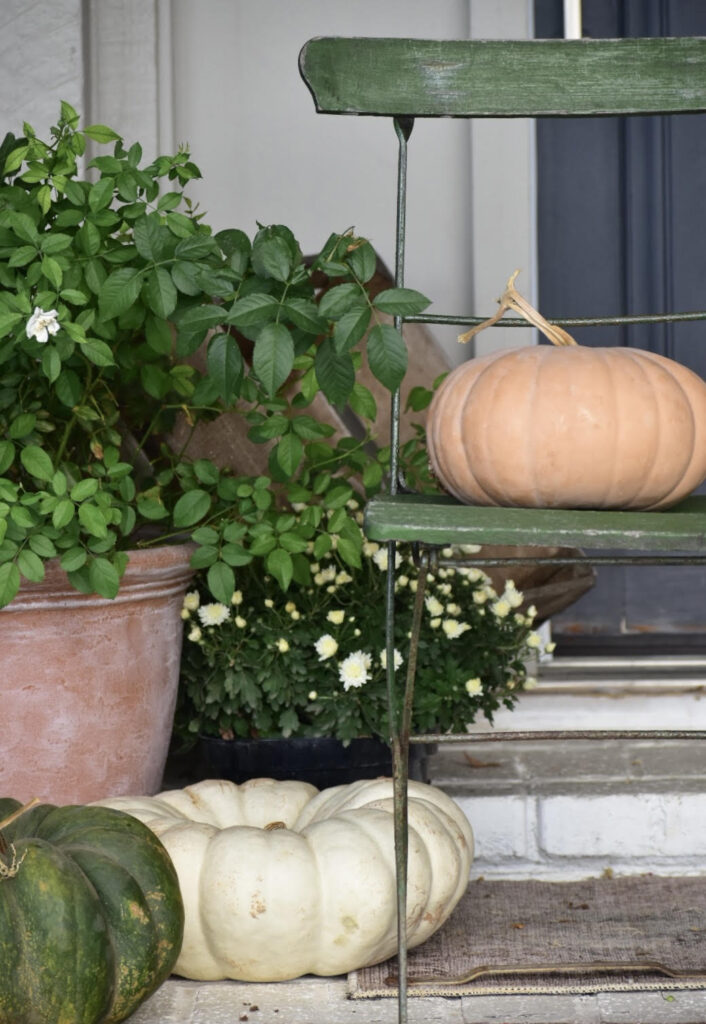 Setting the scene on my front porch with mums, pumpkins, and cornstalks in the fall, is one of my favorite things to do. I knew the day that we moved into this house, that I was going to love this porch. Decorating it each season is always so fun. Today I am showing you a peek of my FALL FRONT PORCH TOUR.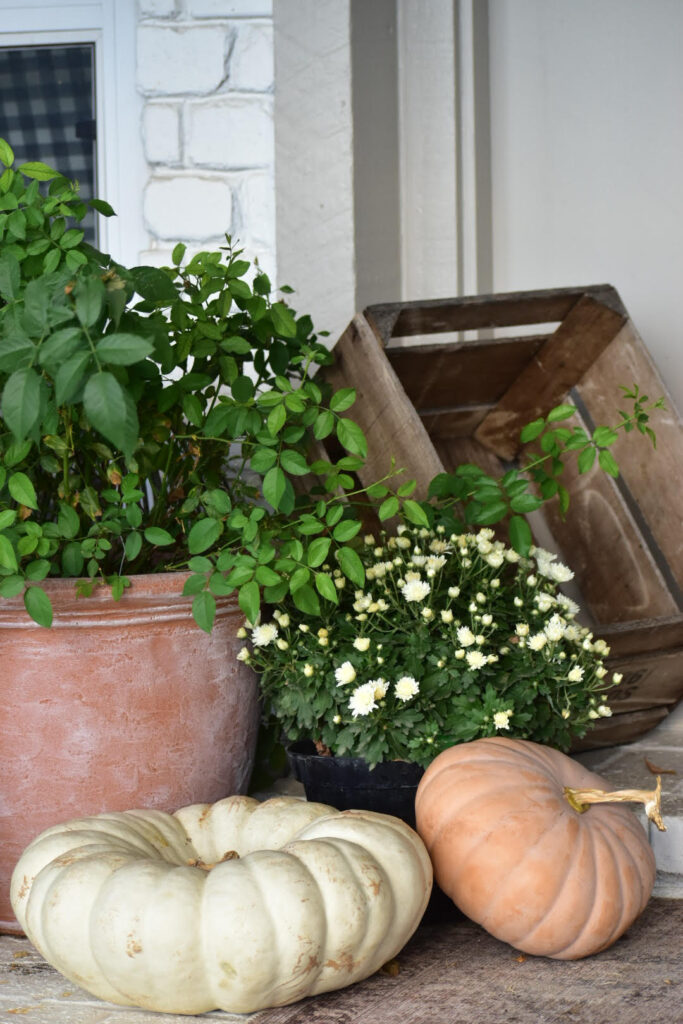 It all started when I found these cinderella heirloom pumpkins at our local nursery. These are my favorite finds each year, and I always buy as many as my budget allows. I just can't get enough. I also ordered this fabulous rug for my kitchen, and loved it so much I ordered another for my porch/entry https://amzn.to/3CDpiKY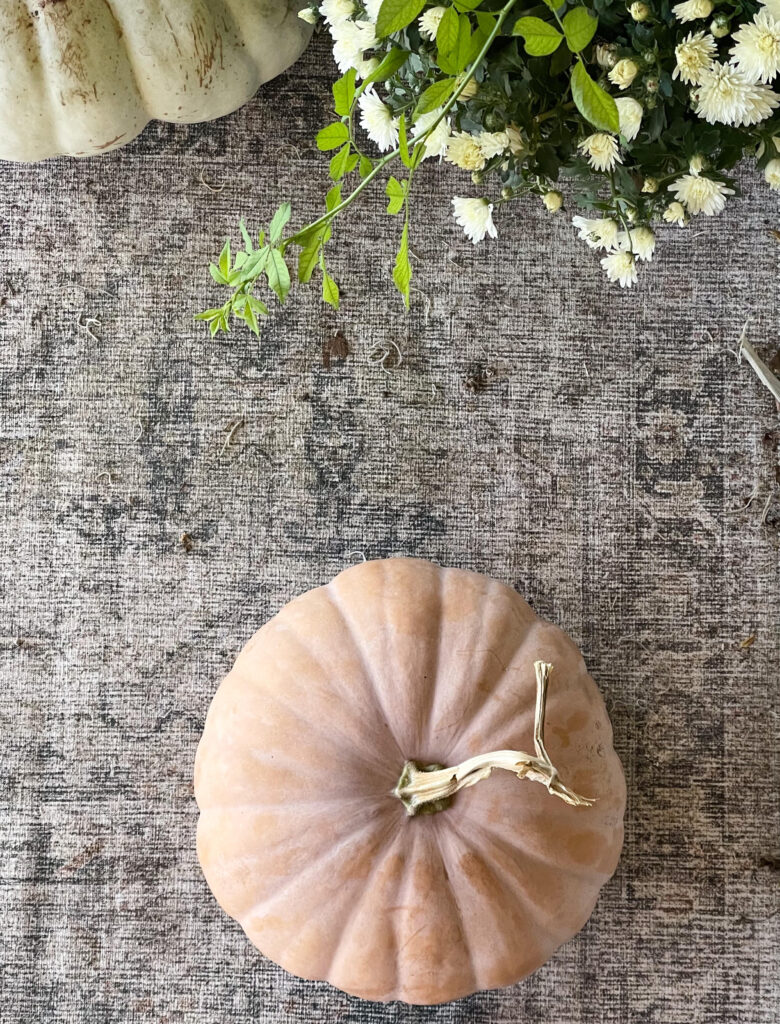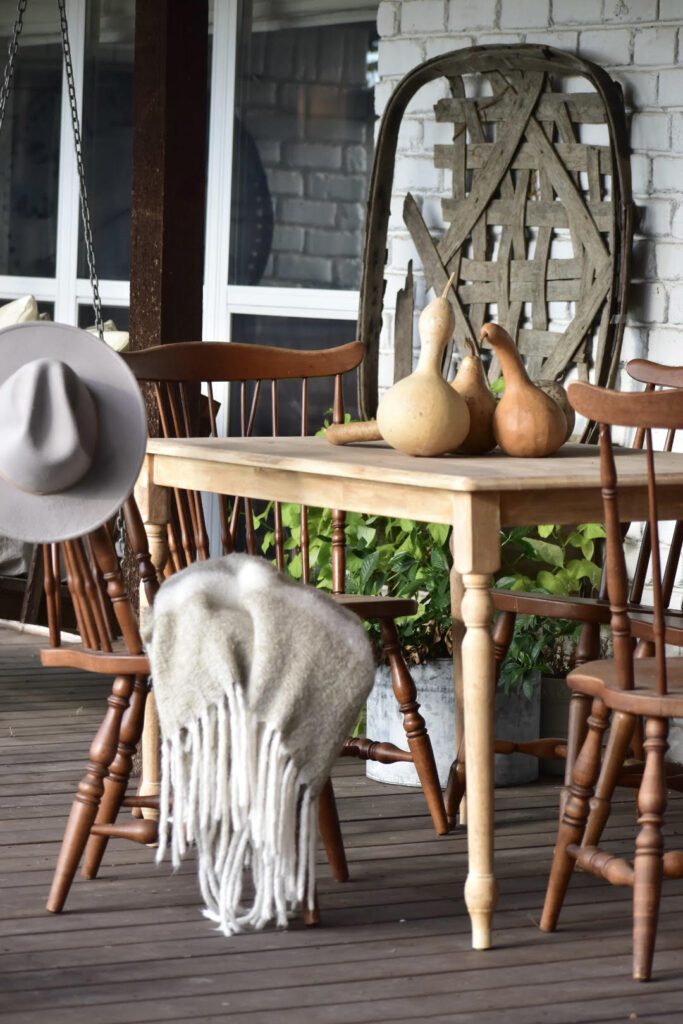 This year I found and added these fun gourds. I love the neutral color, and although I typically don't love using faux these looked so realalistic I couldn't resist. I found them at a local antique shop, and bought all that they had. Hopefully I can find more some time this season.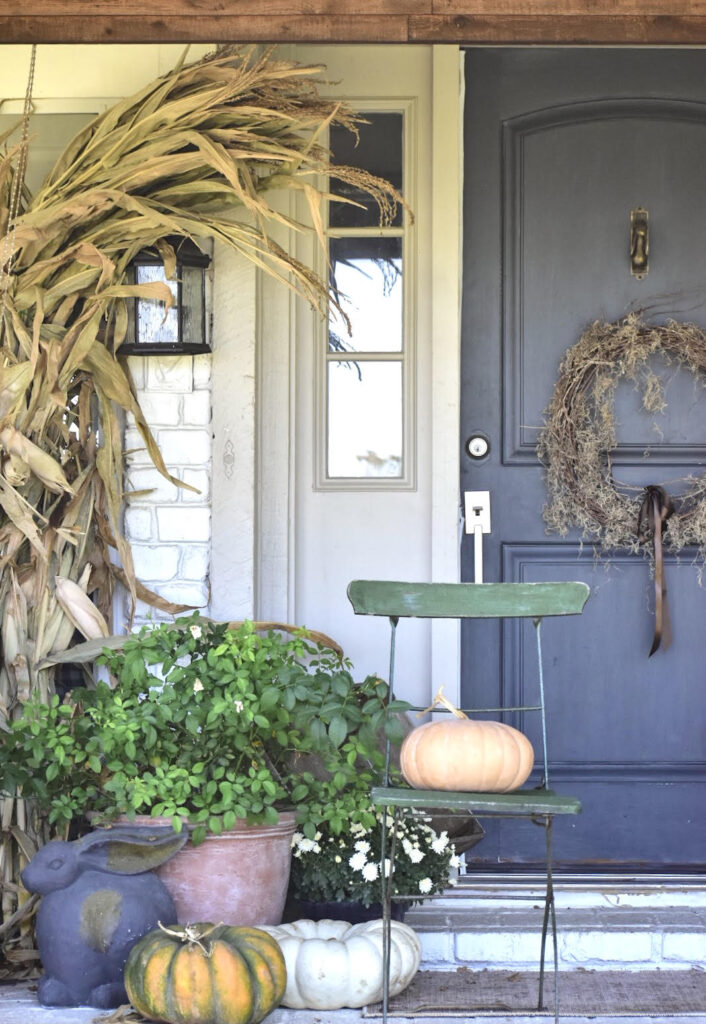 Lastly, I added these pretty potted mums in white, and a big bunch of corstalk. Luckily I was able to find these cornstalk bunches while visiting my kids who are in college in Arkansas. I haven't yet to see them in my local stores. These were exactly what I needed to I needed to complete my fall porch this year. I may have bought a few extra to decorate my scarecrow, so stay tuned for that!
Hope you enjoyed this tour, be sure to check out my other fall post https://mylittlewhitebarn.com/5-ways-to-add-fall-to-your-home/ for more inspiration!
xoxo