Fall is here, and that means it's time to cozy up our bedroom. Once we get a glimpse of cool weather, I'm ready! Today I am going to share with you 3 cozy bedroom ideas that I am adding to my room this fall.
It's not quite time here in Texas to add a big fluffy blanket (we will have to save that for winter), but the first thing I do is add a throw to the end of my bed. I add warmer colors and patterns while keeping the color pallette the same as the rest of my home. This throw is one of my favorites the color is perfect, and I love the pattern. https://amzn.to/3CXFWFu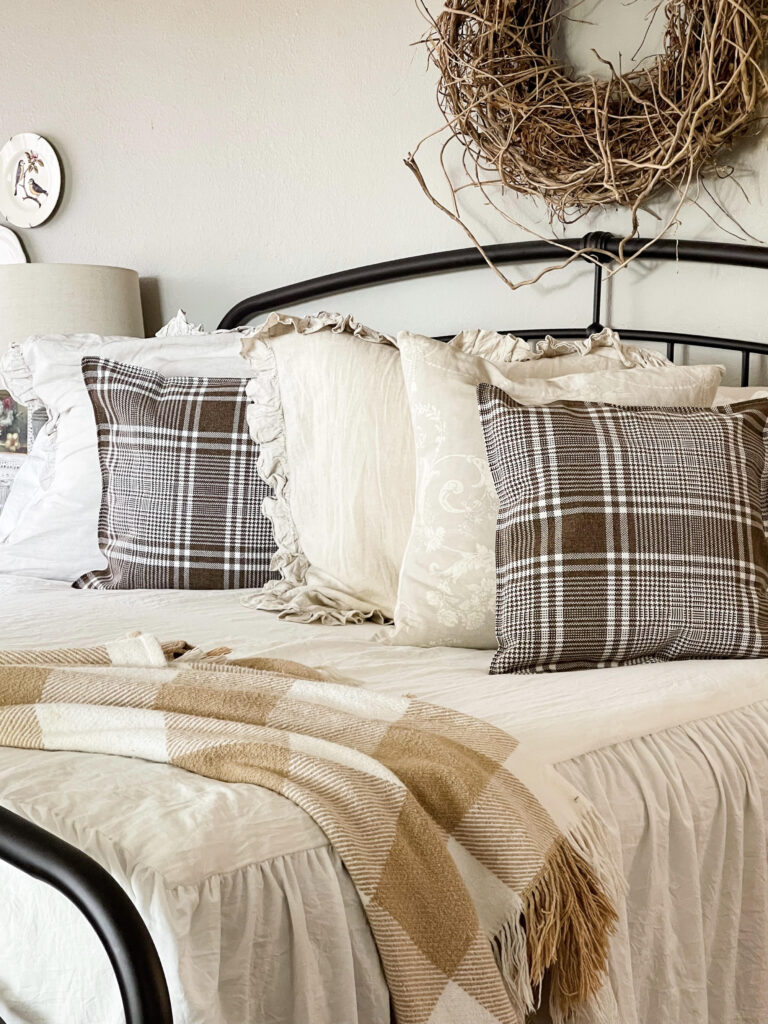 Next I switch my decorative pillows to a warmer color. I save money and storage space by buying pillow covers when I can. Once again I always stick with the same color pallette as the rest of my house. These covers are new for me this year, and I love them. This chocolate brown plaid coordinates well with the rest of my fall decor and looks great on my bed with my ruffle linen euro shams. You can find them both here: https://amzn.to/39NZyiU and https://amzn.to/3ASaqYV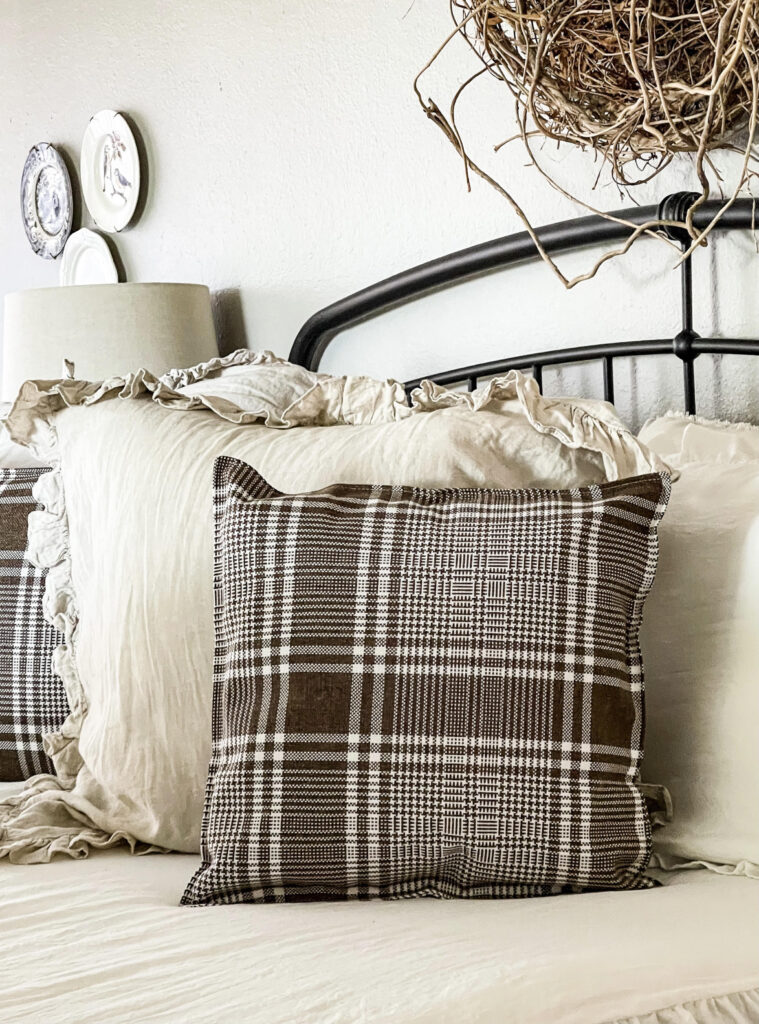 Lastly I like to add a few fall decorating accessories on my side table and dressers. This year I am using vintage brown ambers bottles, and white pumpkins scattered through my house, so I saved a few for my room!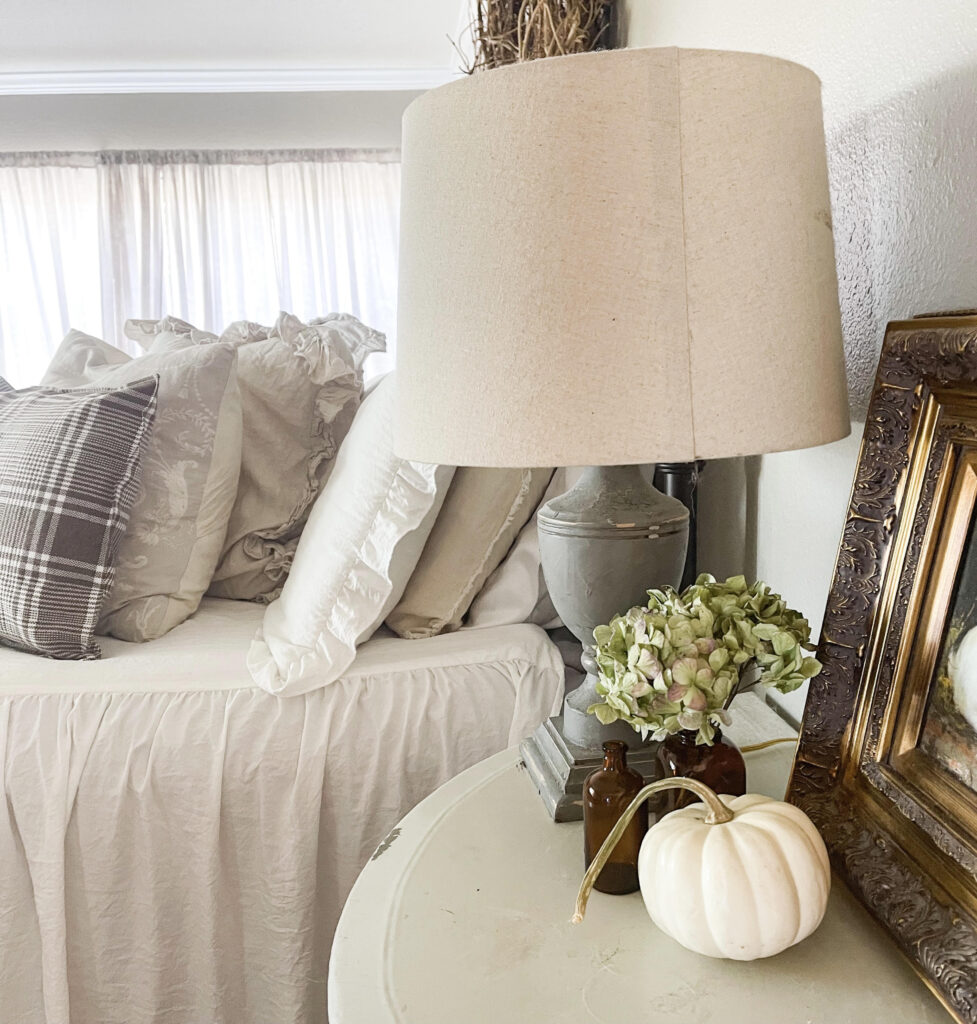 It really is super simple to cozy up your bedroom for fall! I hope these tips help you, and be sure you subscibe to my blog so you don't miss anything!
xoxo
Be sure to check out how I decorated my porch for fall https://mylittlewhitebarn.com/fall-front-porch-tour/