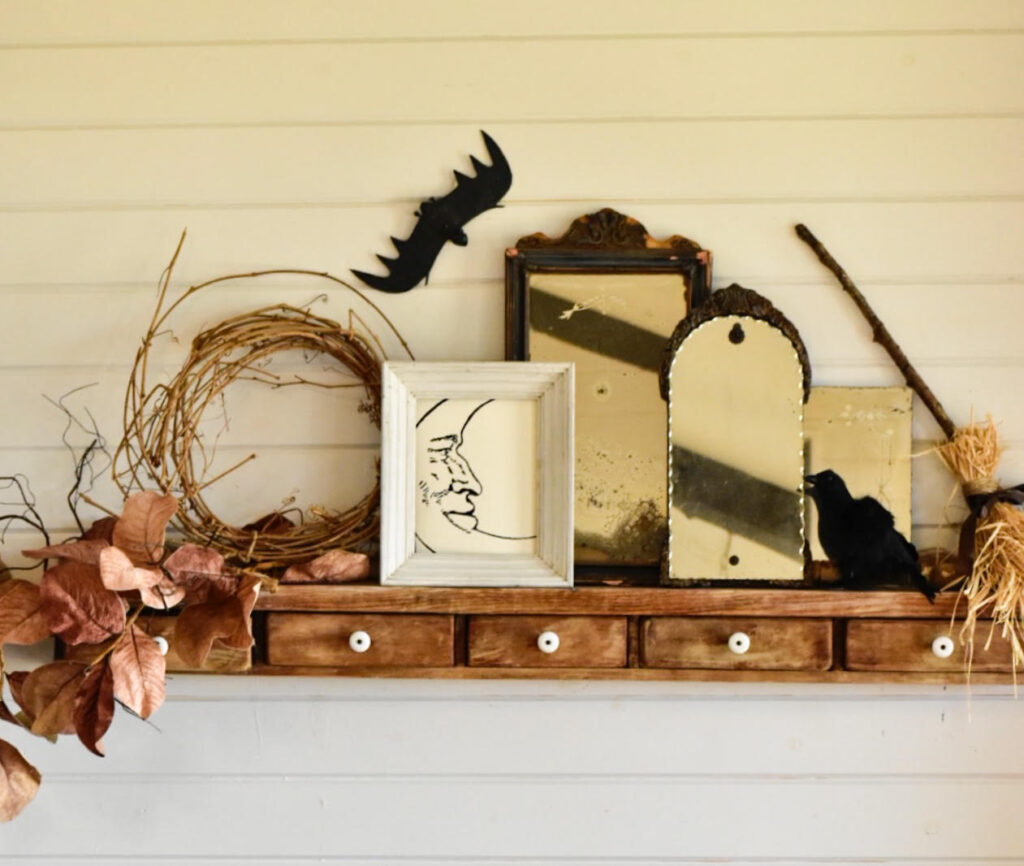 Halloween is one of my favorite holidays. I love all the fun costumes and candy, but I really love the decor most of all. As with all holiday decorating, I like it to flow with the rest of my house. Thats not so easy when orange and purple are so prevalant in Halloween Decor. I have put together a few NEUTRAL HALLOWEEN DECORATING IDEAS to help you achieve fun decor, but a keep the flow of your exsisting home decor.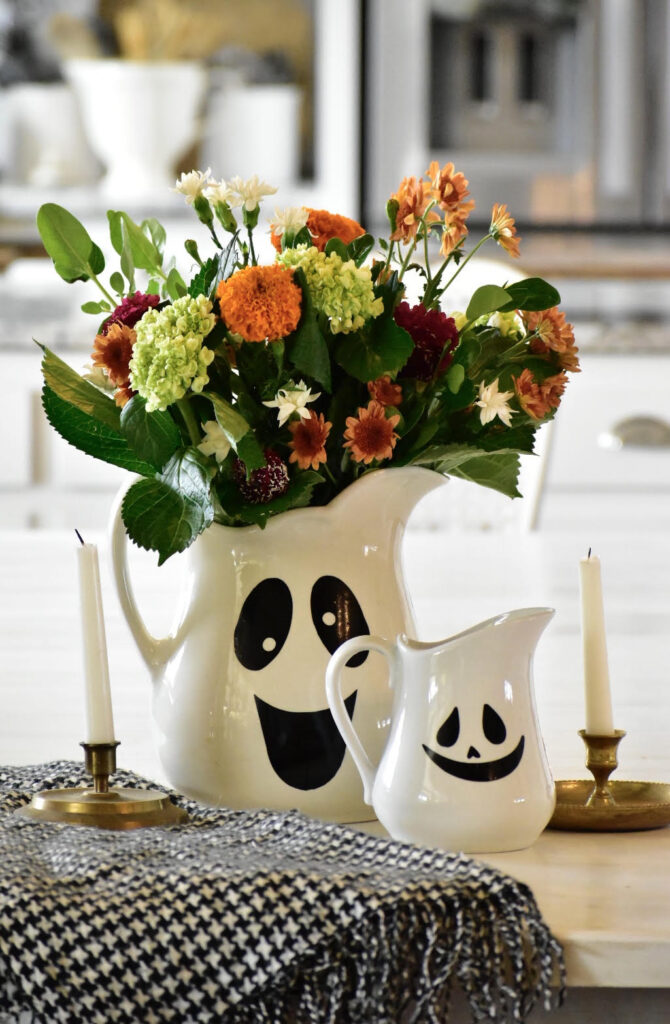 Do you collect white dishes or transferware? If so, then its super simple to add a cute ghost face to your existing pieces. I used these removable decals that I cut on my cricut, but you can easily use a washable marker. If you don't own a cricut, I strongly recommend you buying one. You will be surprised how often you use it. This is the one that I own, and I love it. https://amzn.to/2X7Tn6m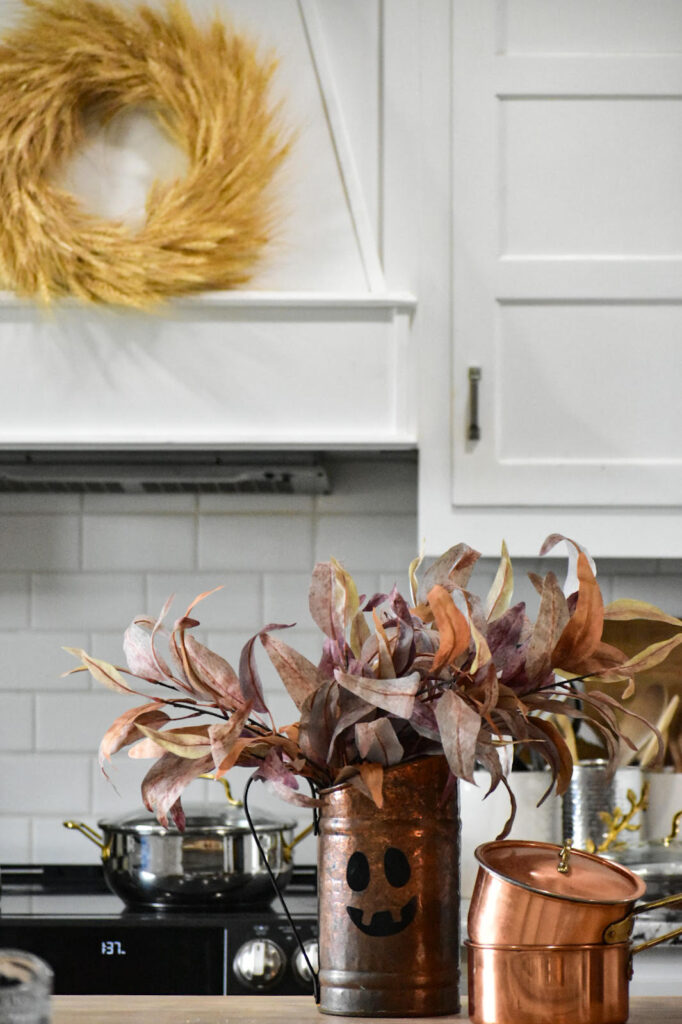 If you pull out your vintage copper pieces in the fall, you can easily add a jack o'lantern decal face to it. It adds some cuteness to your kitchen, and who doesn't love a fun kitchen?
Find a print on Etsy that will coordinate with your existing decor and paint a fun ghost or two. These are super inexpensive, and you can print it on your home printer. Did you see this post https://mylittlewhitebarn.com/change-the-art-in-your-home-on-a-budget/. Changing your art for the holidays is super easy and doesn't need to break the bank.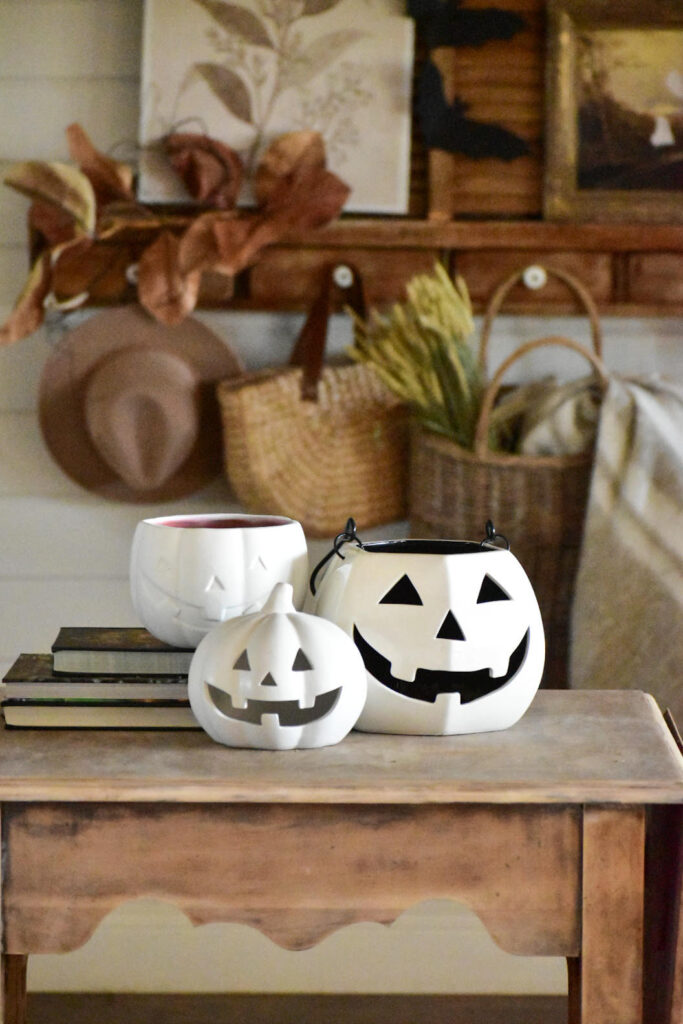 Lastly, paint can be your friend. Paint your existing jack o'lanterns white! A can of spray paint an 20 minutes is all you need to transform your old orange guys, and you will save some money by using the ones you already own.
Does this inspire you to pull out your Halloween Decor? I sure hope it will give you a few fun ideas!
Be sure to subscribe to the blog so you don't miss any of my other posts, and don't forget to check out these ideas https://mylittlewhitebarn.com/5-ways-to-add-fall-to-your-home/
Thanks for stopping by! XOXO