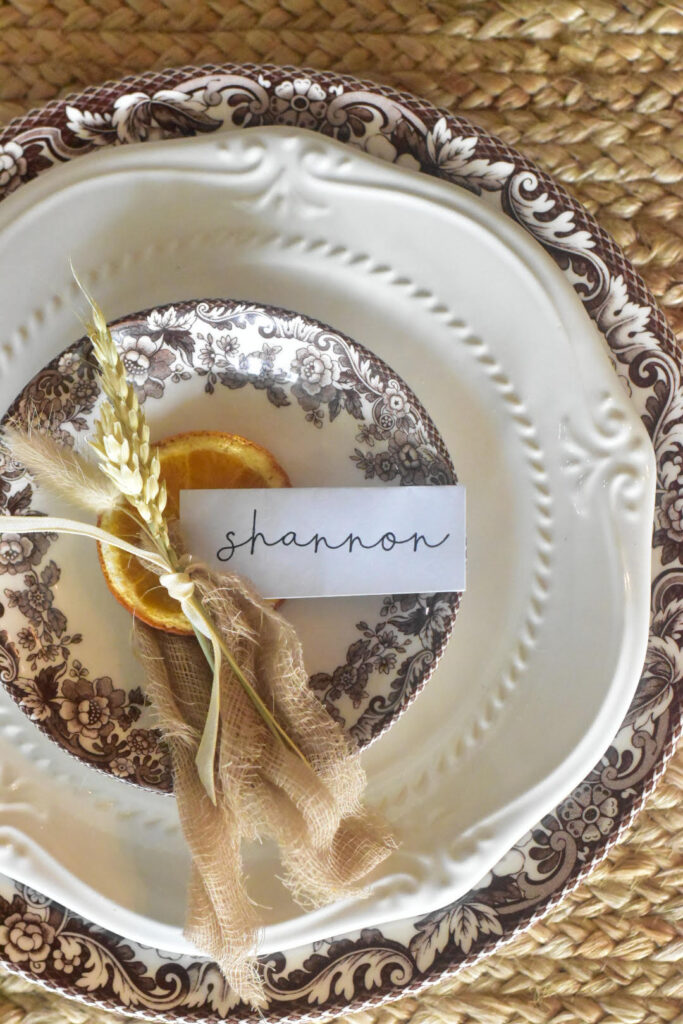 Are you hosting a Thanksgiving dinner or lunch this year? If so and you like to keep it casual, but also make it beautiful then these EASY THANKSGIVING PLACECARD IDEAS will help you balance it!
First: Dried orange slices. Not only are they beautiful, but they are super easy to make! You can also save them to use with your Christmas decor. Did I mention that they smell pretty amazing too? If you don't have time to make your own you can order some of these https://amzn.to/30PGqjd they will work just as well.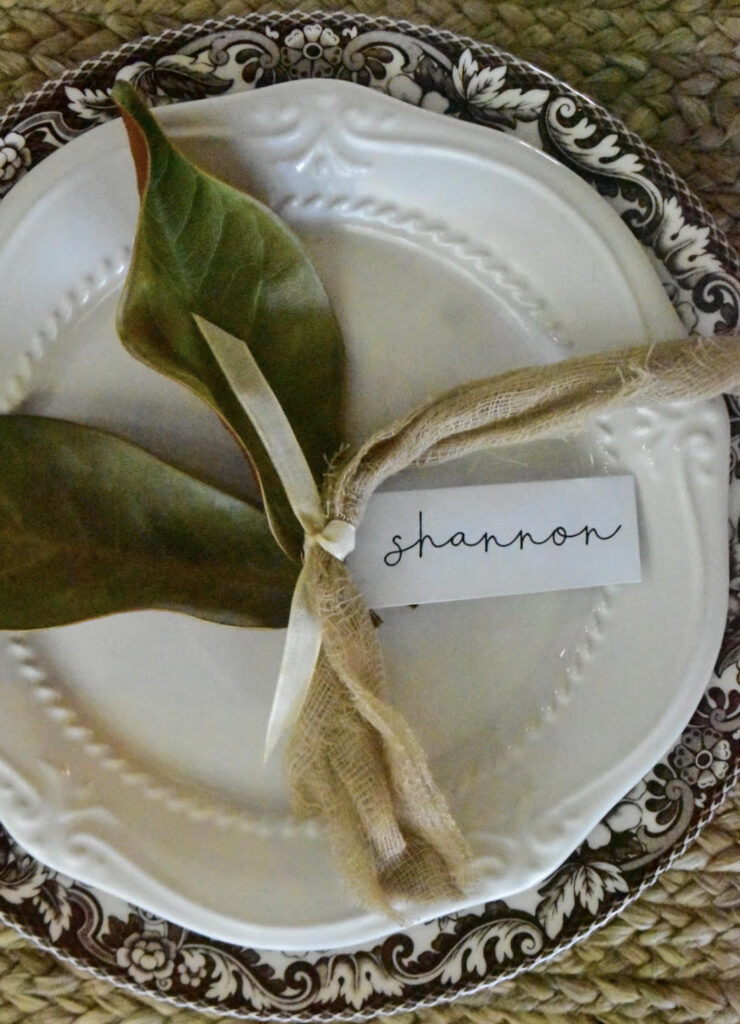 Secondly, my go too is to always bring the outdoors in. There is so many beautiful leaves this time of year, why not? Just pick a few from your favorite tree, use a little ribbon, and a dot of hot glue! Yes it can be that easy! My favorite leaves for placecards come from a magnolia tree, but really any leaf will work in the fall. Wanna know the best part? They are free!! Free decor is always the best!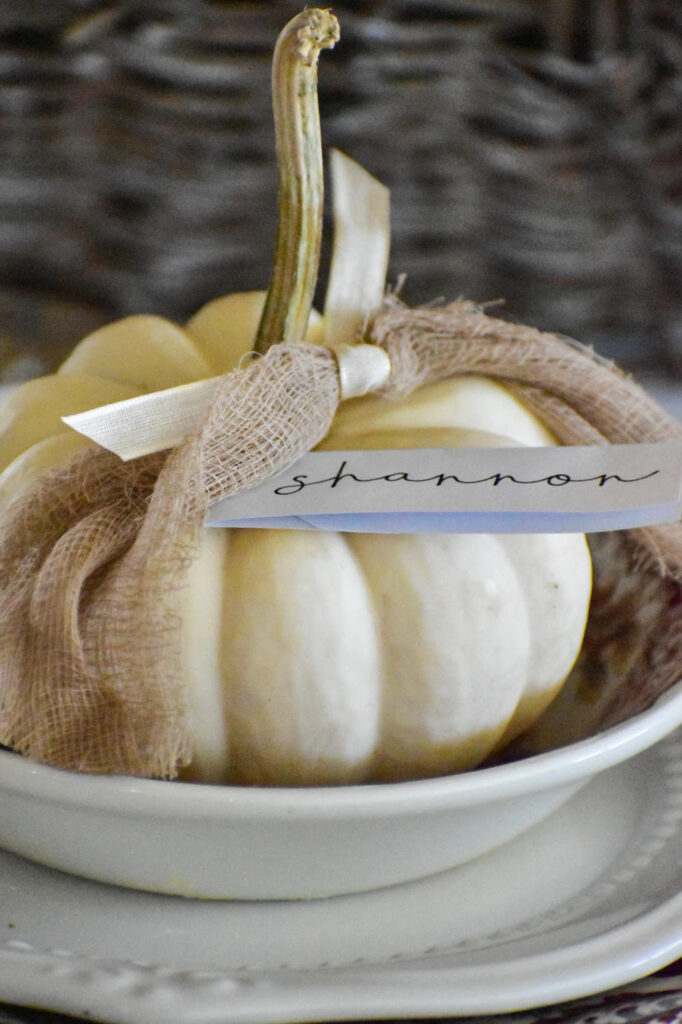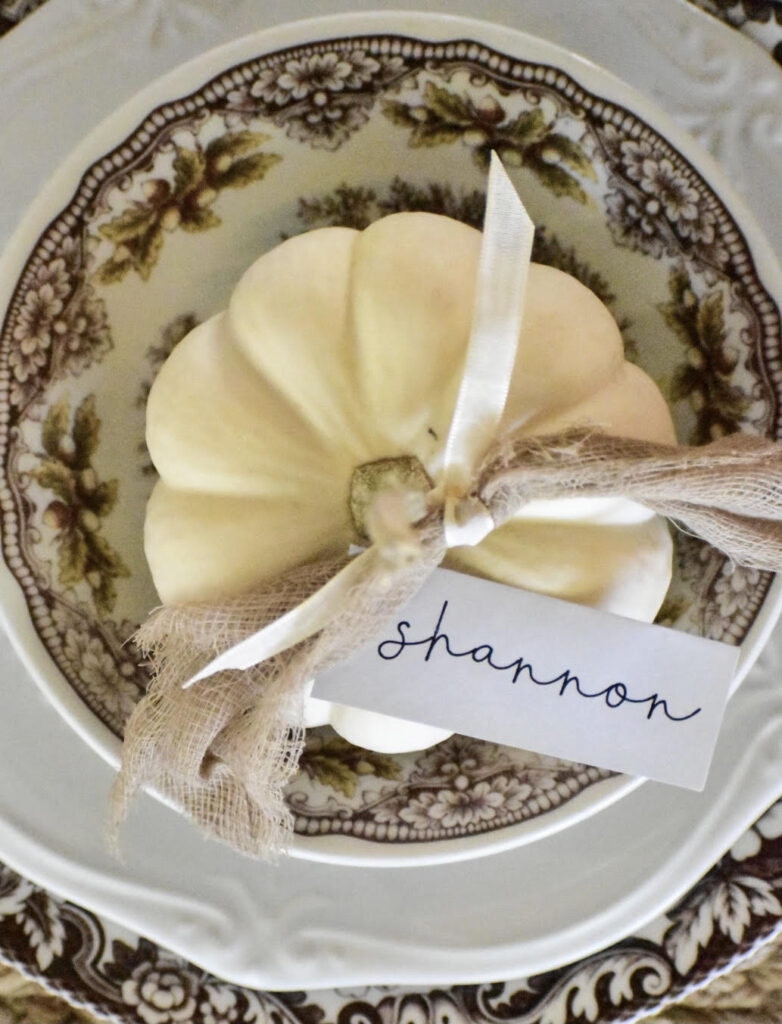 Why not use a little glue and a little ribbon on a mini pumpkin? Almost every grocery store has these this time of year, and your probably going to the grocery store anyway right? It will seriously only take you 5 minutes to put this together!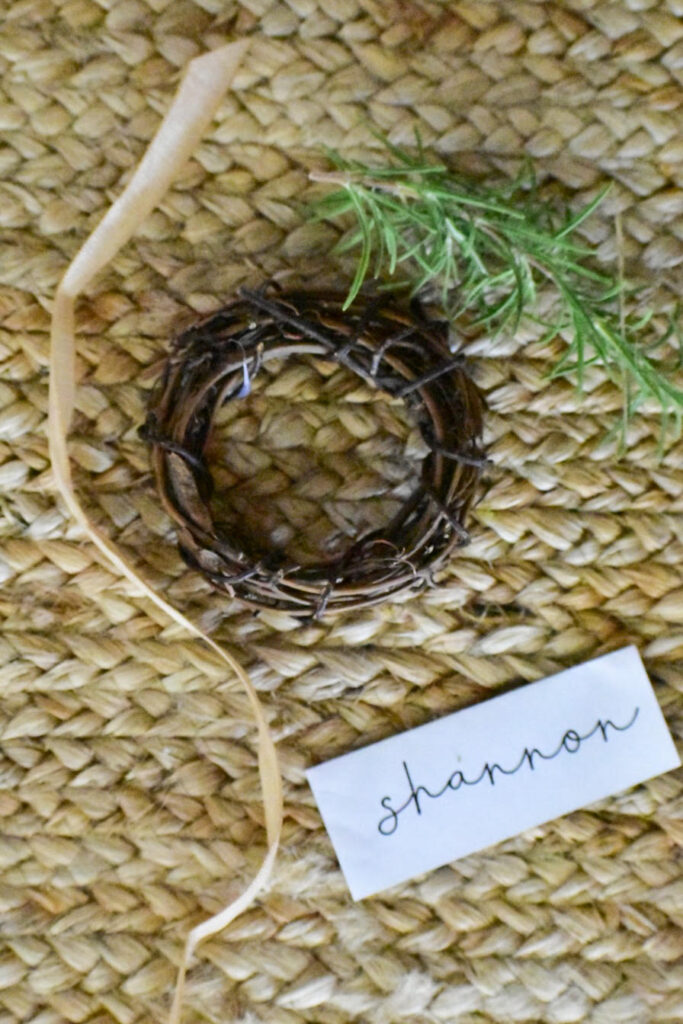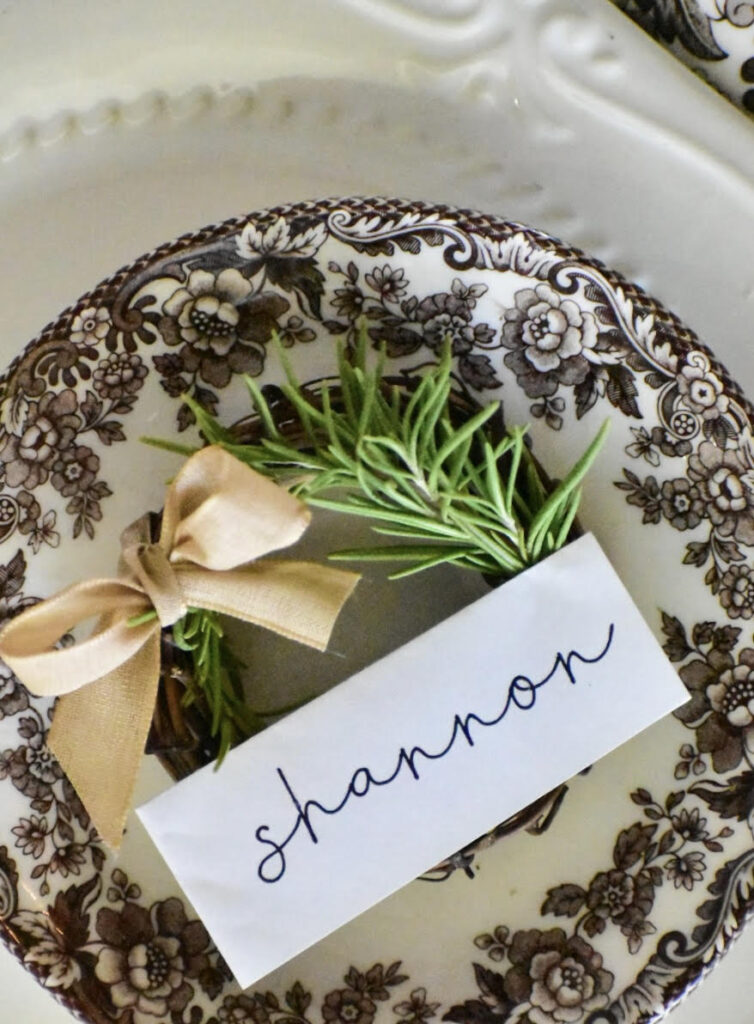 Lastly, these mini grapevine wreaths https://amzn.to/3B3i7uk with a sprig of fresh rosemary, and a pretty bow are easy to make, and the perfect addition to your Thanksgiving table.
Hoping these ideas will help you with your Thanksgiving table, or any other fall table! Be sure to check my post on fall table decorating https://mylittlewhitebarn.com/fall-table-decorating/
xoxo