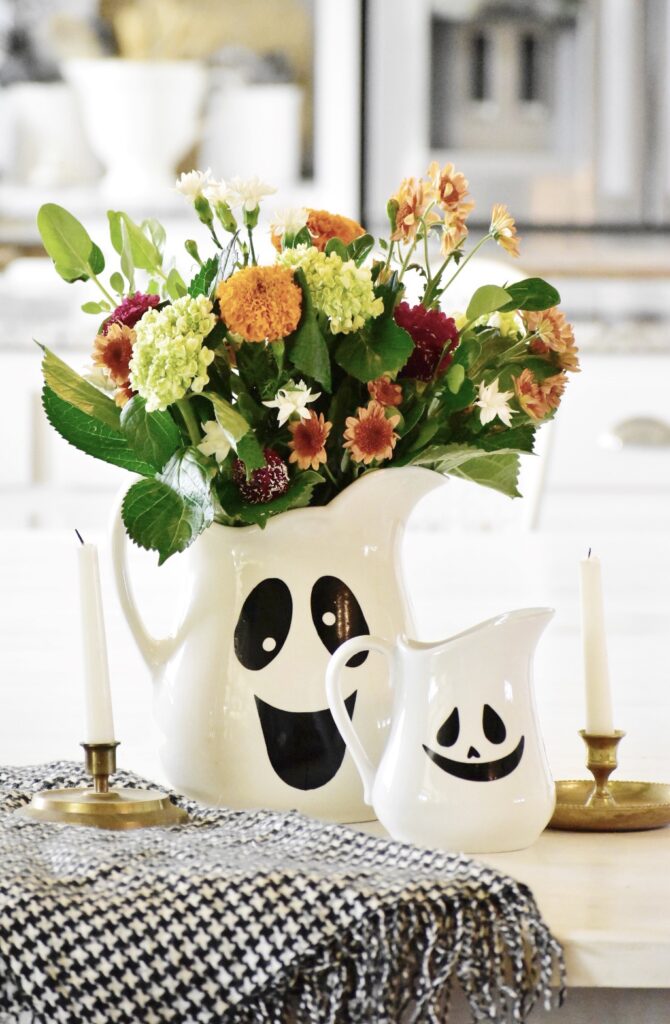 Do you want to know how I made this spooky ghost centerpiece for under $2?
It's only 12 days until Halloween, and I haven't yet created a fun centerpiece for the casual get together that we will be hosting. I didn't want to spend too much money, because it's so late in the season, and I really wanted to use what I already had on hand. Of course I always want to use fresh flowers if possible, so my brain started thinking of what I could use for a vase. I have so many white pitchers so I decided to use those. I just needed to add a little Halloween fun to them.
These super cute ghost faces easily come off, so I can just toss them as soon as Halloween is over.
Here's what you will need:
A black piece of removable vinyl
A pencil
A pair of scissors
Yes that's it!
I picked up a single sheet of removable vinyl from Michaels for $1.99 https://www.michaels.com/siser-easypsv-removable-matte-vinyl-sheet/M20003091.html?dwvar_M20003091_size=12%22%20x%2012%22&dwvar_M20003091_color=Ketchup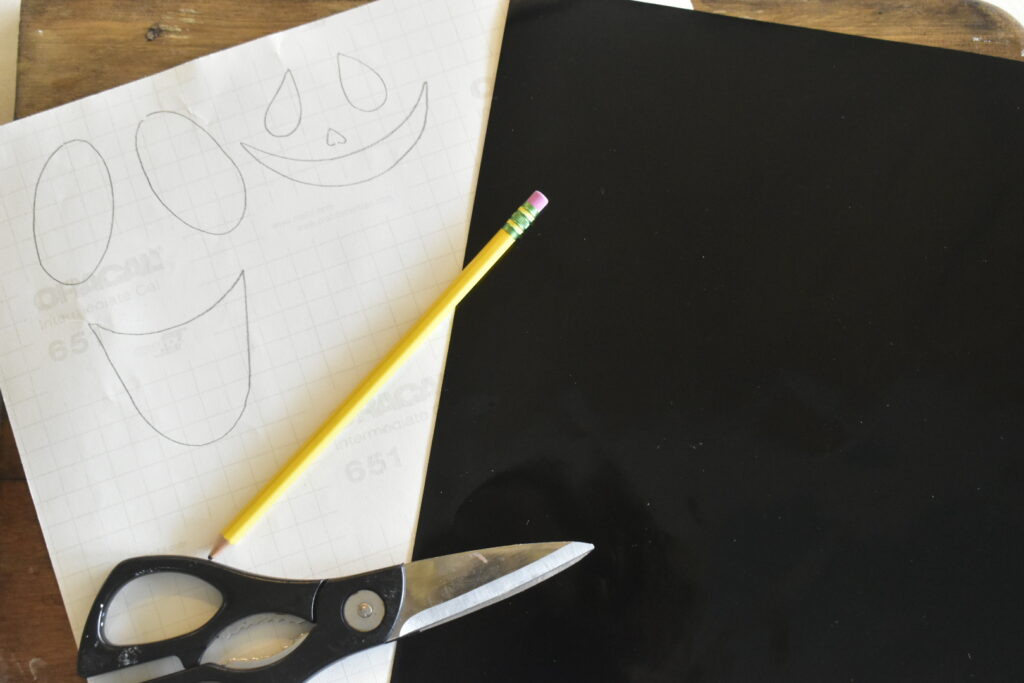 You will simply just draw your ghost face on the back of your vinyl and then cut them out. Of course sizing will depend on the size of your pitcher, but I just practiced the shape of my ghost face on a piece of paper first.
Once you have the shapes cut you will just stick them on your pitcher like a sticker. Vinyl is not as thick as sticker paper, so you will want to take your time placing it on the pitcher.
Isn't that so simple? I just love how they turned out, and I loved how simple it was to do. I happened to have a bouqet of flowers, but I think they even look super cute without them.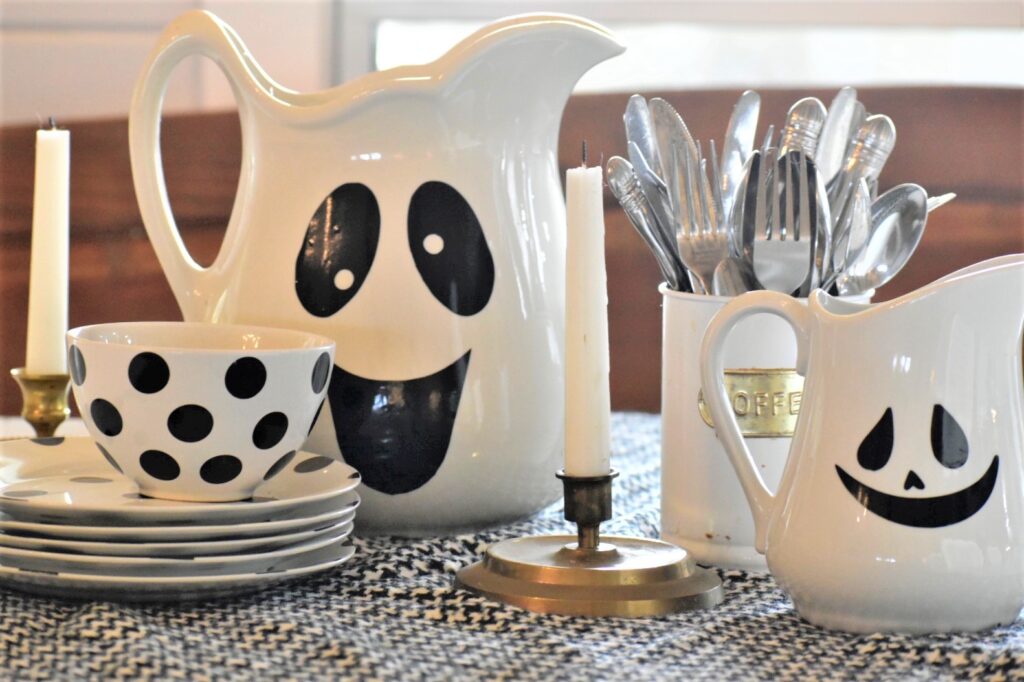 This table was so easy to throw together without spending too much time or money, but if you want to add a little extra fun to it you could easily make a diy throw. It will add a little texture and pattern. You can find simple instructions for that here: https://mylittlewhitebarn.com/no-sew-fall-flannel-throw/
Happy Halloween
xoxo