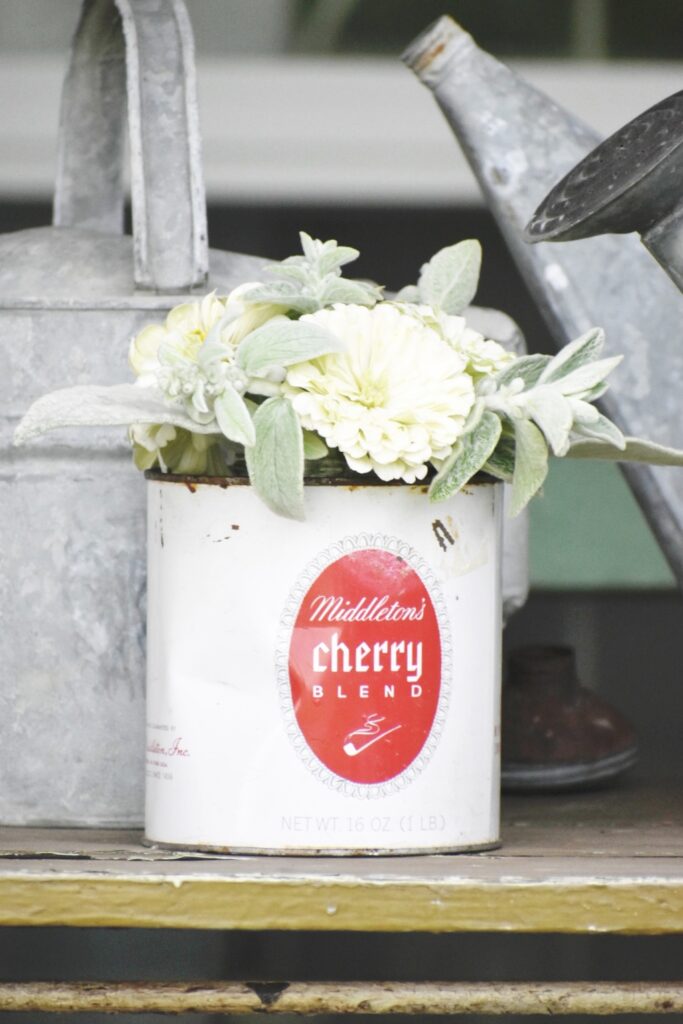 This is the season for all the beautiful flowers. I love having fresh flowers in my home, and am always looking for creative ways to display them other than just a boring vase. Today I'm sharing 6 ways to display flowers without using a vase.
First have you ever considered using a can. I came across this vintage one on one of my many thrifting trips, but any can will work and can be adorable.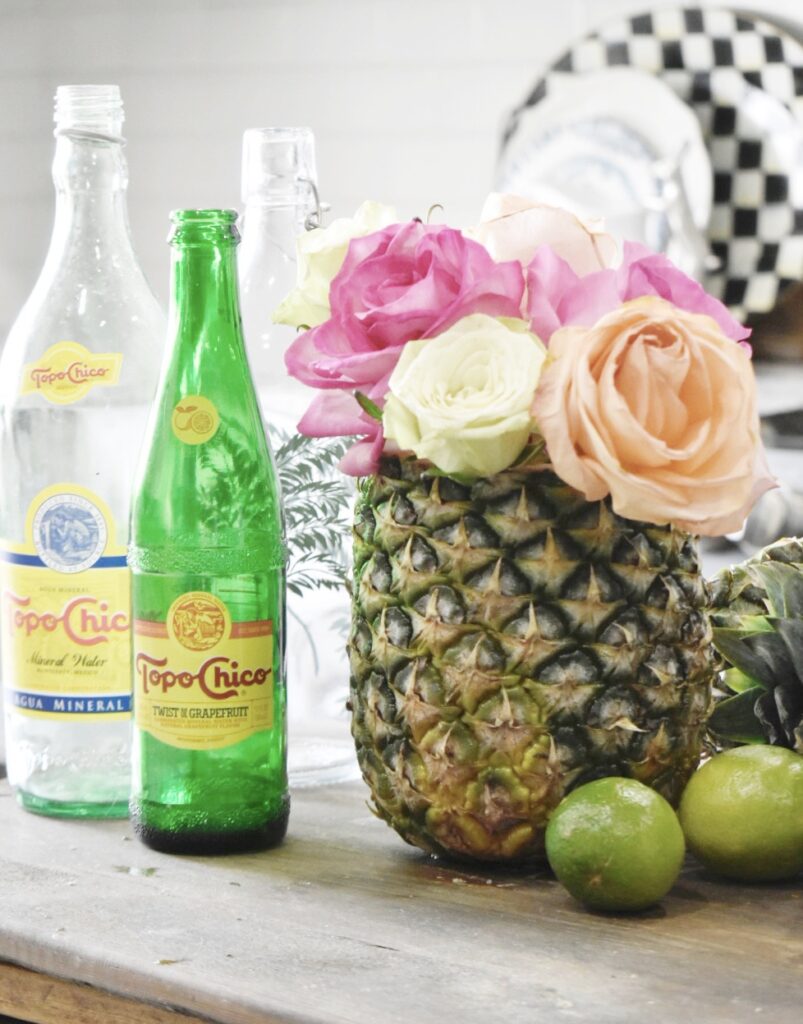 Have you ever thought of using fresh fruit? I love to cut out the center of a fresh pineapple in the summer when we are hosting a pool party.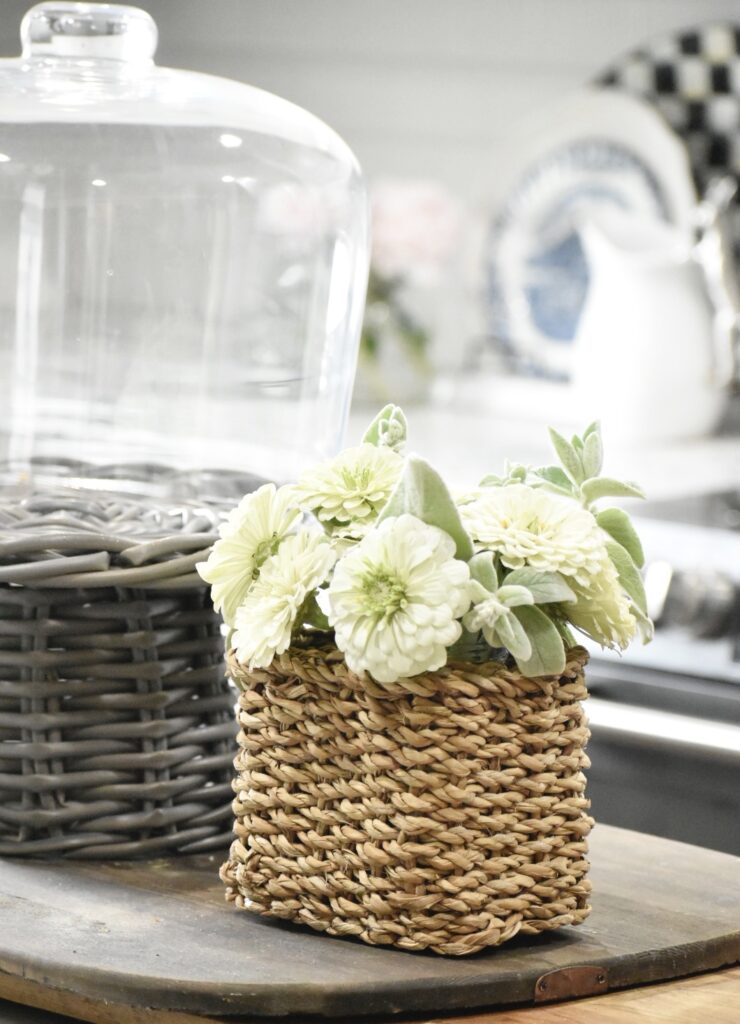 Thirdly, who doesn't have a cute basket around the house. I love the way a basket adds texture.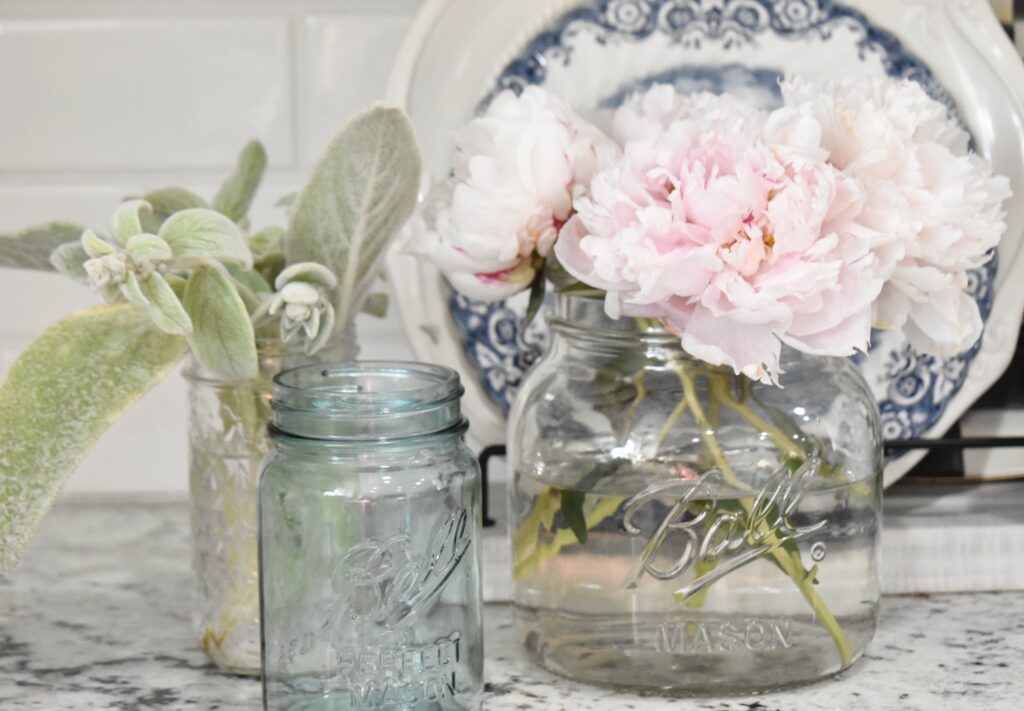 I can't get enough of mason jars. All shapes and sizes. They add the perfect touch to my little farmhouse. Did you see how pretty the blue jars looked in my patriotic decor post? http://mylittlewhitebarn.com/simple-patriotic-decorating/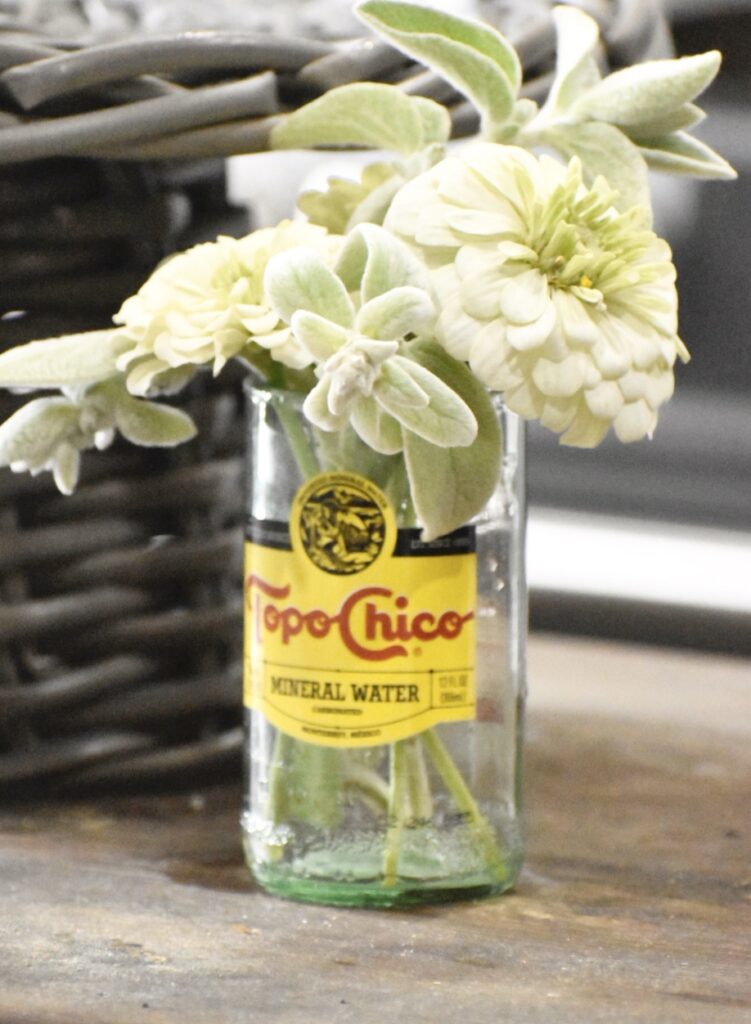 It's always fun to think outside of the box, and use something you might use everyday. I love using these TopoChico bottles if I'm hosting a fiesta or just a fun taco night, but really any fun bottle will work. Root Beer, Coke, etc.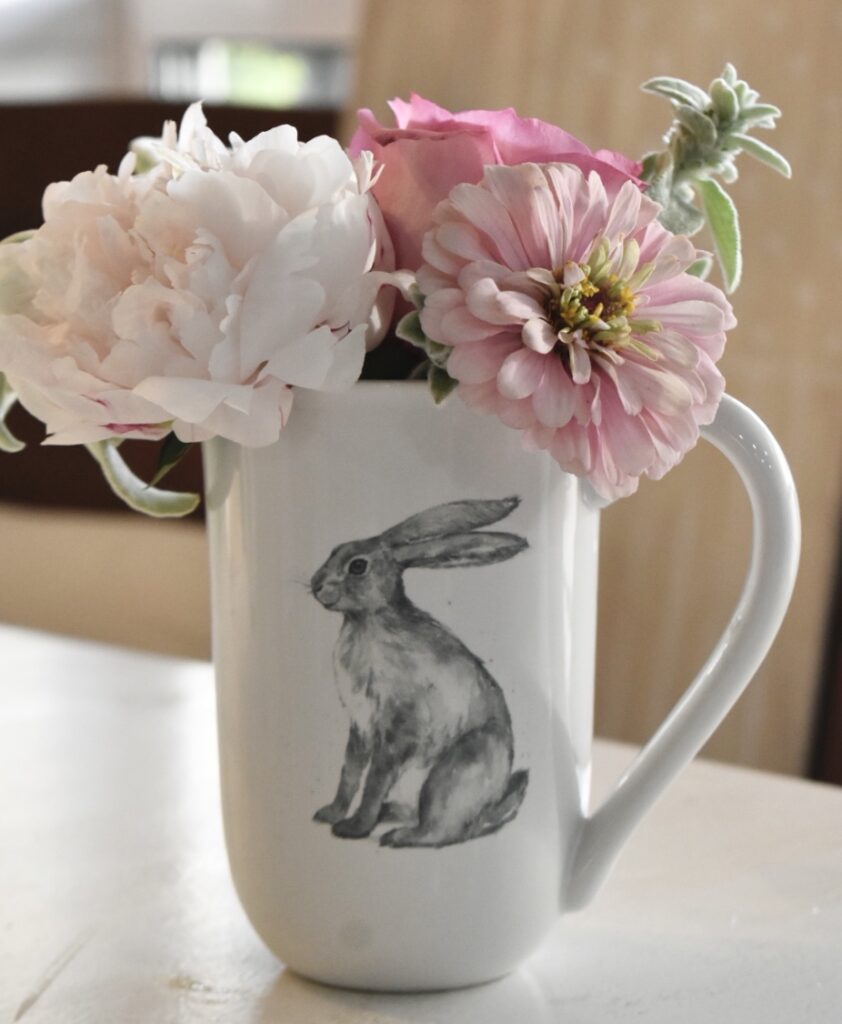 Lastly, I just love to gift fresh flowers to a friend. An inexpensive, adorable, and easy to transport way to give fresh flowers is in a mug. They are so easy to find, and thr
I hope that these 6 ways to display flowers without using a vase will spark some creativity in you the next time you pick up some fresh flowers.
xoxo