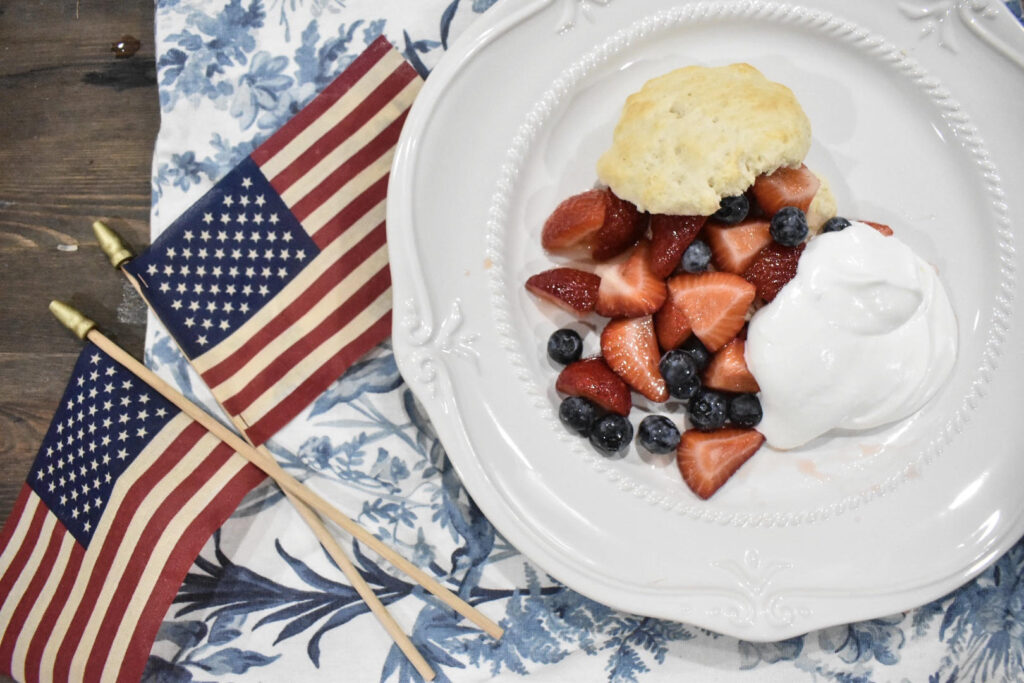 I love dessert, I really love dessert!! I love all dessert, but I have always believed that out of all the desserts in the world it's really hard to beat a really good strawberry shortcake during the spring and summer. Here is the recipe that I use, its super easy, and I like to throw in some blueberries or blackberries this time of year to make it festive!
2 cups of all purpose flour
4 tablespoons sugar, divided
1 tablespoon baking powder
1/2 teaspoon salt
1/4 cup cold butter
1 cup milk
4 cups strawberries plus 1 cup of optional mixed berries
1 tablespoon orange juice
1-1/2 whipped topping
In a large bowl, combine flour, 3 tablespoons sugar, baking powder and salt. Cut in butter until mixture resembles crumbs. Gradually stir in milk until it becomes dough.
Drop the dough into 8 mounds on a lightly greased baking sheet. Bake at 425 degrees for 10-12 minutes or until lightly browned. Cool completely.
Meanwhile, cut strawberries and place in a bowl with orange juice and remaining sugar. Toss gently.
Split shortcakes in half, top with strawberries (and other berries if using), and whipped cream.
That's it! It really is easy, and a delicious festive dessert for the summer!
xoxo