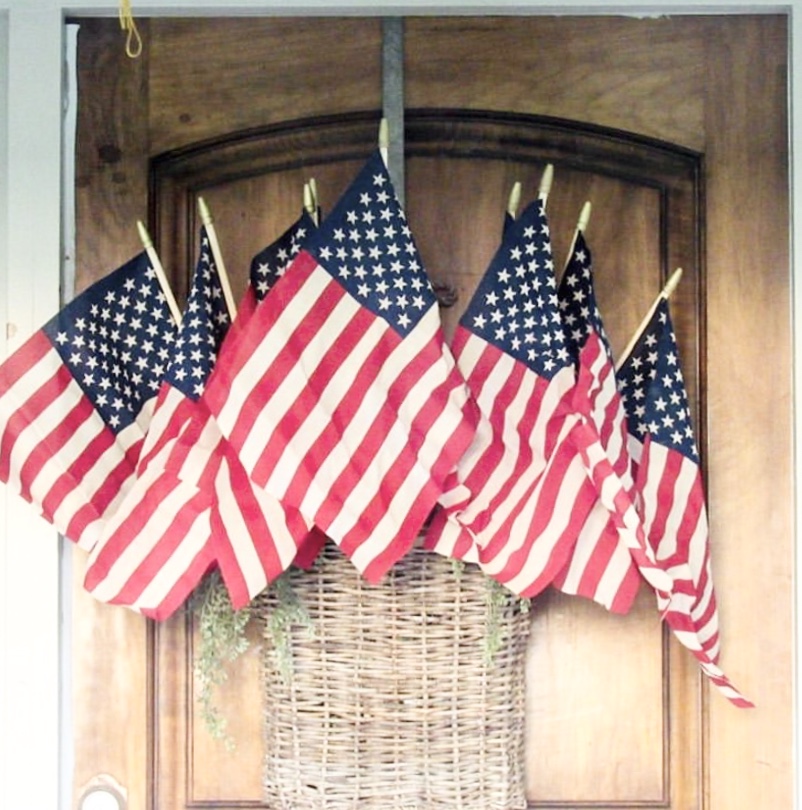 I love decorating for Memorial Day and 4th of July every year, but the stark red white and blue just really doesn't match the look of my home. I like the look of old stuff, and I love everything vintage. I came up with this quick and easy way to make a basic inexpensive flag look old…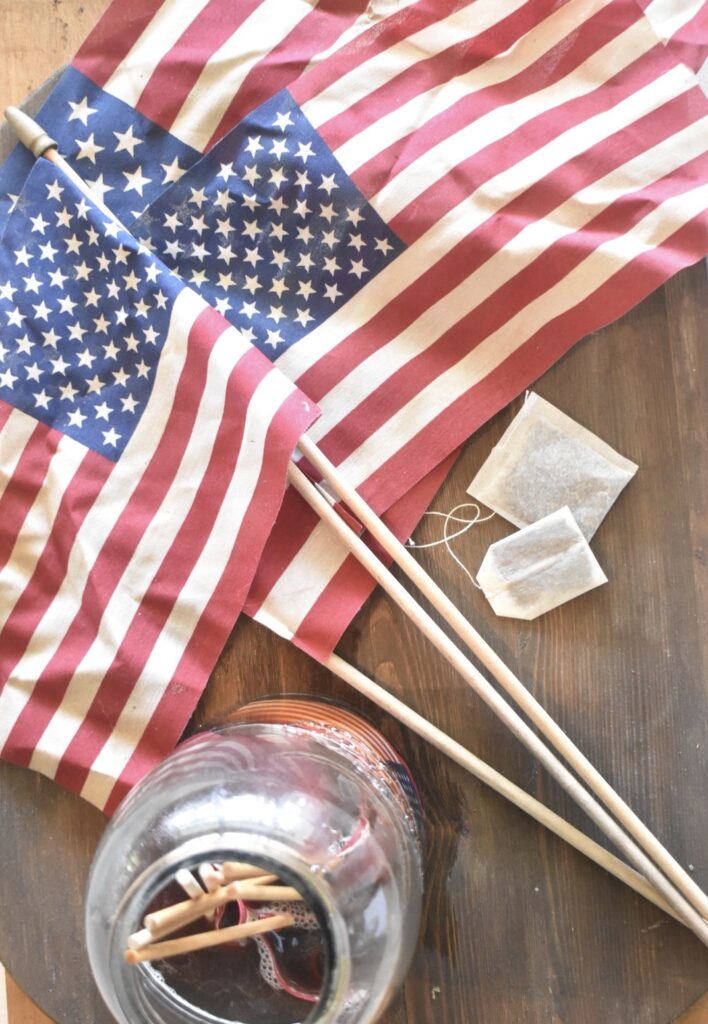 I simply boil a pot of water, add approximately 6 regular sized tea bags, dump the tea in a jar and soak my flags. Yes it's that simple! The longer you soak them the older they look. I typically just soak them overnight pull them out, air dry them and that's it. Super easy and super inexpensive.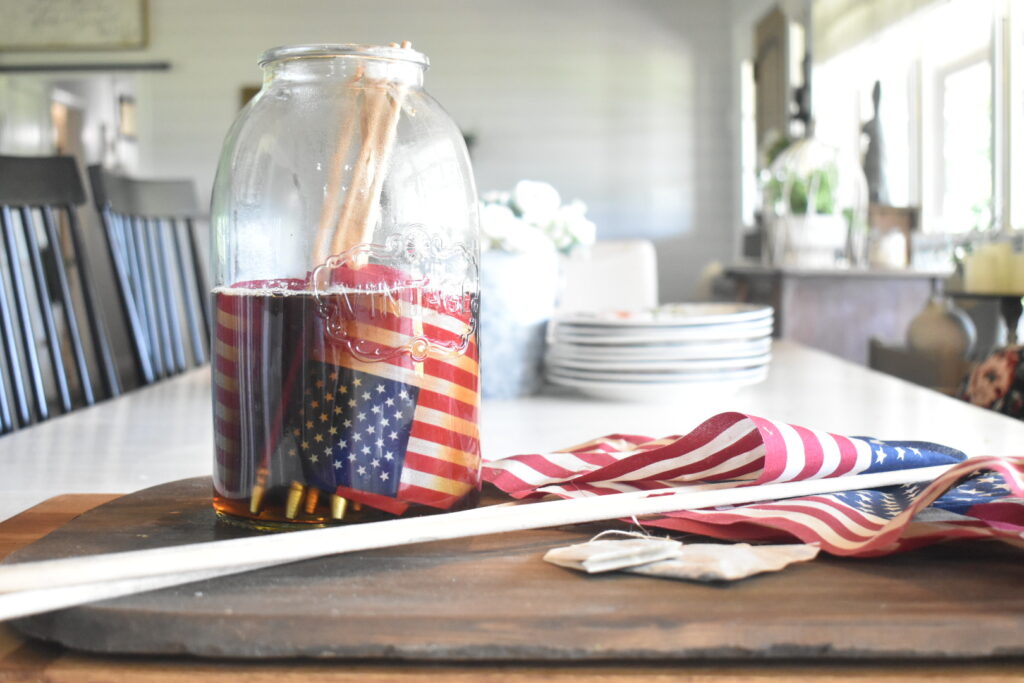 I always make a few extra, and use them as decor throughout the summer!!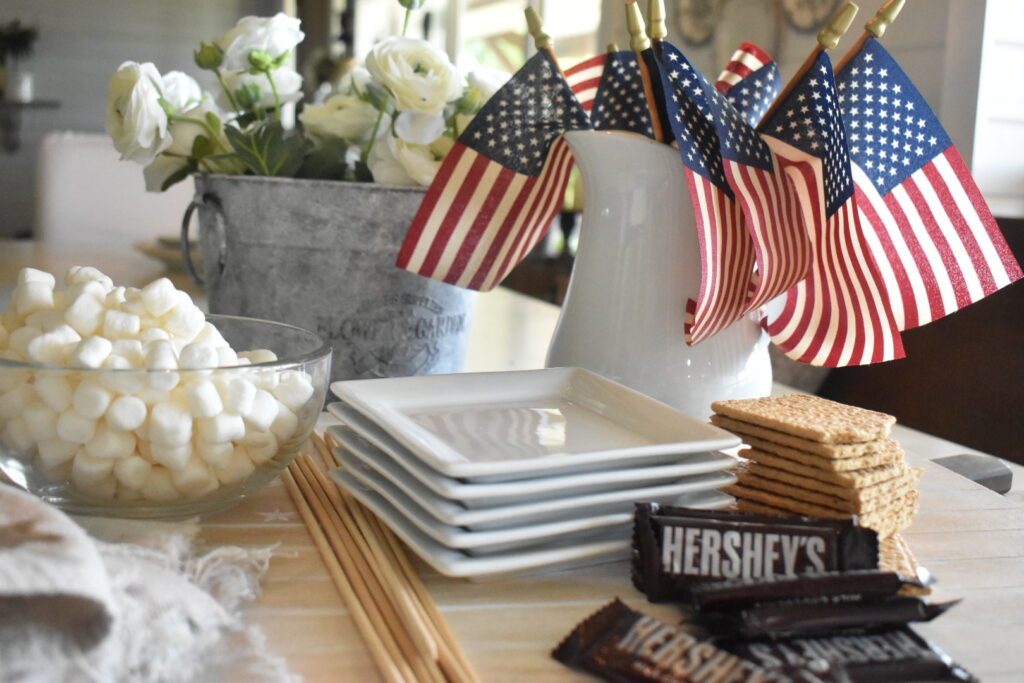 Hope this helps to bring you a little inspiration to your summer decor!
xoxo