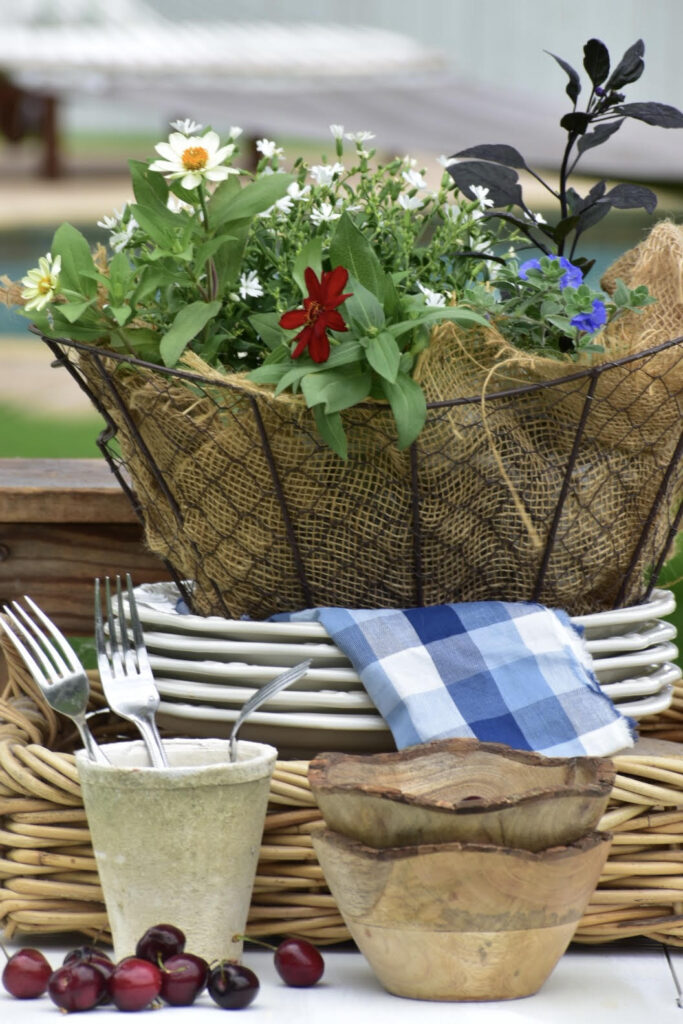 If you need an easy centerpiece for the 4th that is also reusable, this is the one. This EASY RED WHITE AND BLUE GARDEN BASKET will make a great statement on your table, but instead of throwing it out in a few days like you would a normal floral arrangement you can just plant your flowers.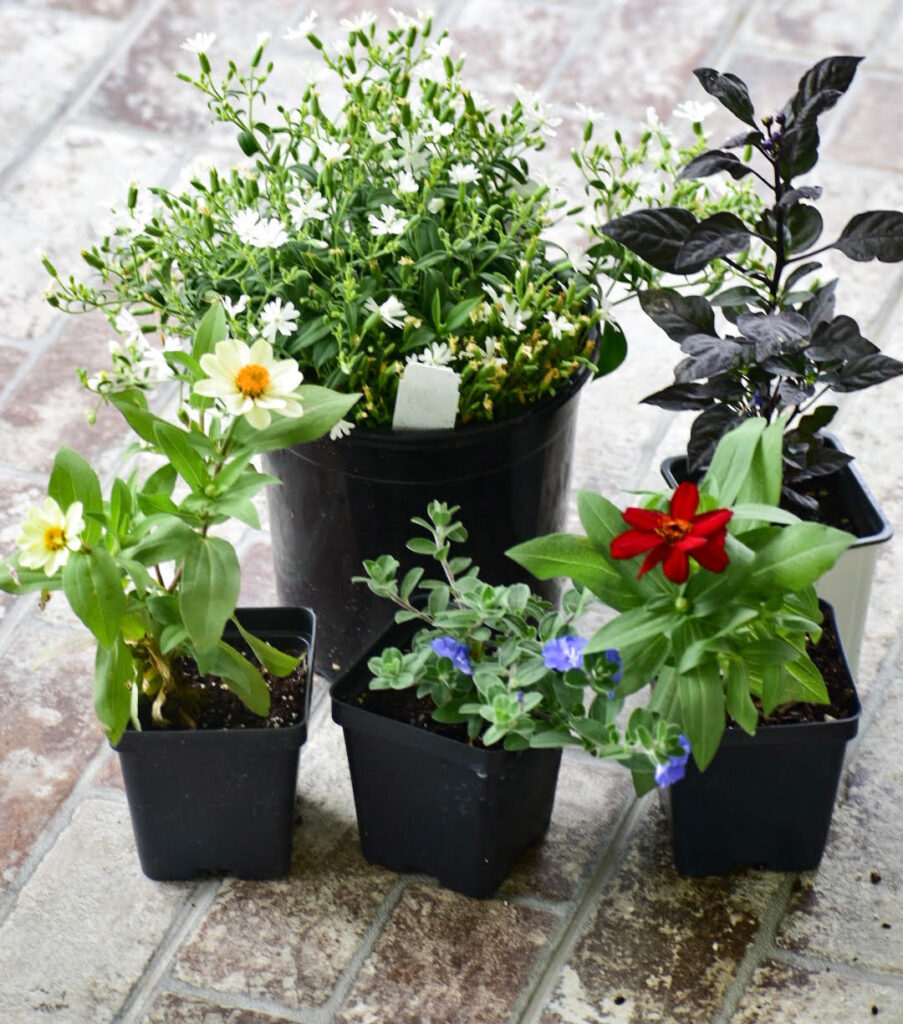 Start by stopping in your local nursery for flowers. Finding the red and white flowers was super easy, but the blue was a bit challenging. I ended up with more of a purple blueish combo, but I still loved how they look with the red and white. Here is what I found:
Dwarf Morning Glory
Cayenne Pepper (I cant wait to stick this in the ground with the rest of my peppers)
Soapwort (this is a groundcover so it will look great in my flower bed)
and last but not least my favorite….zinnias (these are super inexpensive and you can get them in plenty of colors)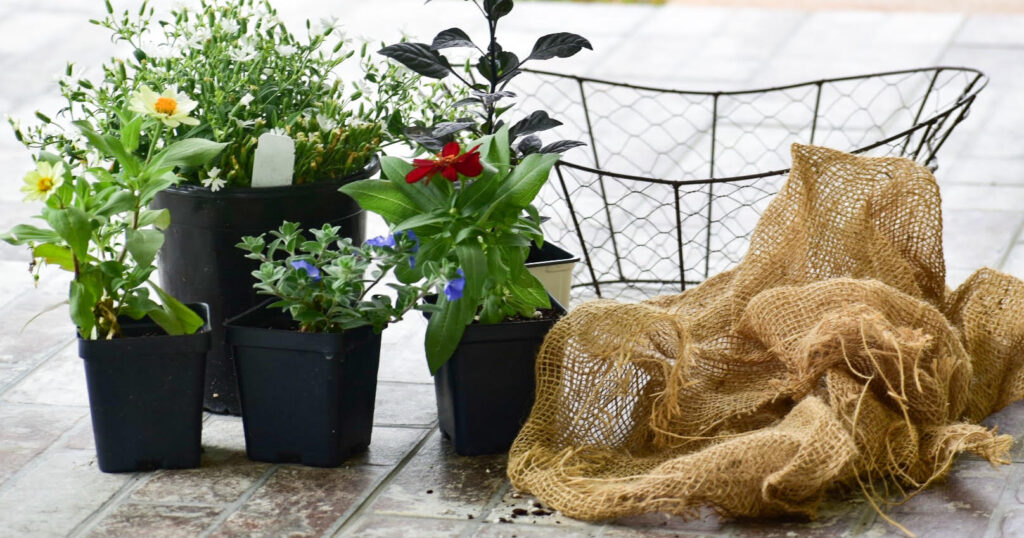 I found my basket at www.walmart.com, but any basket will work. Because I didn't want to see so much of the dirt, I used some scrap burlap that I had on hand.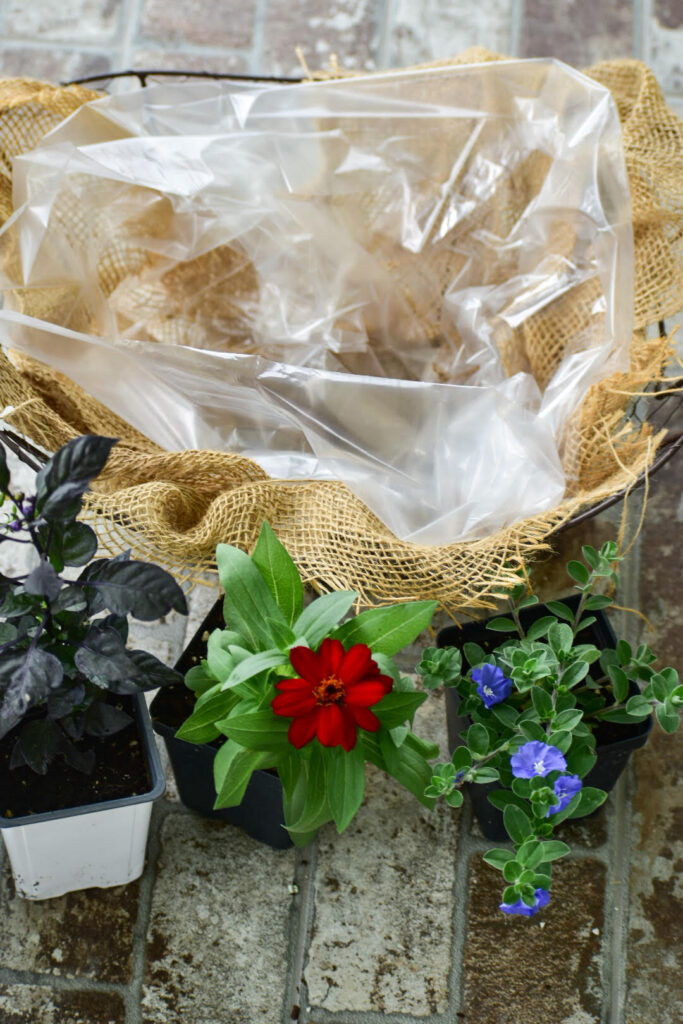 The trick to using a basket as a planter without ruining the actual basket is to make sure you line it with a plastic bag first. For the shape and size of this basket I was able to use a slow cooker liner. Once the basket is lined all you need to is plant the flowers.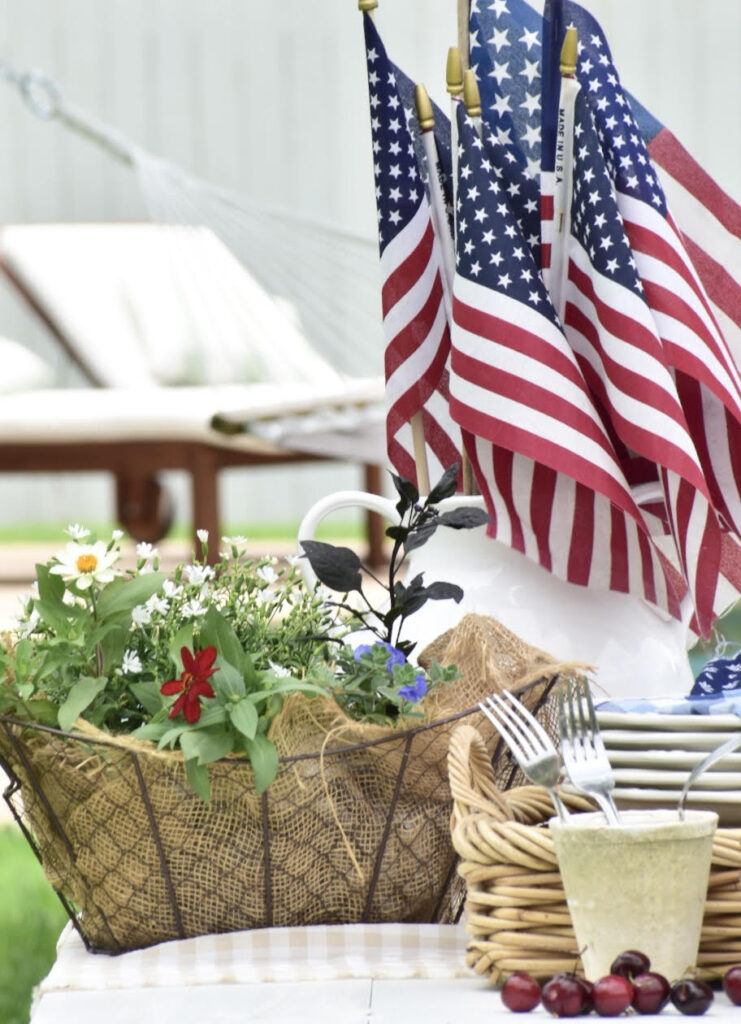 So simple and perfect for your back yard 4th of July party! Dont forget to check out some of my other patriotic party ideas https://mylittlewhitebarn.com/diy-neutral-flag-tray/
Have a great 4th!
xoxo