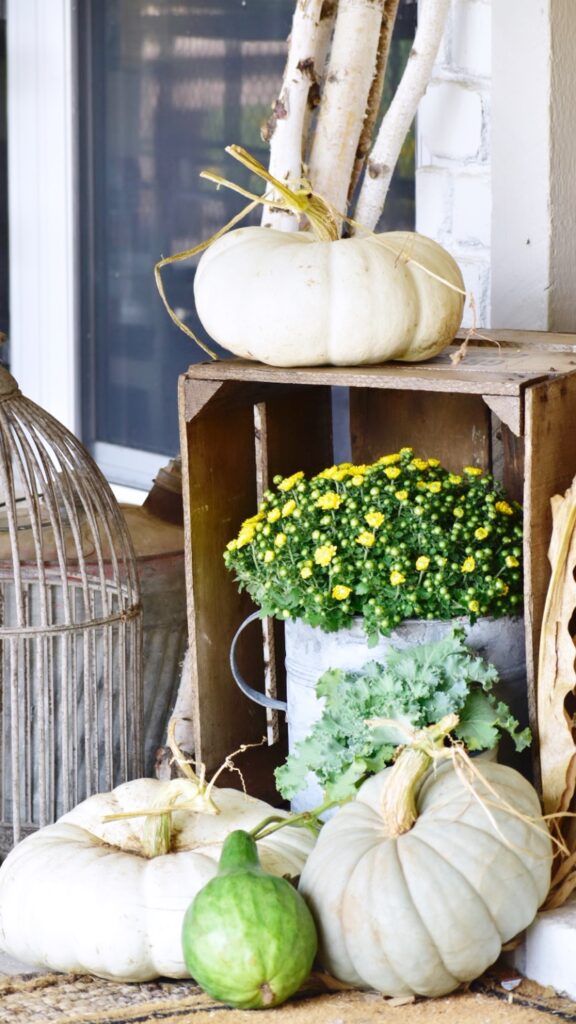 Hello there! It's the day after Labor Day, and although it's not officially fall it's close enough for me. I drove to our local nursery to grab some seeds for my fall garden, and spotted the boxes of pumpkins as soon as I drove up. I knew right away that today would be the day for my fall porch decorating. This year I decided to stay on a budget for my fall porch decorating, because well let's be honest I just dropped a kid off at college, and I'll be sending another next year. Everything I do for the next few years needs to be on a budget.
I don't typically love to use too many faux pumpkins, so I try to hold out on decorating the porch until the stores start selling the real ones.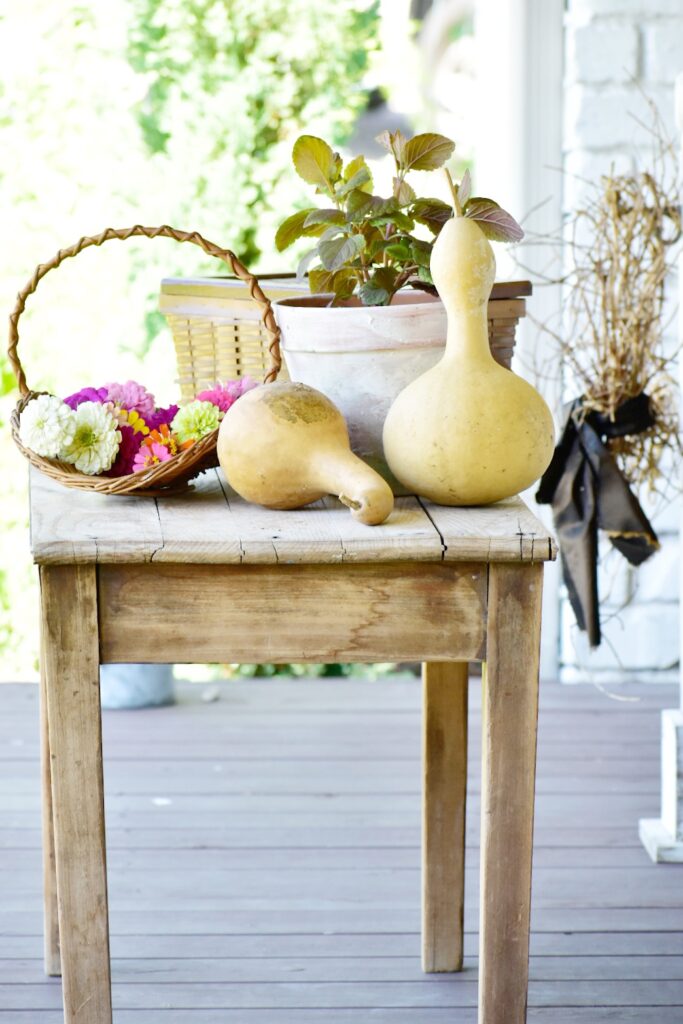 This is the first year I have been able to find gourds too, I love them. Im obsessed with the odd shapes and colors of them, and the good news is they are less expensive than pumpkins. By adding these I was able to buy fewer pumpkins.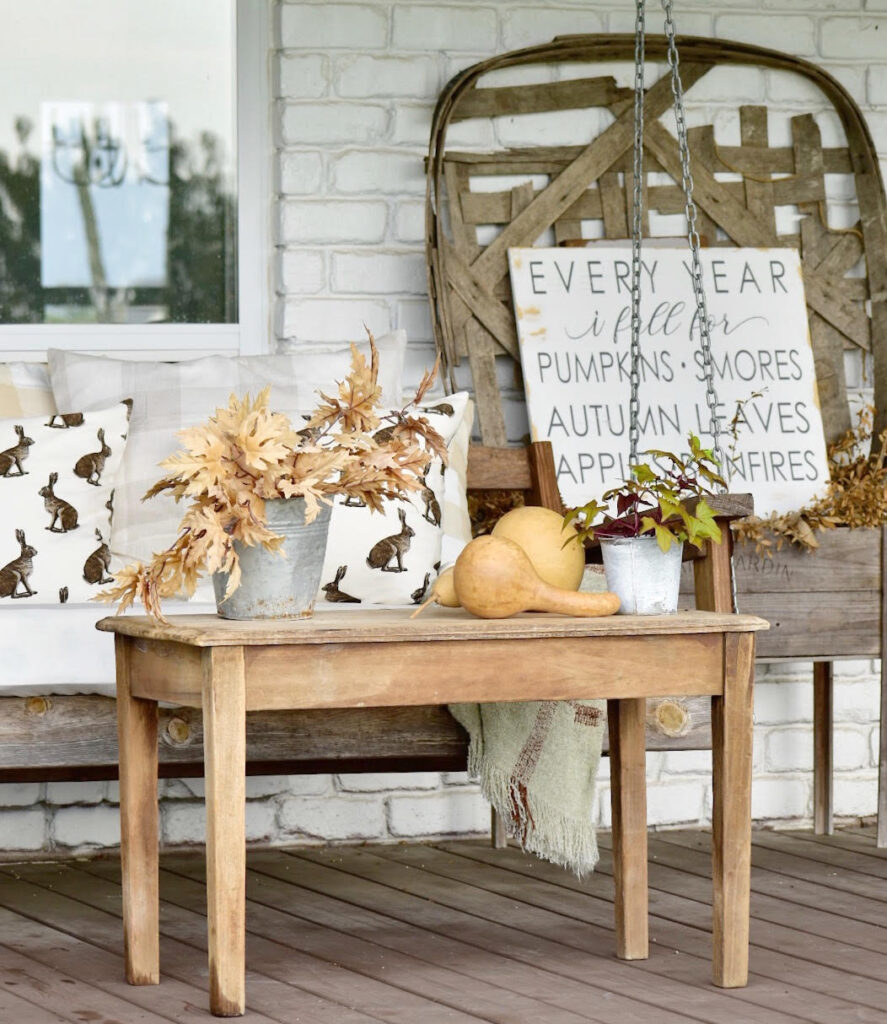 Im trying to keep my fall colors pretty similar to the color palette I keep inside my home this year, which will allow me to just use a lot of the decor that I already have. Whites, tans, grays, and a few pops of green. Fall porch decorating on a budget was much easier than I expected, because I was able to use my existing decor.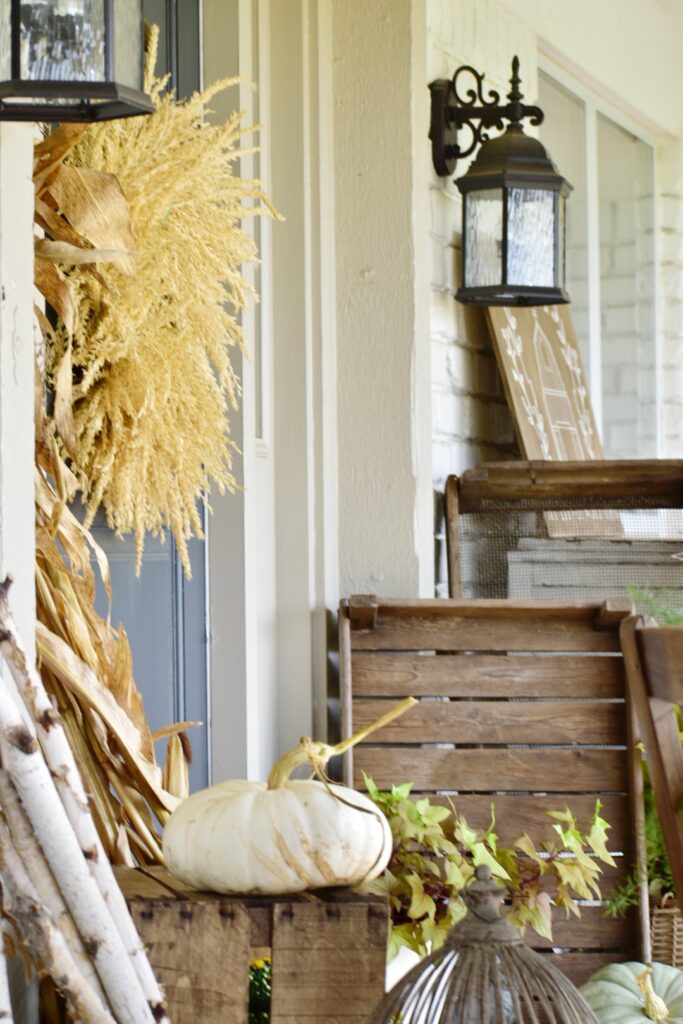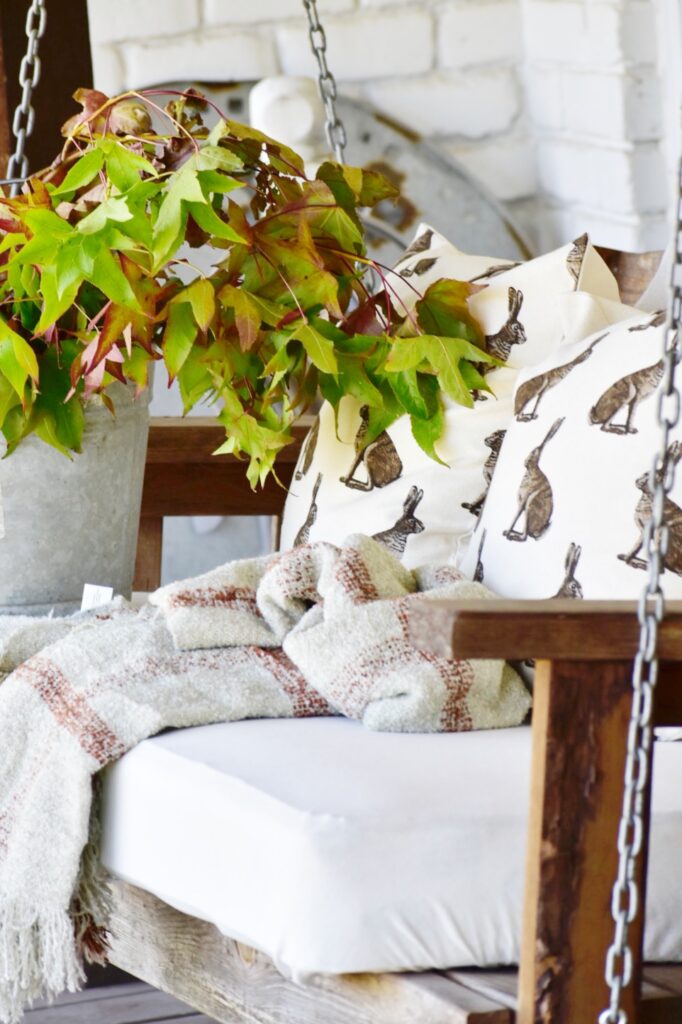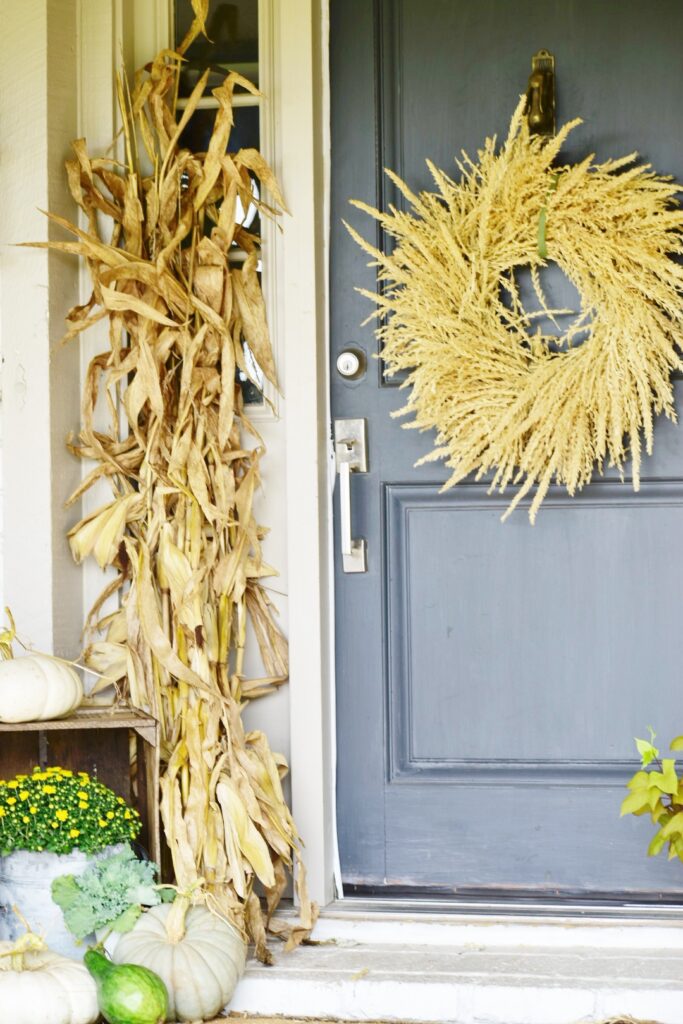 Using what I already have out here, but adding some pumpkins, gourds, and a few fall plants is all I needed to do to spruce up my front porch for fall without breaking the bank. If your looking for more fall inspiration, be sure to check out my post https://mylittlewhitebarn.com/early-fall-touches-in-your-home/ here!
xoxo