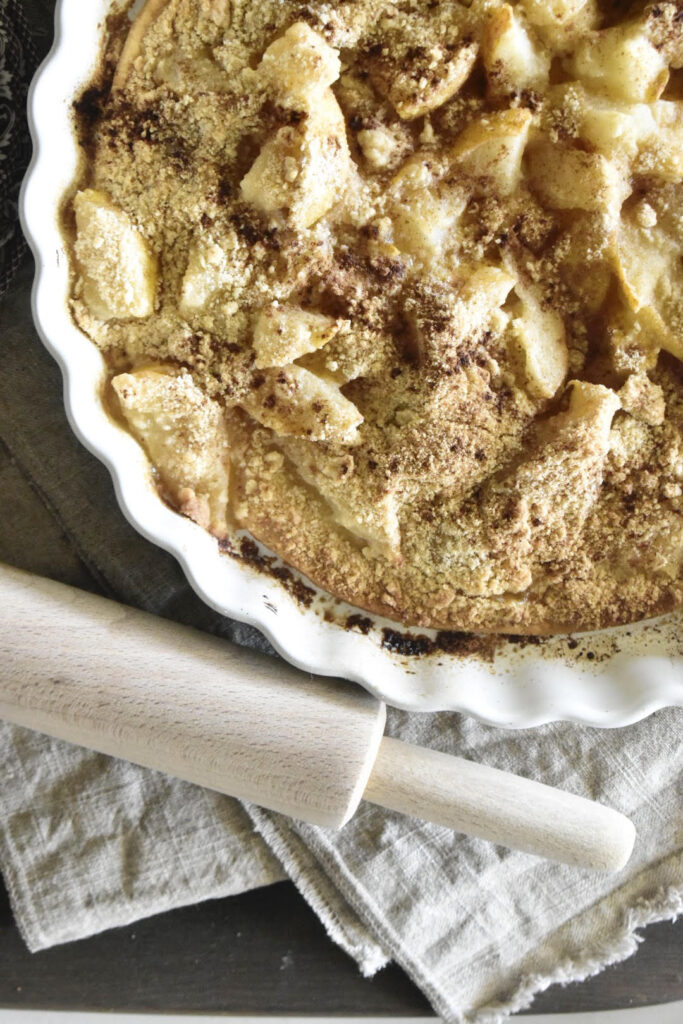 I just love the fall! All the things, pumpkins, scarecrows, falling leaves etc… but can you guess what I love about fall the most? if you guessed food then you guessed right! There is just something so comforting about all the food in fall. Hmmm…maybe that is why they call it comfort food. My first "fall" treat of the season is this super easy and yummy semi homemade pear tart. I do realize that technically is not fall yet, but I couldn't resist with all the pears staring at me in the produce section.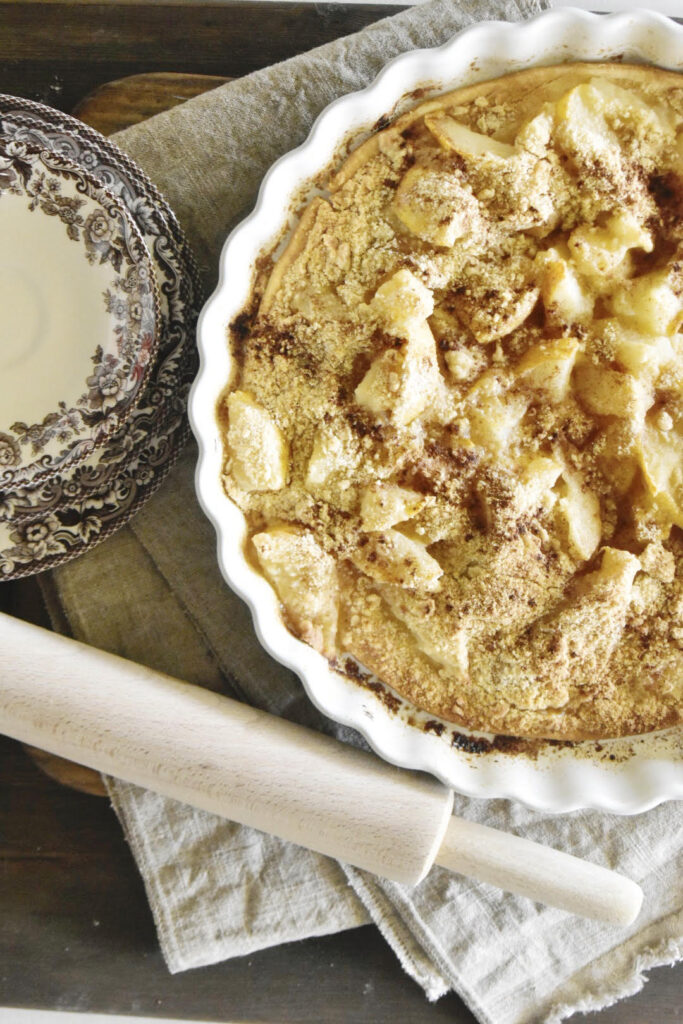 Here's my quick and easy semi homemade pear tart recipe, just in case those pears start to stare at you next time your in the grocery store. While you at it check out my blog post https://mylittlewhitebarn.com/early-fall-touches-in-your-home/ , it may make you want to grab a few extra to add to your home decor.
INGREDIENTS
1/3 cup of white sugar
3 tbl all purpose flour
6 cups sliced fresh pears (peeled)
1 unbaked 9 inch pastry shell
CRUMBLED TOPPING
1/3 all purpose flour
3 tbl brown sugar
2 tbl cold butter
Preheat oven to 400 degrees. Combine sugar and flour. Add pears, and toss to coat. Spoon into pastry shell. Then in a small bowl combine flour, and brown sugar. Cut butter in bowl until crumbly. Sprinkle over tart.
Bake at 400 for 40 minutes until pears are soft and topping is golden brown.