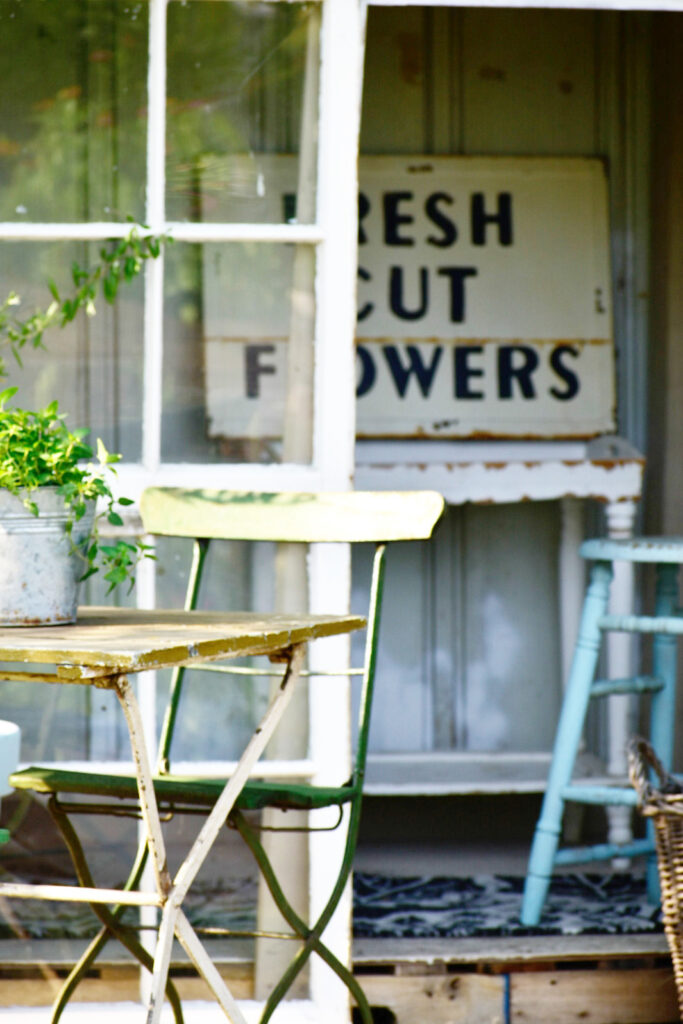 If you have been here before, then you know how much time I spend in my garden. You may have also figured out that I really love making something ugly pretty. So of course when I got the opportunity to mix the two together, I jumped on it. This outdoor shed makeover has been my funnest project this summer.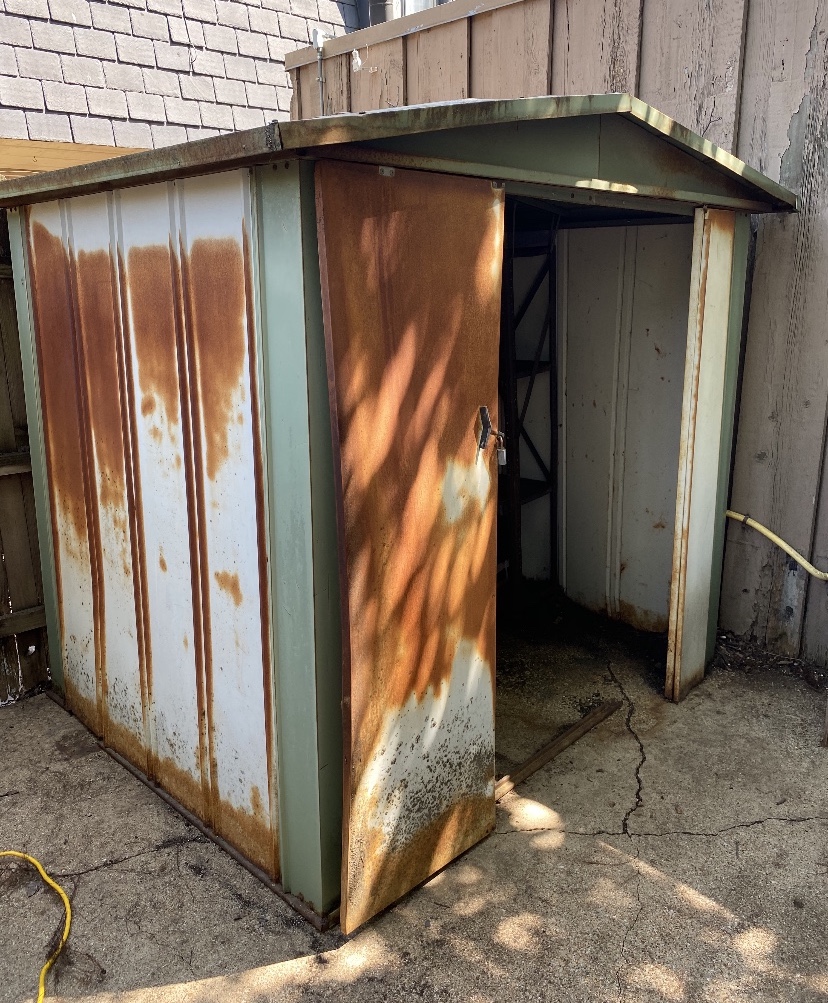 Can you believe that I actually purchased this? Yes I paid for it. Not much though, but I knew that I could bring it back to life. I'm not even sure I actually needed a shed, but I really wanted to see if I could make it pretty. Turns out I really like having the extra storage.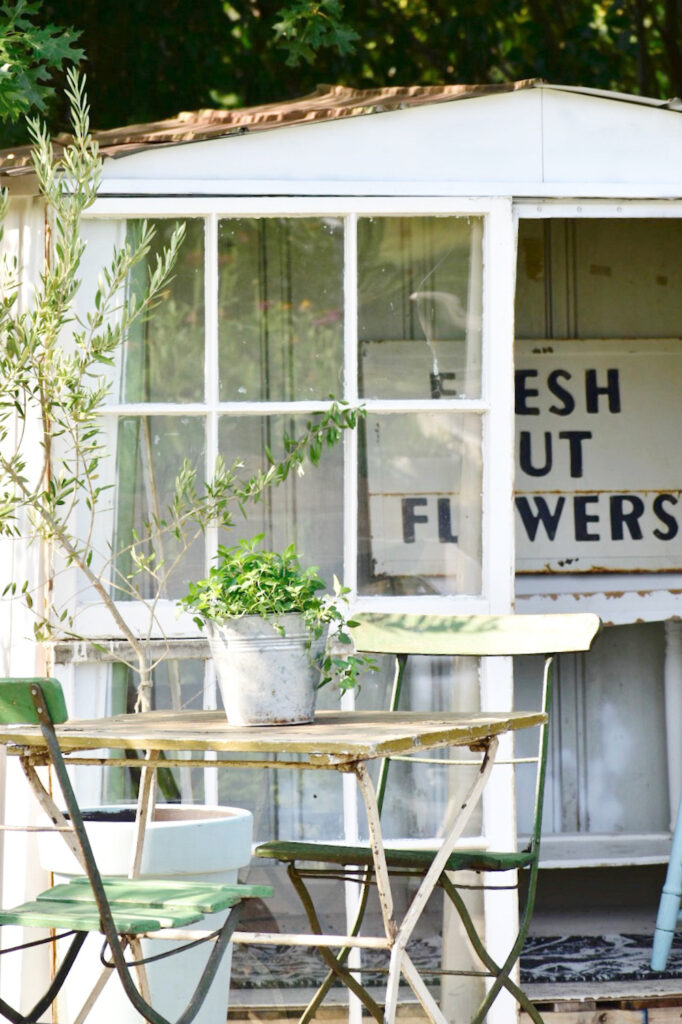 I'd like to sit here and compose a whole list of instuctions on how I transformed it, with all these amazing DIY tips but honestly all I really did was a few simple things.
Put it back together, it had to be taken apart to fit in my car…. I just lied to you I did not put in back together actually. I paid this sweet little man who sometimes does work for me, to put it back together.
Spray painted it once it was put together. It took 10 cans of white rustoleom spray paint…..next is the part where I got lucky.
I found a vintage window on the Facebook marketplace the same exact size of the door. How lucky was that? I should have bought a lottery ticket that day.
Hung the window in the opening. What I really mean is that it just wedged into place perfectly.
And voila that's it.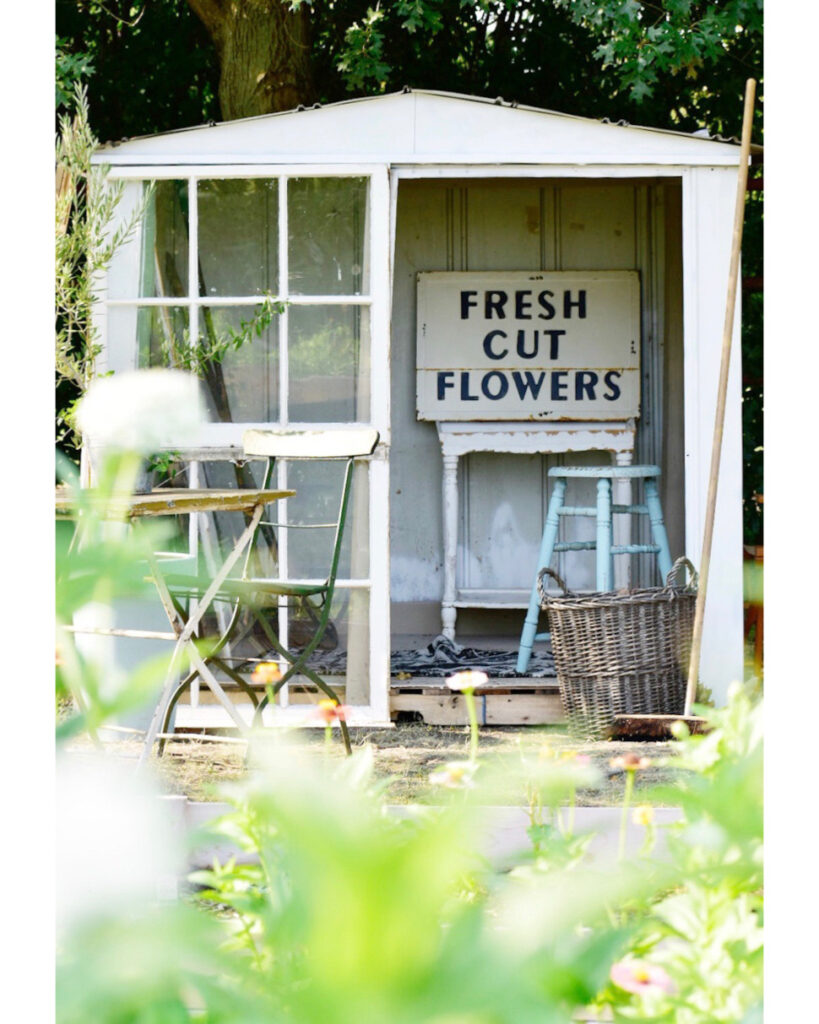 I just love having extra storage in my garden, and I love really loved the challenge of this outdoor shed makeover.
If you want to see more pictures of my garden click here: https://mylittlewhitebarn.com/summer-garden-tour-and-blog-hop/
Maybe this will inspire you to find your own old rusty outdoor shed fixer upper, and transform it. If so make sure you send me pics!