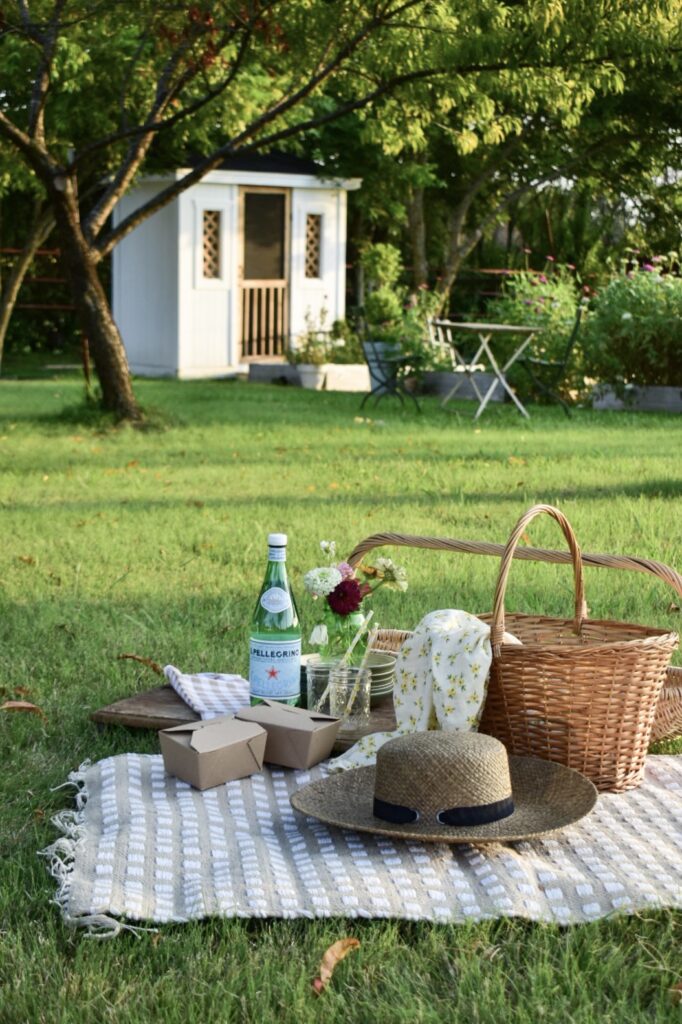 Celebrating can be as simple as grabbing a blanket, a basket, filling it with simple food, and walking out to your own backyard. I can't think of a better way to celebrate friendships or family than to host a fun summer picnic. I love hosting, and I love being outdoors as much as I can. Having a picnic will accomplish both. These long summer days just make me want to soak up all the sun that I can get!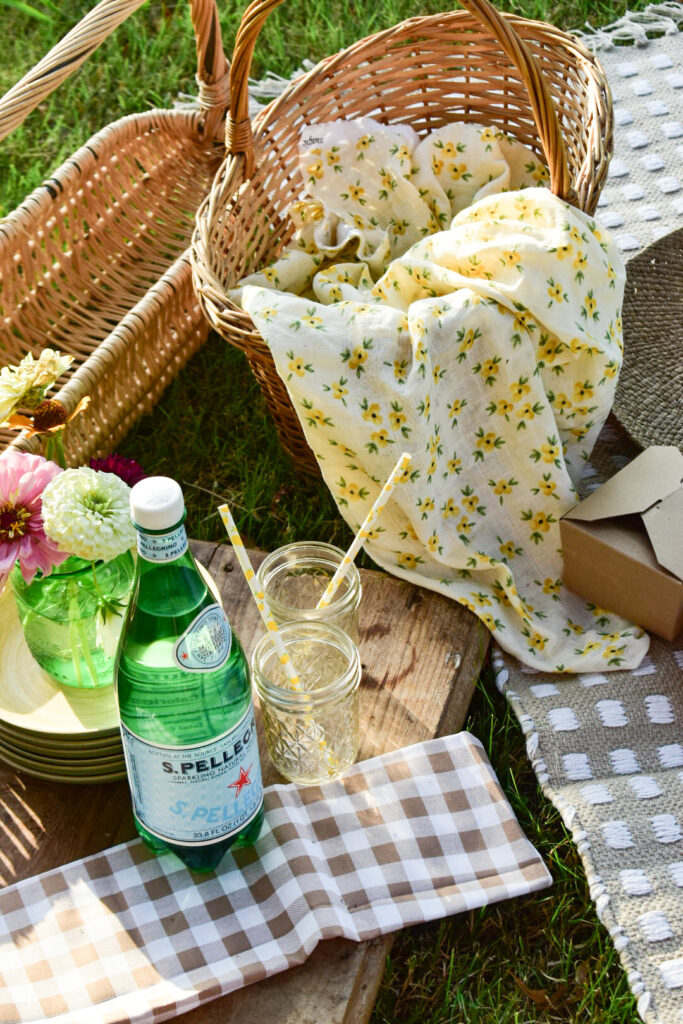 The best part of having a picnic is that the preparations are so simple. If you don't feel like making your own you can buy store bought pasta salads, sandwhiches add a cup of fruit and voila your done! A picnic menu is so simple and quick to throw togethet, you'll want to host them more often. I love using these super cute individual boxes to keep the food fresh. https://amzn.to/2WoWFBz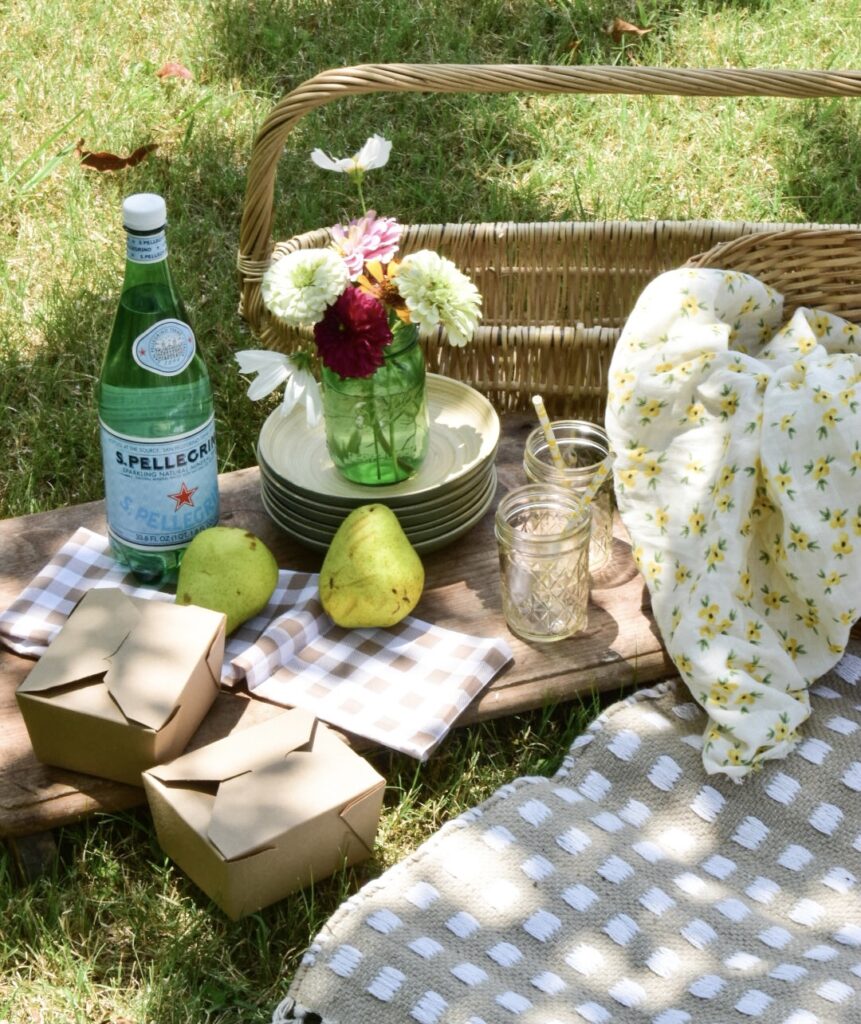 Did I mention the view? Whether you decide to host in your own backyard or at a park, the view can never be bad when your surrounded by green grass and fresh air! Want the view to be even better? Host your picnic at sunset!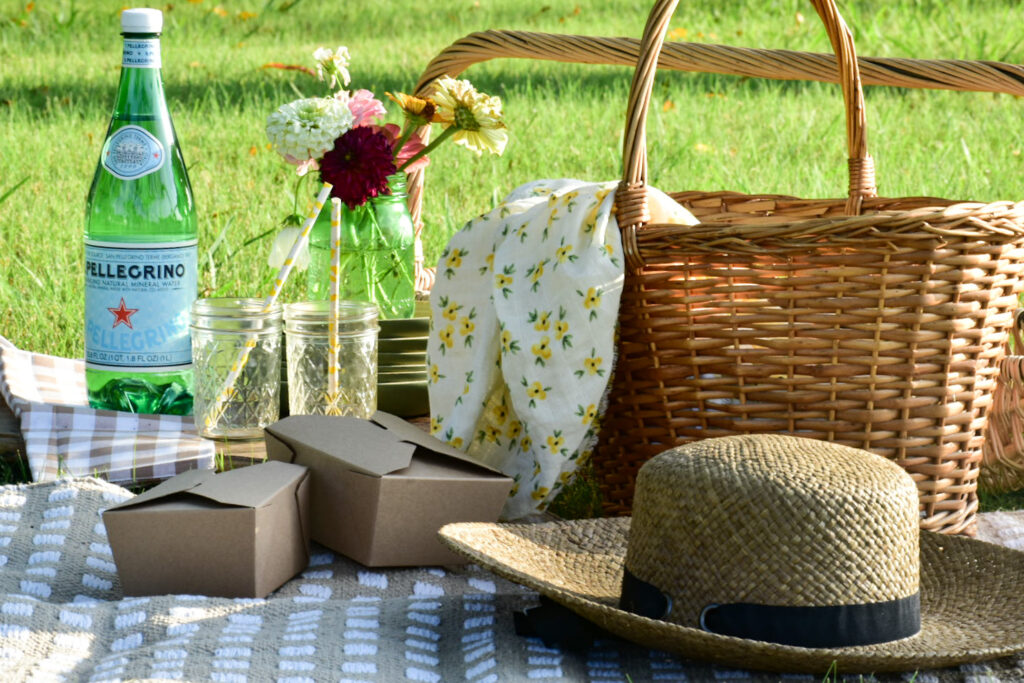 If your looking for something simple to add to your summer bucket list, I hope this will inspire you to think about hosting a simple summer picnic.
Be sure to check out my summer garden while your here: https://mylittlewhitebarn.com/summer-flower-garden-tour/
Thanks for stopping by!
xoxo