I try to keep my home pretty neutral so that I can add small touches of whatever season we are in. Sometimes I find decorating for summer a little harder than the other seasons, but here are 3 QUICK WAYS TO ADD A LITTLE SUMMER TO YOUR HOME that I did this summer.
Start at your front door with a pretty basket of flowers or a fun summer wreath to welcome family and friends! I found this super cute hanging basket at https://www.joann.com/ but I also saw plenty at my local tjmaxx in the purse section! Remember to think outside of the box, and think of things that remind you of summer.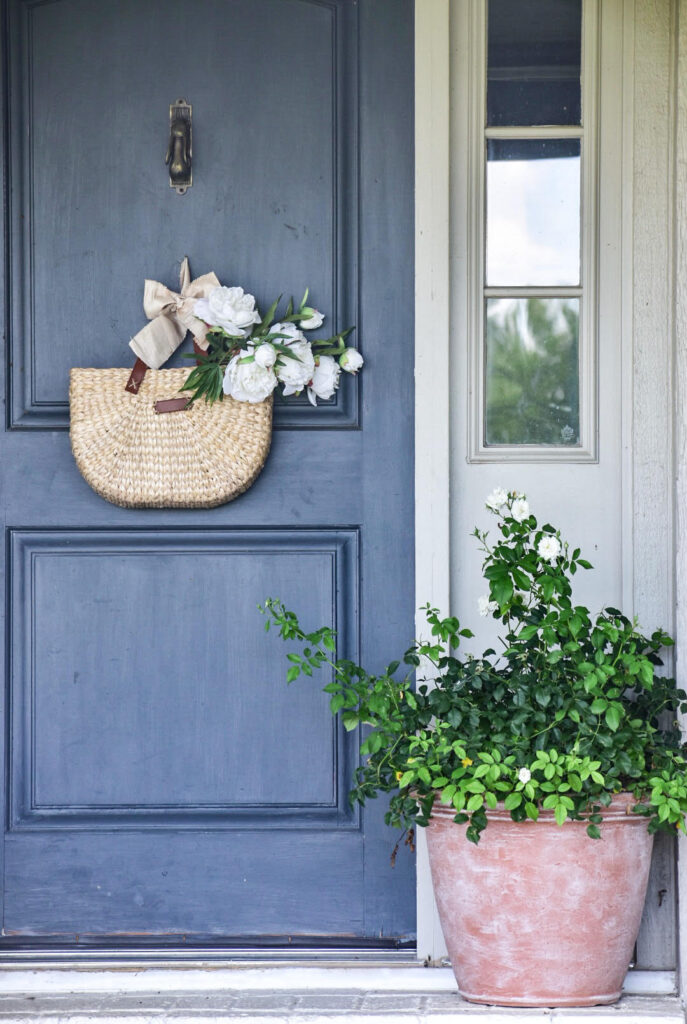 This is so simple, but I always keep a bowl of seasonal fruit on the cart in my kitchen. A bowl full of lemons or some fresh peaches off the tree just scream summer to me. It's inexpensive and easy to grab while at the grocery store or farmers market.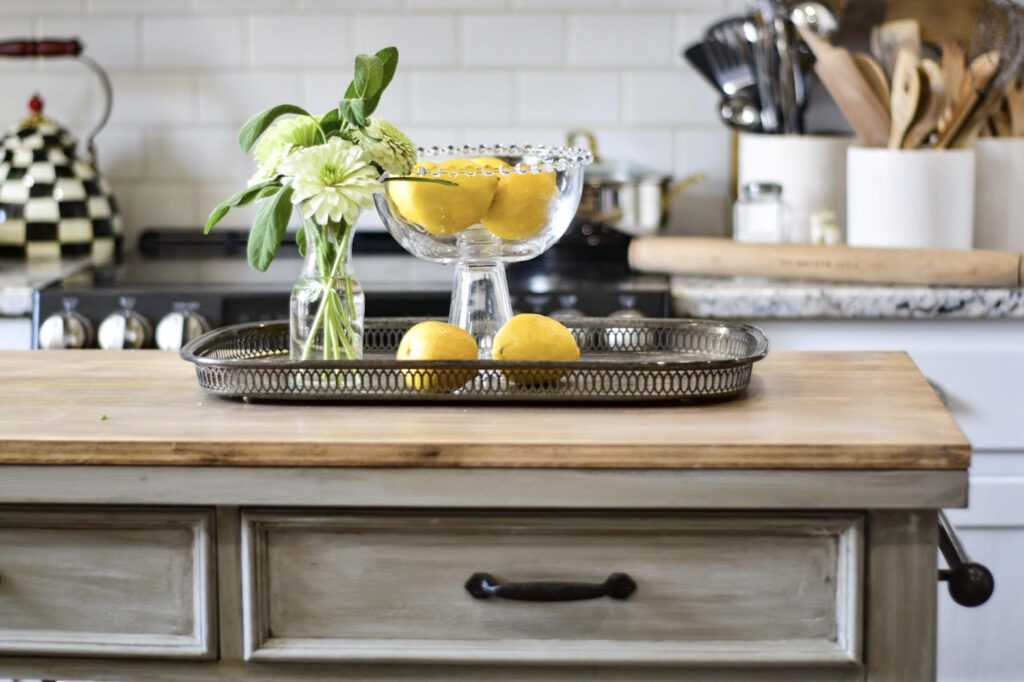 Lastly, this year I added some fun summer straw bags and a summer straw hat to my entry. I actually just grabbed them from my closet so it cost me nothing. If you don't already have a summer bag or hat, these are easy to find. I love recycling things that I already have, and I really love items that are multi purpose. Shopping my house saves me money and time.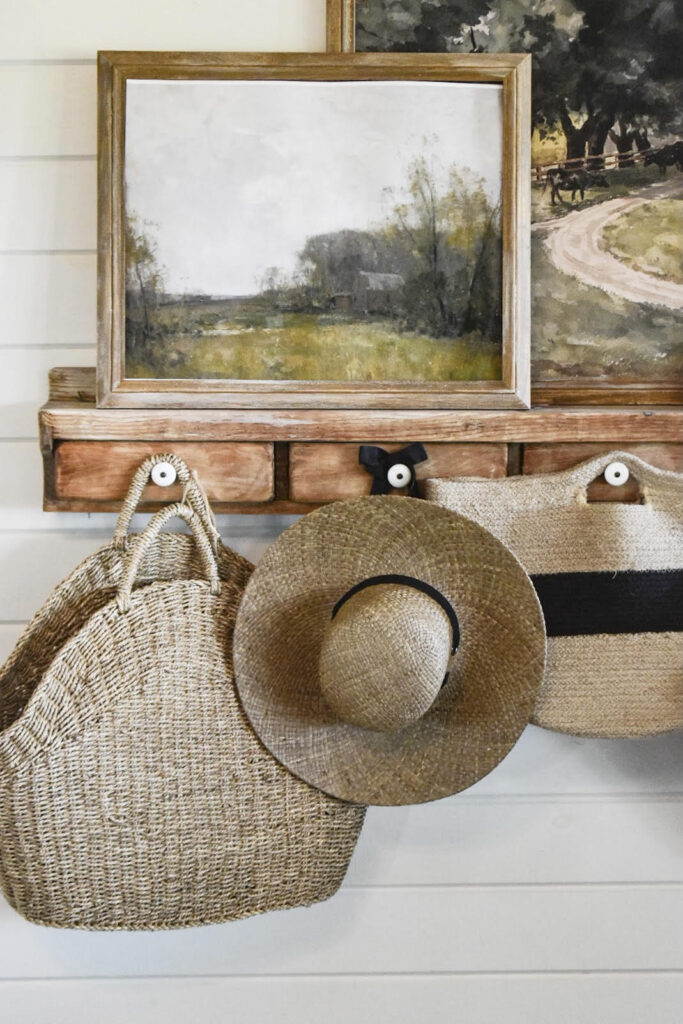 Adding a few summer touches to your home is super easy, and super inexpensive. It's always a good idea to shop your home first. If you do decide to shop for something new, think of ways that you might be multi purpose or something that you may be able to use for another season.
Hope this gives you a few ideas, and will inspire you to think of unique ways to add a little summer decor to your home.
Be sure you check out my summer tablescape from last year https://mylittlewhitebarn.com/summer-tablescape/ and make sure you subscribe so that you don't miss this year's.
xoxo