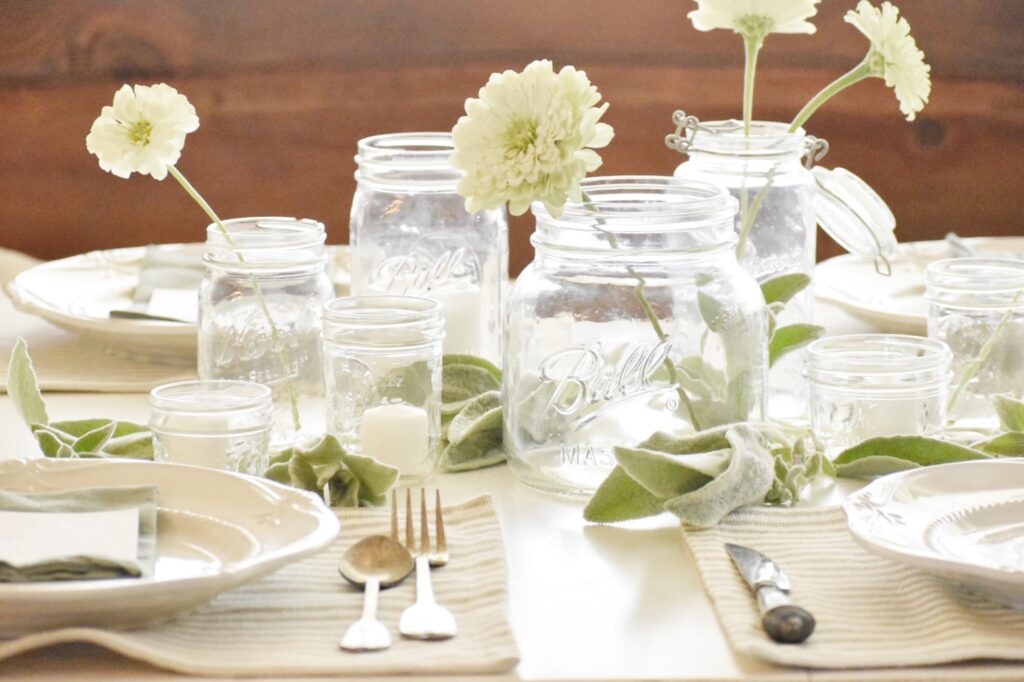 I am alway looking for new tablescape ideas, and this summer tablescape may actually be one of the easiest I've ever thrown together. Eating at home doen't need to be boring, as a matter of fact it can be fun. There is no reason to rush, you can have conversations without having to talk over people, no waiting for a table to open, and you can have an extra glass of wine without the worry of driving.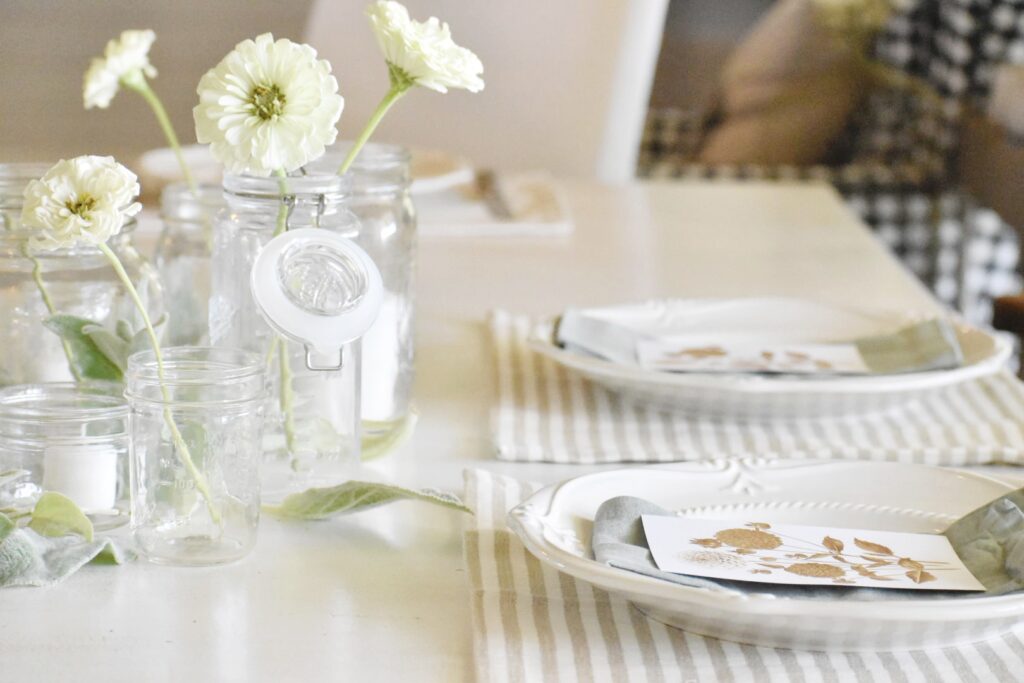 If we are going to stay home and eat more, we might as well make it pretty. I'm excited to use some of the things that I normally only pull out on special occasions. To really enjoy the "stuff" I built up over the years! Each night that we get to gather around the table should be a special occasion. I wish it didn't take a pandemic for me to realize it!
Everything I used on this tablescape came from my pile of "stuff". It was so easy to just grab some jars, add some candles, and pick some flowers from the yard. Pull out my dishes and the silverware that I only use on special occasions.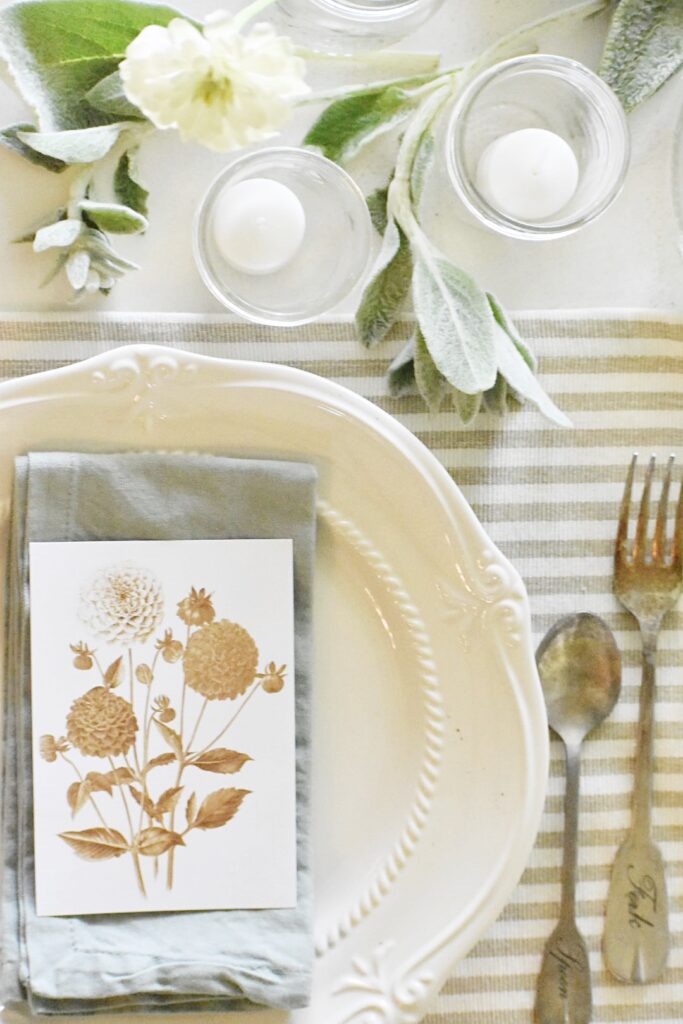 Do you recognize this dalhila print? I showed it to you a few posts back when I used it as summer art on my entry shelf. https://mylittlewhitebarn.com/change-the-art-in-your-home-on-a-budget/ I printed it smaller and used it again on this place setting to add an extra touch, and a gift for my guests. I love for people to come over and leave with a small token.
Hope you enjoyed the pictures of this summer tablescape, and remeber if you subscribe to my blog I'll send you a copy of this super cute dahlia print!