I don't know about you but I'm spending a lot more time in my kitchen. I tried making this copy cat Starbucks lemon loaf yesterday, and it was delicious. If you're looking for something to bake today, this is it!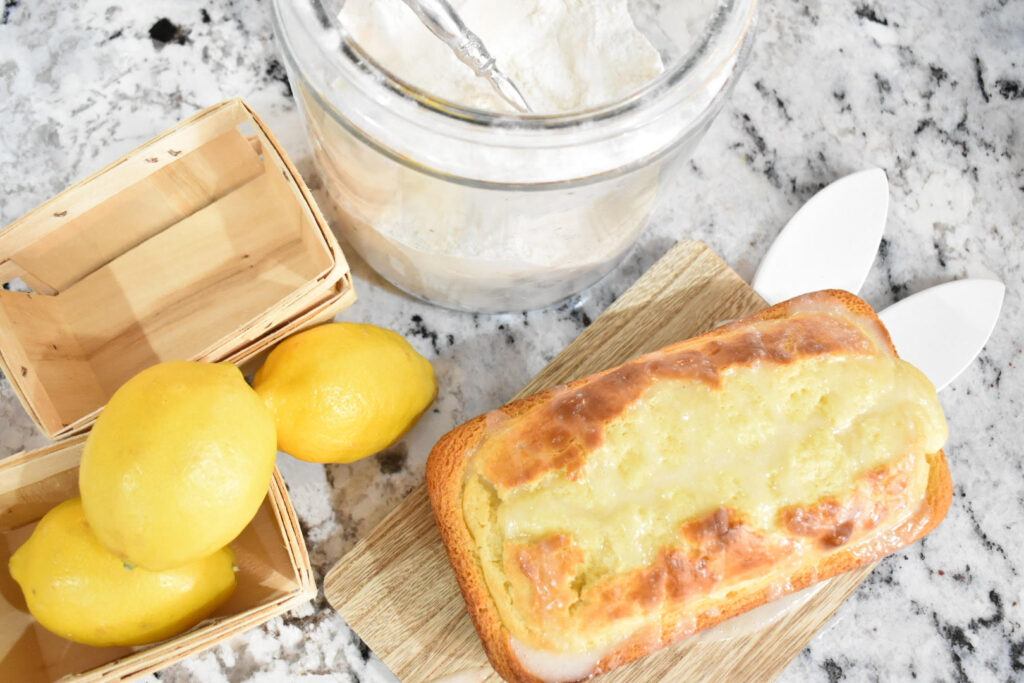 INGREDIENTS:
1 cup sugar
3 eggs
1 cup sour cream
1/2 cup vegetable oil
2 tablespoons lemon extract
2 tablespoons lemon zest
1 1/2 cup of flour
2 tablespoons of baking powder
1/2 teaspoons salt
GLAZE:
1 cup powder sugar
3 teaspoons lemon juice
Preheat oven to 350 degrees. Using mixer mix all loaf ingredients together in order. Cook in preheated oven for 30 minutes. Once loaf is cooked, whisk all glaze ingredients together and pour over warm loaf.
Let me know if you try out this recipe!