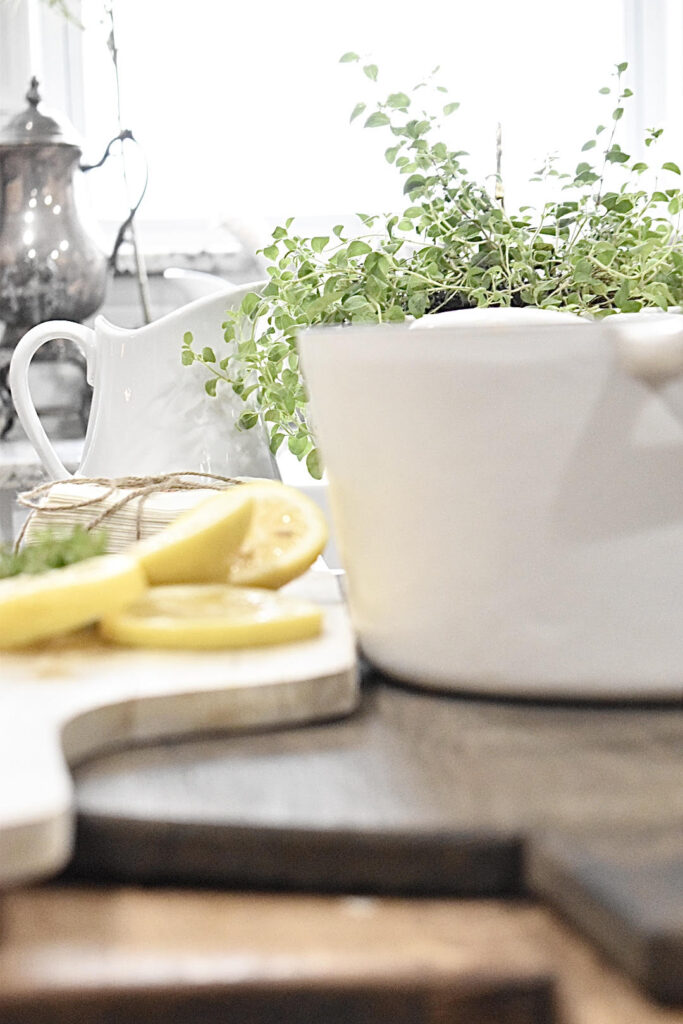 I love the scents of the season. A yummy fall candle in the fall, pine trees in the winter, and citrus in the spring and summer. Citrus smells so fresh and clean, the smell brings back so many summer memories for me. I love to burn candles, but also like to change it up a little on a day that I'm spending at home. On those days I like to simmer a few ingredients on my stove for an easy fresh smell.
Here is a simple quick recipe to make your entire house smell AMAZING.
In a saucepan, combine 3 cups of water, two lemons (sliced), 4-5 sprigs of lemon thyme and two tablespoons of orange extract. Bring the water to a boil. Then let simmer.
I let it simmer for about an hour, and my house smells amazing!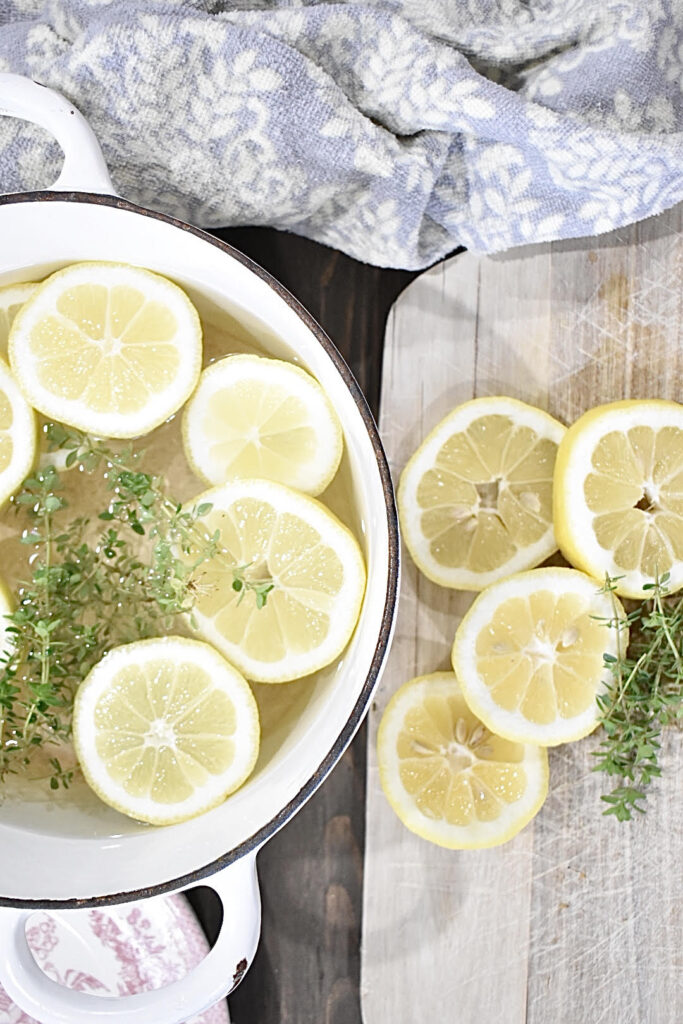 xoxo