Do you love lemonade? I love having a pitcher of old fashioned lemonade around all summer long!! It's easy, refreshing, and it looks pretty too!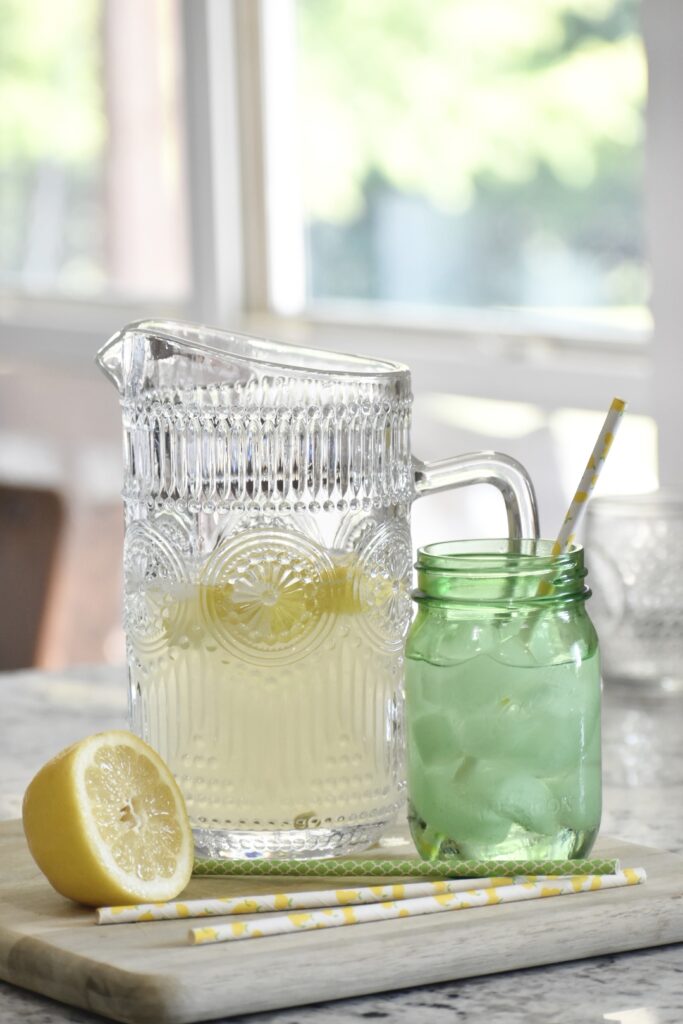 This is my favorite old fashioned lemonade recipe:
1 1/3 cups sugar
5 cups of water (divided)
1 1/2 cups of lemon juice (approximately 10 large lemons)
In a large saucepan, combine the sugar, and 1 cup of water.

Cook over medium heat until all of the sugar is dissolved – about four minutes
Stir in the lemon juice and the remaining amount of water. Refrigerate until cold!!
It's really that easy!!
xoxo
If you liked this post, be sure to check out my "Lemon Loaf" recipe.