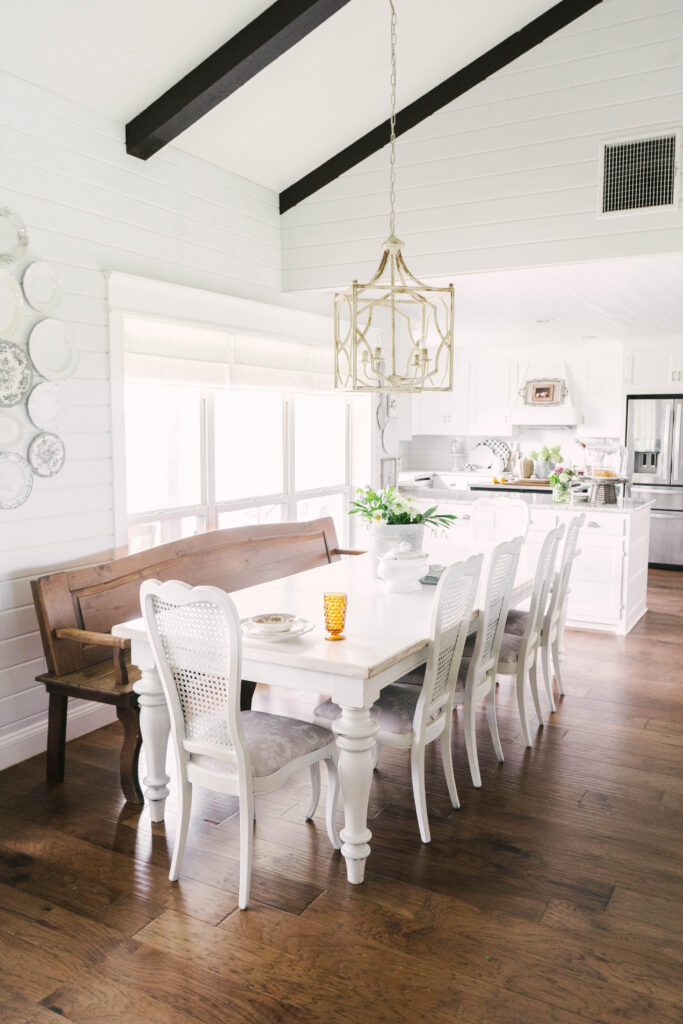 Today I'm teaming up with two other blogger friends to bring you a Treasure Hunted Home Tour. All of us will be sharing our favorite thrifted, vintage and secondhand finds that add character to our homes. You'll also find tips to treasure hunt for your own home. After this post be sure to head over to the other tours linked below.
I started the tour talking about my latest facebook marketplace find. I found some amazing chairs on the marketplace, messaged the seller, and drove to her home the next day. Once I got to the sellers house I realized that the chairs that I had seen on the marketplace wouldn't work for me. Luckily I asked her if she had anything else she was selling. I thought to myself that I drove all the way to her house (45 minutes away), I don't want to go home empty handed. She said…… "well yes I have more chairs in my attic, if you want to look at them" of course I said yes. I saw these chairs right away and knew they would be coming home with me! I learned a long time ago to always ask if a buyer has anything else to sell.
I found this old chippy door on the Facebook Marketplace, and had my husband hang it on a barn door track. When I say it was chippy I mean it was really really chippy. Like paint falling off of it chippy. I wish you could have seen his face when we picked it up. He doesn't ever see my vision until after it's all done.
I love Facebook Marketplace because I struggle with asking someone face to face if they will take a lower price, but somehow it's easier to ask for a better price from behind a screen.
Did you see what I did with one of the other vintage doors that I found ? https://mylittlewhitebarn.com/vintage-door-towel-rack/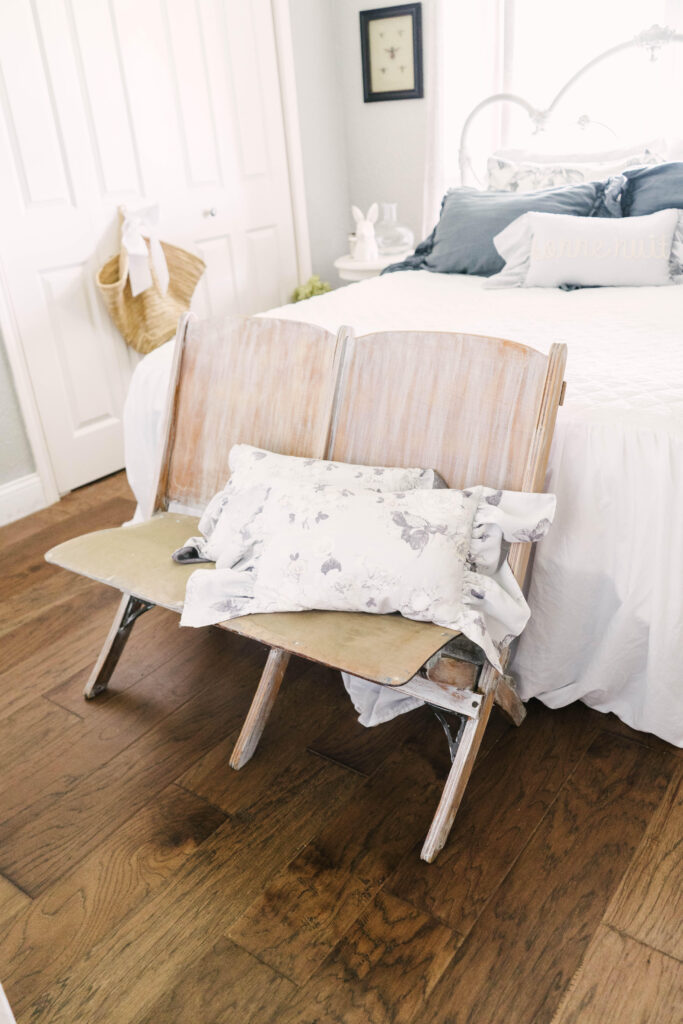 Aren't these vintage movie theater seats fabulous? I found these at a thrift store, but guess what? The thrift store was listed on the marketplace, so I'm not sure if I would call this a marketplace find or a thrift store find. Either way I'm obsessed with them. I frequent that thrift store often now, because once you find a good thrift store, then you need to visit it often. You don't want to miss something!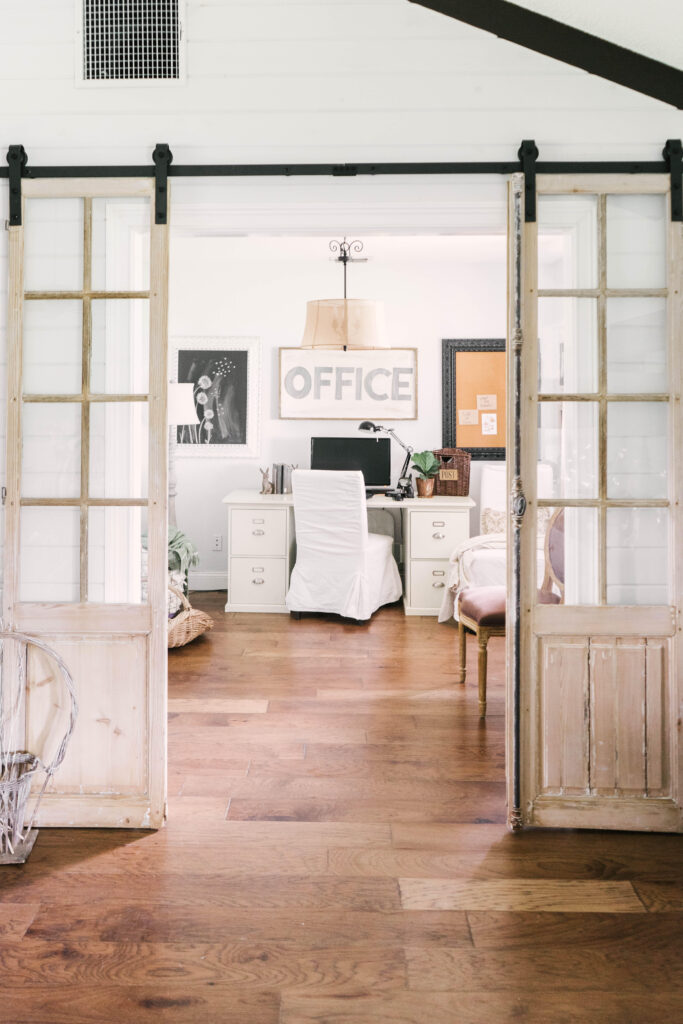 These doors are probably my very favorite find, they were actually my anniversary present. Who needs diamonds when you can get fabulouse vintage doors from a church in paris from the 1800's? I mean look at that hardware. I found them at an antique store, and although they weren't nearly as inexpensive as some of my marketplace or thrift store finds they are worth every penny.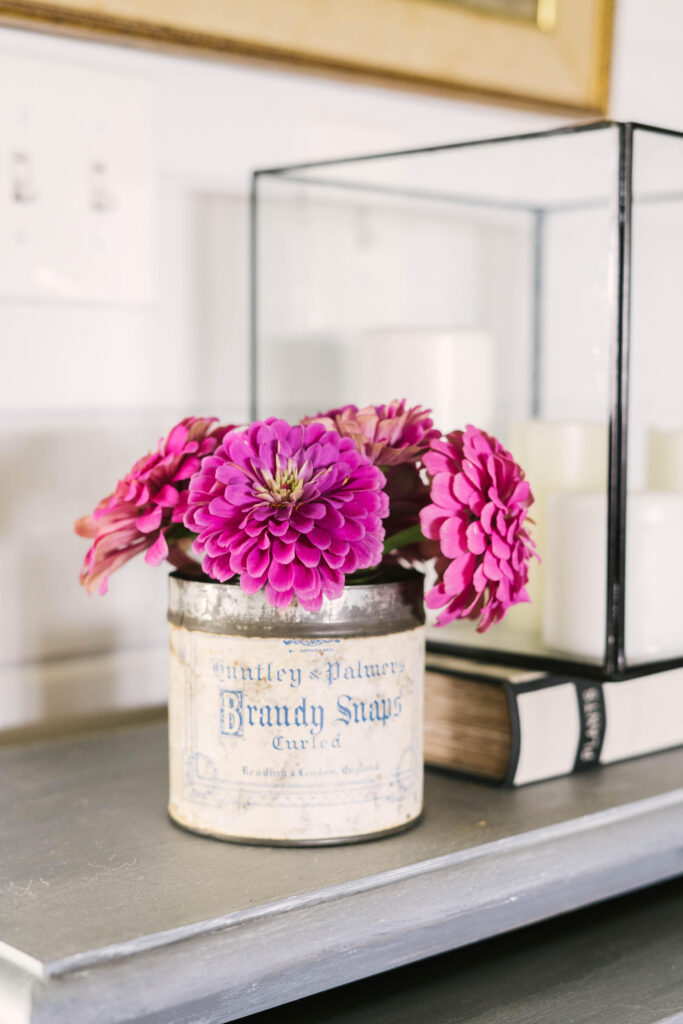 I could sit here all day and write aboutt all my vintage finds, but I'll close with this super cute vintage can that I found at a flea market. Doesn't it make the prettiest vase? It's really fun to think of unusual ways to use vintage finds.
I hope this post inspired you to find unique items for your own home. For even more inspiration head over to see shop farmhouse living here and Michele's Home here
Also for a full home tour click her