Can you believe it's already August 21st? I feel like the summer flew by. Let's be honest though, the summer is never long enough.Doesn't it fly by every year? This is the time of year that I am starting to think about fall decor. I mean how can you not, the decor is everywhere. Every store in town is busting with fall decor. It's just still so darn hot in Texas, it's really hard for me to go full out fall in August. I always start with what I like to call early fall touches of home decor. It is just how I like to start the season, while I wait for the live mums, and the real pumpkins to show up.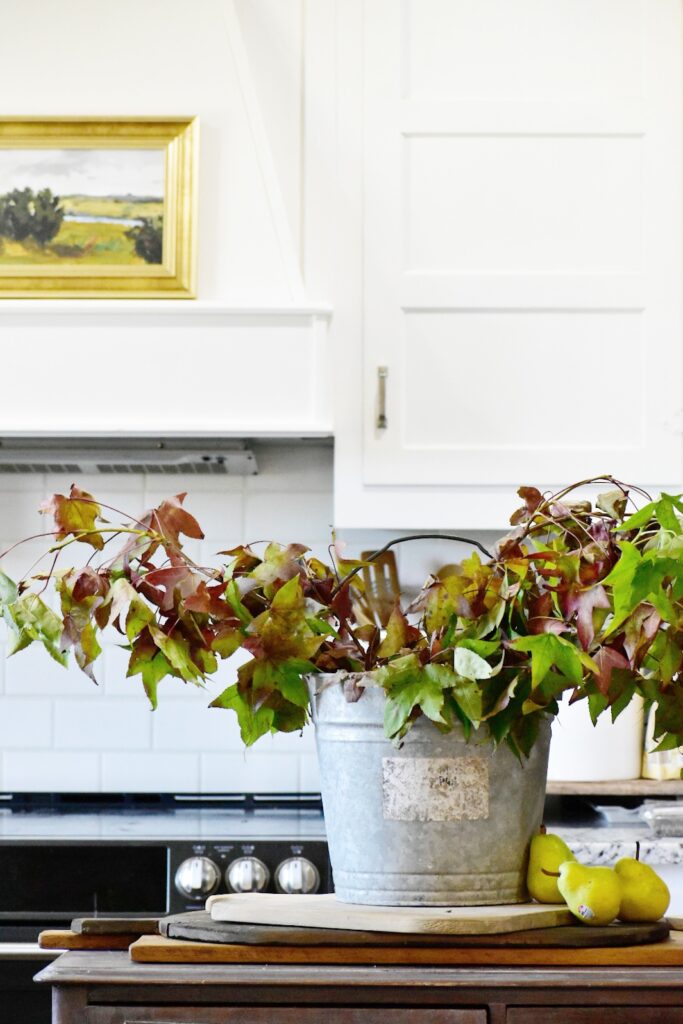 I like to just start to slowly add in warmer colors, but still somewhat keep everything neutral. You can easily add small touches without breaking the bank. I actually find inspiration with seasonal items at my grocery store.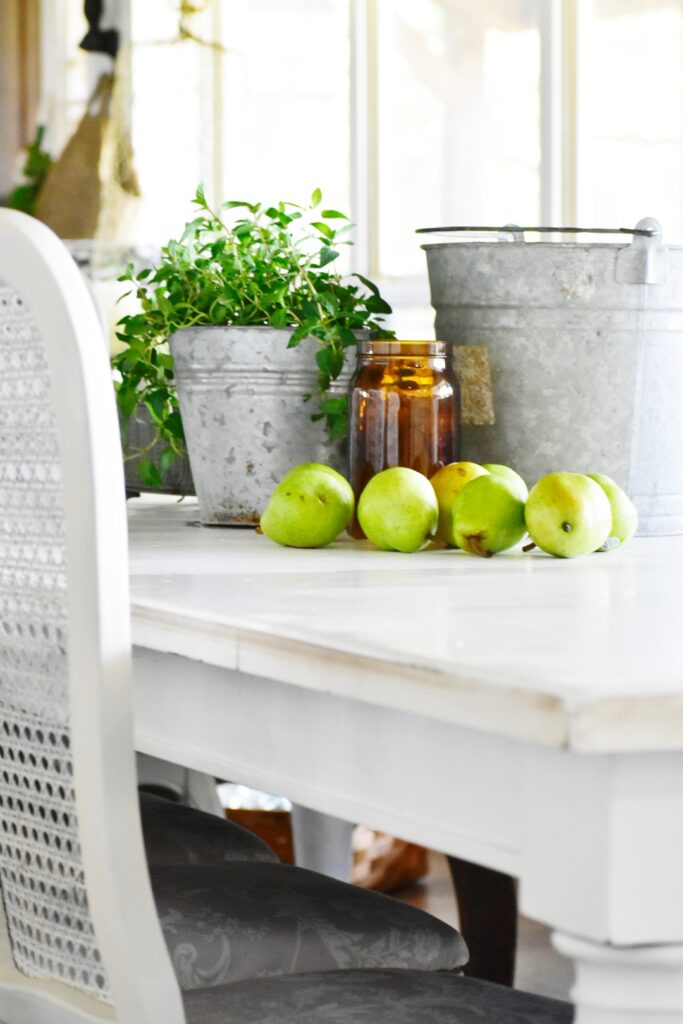 This year I simply cut some branches from my trees, pulled out some amber colored vases, and added some pears.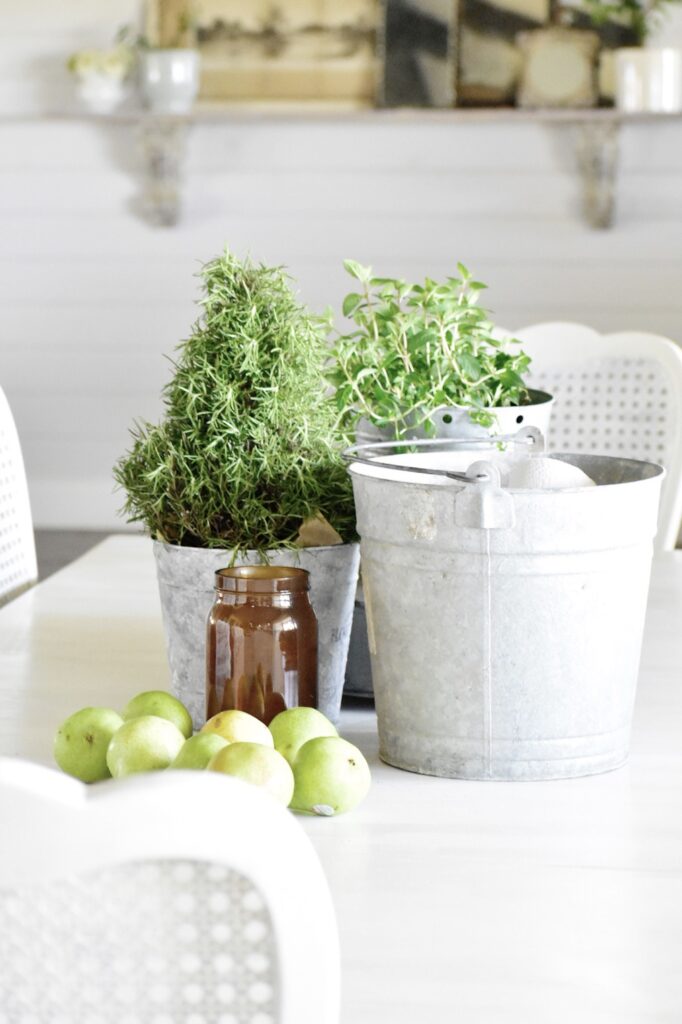 Did you notice that I'm slightly obsessed with pears this year? I'm kinda thinking that these will replace my desire to to pull out the pumkins for a bit.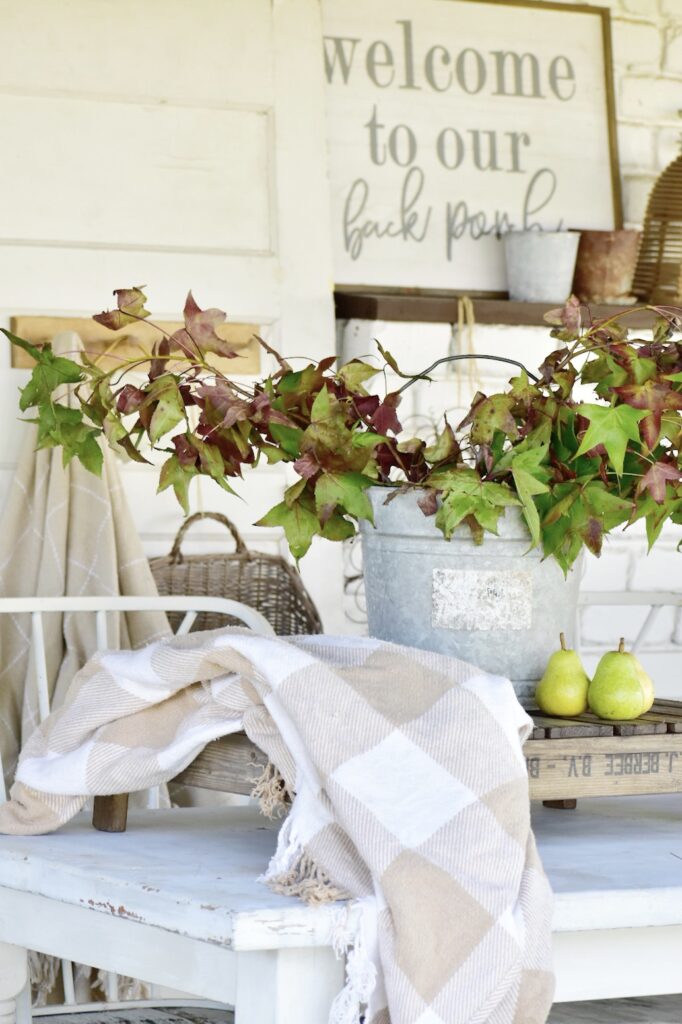 Adding just these few touches all over the house and on the porch, will help me to to wait just a little longer before I go full on cozy fall vibes. After all it is 1,000 degrees here still.
Be sure to check out http://mylittlewhitebarn.com/treasure-hunted-home-tour-adding-thrifted-finds-to-my-fixer-upper/ to see a sneak peek of some of the thrifted finds I'll be using on my fall tablescape.