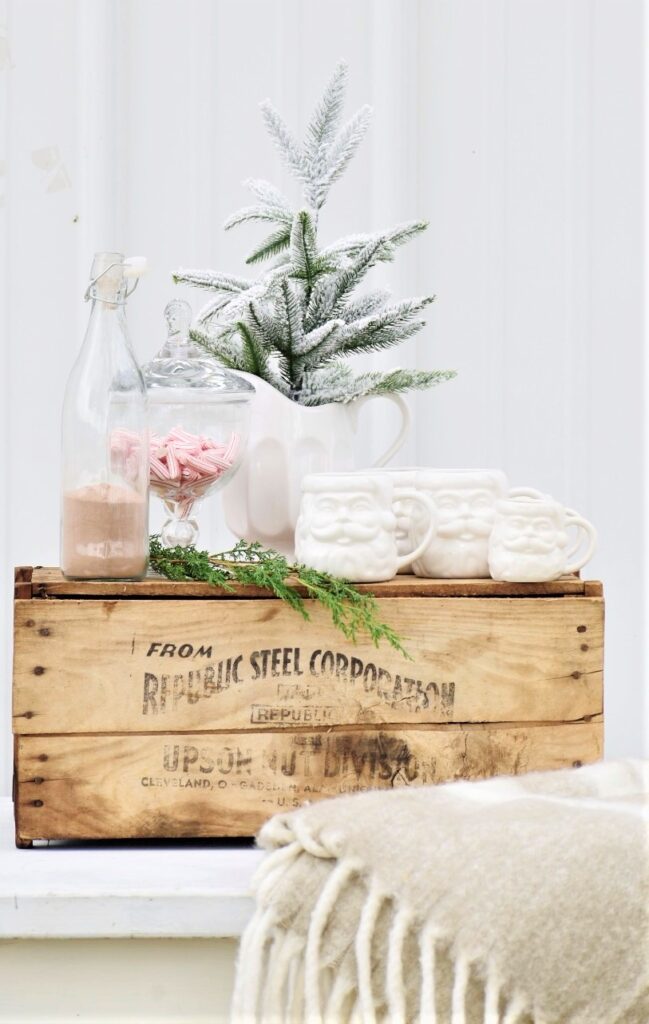 It's finally hot chocolate season! The weather, the cozy nights, and the holidays. As much as I love a good old fashioned basic cup of cocoa, sometimes it can be fun to change it up. Today I'm going to share with you the recipe that I use for the best creamy spiked hot cocoa. Be sure to write this one down, because you are going to love it!
What You Need:
4 cups milk
2 cups heavy cream
2 cups cocoa mix
3/4 cup vanilla flavored vodka
Toppings: Marshmallows, whipped cream, candy cane, or a drizzle of chocolate syrup (optional)
To Make:
Heat milk and cream in a saucepan until it starts to steam. Whisk in hot cocoa mix and continue to cook until hot. Do not boil. Remove cocoa from heat and whisk in vanilla flavored vodka. Pour into mug and top with toppings of your choice.
This creamy spiked hot cocoa recipe is so easy to make, and is guranteed to warm you up on a cold night. It's easy to double the recipe and use for a party that your guests are sure to love.
Once you make yourself a cup of this hot cocoa you will be ready to start decorating for Christmas, so be sure to check out the tips that I share here: https://mylittlewhitebarn.com/simple-guide-to-planning-holiday-decor/
Note: If you want to make a version of this recipe non alcoholic, replace the vanilla vodka with vanilla syrup. I find mine here: https://www.worldmarket.com/search.do?query=vanilla+syrup
Happy Cocoa Season! Be sure to subscribe to my blog so that you don't miss all the fun things I have planned for the holiday season!]
xoxo