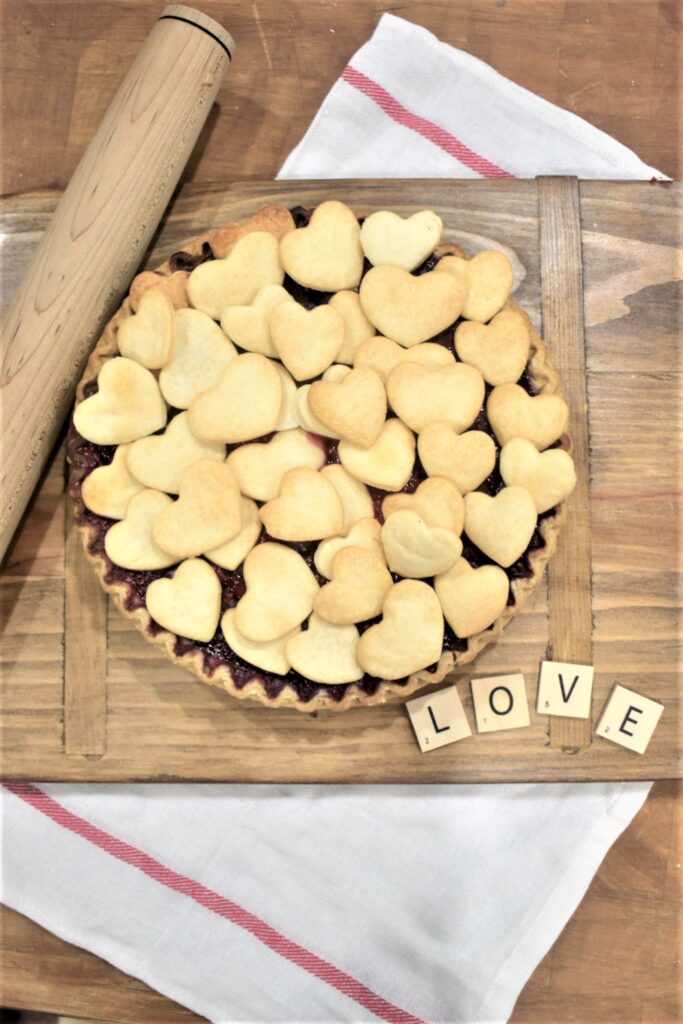 I'm always interested in how other people celebrate Valentine's Day. It seems that everyone seems to celebrate their loved ones differently. Some people buy presents, some go to dinner, and some don't do much at all. In our house we will use any holiday as an excuse for a treat, and this EASY RED RASPBERRY-CHERRY PIE is a family favorite. It's pretty easy to dress it up a little for Valentine's day simply by cutting hearts out of the top of your crust. It adds the perfect touch for the holiday.
Ingredients:
1 cup of sugar
4 tablespoons cornstarch
3 cups frozen unsweetened cherries
1 1/2 cup frozen lightly sweetened raspberries
1 teaspoon lemon extract
1 double crusted refridgerated pie crust
1 tablespoon butter cut in pieces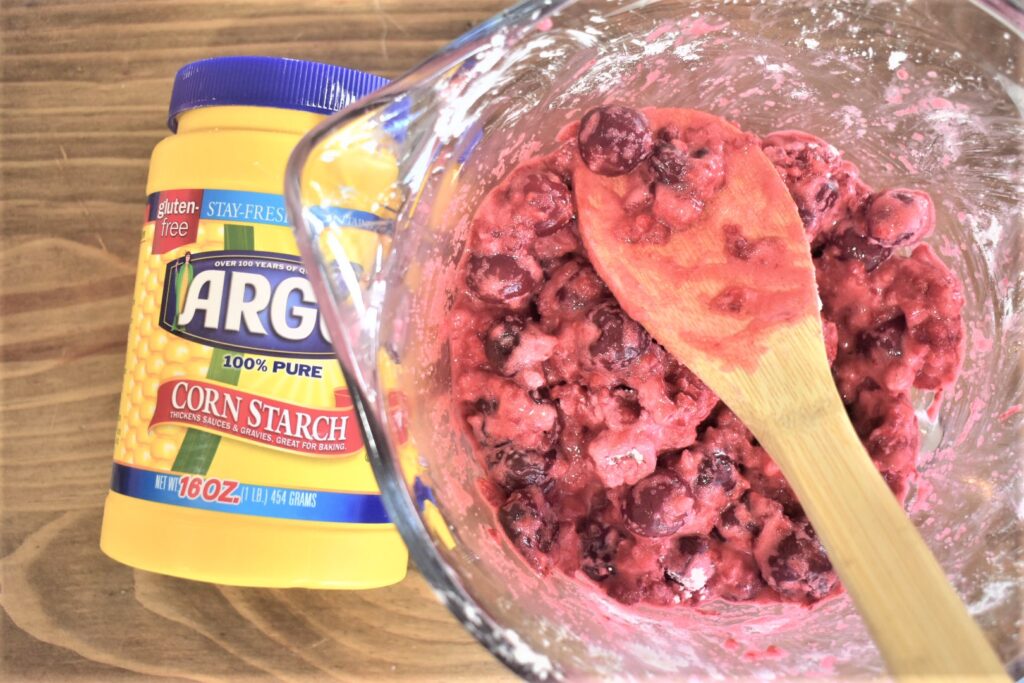 Step 1:
Stir together sugar and cornstarch. Add cherries, raspberries, and lemon extract. Toss to coat. Let stand for 1 hour until a syrup forms.
Step 2:
Prepare and roll out pie crust, and cut shapes into hearts using cookie cutter. Transfer berries into pie plate with bottom half of crust. Dot with butter. Trim edge of pie crust.
Step 3:
Bake in 375 degree preheated oven for 45 minutes covered in foil. Remove foil and cook for 40 more minutes. Remove and cool on wire rack.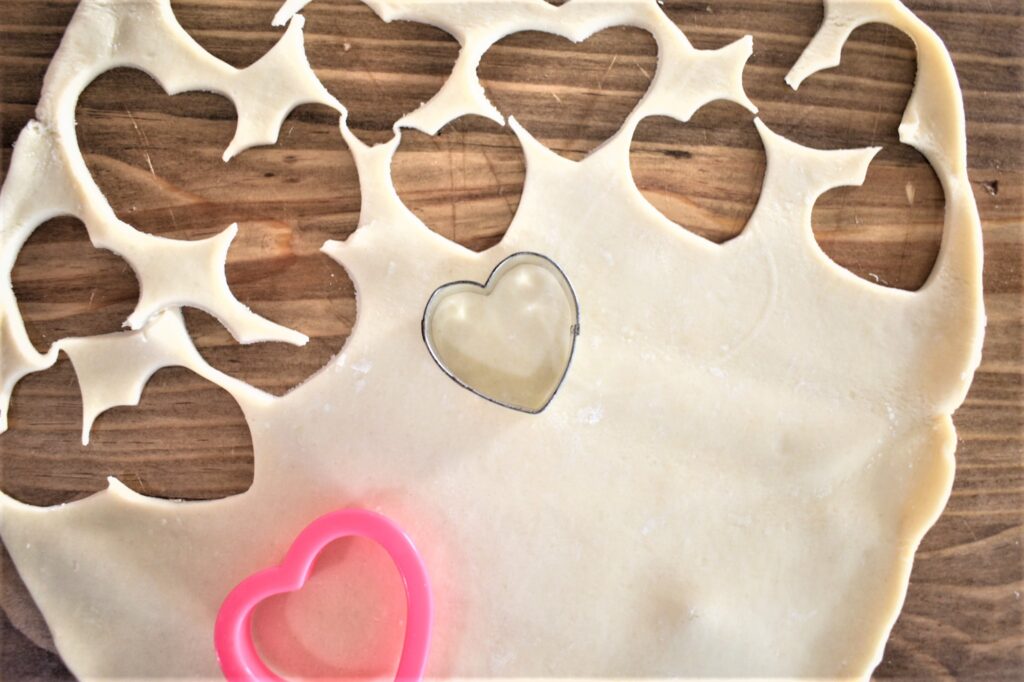 Step 4: Add cutouts to cookie sheet and bake for 20 minutes. Remove and once they are cooled decorate the top of pie.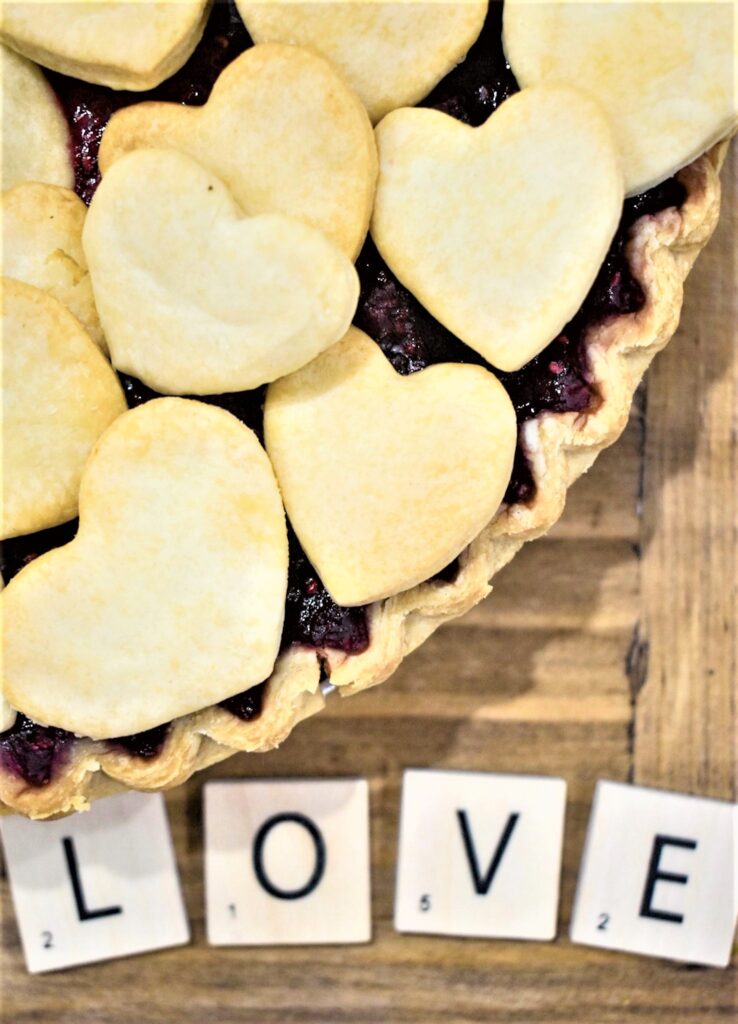 This EASY RED RASPBERRY-CHERRY PIE is so darn good you won't need a holiday as an excuse to make it!
If you do find your self in the Valentine's day spirit and need a fun craft or decor DIY be sure to check out my last post here: https://mylittlewhitebarn.com/easy-wooden-love-letter-valentine-diy/
xoxo