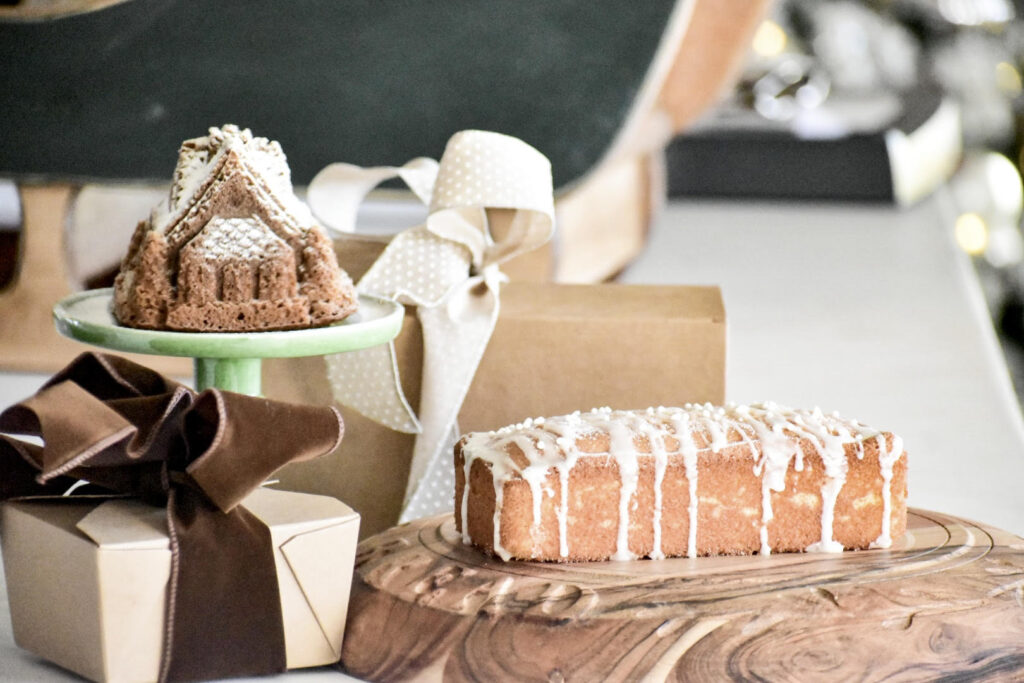 It's 6 days until Christmas, and I finally made it in the kitchen to start creating some fun homemade gifts. This year we have some constuction happening in the house, so I needed to come up with some ideas that are quick and easy. Here are a few GIFT IDEAS FROM THE KITCHEN that I will be sharing with my friends and neighbors this year.
Sugar Cookie Bread:
It is not only super yummy but it's pretty too.
Ingredients
Instructions
Grease 2 loaf pans and preheat oven to 350 degrees.
Combine sugar, flour, baking powder and salt.
Beat eggs, milk, almond extract and oil.
Gradually add dry mixture to wet until just moist.
Pour batter into pans, leaving room for them to rise
Bake 40 minutes.****once it cools you can add a quick glaze and some festive sprinkles
Wrap in a cute box and add a bow. Here are the boxes I ordered https://amzn.to/3H1SAFx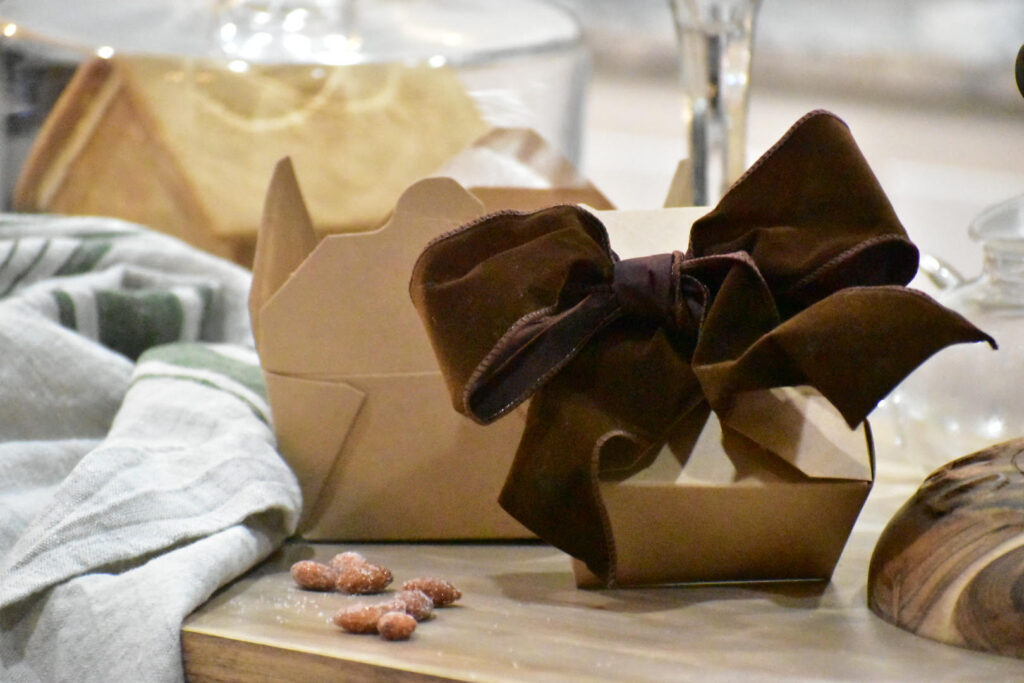 Maple Glazed Almonds
These were so quick and easy to make, and I couldn't stop snacking on them. Make sure you make some for yourself too!
Ingredients
2 cups whole natural almonds
2 tablespoons water
2 tablespoons maple syrup
2 teaspoons vegetable oil
1/4cup sugar
1 teaspoon salt

Heat oven to 350°F. Place almonds in single layer in ungreased cookie sheet. Bake 10 minutes or until toasted and fragrant.
In a pot heat water, syrup and oil to boiling over medium heat. Stir in toasted almonds. Cook 3 minutes, stirring constantly, until liquid evaporates. Sprinkle sugar and salt over almonds; cook 3 minutes, stirring constantly, until almonds are reddish brown and coated. Remove from heat.
Spread nuts on cooking parchment paper; cool 10 minutes.
Wrap in a pretty box and add a bow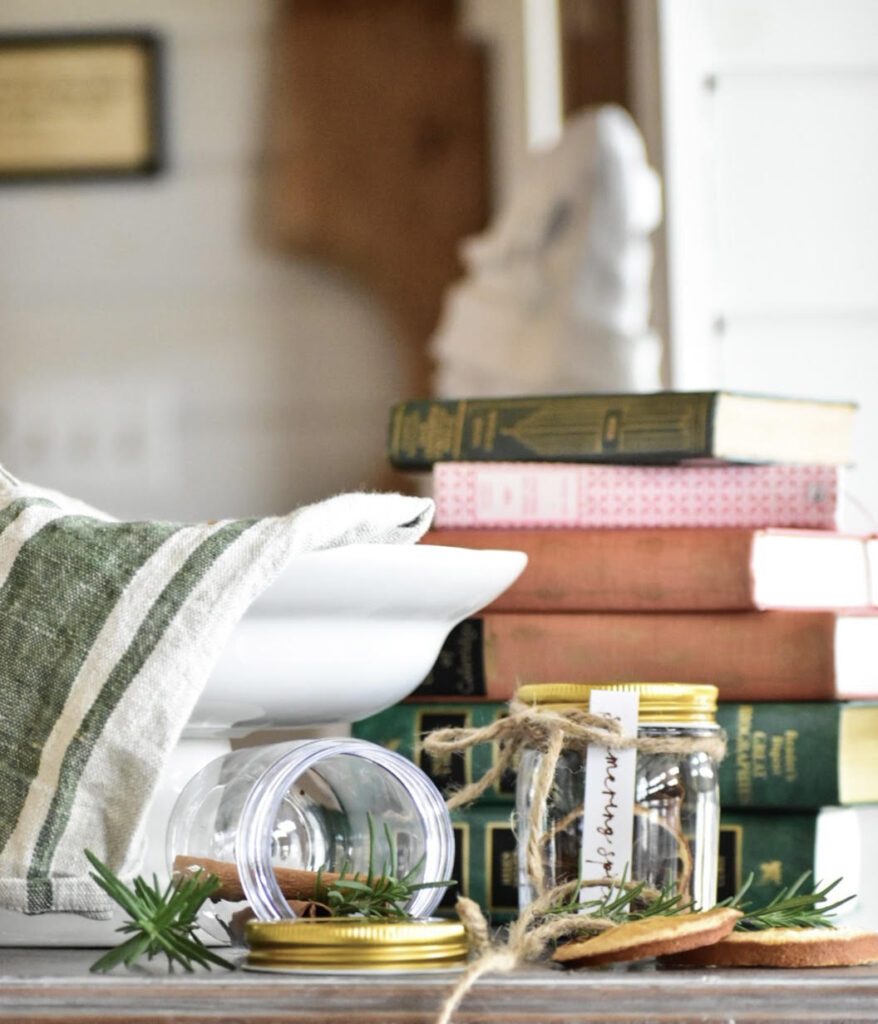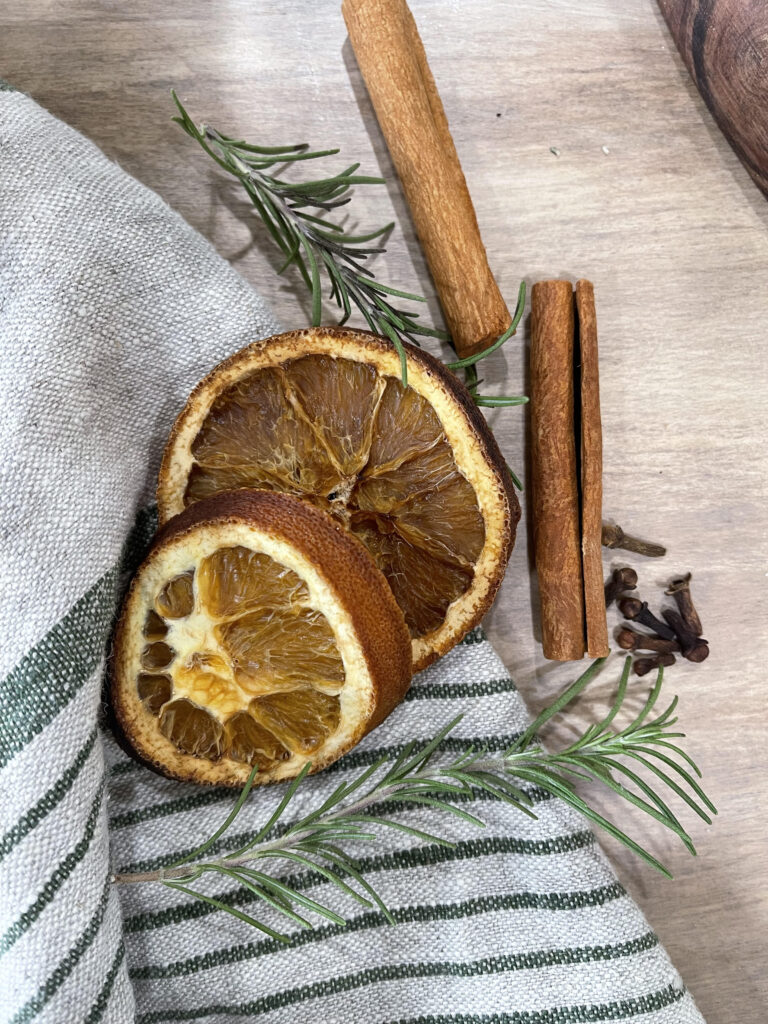 I hope these ideas will save you some time, and help you be inspired to create some gifts from your kitchen too.
xoxo
Be sure to check out my last post with some great hostess ideas https://mylittlewhitebarn.com/hostess-gift-ideas/