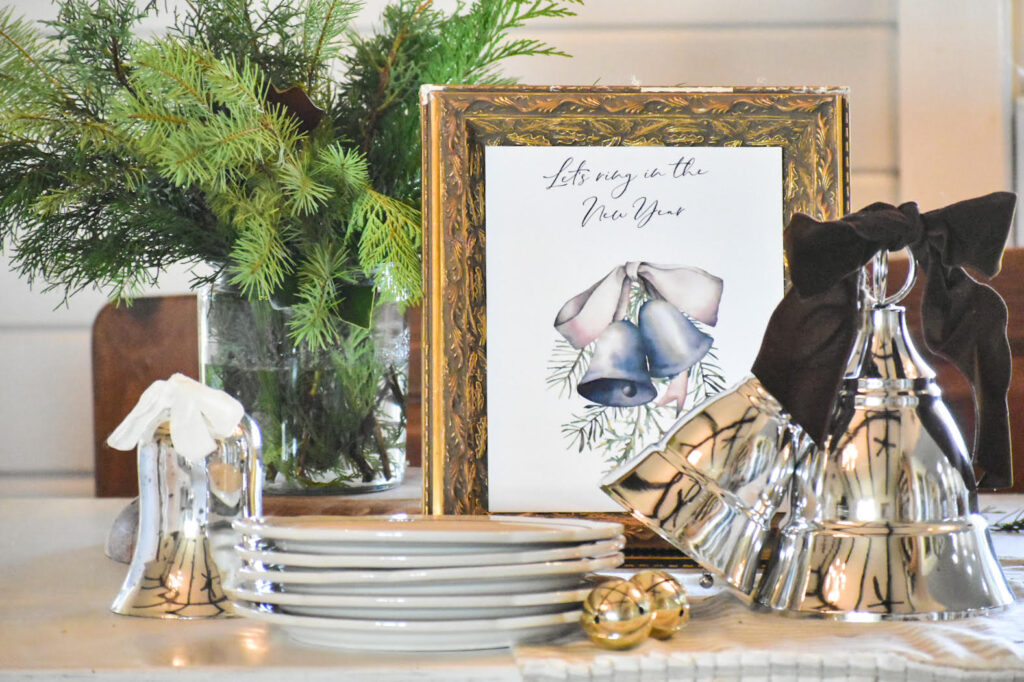 I know I know it's not even Christmas yet, and I'm already thinking New Years! Is it really too soon though? I mean every year it seems to creep up on me, and I'm never prepared. This year we will have out of town guests for New Years so I knew I needed to start making plans a little early.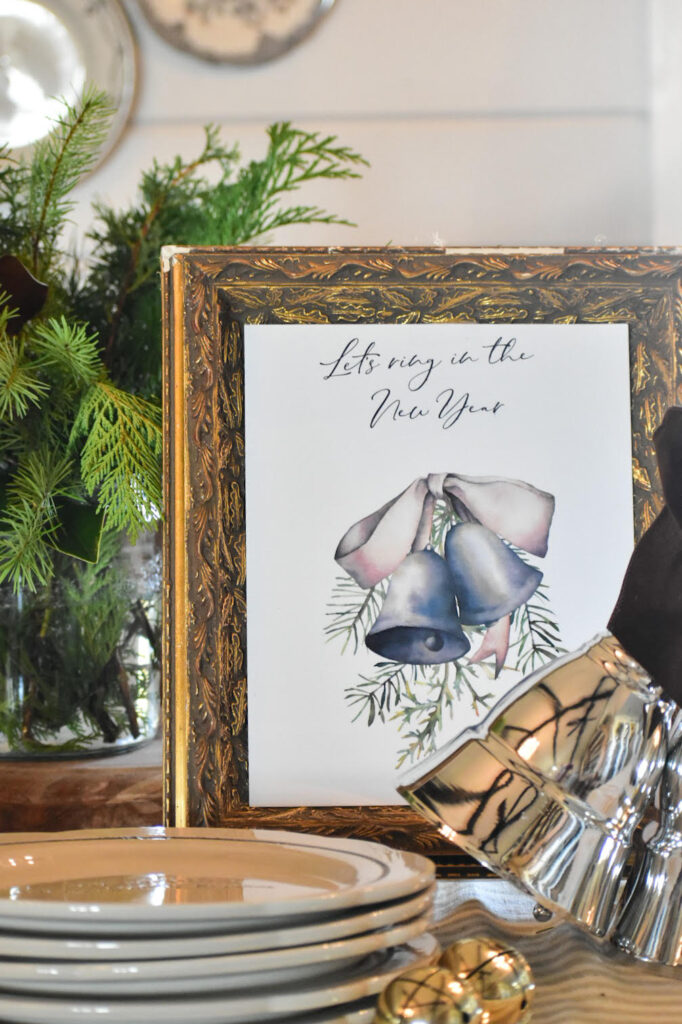 We keep New years festivities pretty simple around here, and whether it's dinner or brunch I almost always serve it buffet style. Instead of setting the table with a place setting I just make one centerpiece. I want it to be pretty, but also don't want to fuss with something elaborate right after the Christmas cleanup.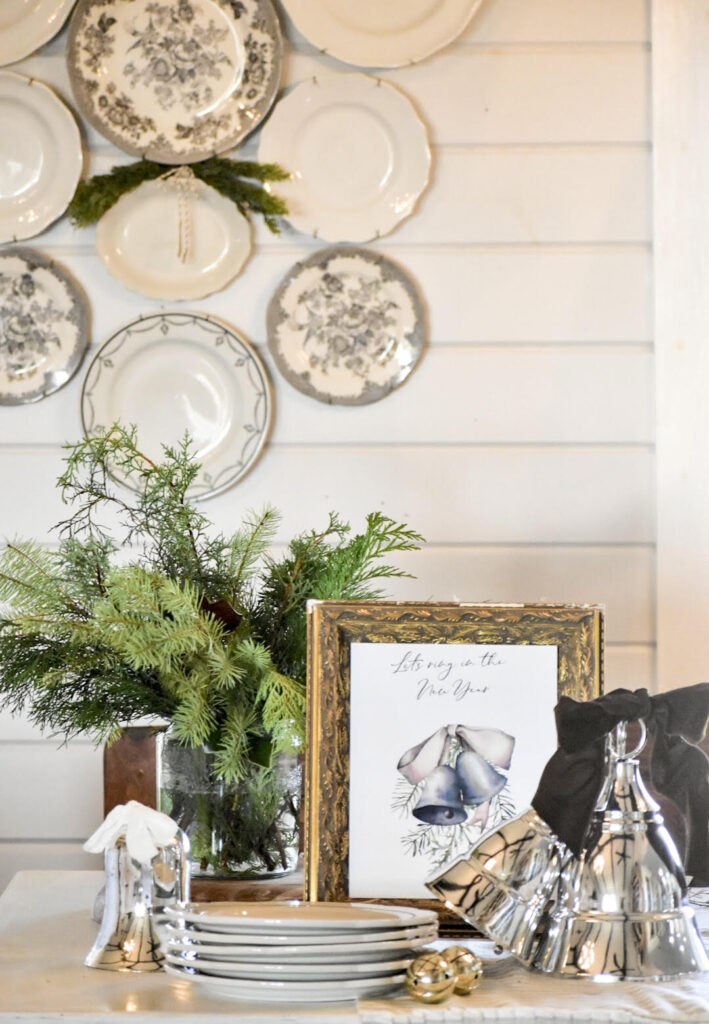 I happened to be strolling through my local JC Penney and saw these beautiful silver bells https://rstyle.me/+FV7PekZ4lliRhr5QHIZwTA. I knew they would be perfect on my table with a velvet bow. Unfortunatly I already had a pretty sled on my table, and I wasn't sure where else I might use them. That's when it hit me… Why not use them in my winter/New years decor. Instead of using store bought party decorations I decided that I would them my table this year. "Ring in the New Year".
To tie it all together I had my daughter create this cute sign. After I framed it I added the bells, a vase of fresh winter greenery, a few jingle bells from my Christmas stash and that's it. Super simple but yet still so pretty. If you can't create your own art, you can always use a chalkboard or check out this post https://mylittlewhitebarn.com/change-the-art-in-your-home-on-a-budget/
It's so nice to relax an not have to worry about messing with an elaborate table, but yet still have something festive. I'm looking forward to celebrating with our guests this year, and excited the New Year!
Hopefully this will give some ideas on how to create a super easy centerpiece for your New Years table
xoxo