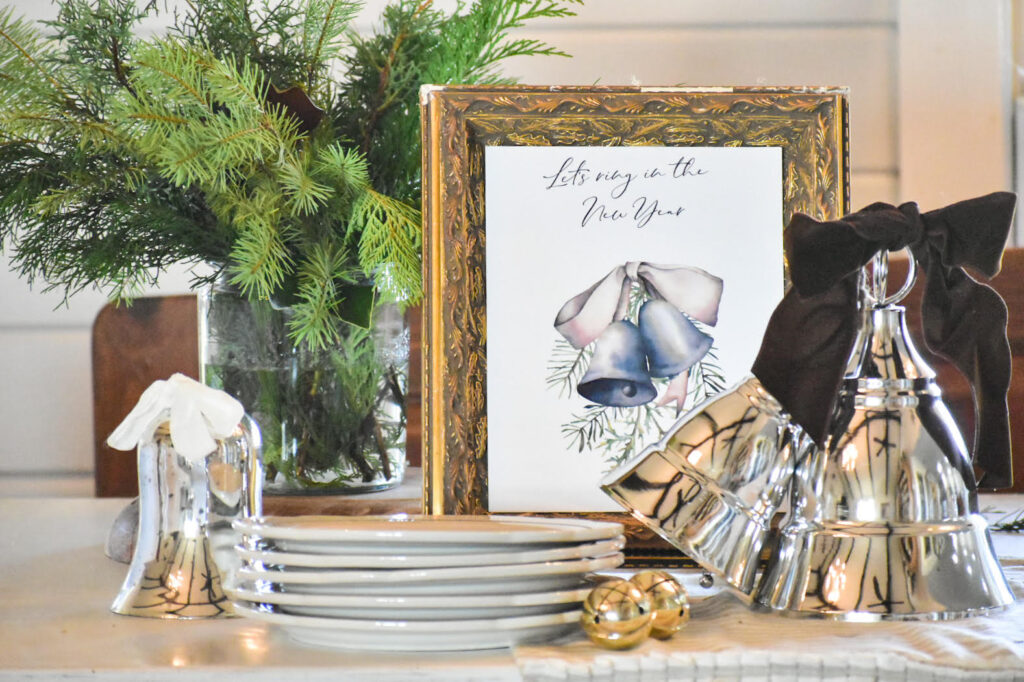 Are you looking for some fun New Years Eve ideas this year? If you anwered yes, then you are in the right place. Today I'm sharing 6 EASY NEW YEARS EVE IDEAS TO TRY THIS YEAR that me and some of my blogger friends have put together. Grab a cup of coffee, sit down and get ready to be inspired by all of these amazing ideas!
Decorating my table for New Years this year was super fun, and the best part is that it was so easy to put together. If you need to throw together a quick table check this post out. https://mylittlewhitebarn.com/ring-in-the-new-year-easy-centerpiece-idea/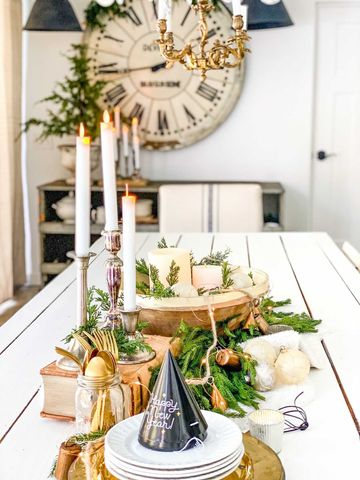 Speaking of table decorating, my sweet friend Robynhttps://robynsfrenchnest.com/ is incredible! Every single table centerpiece or tablescape that she puts together is so pretty. This New Years Eve table is no different https://robynsfrenchnest.com/holidays/how-to-make-an-easy-new-years-eve-centerpiece/. Its just gorgeous! What I love the most about it is, that it will look beautiful even if you still have your Christmas decor still up.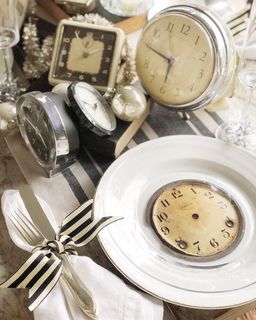 Another beautiful table idea comes from my friend Michele https://www.vintagehomedesigns.com/. She always decorates a beautiful table with the best vintage finds. She has an amazing vintage clock collection that she pulls out for the New Year, and when I say amazing I really mean amazing. She adds them to her tree, and this year she used them on this tablescape https://www.vintagehomedesigns.com/new-years-tablescape-with-a-timely-twist/ . Isn't it fabulous??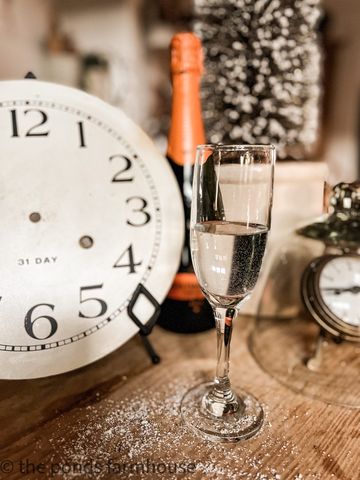 If you are planning to stay home this year, then you need to check out these great ideas from Rachel https://www.thepondsfarmhouse.com/. She put together a list of 5 great ideas, that are not only beautiful but simple. There is so much inspiration in this one post https://www.thepondsfarmhouse.com/5-new-years-eve-at-home-ideas/, that you will be sure to find some inspiration.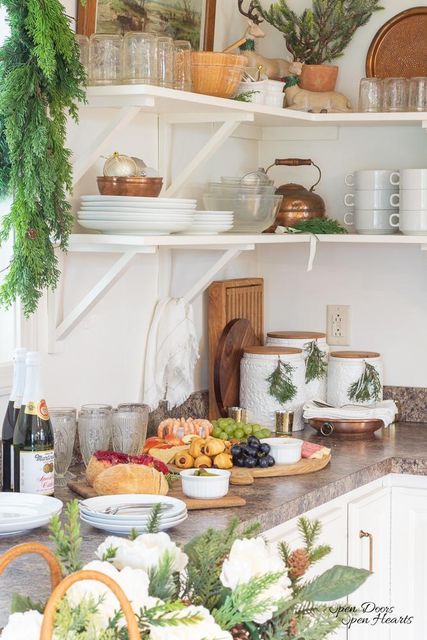 Will you be hosting little ones this year, or staying home with your kids? Well my friend Aliya https://opendoorsopenhearts.com/ made the most fabulous kid friendly charcuterie board. I don't know about you, but I love a good charcuterie board. I'm always looking for ideas to add to mine for the picky eaters in my family, and she totally inspired me with this https://opendoorsopenhearts.com/2021/12/17/simple-new-years-kid-friendly-charcuterie-board-ideas/. So yes it's great for kids, but also picky eating adults ha ha!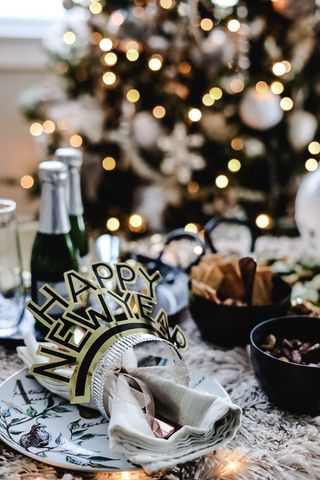 Jennifer at https://www.cottageonbunkerhill.com/blog-2/ is speaking my own language with her low key New Years Eve ideas! Anytime I can celebrate at home in my pj's I'm a happy girl! These easy recipes that she shares for her low key New Years celebration look amazing https://www.cottageonbunkerhill.com/low-key-new-years-eve-ideas/. I'll be adding these recipes to my book to use all year!