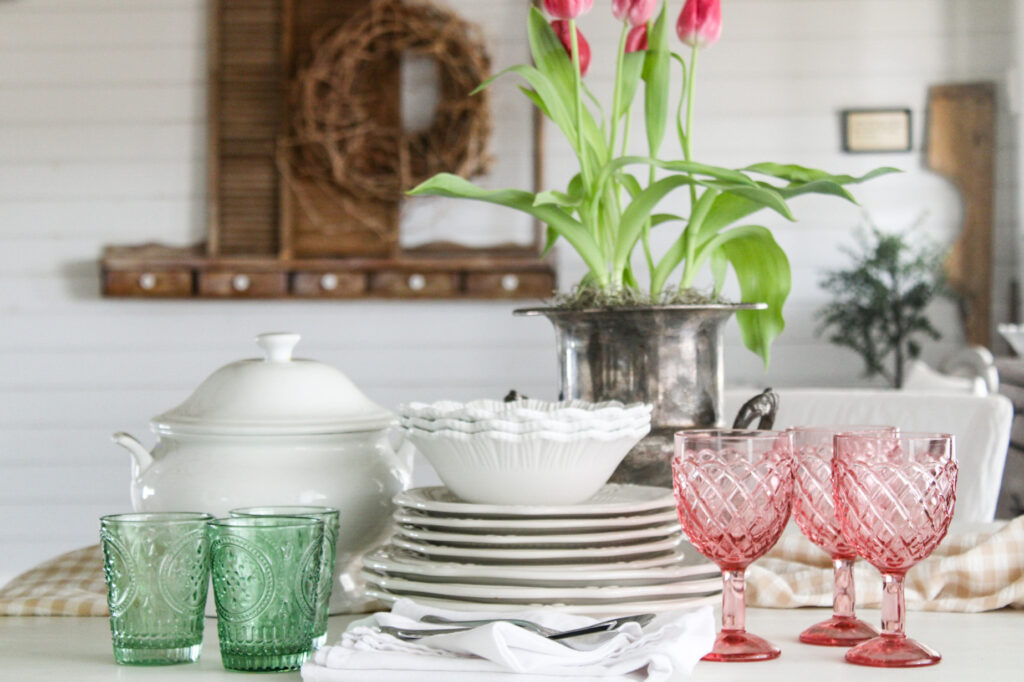 Hi there! I am back today after a little break. I spent January and February purging and planning, and now I am refreshed and ready for spring. We have had a few days of spring weather so I decided to put together a pretty spring table. Hosting a few friends for lunch can be good for the soul after a long gloomy winter. It doesn't need to be fancy, and best of all it doesn't need to be expensive. Here are three Inexpensive Spring Table Ideas that I used to create this table.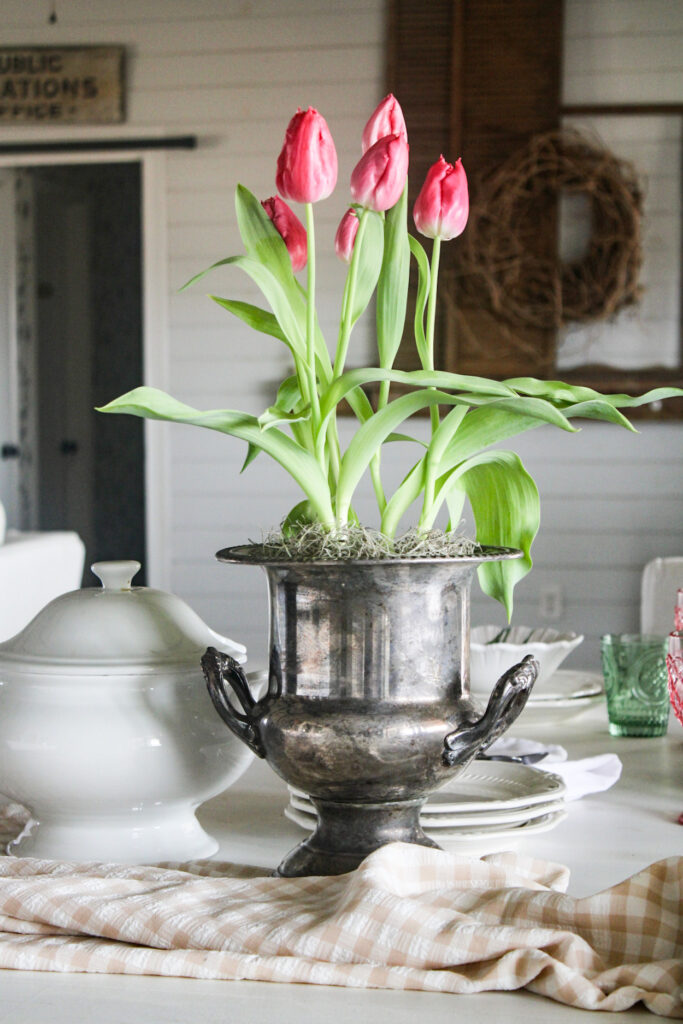 I always start with flowers. Because it is so early into spring my garden doesn't have any for me to cut. This time of year the grocery store is full of beautiful blooms, or as an alternative this time I bought some tulip bulbs for only $1 each. I planted them in a vintage vessel that I thrifted, and added a little moss on top. They look beautiful, and lasted a lot longer then cut flowers in a vase.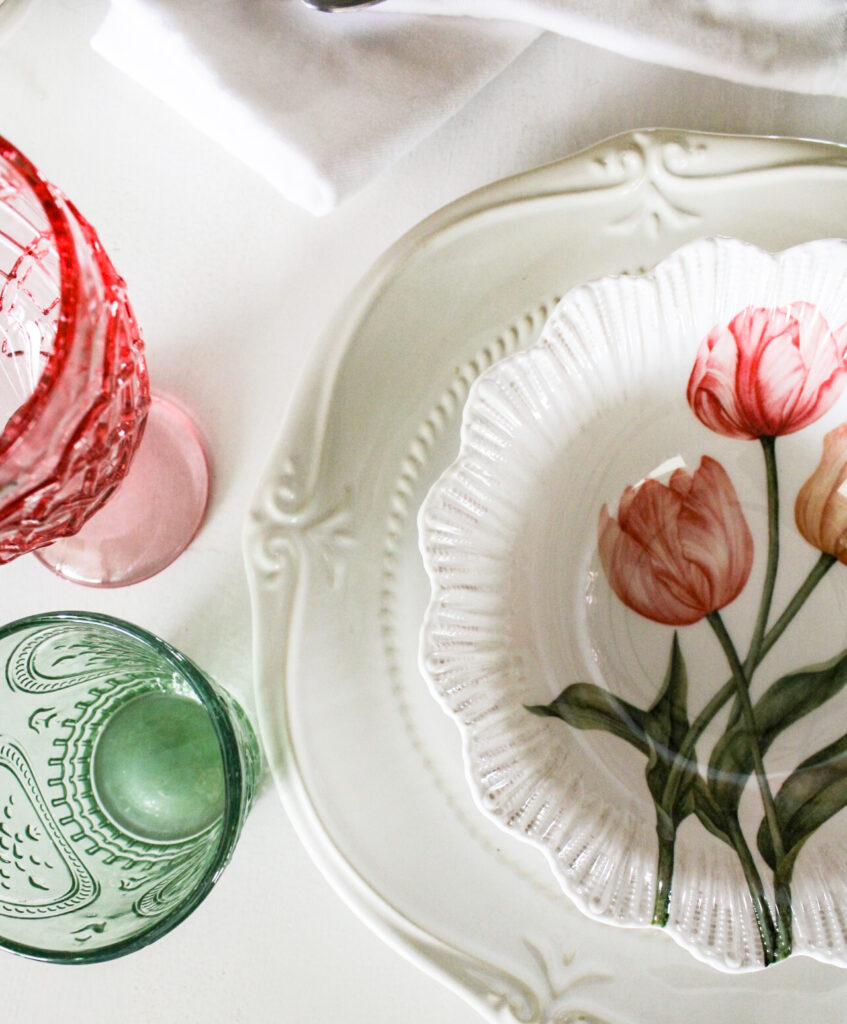 Next, I added dishes. When I first started collecting dishes for my home I invested in a really pretty basic white set. Mine are no longer available but here are a some I would choose if I needed more https://rstyle.me/+HUXwWGP0sFGuQJbKkNnsKg or if I wanted to splurge I would buy these https://rstyle.me/+dEeACTdyCTEprHWwQ8QkfQ
Having a nice white place setting allows you to start with a neutral base, but add fun inexpensive smaller pieces to change it seasonaly. It's almost always less expensive to buy a dessert plate than a dinner plate, and they layer on the dinner plate beautifully. Also, don't be afraid to pick up some melamine pieces. They are less expensive, and are more casual. Not to mention they are super easy to find this time of year in so many pretty patterns. Don't you love these tulip melamine bowls that I picked up from my local Homegoods?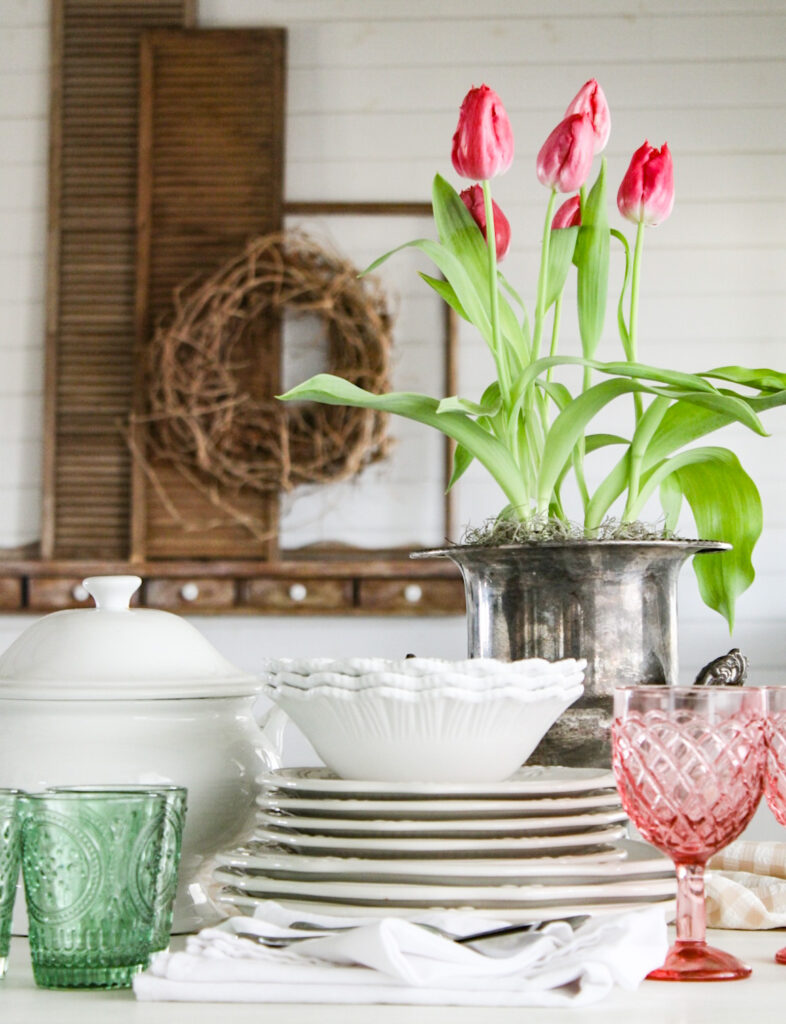 Lastly, don't be afraid to mix and match your glasses and goblets. If you aren't afraid of a mismatched look, then you can easily find so many uniqe glasses and goblets at your local thrift stores. Once you set your mind to finding them you will surprised how many you find, and how quick you build your collection. Did I mention how inexpensive it is too?
If you like this table, then make sure you check this out https://mylittlewhitebarn.com/simple-spring-table/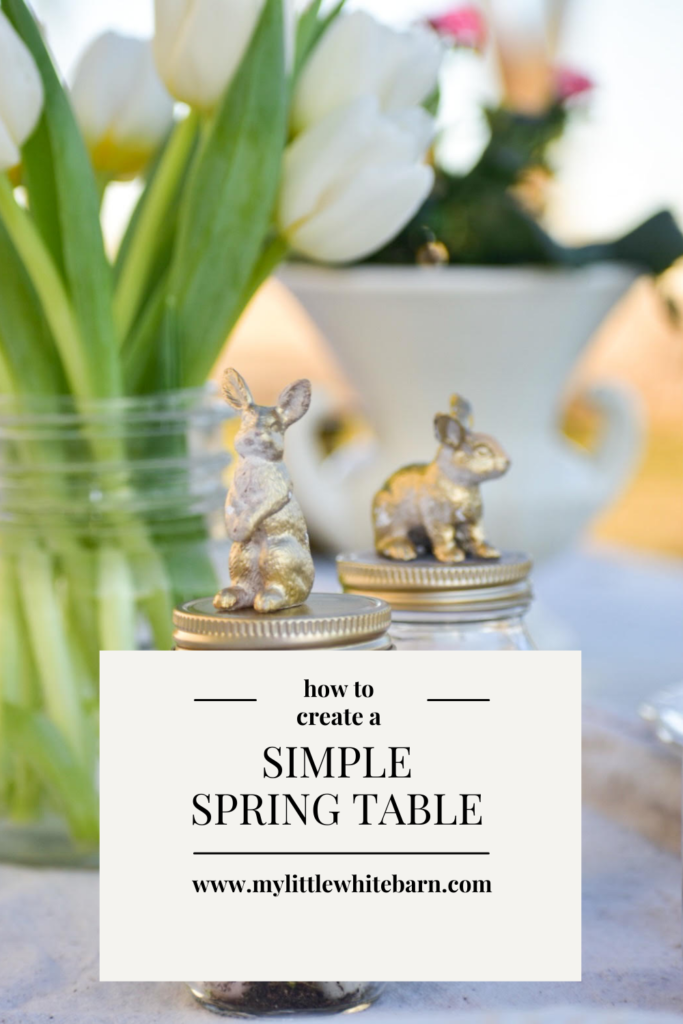 Happy March! Thanks for stopping by.
xoxo