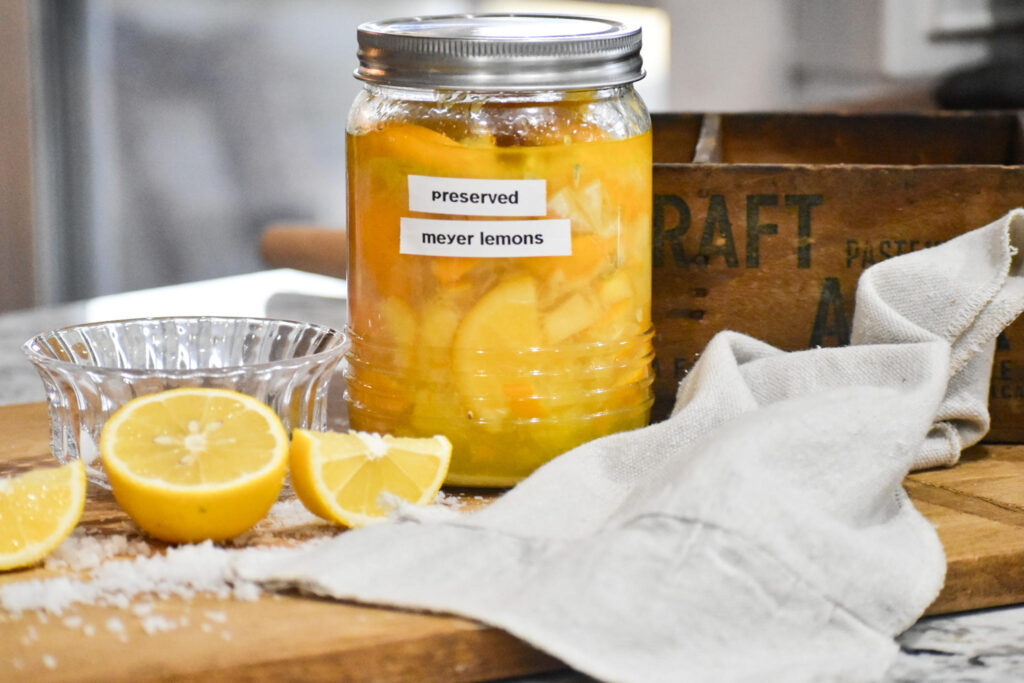 It is still January, and I am still trying to eat whole and healthy. Anyone else out there make a resolution to eat whole this year?? Don't get me wrong, I'm still going to eat all the treats. I'm just going to limit them, and eat whole in between. If your like me, or you just want to add some delicious flavor to your dinners then you will for sure want to know how to make these quick and easy preserved Meyer lemons. They really are delicious and are great on chicken, fish, or in a salad dressing. Did I mention how pretty they look?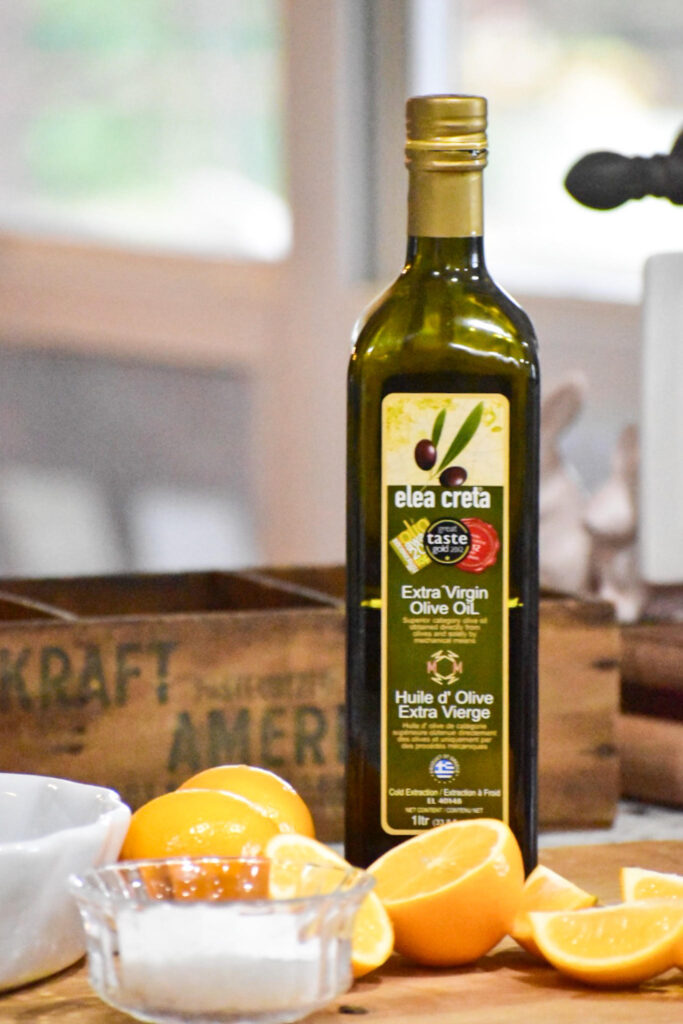 YOU WILL NEED:
2 cups plus 1 tablespoon kosher salt
4 Meyer lemons, cut into 8 wedges
2 tablespoons extra virgin olive oil
A 1 quart mason jar
https://www.amazon.com/Airtight-Approved-Dishwasher-Preserving-Decorating/dp/B07SLVZZM6/ref=sxin_9?ascsubtag=amzn1.osa.74c678ac-caee-4615-903b-70b231b1584d.ATVPDKIKX0DER.en_US&creativeASIN=B07SLVZZM6&crid=2L01E8U3S5JSQ&cv_ct_cx=1+quart+mason+jars&cv_ct_id=amzn1.osa.74c678ac-caee-4615-903b-70b231b1584d.ATVPDKIKX0DER.en_US&cv_ct_pg=search&cv_ct_we=asin&cv_ct_wn=osp-single-source-gl-ranking&dchild=1&keywords=1+quart+mason+jars&linkCode=oas&pd_rd_i=B07SLVZZM6&pd_rd_r=f1f3eb65-61c1-4ae1-8945-49b852027022&pd_rd_w=GNrIl&pd_rd_wg=DAo8q&pf_rd_p=53f37bb1-bef6-4b9e-be3a-0696c5f5ad01&pf_rd_r=WGW9B6K4RW8DXR1V4MA3&qid=1611854944&sprefix=1+quart+maso%2Caps%2C248&sr=1-2-d9dc7690-f7e1-44eb-ad06-aebbef559a37&tag=21oak-20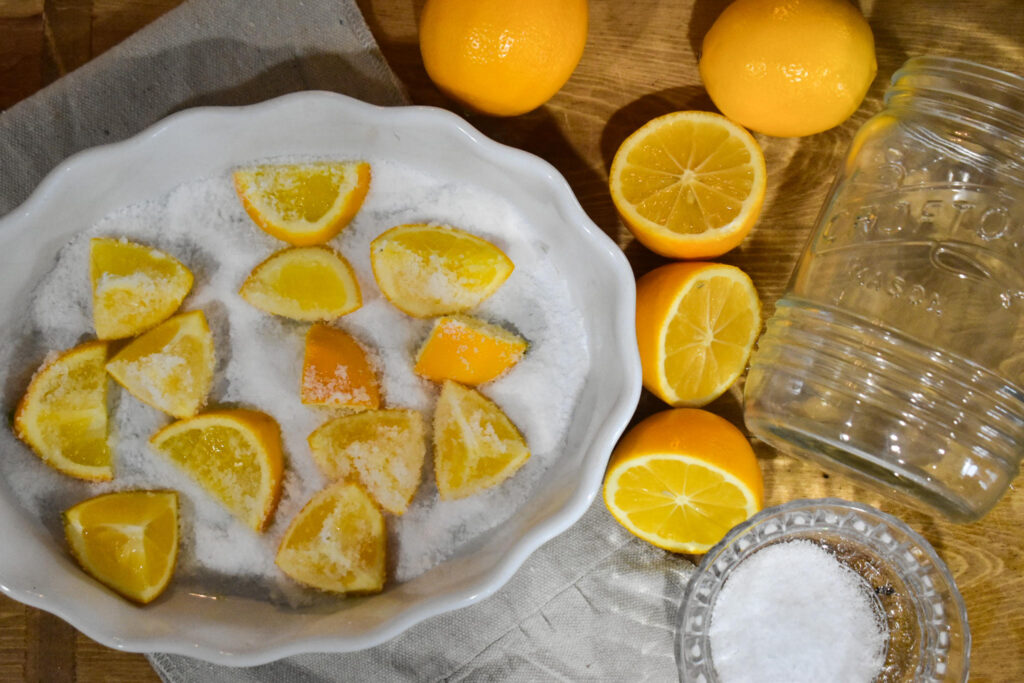 Start by pouring 2 cups of salt in a shallow baking dish, spreading it evenly. Place the lemon wedges in the salt until it coated.
Put the remaining 1 tablespoon of salt in the the bottom of your mason jar. Add the lemons to the jar, pushing them down with a wooden spoon until the juice is squeezed out and cover the lemon wedges. You can take them out to squeeze them if needed.
Top the lemons with the olive oil, and seal the lid tight. keep on your counter for three days and then refrigerate. They will keep for up to 6 months.
To use, remove the lemons and chop them super small (I use a mini food chopper). Add to grilled/roasted meats, salad dressings, or anything that needs a salty citrus flavor.
Once you use these in a recipe then you will wonder what took you so long to preserve your own lemons!
xoxo