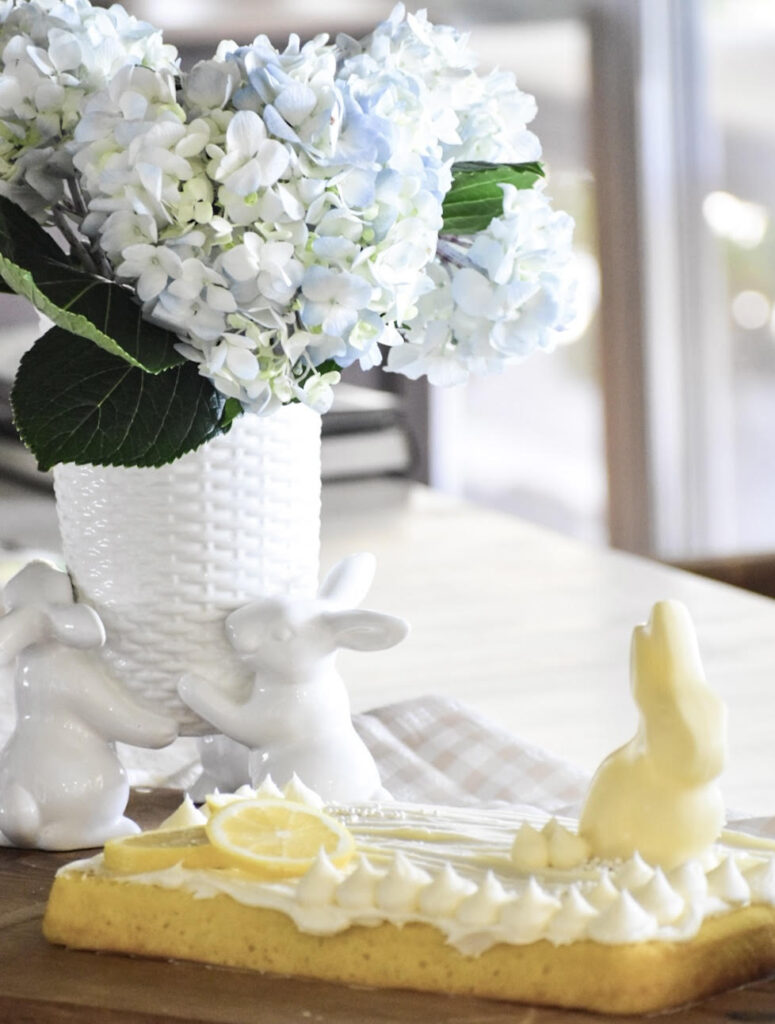 ALMOST HOMEMADE LEMON SHEET CAKE
It's hard to beleive Easter Sunday is this week. We will have family here on Sunday, and lot's of cooking will be happening. I'll be keeping the desserts simple this year so that I can enjoy more time with my family and less time in the kitchen. If you love lemons and you love cake, this is the recipe for you. This cake is so good, no one will know that it starts with a box cake mix.
For the Cake:
1 white cake mix
1 instant lemon pudding mix
3/4 cup vegetable oil
3 large eggs
1 cup lemon juice
For the Frosting:
 1 cup Butter – Softened (salted)
 5 cups of Powdered Sugar
 1 tablespoon of Lemon Zest
 1/4 cup of freshly squeezed Lemon Juice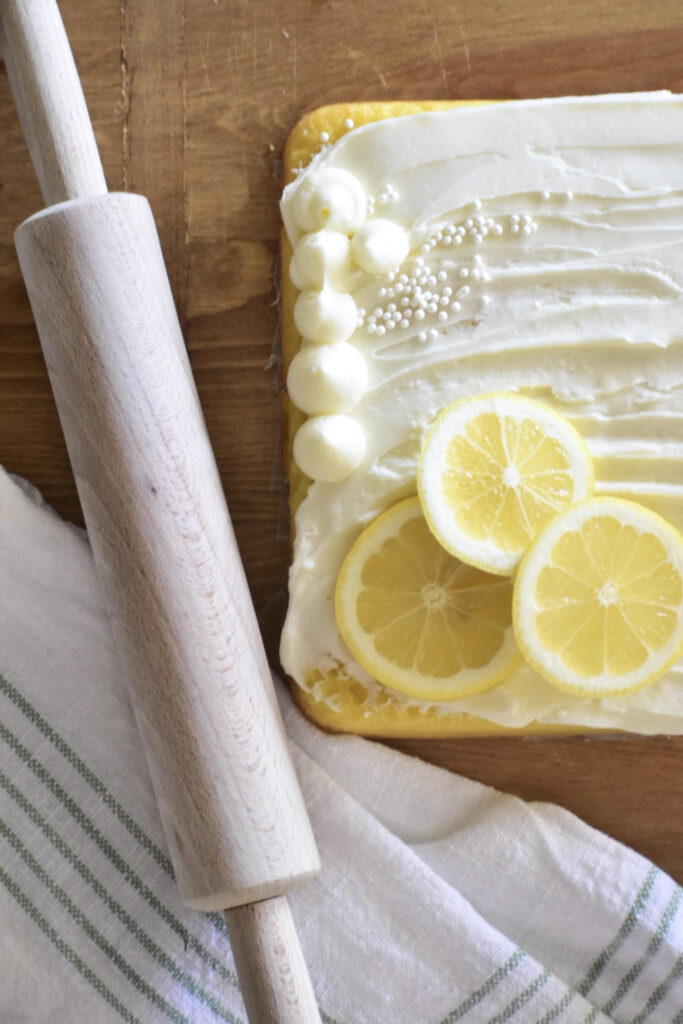 Preheat oven to 350°. Spray a 9×13-inch baking dish with non stick cooking spray; set aside.
In a mixing bowl, combine the cake mix, pudding mix, oil and eggs. Beat on medium until smooth about 1 minute. Slowly add the lemon juice. Mix just until blended. Pour into prepared baking dish. Bake 30 to 35 minutes minutes or until a toothpick inserted into the center comes out clean.In a mixer, add the butter and the lemon juice.
Prepare the frosting
In a mixer, add the butter and the lemon juice.
Cream together on low speed until they are completely combined.
Add the powdered sugar one cup at a time and continue to beat on medium speed until the frosting is creamy.
Add the lemon zest
Continue to mix.***If the frosting is too runny, add 1/2 cup additional powdered sugar. Keep adding powdered sugar 1/2 cup at a time until you have the frosting at the desired consistency.
Once the cake is cooled frost it and you are done. It really is that simple.
Not only does this cake taste amazing, but it is so easy to make. I like to garnish it with fresh lemon slices and fun Easter candy.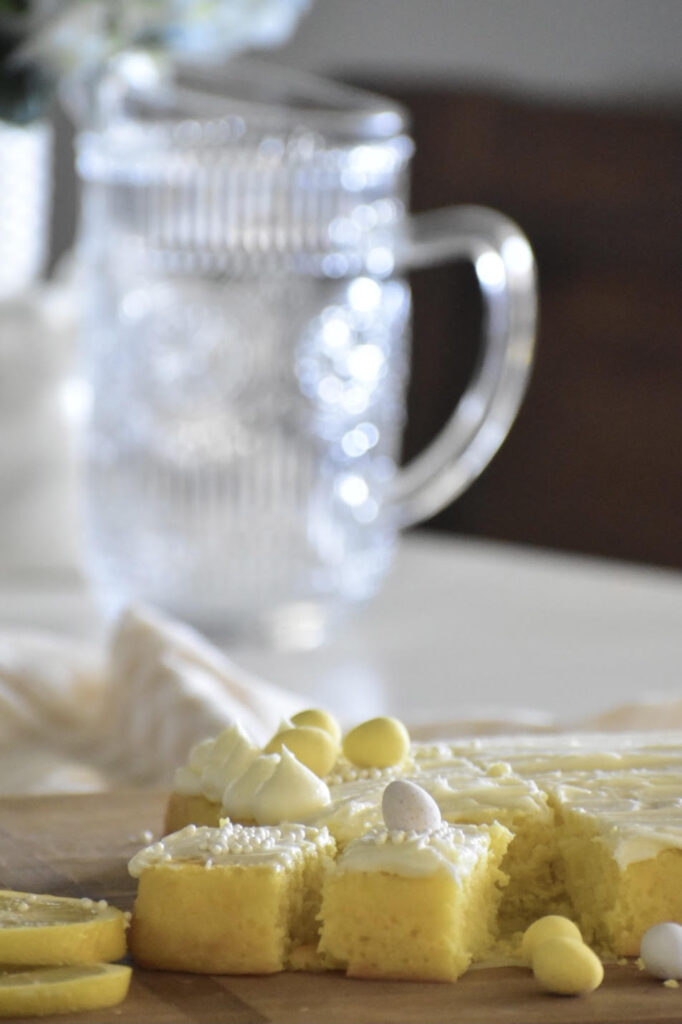 Be sure to check out some of my other fun Easter ideas : https://mylittlewhitebarn.com/simple-decoupage-easter-eggs/
xoxo