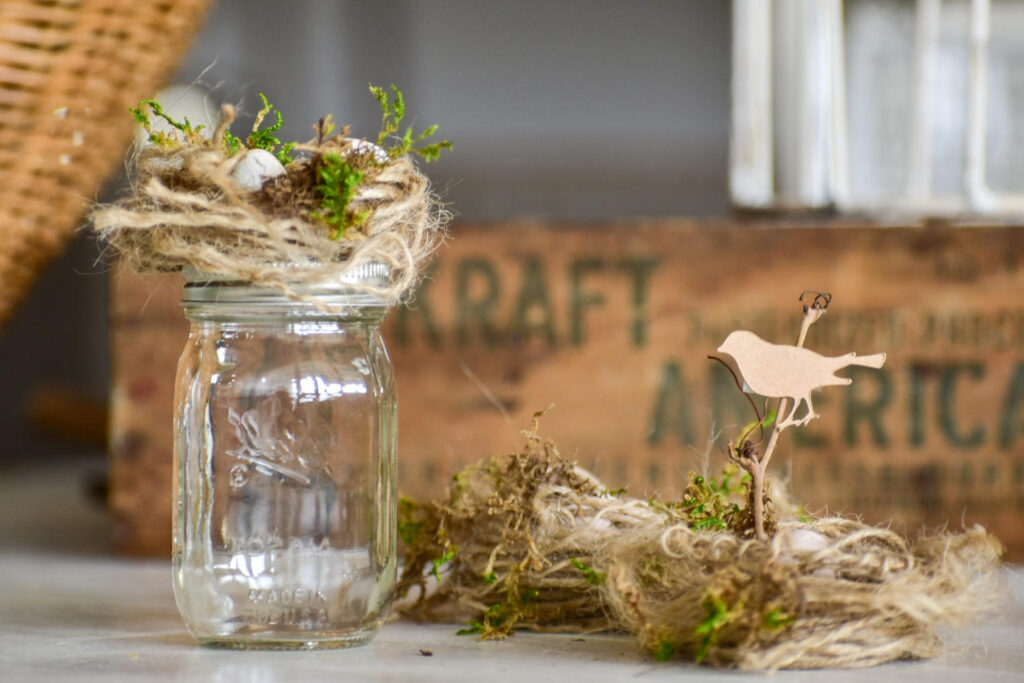 THREE DOLLAR SPRING BIRDS NEST CENTERPIECE
Are you looking for an inexpensive centerpiece for the spring? These birds nest only cost $3 to make, and they look fabulous lined down the center of your table. Did I mention that not only are they inexpensive to make but they are super easy?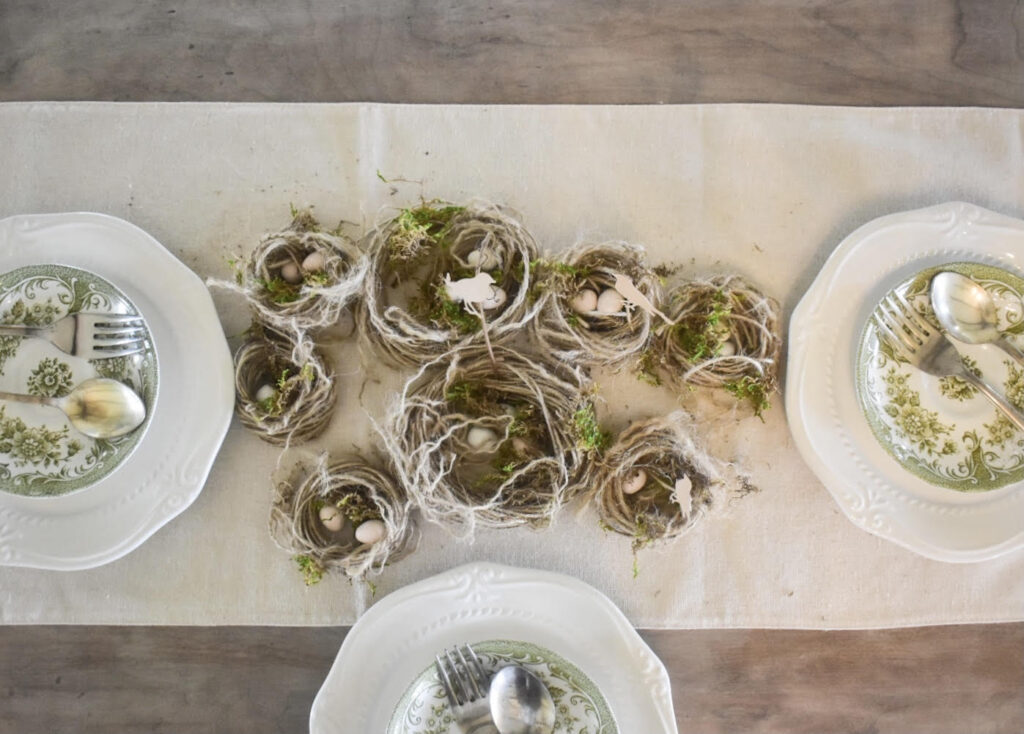 I always find it challenging to find a centerpiece low enough to not block the view of my guests. These are perfect for that reason, but have so much texture that they still make a huge statement.
I found all the supplies I needed at my local Dollar Tree, but you can find these supplies almost anywhere. My Walmart also had all of the supplies too. http://www.walmart.com
If your not going out much you can also find what you need on Amazon. ****keep in mind the prices on Amazon were higher making this project more than $3
https://www.amazon.com/TIAMALL-Natural-Twine-String-Packing/dp/B01HEPXEE2/ref=sr_1_4_sspa?dchild=1&keywords=twine&qid=1616102672&sr=8-4-spons&psc=1&smid=A1YW1BFQJLO583&spLa=ZW5jcnlwdGVkUXVhbGlmaWVyPUEzUFFTM1NLTTFBUDU5JmVuY3J5cHRlZElkPUEwODgwMzQ2MThRWU9HV1I2TzZVVyZlbmNyeXB0ZWRBZElkPUExMDE0NzgwMkZUTDFFVjFSU0hVTyZ3aWRnZXROYW1lPXNwX2F0ZiZhY3Rpb249Y2xpY2tSZWRpcmVjdCZkb05vdExvZ0NsaWNrPXRydWU=
https://www.amazon.com/Bella-Moss-1406121081-Reindeer-Green/dp/B07QG3PF1N/ref=sr_1_4?dchild=1&keywords=bag+of+moss&qid=1616102763&sr=8-4
https://www.amazon.com/Cadbury-Easter-Candy-Coated-Chocolate/dp/B085T18GZ6/ref=sr_1_7?dchild=1&keywords=cadbury+mini+eggs&qid=1616102881&sr=8-7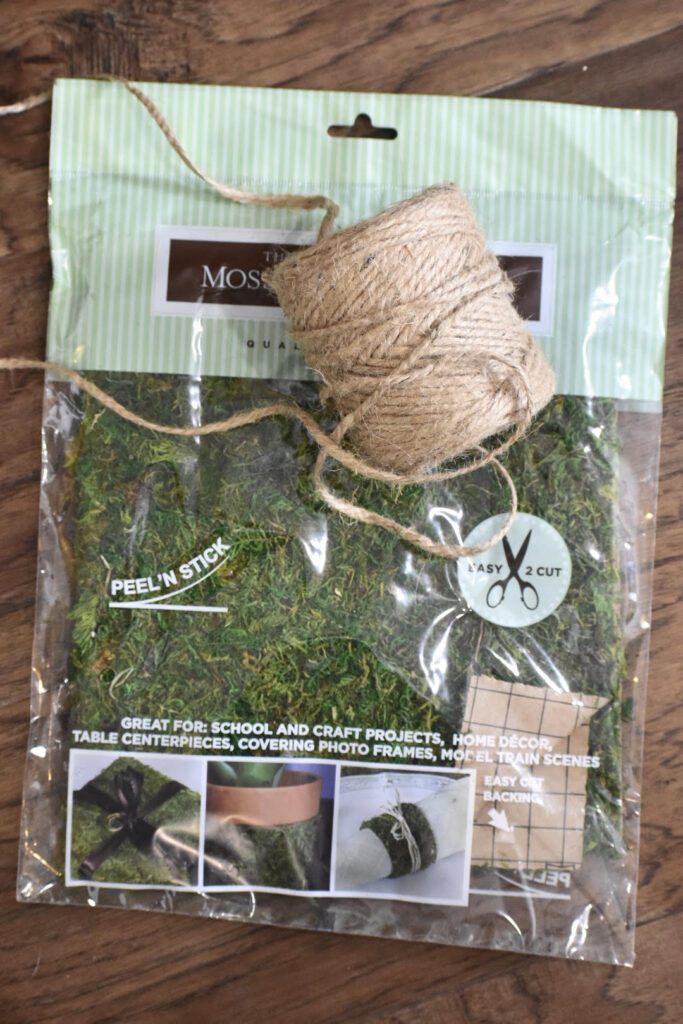 You will need a roll of twine, a bag of moss, and a bag of candy eggs (optional)
Start by wrapping the twine around your hands to the desired thickness.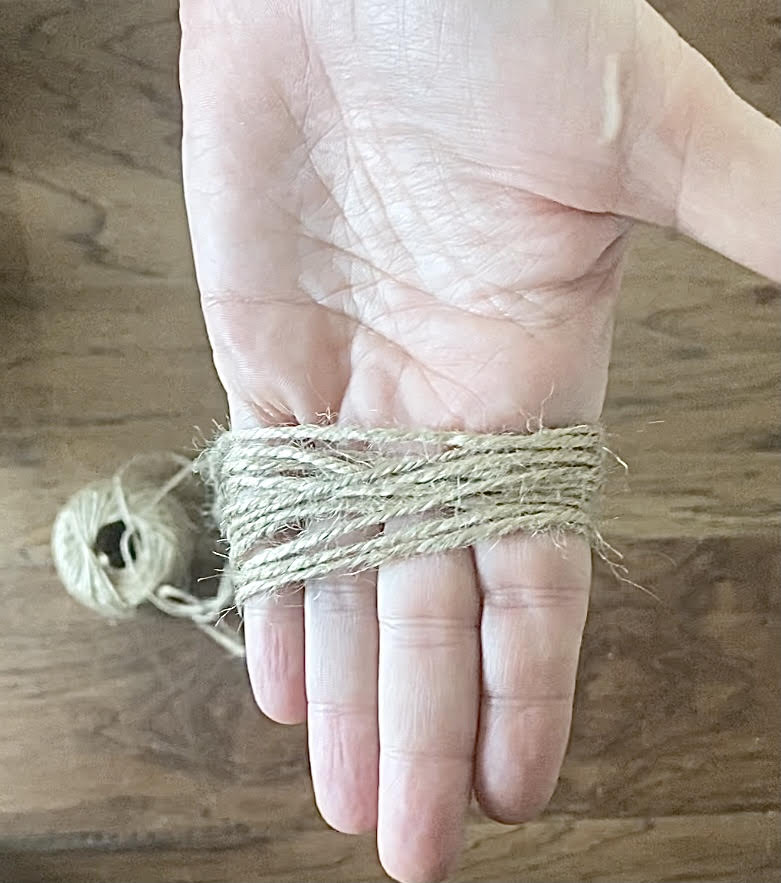 Once you have it wrapped to the desired size, simply cut a small piece and tie it together.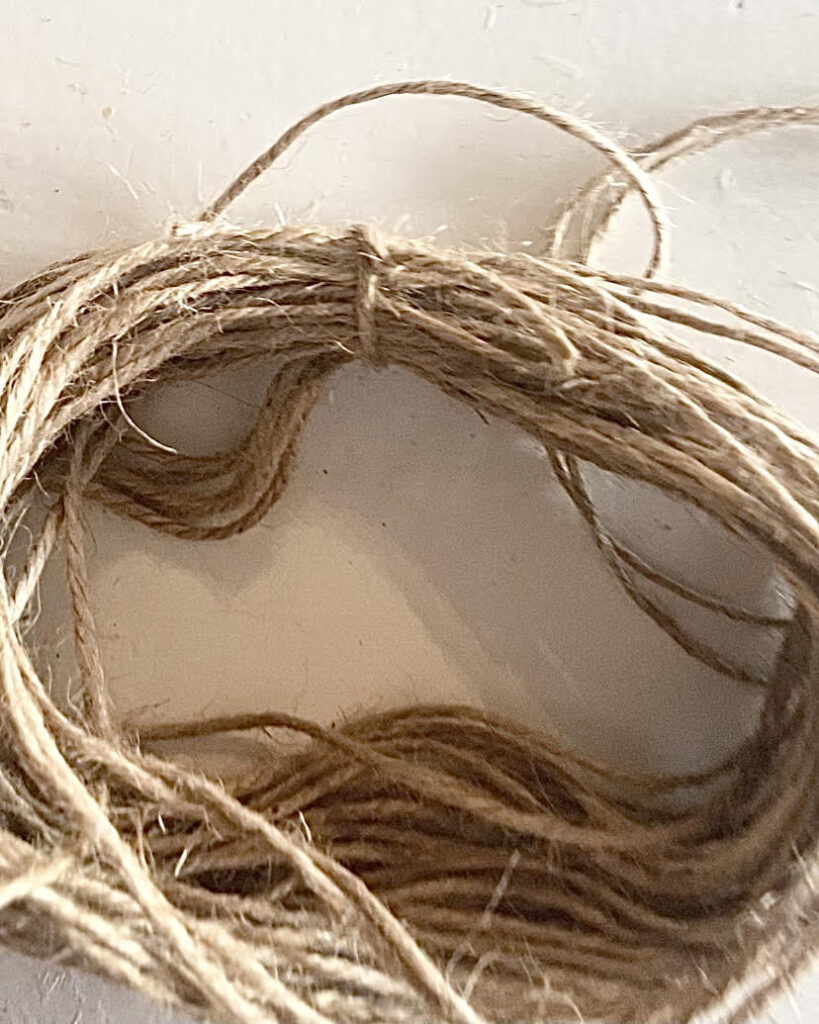 To create a layer of frayed twine, carefully run the blade of a scissors against sections of twine. stick the frayed pieces to the nest using hot glue or simply just stuff them around the nest.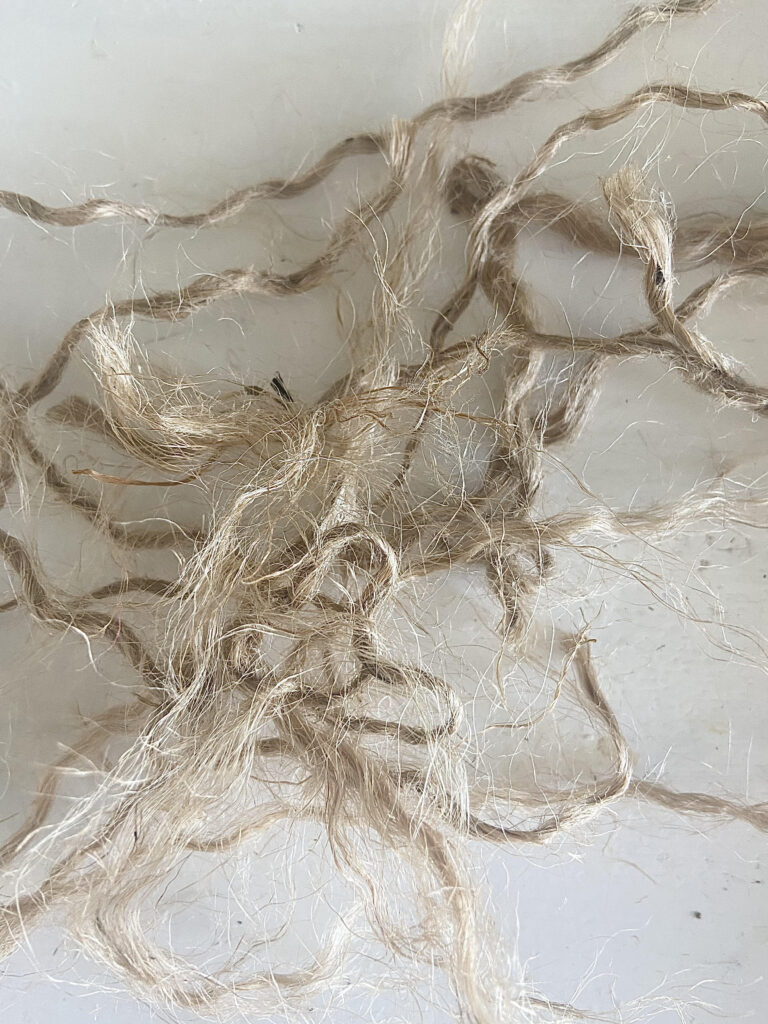 Just place them on your table, fluff them and add some pieces of moss to the center and randomly around the nests. Add some cute candy eggs, and voila your done.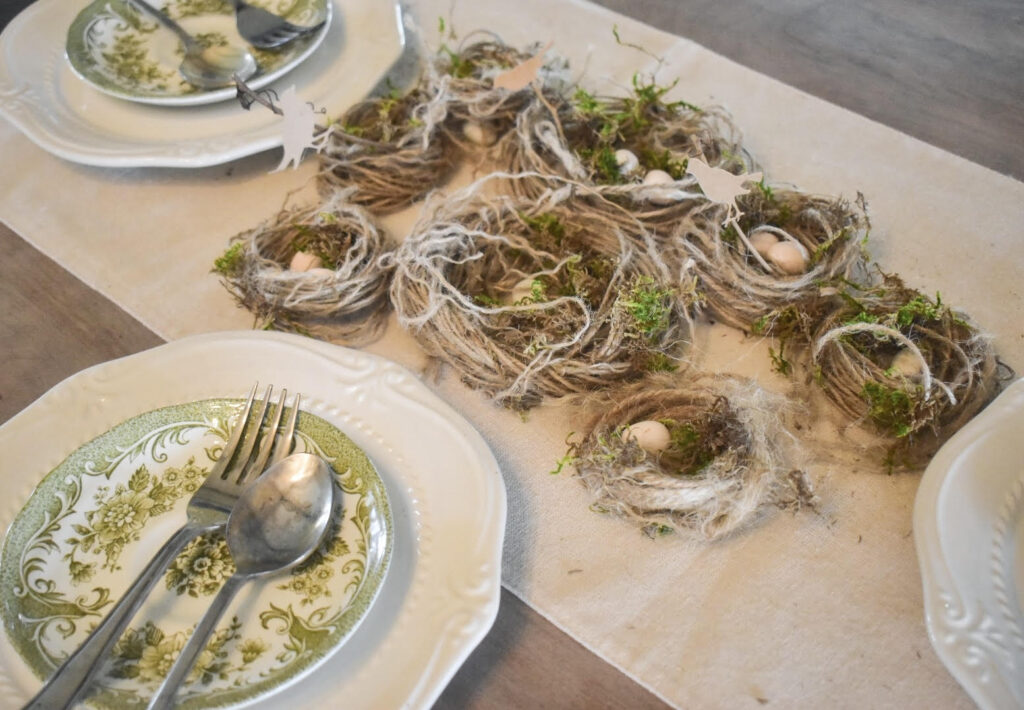 I was able to make 8 nests with one roll of twine, and it only took me 30 minutes. I love the way they line the center of my table like a table runner, but more texture than a standard table runner.
I have so many ideas for my spring tables this year, that I'm going to have a really hard time picking just one for my Easter table. To check out my simple spring table here. https://mylittlewhitebarn.com/simple-spring-table/
I hope you enjoy this diy, and if you decide to make them be sure to leave me a comment!
xoxo